Berlin is a massive city, and it's pretty tough to squeeze it all into a couple of days but us hard-core backpackers need to undertake a spot of speed-tourism now and again to keep costs down and experiences up! This place is extremely backpacker-friendly, and with so many flights to Berlin, it's easy to access. If you only have 2 or 3 days in this cracking city, you'd be crazy to miss these highlights:
DAY 1
MORNING: Speed tourism is no walk in the park folks, so forget the hangover, wake up at 9am and head to the Starbucks at Unter Den Linden for a free tour of the city, everyday around 10.30am/11.00am. If you're near the Brandenburg Gate, you're in the right spot.  They follow the line of the Wall, through the former Nazi Government District to Checkpoint Charlie. Then off to the 1920s Cabaret Mile and over Berlin's grandest square – Gendarmenmarkt – to Museum Island. The tour finishes up in the old royal gardens, the Lustgarten, slap bang in the city centre. 4 hours of (free) culture, cracking start!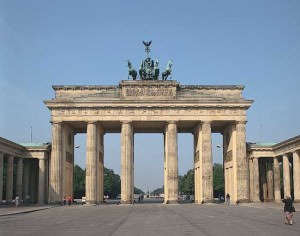 AFTERNOON: It's all about culture today guys. Have a bite to eat, and walk all of about 10 minutes to some of the best museums in the world, the Altes Museum which has a world-class collection of Egyptian Art, the Altes Nationalgalerie which is a must for art lovers and the Pergamon museum which, with its relics from Ancient Rome, Greece and Egypt, is regarded by many as Berlin's finest museum.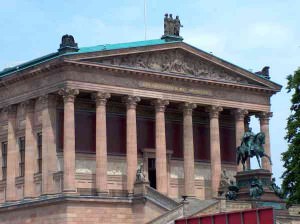 EVENING: I don't mean to sound uncultured here but after all that culture, combined with some serious speed-tourism, you've earned a few drinks so jump into the Berlin night. Kick off on Oranienburg Street in the Mitte district. This is central Berlin's most vibrant street, and if you're feeling extra thirsty there's a daily (free) bar crawl from U-Bahn station at 9pm. Normally packed with some very tasty eye-candy.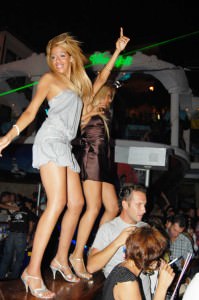 DAY 2:
MORNING: Not such an early start after last night's shenangians but up before 10am if you can please. Head back over to Brandemburg Gate again but this time check out the Reichstag, one of Berlin's 'must-dos'. Head inside and jump in the elevator to the top for some seriously awesome views over the city from the terrace. From here you enter the glass dome and learn all about the building's turbulent history.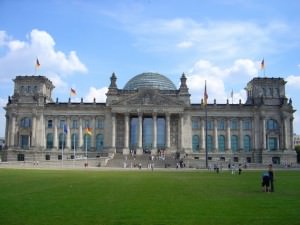 AFTERNOON: Using the stereotypically efficient (sorry to my German friends!) public transport, make your way to the best preserved section of the Berlin Wall – the East Side Gallery in Friedrichshain is the longest and best preserved section of the Berlin Wall. If you only see one piece of the infamous wall make it this bit.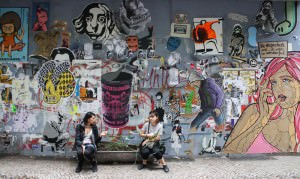 EVENING: You're probably knackered by now, but speed-tourism isn't for the faint hearted. Dust off the fatigue, prime that liver and jump over to Boxhanger Str. and Simon-Dach Str. in the Friedrichshain district which is jam packed full of bustling bars, restaurants and clubs. Prost!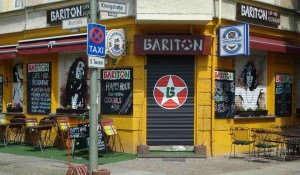 Sleep in the next day, you've earned it. There is probably another weeks worth of stuff to fill an itinerary but if you've got 3 nights, 2 days – this gives you most bang for you buck! Enjoy and happy travels!