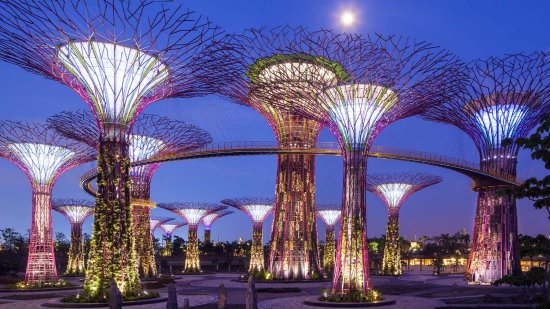 It doesn't matter if you have booked one of many tour packages or you are looking to just wander around Singapore, there is so much to do and see and this is one of the many reasons that Singapore is such an exciting place. Read on to find out more about some places to visit in Singapore .
Orchard Road
At just over two kilometres long, Orchard Road is right in the heart of Singapore and offers some of the best shopping in Asia and perhaps the world. There is literally something for everyone here, with a number of luxury shops such as Cartier, Versace and many more. There are also more affordable shopping options such as Uniqlo, Zara and many more. Orchard Road is a beautiful place to shop and visit too!
Street Food
No great city or country (Singapore is both) would be complete without a great food culture and thankfully Singapore has an amazing food culture to meet the needs of anyone. Street food is probably one of the highlights of Singapore and the best place to indulge in some amazing Chinese food. There are so many "hawker" food markets in Singapore, but some highlights include Tiong Bahru Market and Maxwell Rd Hawker Centre.
Sentosa Island
This is one of the biggest draw cards of Singapore and it is also one of the most popular tourist attractions. It offers its own stunning two kilometre beach, two golf courses , Universal Studios and a large number of hotels and resorts. Sentosa is a great place to base yourself on any visit to Singapore with so much at its doorstep.
Gardens by the Bay
This is a stunning nature park that sprawls across just over 100 hectares of reclaimed land and it consists of three waterfront gardens, and these are: the Bay South Garden, Bay East Garden and Bay Central Garden. These gardens are world famous for the Supertree Grove, which is a series of artificial trees that are between 25 and 50 metres tall and look like something out of a dream and these are connected by a walkway near the tops of these trees that offers stunning views of Singapore. Gardens by the Bay also has many other attractions such as the Cloud Forest, which replicates cool and moist mountain conditions, and there are various plants that typically grow in these conditions.