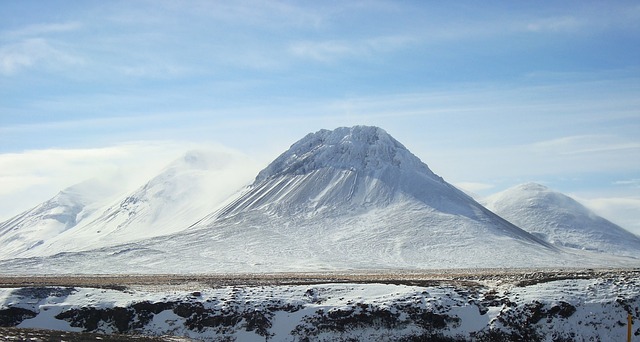 Europe is one of the most amazing places in the world to drive, there are a lot of different landscapes and cultures to experience and this truly makes it one of the most driveable places in the entire world. Here are my tips for traveling Europe by car, make sure you don't forget your breakdown cover abroad and enjoy your trip there.
Iceland
There is no country that is more unique in Europe than Iceland and it is not hard to see why. Imagine a land full of volcanoes, lava fields, waterfalls, hot springs and geysers. There really isn't anywhere else like it. It is also an ideal place for a road trip and I really enjoy getting out there when I get the chance. Route One is the place to drive and it goes around the entire country! This road was only completed in 1974, so you can get an idea of how isolated it is. If you are in Iceland you should definitely  take the chance of trying to see the amazing Northern Lights. The best thing about Iceland is that there is quite literally something to see at every step of the way and the freedom of a car makes it absolutely ideal for stopping whenever you want.
Ring of Kerry, Ireland
This has to be the most famous of all routes in Ireland and the Iveragh peninsula just does not disappoint. My highlight is the stunning Killarney National Park, with its amazing lakes and greenery and it is absolute pleasure to drive through. The Macgillicuddy Reeks mountain range also overshadows the area and provides a stunning roadtrip backdrop. There is so much more to see along the way, such as Glenbeigh, Staigue, Killarney and Kenmare. The Ring of Kerry is just something that you have to see and the beauty could not be described in just one small blog post, but expect history, beaches, mountains, amazing views and much much more.
Germany
Germany is one of the best countries in Europe to drive through and with the huge number of cultures and different cities in the one country you are sure to find something that you like. Start at the top in Hamburg and enjoy the amazing fresh fish in Northern Germany and then drive down to Berlin, the city that has it all. Parties, culture, great restaurants and much more. Berlin is truly a world city. After this you should definitely make your way South to Bavaria to see the historic and beautiful Nuremberg and of course the affluent and elegant Munich. The hospitality, greenery and the food in the south of Germany make it ideal for a roadtrip!
Switzerland
Switzerland is a land that is just beautiful and like Iceland, there is always something to see or do there. There are some interesting cities and 3 official languages to contend with so you know you are in for a treat when it comes to culture and food. The scenery is also some of the best in all of Europe with stunning mountains, rivers and much more. This means an opportunity for some great hiking, sightseeing and more or less anything that you can do outside.
England
The English countryside is world famous for its beauty and once you go and drive around England you will know that you will need to come back. There is so much to do that you won't be able to do it in just one trip. You could drive down the historic and traditional Cornwall, with its stunning beaches, food and history, or head north to the Lakes District to discover the most amazing rugged mountains and glacial lakes that lie in the area. There are so many other places to explore you just need to get there and drive, there is truly something for everyone there.