I've been working with Tourist Israel for the last couple of weeks and they told me I'd be staying at Abraham's Hostel in Jerusalem. Ok I thought, sounds decent. I had actually heard a little buzz about this place on the global backpacker circuit so I was expecting big things.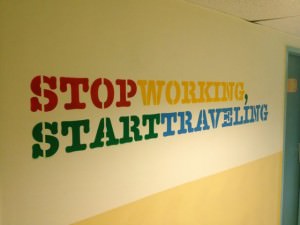 Now I've probably stayed in over 500 guest houses, home stays and hostels around the 80 or so countries I've visited so I don't throw praise around lightly. And considering I've stayed in rooms infested with locusts (India), rats (Sudan), frogs (Cambodia), lice (Somalia), bedbugs (Australia) all the way up to the best hotel in Santorini, Greece or the Hilton on the Sri Lanka coast, I've seen the full scale.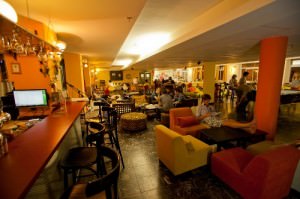 As far as hostels go though guys, Abraham's hostel in Israel is absolutely spot on. Possibly the best hostel I've ever stayed at. Basically, the owners (who are all hardcore travelers turned family men) had a dream to create a backpacking circuit in Israel, because despite the history and culture and weather, it doesn't really exist here. Or I should say it didn't. These guys are changing it fast.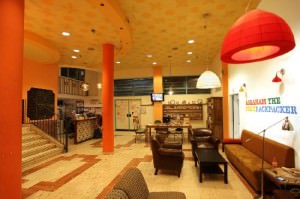 Abraham's and a couple of other hostels what's becoming the backpacker circuit here are putting it right, they know what travelers want and they give it to us. It's my dream to open a hostel someday, and these guys better have some copyrights in place, cos I'm just gonna replicate this place!
Why is it so awesome? Ok, for me wifi is really important. Abraham's is massive (250+ beds and increasing) so instead of sticking wifi in the lobby and leaving it at that, they put in two routers on every floor giving lightning quick wifi in every room. Breakfast was included, and it's all you can eat. They have a roof top terrace for evening beers, which also run on happy hour prices, awesome. They have a weekly pub crawl and a huge lounge area where everybody chills and mingles, it's the easiest place/atmosphere to meet people I've ever come across.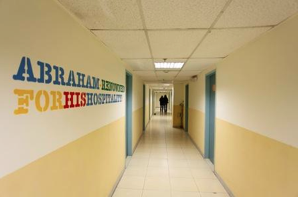 They also have a great travel centre down stairs which helps you plan all your trips. Jerusalem is definitely the best place to use as your base, and run day trips from there. I saw lots of people trying to do it from Tel Aviv and cursing themselves every day! They run great tours, but if you don't wanna fork out the cash for that (they're not dirt cheap, but then again neither is Israel) they'll help you organize it independently too, pretty cool.
The owner Gal is a superstar, so hopefully you'll bump into him. This hostel is going places, it's hosting the world Hostel awards later in the year, don't be surprised if this wins best hostel in the world in the next 24 months. These guys are aiming for that, and my money is on them. Happy travels!
NOTE* Dorms start around $19 🙂