Accommodation in Bagan
 So the Bagan temples in Burma outreached any expectations I had – they truly are a wonder of the world, absolutely beautiful. My stay in Bagan, like every other experience in Burma, was awesome too but this had one extra special feature!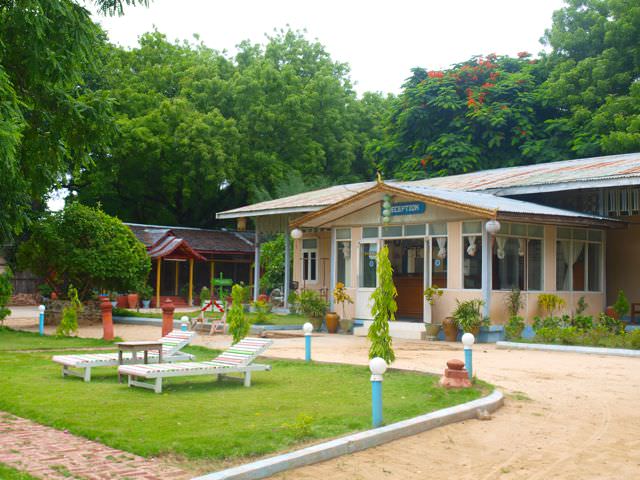 It's not like me to push any specific accommodation but this place deserves an extra special mention. The Aung Mingalar Hotel in Nyang U (the best area to stay in when you're seeing the Bagan temples) was one of the best places I've ever stayed. It's located literally 100m from the bus station in Nyang U which is an absolute God-send if you're getting off a horrible 6 hour + local bus experience from Mandalay or Yangon with no actual road! Then you're greeted by this beauty: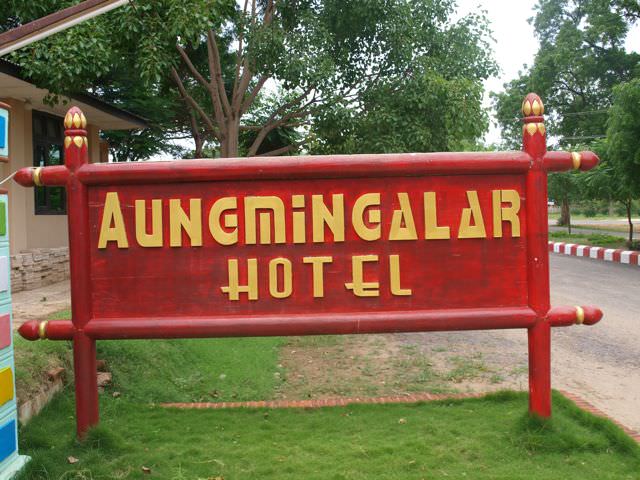 The staff here are unreal, I mean ridiculousy nice. They're running out of their office to personally hand you your key when they see you coming. You get offers of $6 hour massages in your room, advice on the best things to see and do, the laundry comes back smelling fresh as a daisy (this is a huge plus for me!) and to top it all of the place is cheap and luxurious! I never want to leave!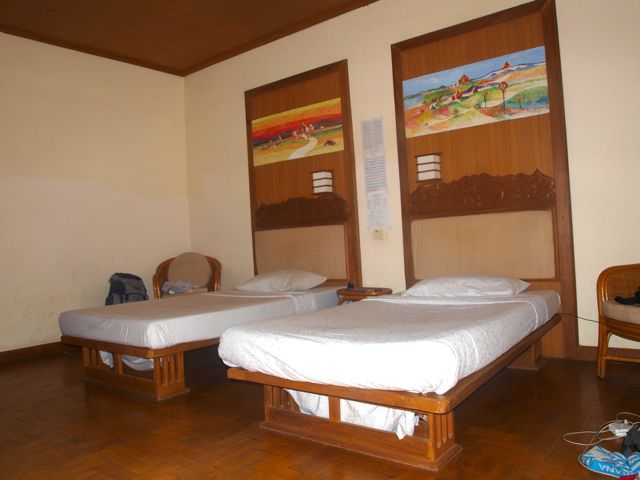 From what I gather the rooms start at $20 per double or twin (which is what I had), or you can get your own bungalow for $30, whack an extra bed in the room for a third person for $5 and you're seriously saving money (around $8 per person, yes please). Bagan is generally quite expensive as it's probably the most touristy place in all of Burma so this place knocks the socks off any of it's competitors.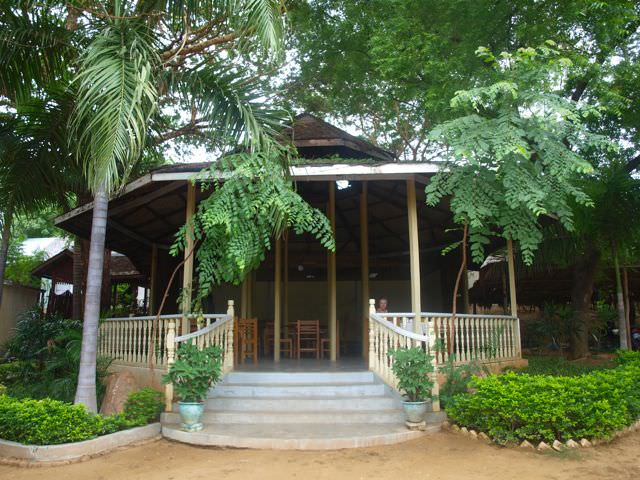 The room itself is massive, fully air-conditioned, cable TV, en suite with a fridge (and minibar – careful!). It's basically a boutique hotel for backpacker prices and I can't get enough of it. My only complaint? No internet, but then again most places don't have internet in this country so I'll let it slide 😛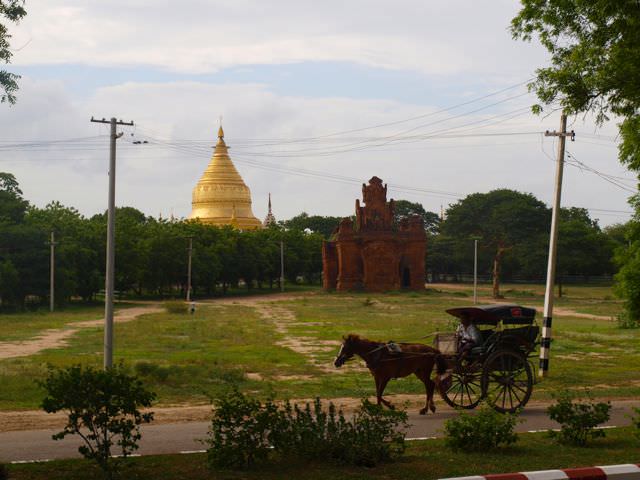 Ok guys if you make you're way to Bagan, make this place your hotel of choice and you'll be sure to have a cracking time. If you need to sort it out in advance give these guys a call on: (+95) 61 60847 or (+95) 61 61119. Happy travels!