The World cup is the World cup and of course it's awesome but South Africa still has a lot more to offer and my favourite place in the whole country is, without doubt Cape Town. People can wax lyrical about the beauty of Rome, Paris, San Francisco and Sydney but after until they have seen Cape Town they can't say for sure because this place is a postcard image from every angle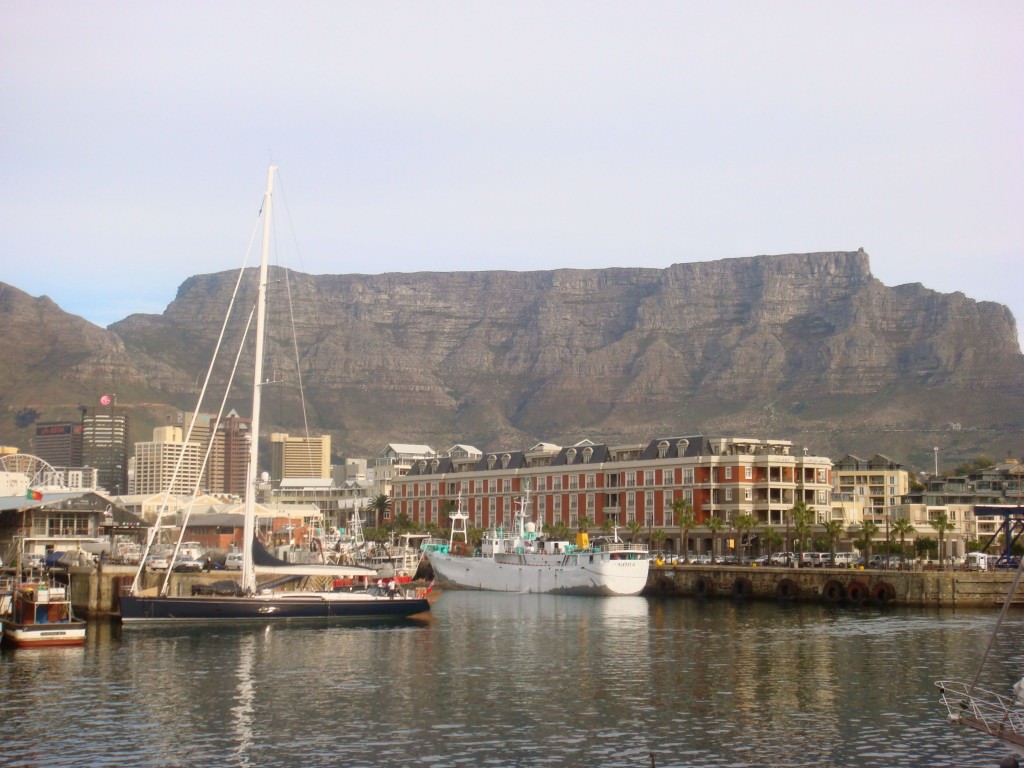 Naturally, Table Mountain receives most of the plaudits when people remark on the natural beauty of the city and who am I to argue. It constantly gazes over the skyline and even at night when it is lit up it's presence is still felt. You can't help but throw endless glances up at it while you stroll around the city and ever once do you fail to marvel at its impressiveness.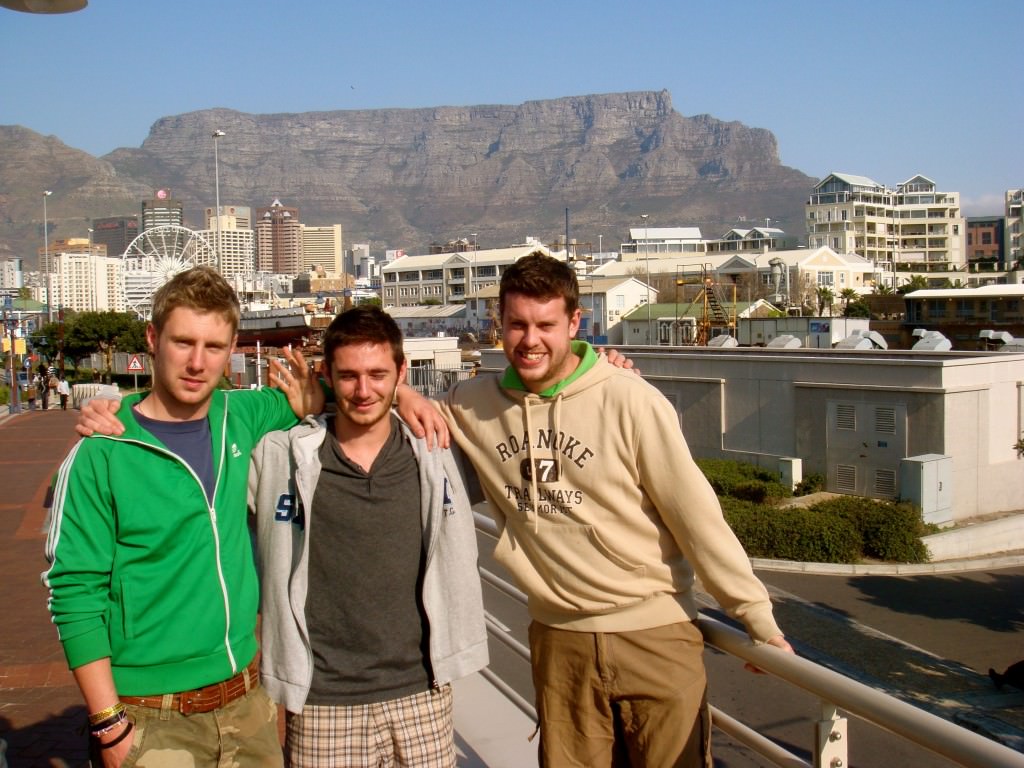 For the fitter among us you can hike up to the top – alternatively you can take a cable car directly up to the top. For the purpose of my blog I took the cable car up so I can give it a fair appraisal 😛 It rotates all the way up and aside from the vulgar Visa sponsor plastered over it, it's a great and fast way up. The views from the top of the mountain are incredible and a couple of hours can be lost before you know it.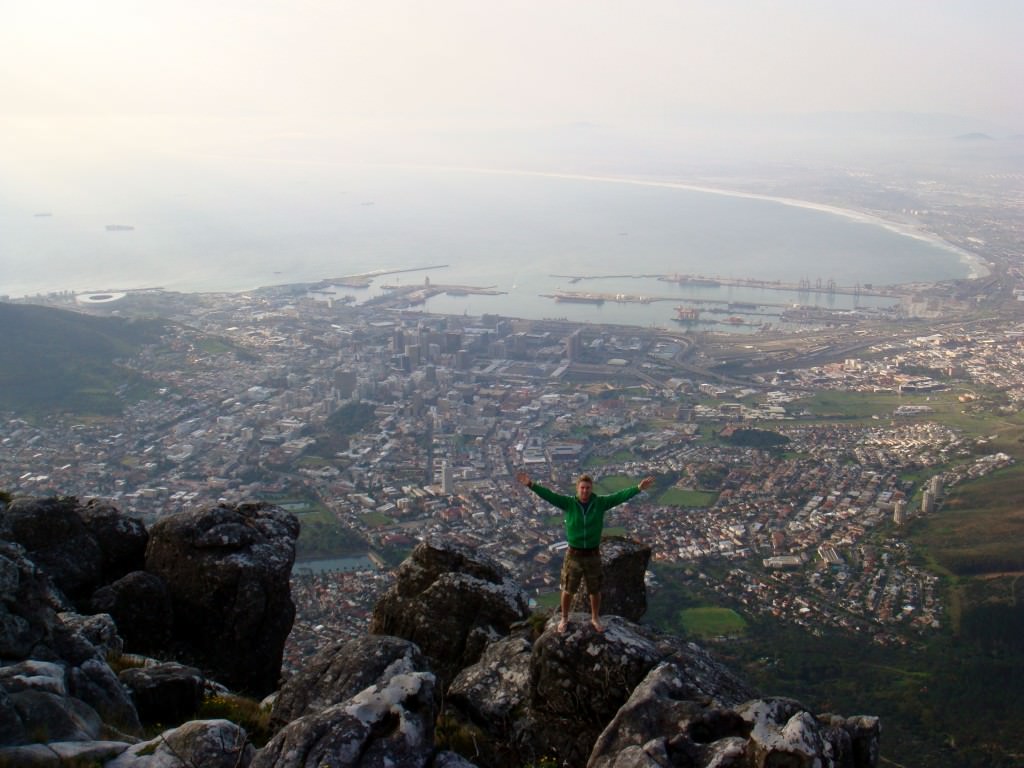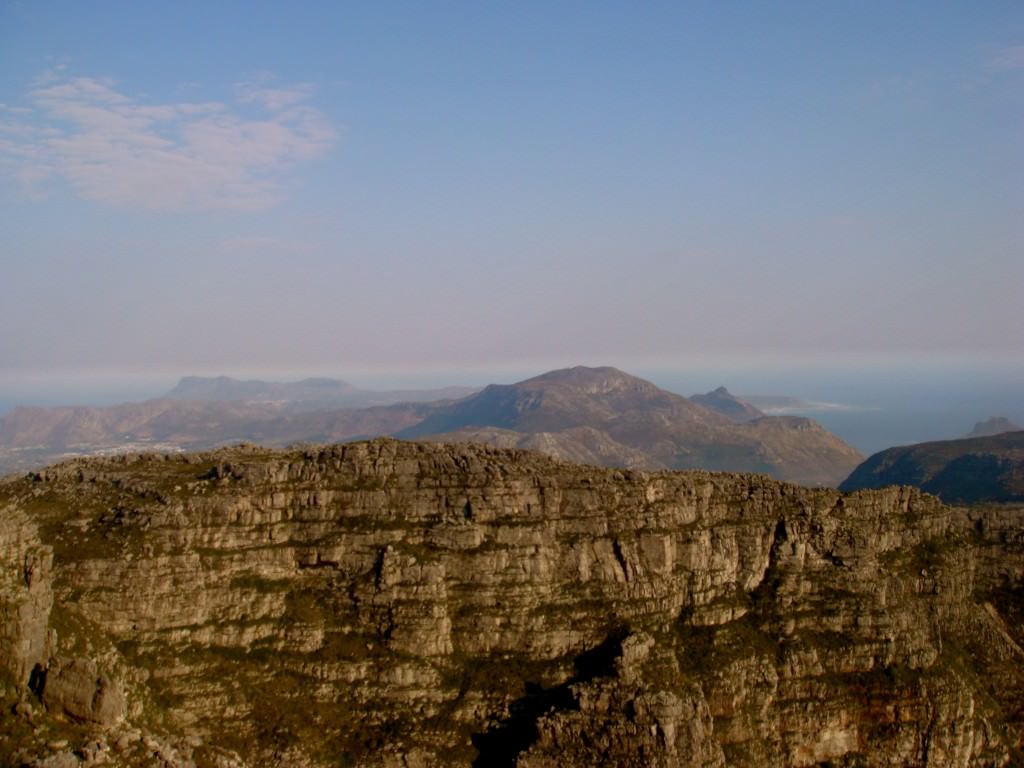 Any trip to Cape Town wouldn't be complete without paying your respects to the prison where Nelson Mandela ('Madiba' to the locals) was kept for the majority of his 27 years in captivity. A ferry to Robben Island leaves 3 times a day from the picturesque waterfront (book ahead – it's predictably popular!). On the island you get ferried around in a bus for the first half on a compulsory tour bus, I hate tours at the best of time but a compulsory one doesn't sit well with me, not a highlight! However, what follows is very cool. You go to the actual prison, walk around and if you want you can go on a guided walk around the prison with a former political prisoner who was held in captivity alongside the revered Mandela. He speaks very candidly about his experiences, about his training for the ANC (Mandela's party which turned to guerilla warfare in a successful bid to end the apartheid in South Africa). You can walk freely around Mandela's garden, see his cell, read about his experiences and it's generally a very poignant scene. That man is one seriously special dude.
After cultural bids to sit atop of Table Mountain and visit Robben Island, I was feeling much too sophisticated so off to the Great White Sharks I went for a spot of Cage Diving – check out these pics!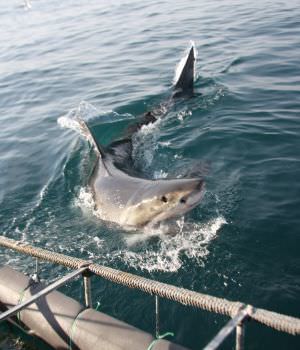 It costs about $150 for the day but it's worth every cent! Huge Great Whites literally 40 cm from your face, going for bait and generally looking absolutely terrifying. Sure, the water's cold and your crammed in the cage with 4 other people but within one second of coming face to face with one of these creatures and you forget all about the water temperature and the other people and you stare in wonderment. Really, this is one of the coolest things I have EVER done, highly recommended!
Cape Town is a great city, with the backpacking vibe concentrated around Long Street, parties galore, plenty to see, a positive vibe (such a vibe that you're not necessarily guaranteed in Johannesburg), loads of people and all-in-all one of my favourite cities ever to have visited. And remember, for where to stay in Cape Town: AccommoDirect.com.