Just to confuse things I'm going to take a detour from my trip around Asia :S It's just that my Asian adventure was last year and I'm trying to transcribe my journal onto the blog, RIGHT NOW I have just arrived in Africa and I'm very excited so I want to write a little entry about that.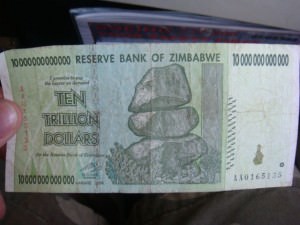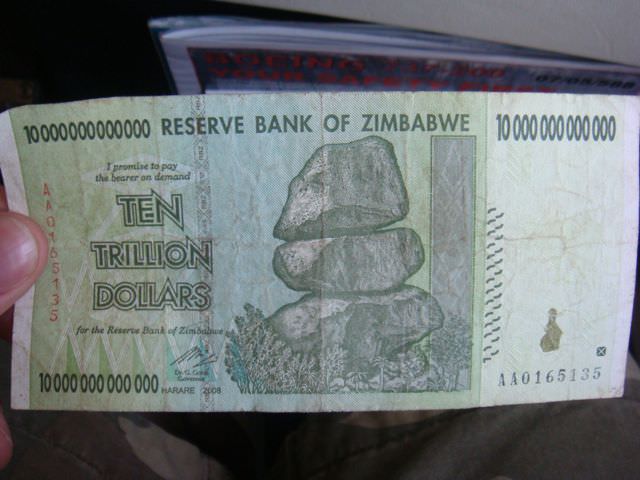 I flew Air Zimbabwe from London to Harare, one-way and on my own – starting another leg of another (unplanned) trip around the world. The vague idea is to get from the bottom of Africa, all the way to the top by land over 6 months or so – taking in the World Cup, climbing Kilimanjaro and trekking with Gorillas in Uganda/Rwanda – all depending on the common constraint… cash :S
So I arrived in Harare on my own and to be honest I was pretty scared, never been to Africa before and I was all on my lonesome. The backpacking Gods were shining brightly on me though and I ended up meeting a Zimbabwean girl who asked me to help her lift her excess luggage off the conveyor belt onto her trolley. A little bit of chat ensued and to cut a long story short, within 90 minutes I was at her extended families place with her cousin getting fed breakfast by the maid!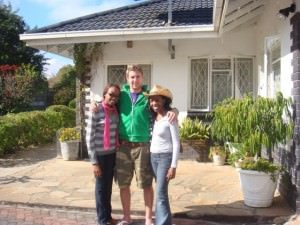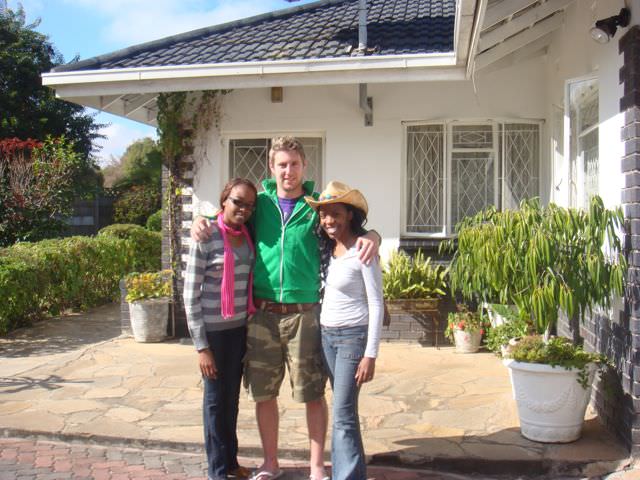 Really, they were so nice. I spent my first day in Harare getting driven around by these 3 girls, shown the sights, introduced to the highend of society ( I gathered their social class early on, firstly by their massive house, security guests and 2 full-time 'help' and swcondly by the virtue of the fact that President Robert Mugabe went to her cousin's wedding because she was married to the Secretary of Defence for Zimbabwe!!) so I landed on my feet and my African fears were quickly dissipated. That combined with the fact that Air Zimbabwe made a mistake with my flight so I was comped a 5* hotel in the city centre for my first night's sleep in Africa made my initial experiences all the sweater!
Harare, as a city, is pretty nice – open, spacious roads punctuated with palm trees, but the poverty and disparity in wealth is there for all to see. The average monthly salary is around $150 but the cheapest accommodation there is $100 per night!!! It is NOT  a cheap place to travel, consider yourselves warned 😛 but it is interesting, and race/colour/creed or whatever you want to call it is never far from people's tongue. The family took me out for drinks and I was having a conversation with one of their (black) friends about their group's relative wealth. She began to tell me about the farm her family owned and she was so quick to insist it was nothing to do with Mugabe's 'reallocation' of farms that I didn't even have time to crack a joke about it 😛
The next day, by a turn of fortune the ODI (One Day International) cricket final was on in Harare, featuring Zimbabwe (Zim to the locals) against Sri Lanka, by new-found, awesome friends soon had us in the corporate boxes section watching the final for free and a great day was had until I had to rush for my flight to Zambia.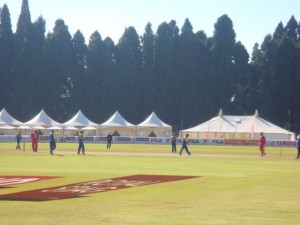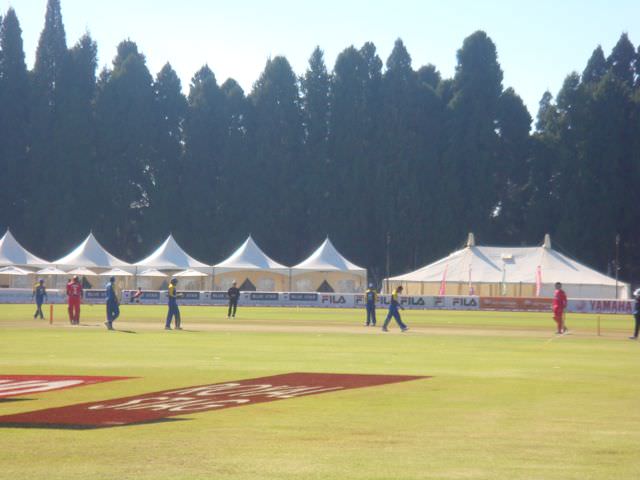 In the airport I managed to obtain a couple of remnants from Zim's recent turbulent economic past: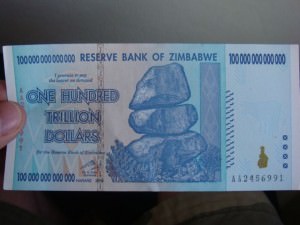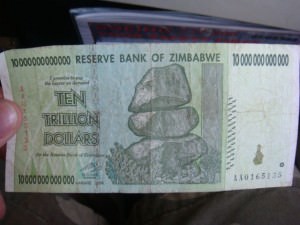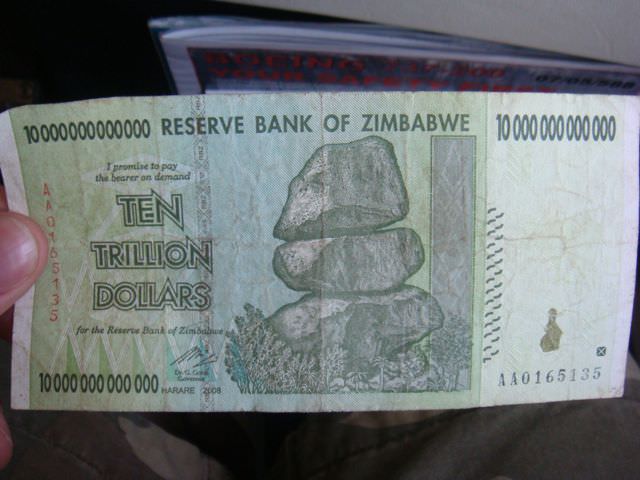 Anyways, awesome time was had, with awesome people met and I'm off to Zambia, a little scared all over again albeit not so much after such a positive opening experience to this beautiful continent.