This is what traveling is all about. Plitvice national park is about 230km from Split and about 100km from Zagreb, it's a UNESCO world heritage site and it's an absolute must-see when you come to Croatia.
I rented a car and drove here from Split. It's possible to take tours from Split but they run at around 650 Kuno ($120) for the day which is madness.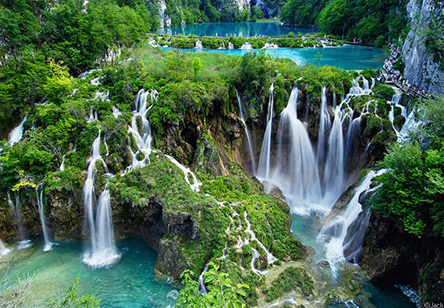 I arrived, with my friend Adrian of SuitQais Diaries, around 10am on a weekday morning, and it was already starting to fill up. So if you're making your own way there don't arrive any later than I did or you'll be fighting with the crowds.
How much does Plitvice national Park cost:
| | | |
| --- | --- | --- |
|   | Adult | Student |
| 2 day ticket | 180 ($30) | 110 ($18) |
|   |   |   |
| 1 day ticket | 100 ($16) | 70 ($11.50) |
*Don't forget that student card folks, it pays dividends in Croatia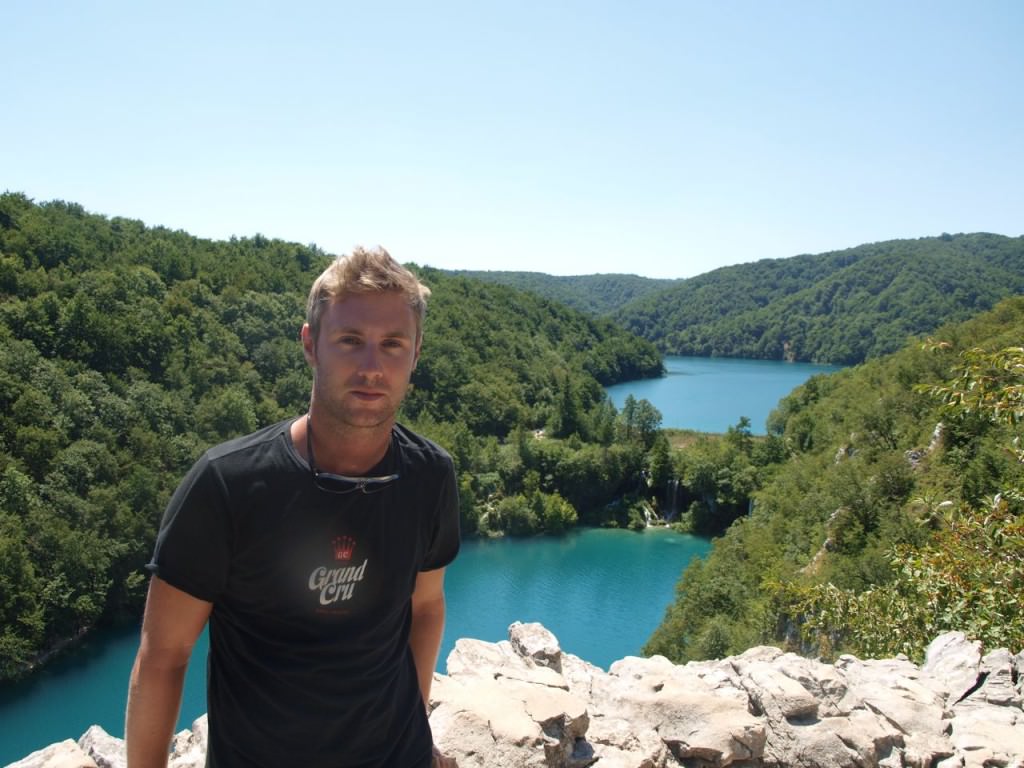 So once you're in the park, you have to choose which route to take. Essentially you have 3 choices, to take the east route 'E' (2-3 hours), the west route 'F' (3-4 hours) or combine them both (5-6 hours). The times they take are the suggestions of the park.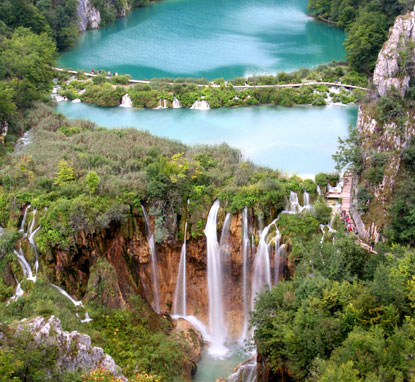 The eastern choice is more intricate, more personal. You have lots of walkways that meander through smaller waterfalls, you walk around huge colourful lakes and throughout the route you're up close and personal with nature.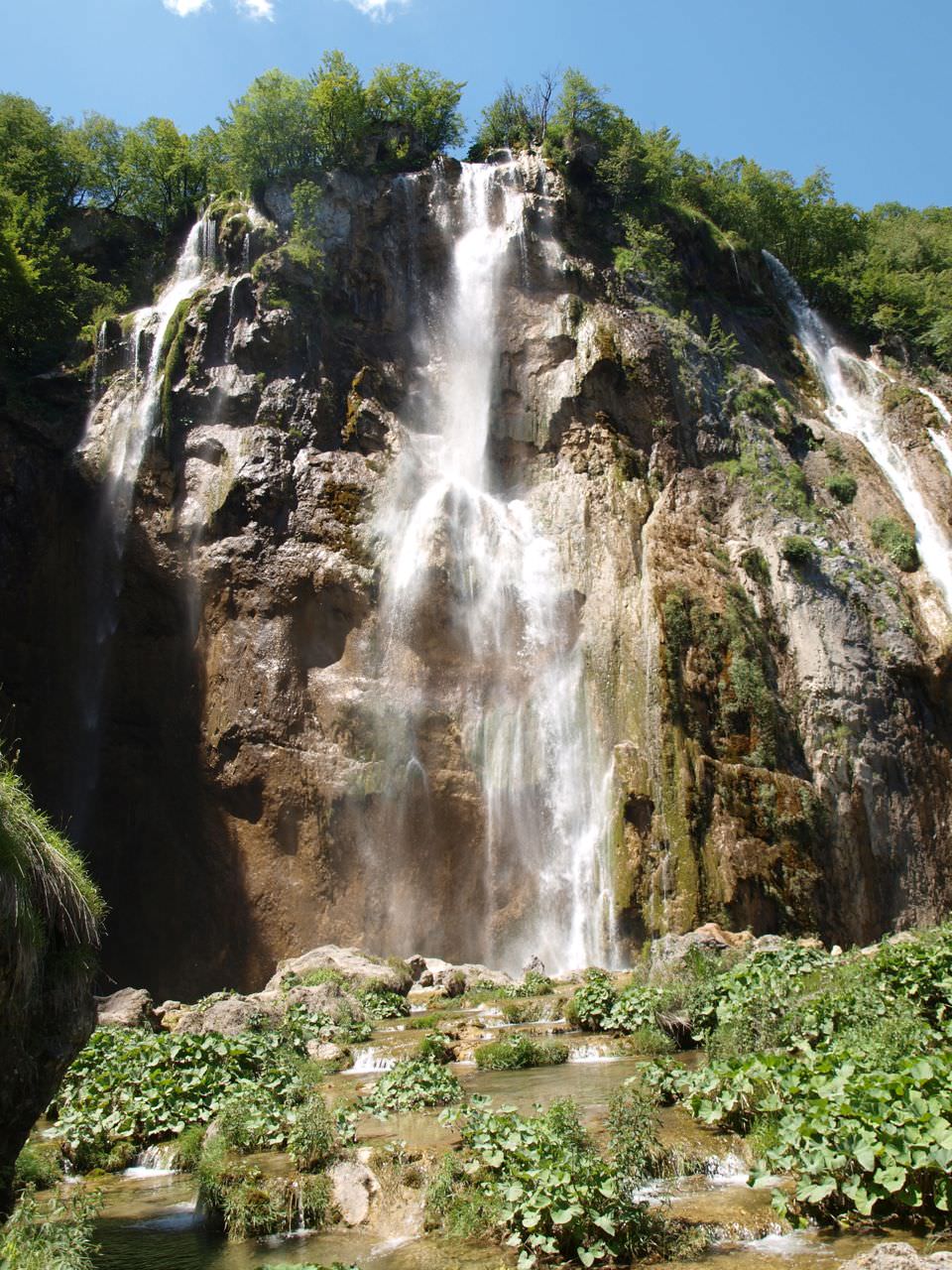 The western choice, 'F', is more about grandeur. You get views from higher points, overlooking massive lakes, you get to see the largest waterfall in the lake. Generally the views are more awe-inspiring but without the up-close and personal feel.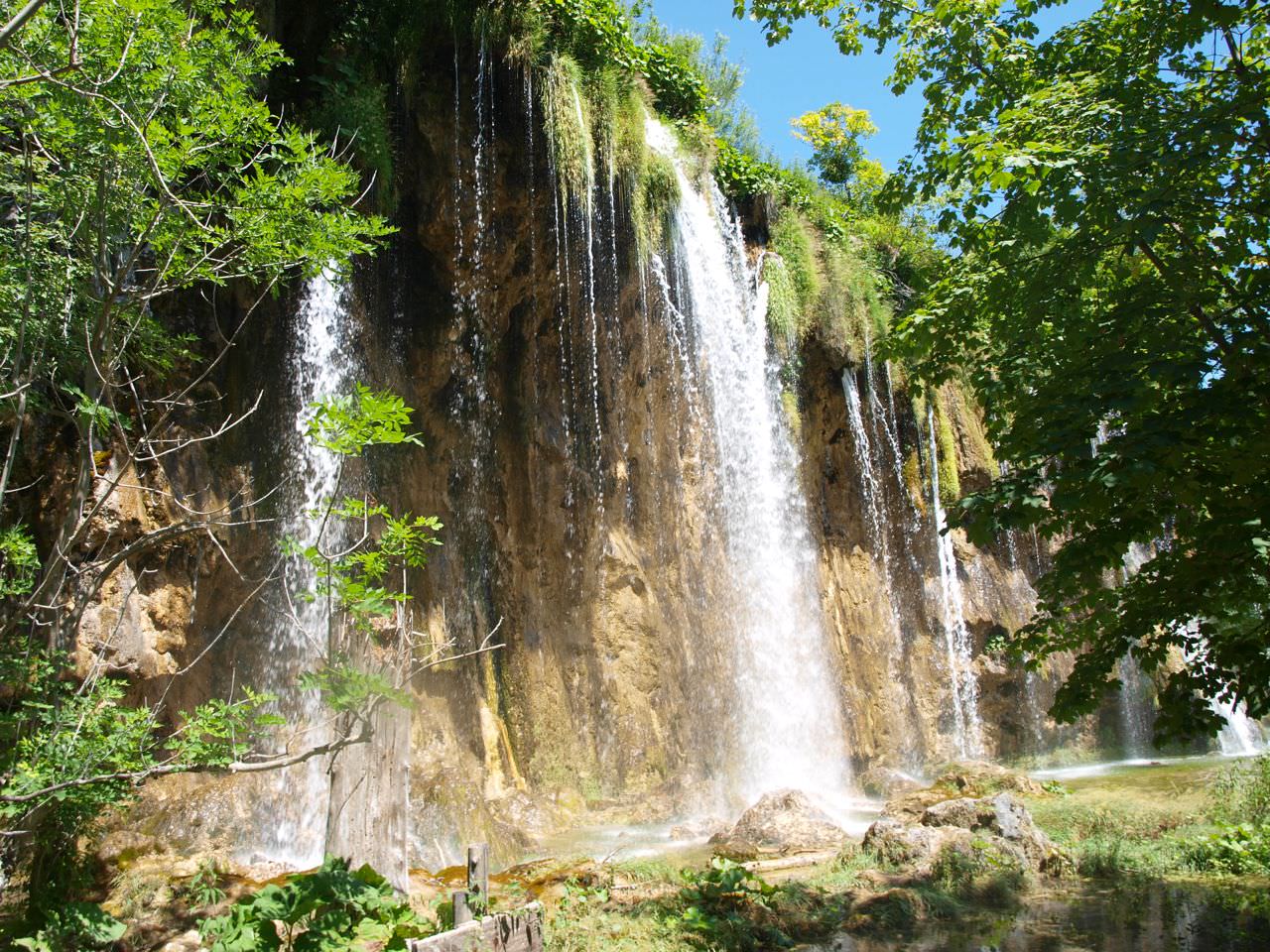 *NOTE: AAAAAAGH, you can't actually swim in any of the lakes or waterfalls at Plitvice, nightmare I know, but you can at Krka national park so make sure you hit up them both.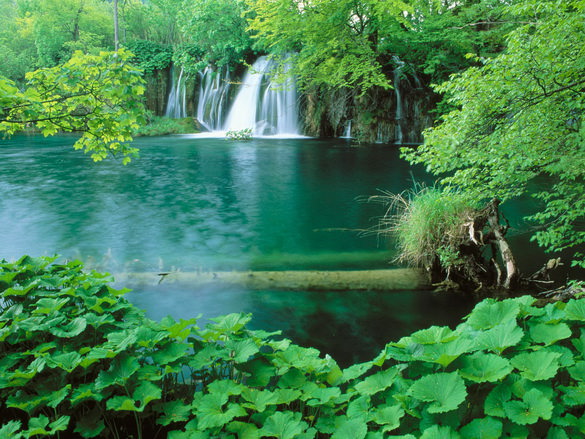 My advice would be to do both, 'E' first then 'F' after. Although the park suggest that it will take you 4 or 5 hours, if you're ready to sweat then you can do it in about 4 hours, and still have time to take in the breathtaking scenery. Just get your march on when there's nothing around! It was an exhausting day, but one of the best days of my European adventure so far. A real highlight of Croatia. The reason I went so fast was because I ambitiously wanted to see both Plitvice and Krka national park in one day, so with my 4 hour race around, it was 2 o'clock and I was off to Krka! Happy travels.