Just a quick note about booking flights in Burma because it's quite a strange system – read on…
The big 4 (Mandalay, Yangon, Bagan and Lake Inle) and generally a full day's overland travel apart from each other regardless of your mode of transport within Burma so flights are often a popular option for backpackers here.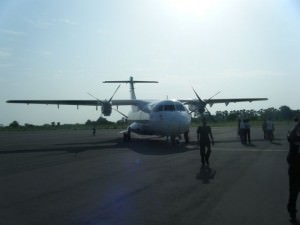 There are 4 domestic carriers, none of which have a fully operational website. None offer online bookings AND, believe it or not, it's cheaper to book the flights through your hostel, your hotel or any travel agent than it is to contact them directly by phone or in person at their headquarters (which I obviously tried!).
The flights prices are set (they range between around $55-$90 per flights depending on your destination) and there is no chance of any discount tickets so don't waste your time bargain hunting!  So when your hostel tell you the price, don't balk at their figures – they're telling the truth! So pay their price or take the bus. Happy Travels!