I only had one night to spend in Guatemala City which was a real shame because I love to check out the Capital of each country I visit, but I had organized some surfing lessons in neighboring El Salvador so I had to keep moving.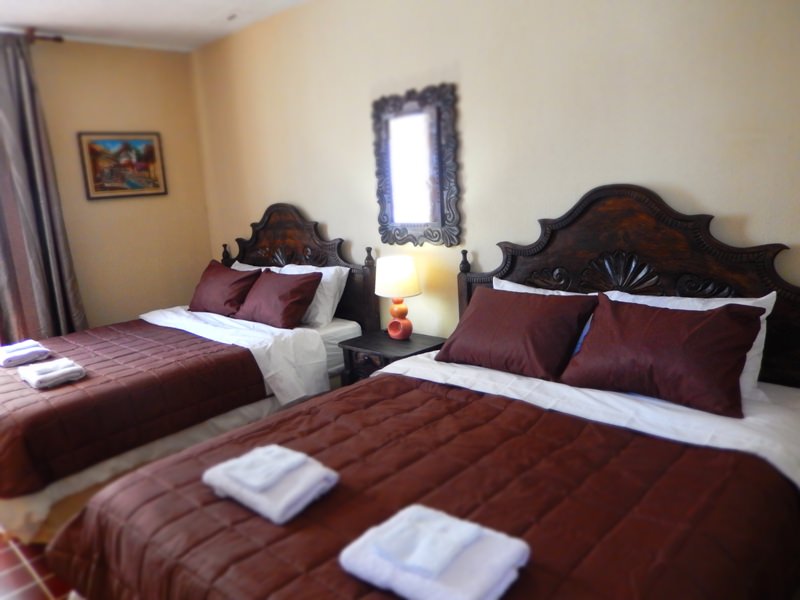 With that in mind, I wanted to find somewhere to stay that was great value, had awesome wifi and had people who could help me work out how the hell I get to El Salvador the next day (my Spanish is non-existent).
I found a guest house called Casa Las Chanitas in Guatemala City. These guys had just opened and they were owned by an expat Canadian couple – perfect!
So I rocked up quite late at night and Ernie, the owner, greeted me at the door. I explained my situation to him and he gave me a quick tour of the place. My room was huge, complete with 2 king size beds, complete with king size pillows, (the price is $35 so if there's two of you, then you're flying!). The beds were full western style, massive thick mattresses, gorgeous duvets – none of this thin sheet stuff I've been putting up with for weeks!
He showed me the roof top patio they've just had renovated too, it's gorgeous up there (note: bring beers/wine, so nice!). After that he introduced me to his Canadian wife and 4 year old daughter.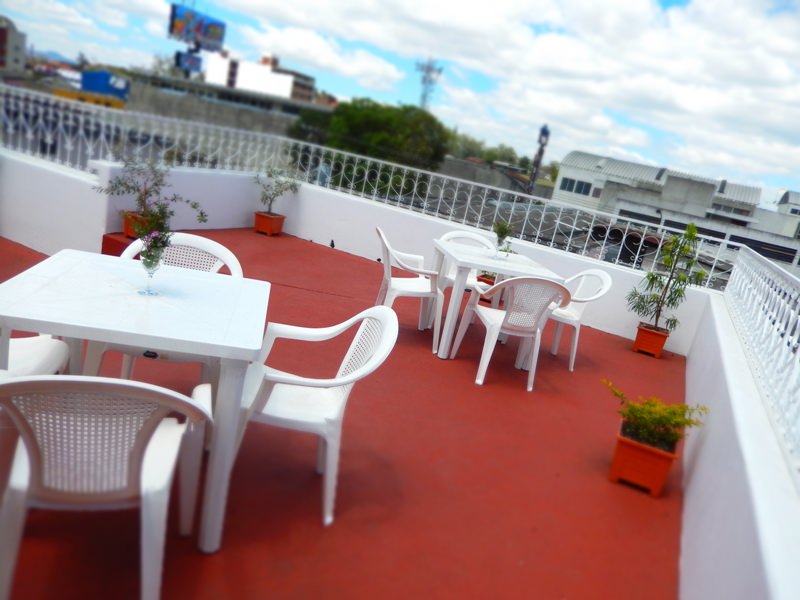 We sat downstairs for an hour or two chatting until I mentioned I had to eat, he explained where I could eat but in the end we just went on a big family outing for dinner! I love guest houses like this, so warm and welcoming. When you travel alone you couldn't ask for anymore.
After dinner both Ernie and his wife set about organizing my bus ticket to El Salvador for me, within 20 minutes I was set with price, departure time and bus station as well as directions on how to get there – this is the sort of service you don't get in big, faceless chain hotels!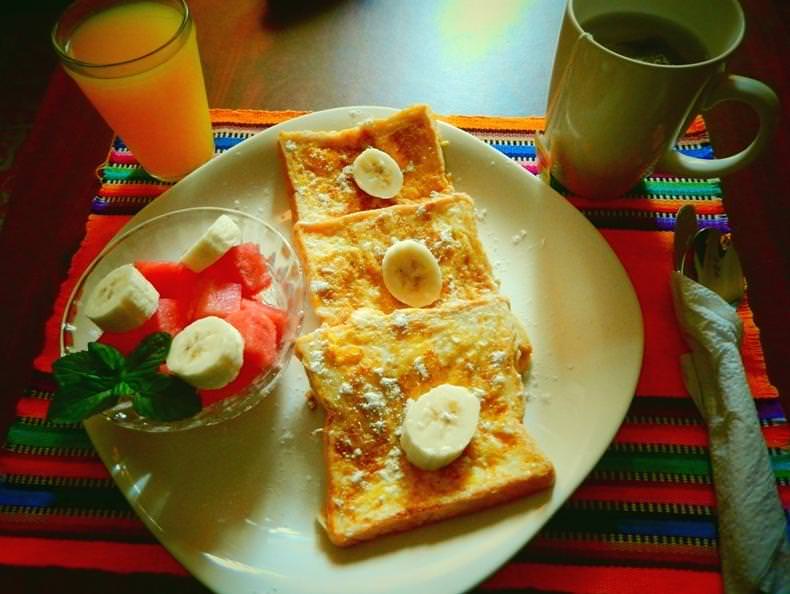 Anyways, I had my night's sleep (after a couple of hours of work of course, grim) and I was off to El Salvador seamlessly. I'm super grateful to these guys for their hospitality and friendliness, they just recharged my travel batteries. Thanks guys!