Traveling solo is a wonderful thing, you have so much time to think about life, love, business, goals and dreams. It brings me clarity to my life and for that I'm grateful. However, at the risk of popping the pure traveler's bubble, I still much prefer to travel with other people. Sharing beautiful sights and experiences is something really special, and traveling alone can sometimes feel a little isolated.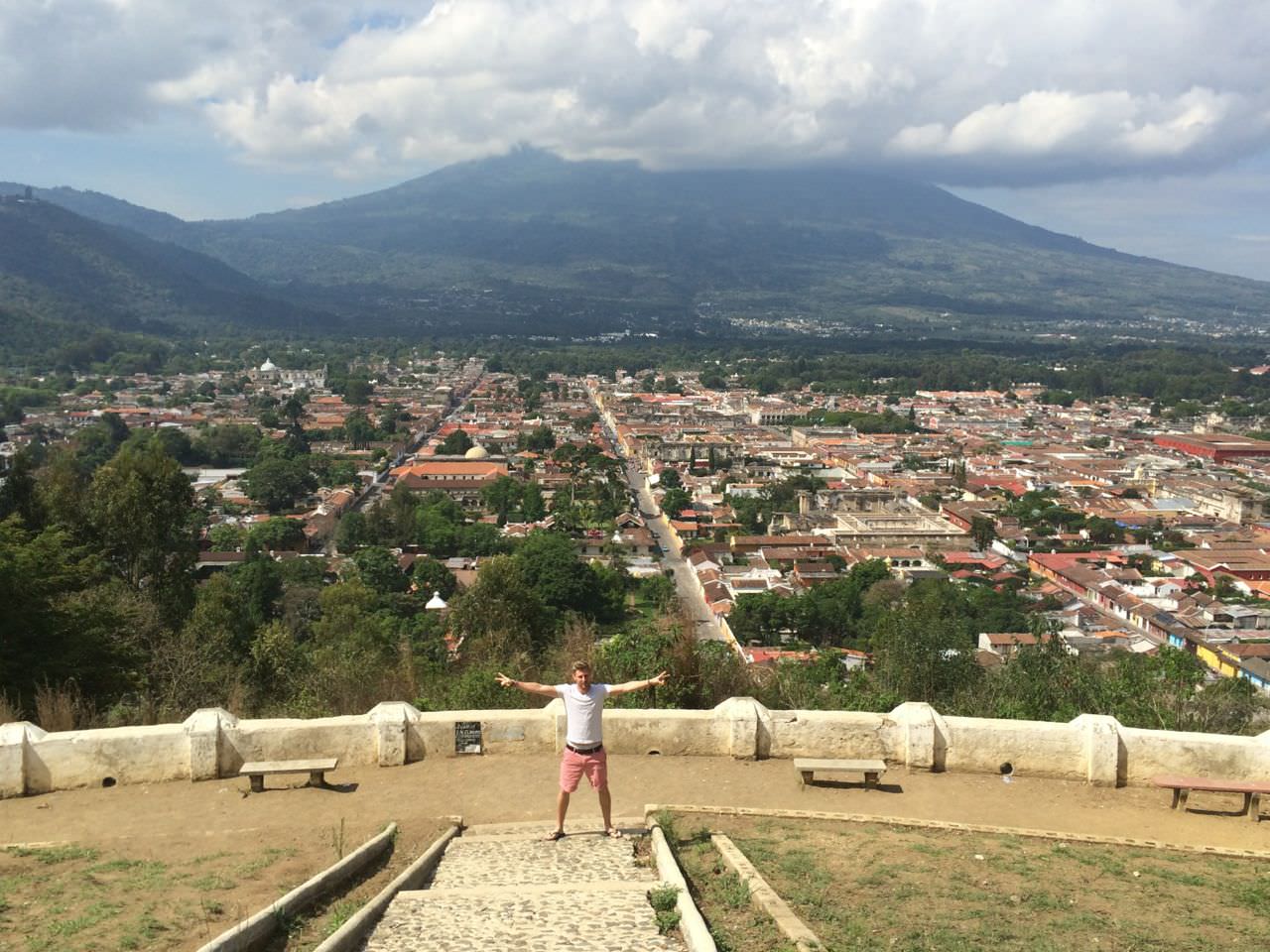 That why although I travel independently always, I try to organize day trips in each of my hotspot stop overs. In Guatemala I stopped/slept at:
Flores
Rio Dulce
Antigua
Lake Atitlan
Guatemala City
For each of those stops, barring the last one, I organized a cool day trip to go and experience the most awesome things on offer. From Flores that was the old Mayan Ruins of Tikal, an hour or so away. For Rio Dulce there were two, both the hot spring waterfall one day and a boat trip to Livingstone the other. Antigua involved a coffee tour and trip around the city, another day was spent climbing one of the live volcanoes nearby and finally day trip to Atitlan. Guatemala city, if I had had time, I would have explore the city courtesy of my Lonely Planet Central America book but I had to rush to El Salvador for my surfing lessons!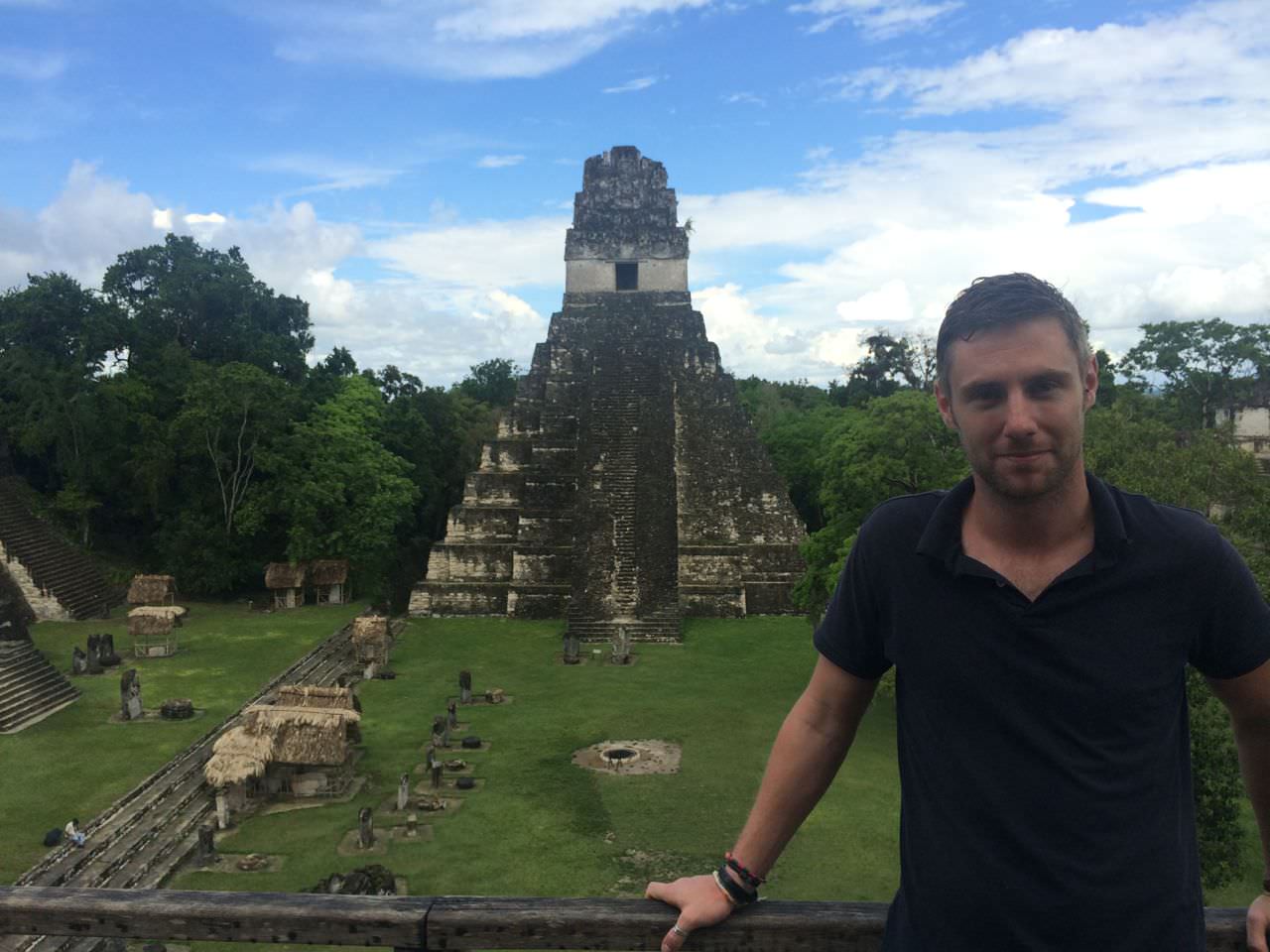 I'm not a planner when I travel, far from it in fact, but now my media business is going ok and I'm trying to launch the Hong Kong project I need to work as I travel and although I'm pretty free most days it's good to know what I'm doing at least a few days in advance.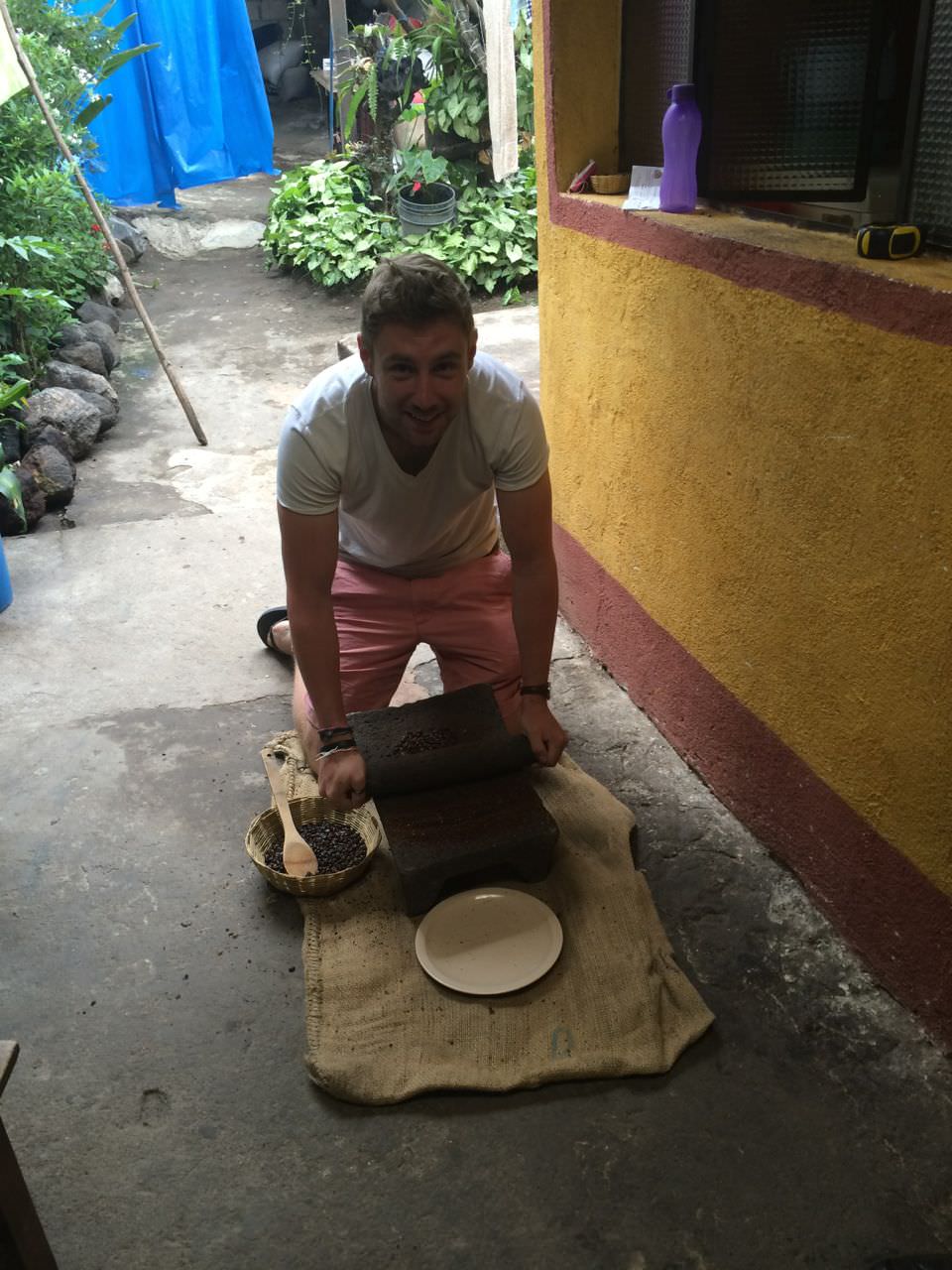 I (by me I mean by assistant! :P)got in contact with Guatemalan Adventures. A local owned organization which organizes day trips all over the country – perfect. I told them roughly all the cool stuff I thought I wanted to do in my 10 days or so in the country and they got right back in contact. An absolute superstar by the name of Eva was my point of contact (hope she doesn't mind me giving out her email, but really this is the girl you need to talk to if you wanna organize ANYTHING in Guatemalan, insane). I chopped and changed my plans all the time, often the day before, emailing her at weird times at night and always she was right back to me within 30 minutes. Ridiculous levels of customer service.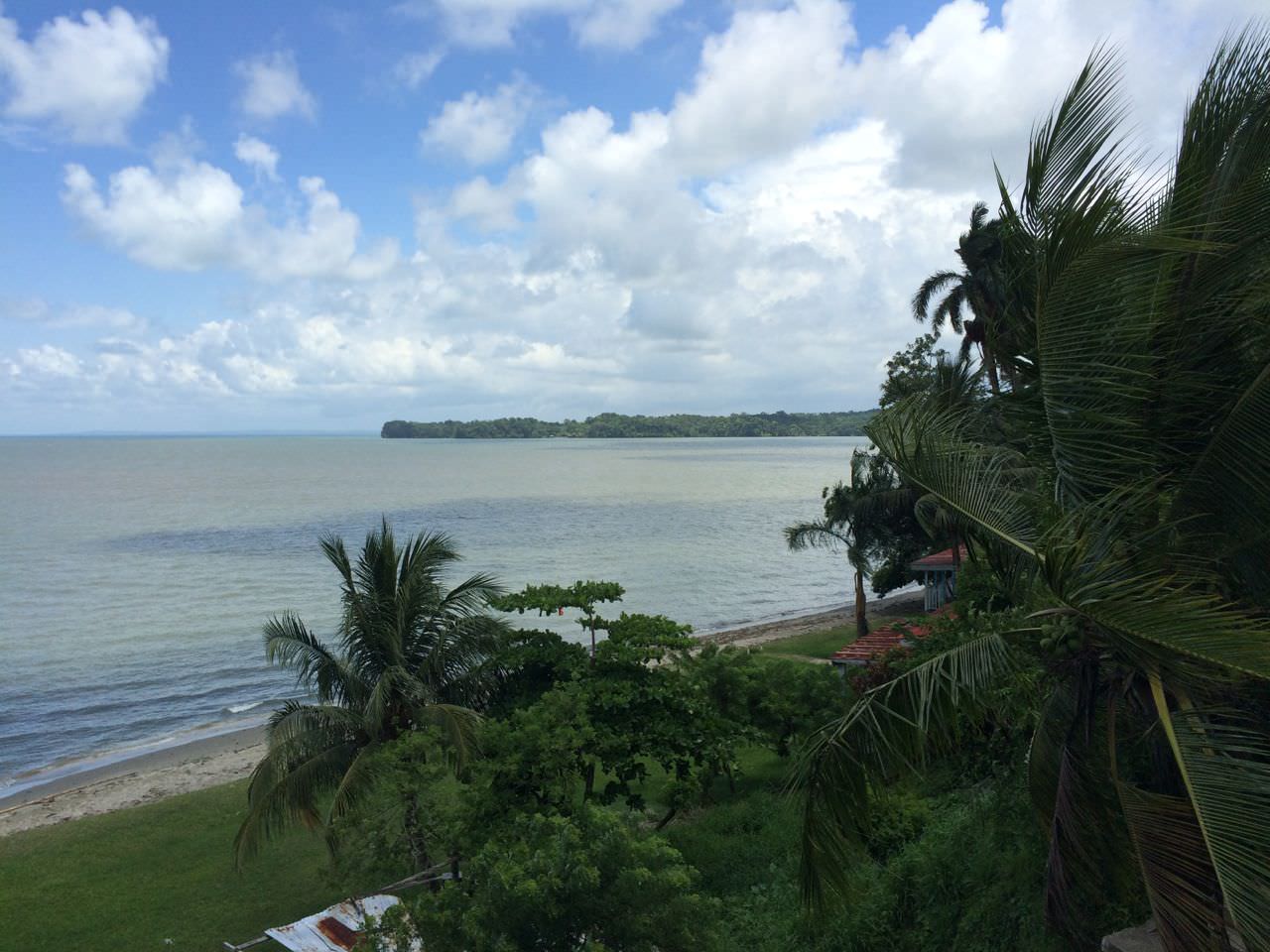 This post is as much to say how great the guys at Guatemalan adventure are, and that they can organize anything at the drop of a hat, but also a big thanks (and sorry!) to Eva for being literally the best person I've ever dealt with in terms of organizing trips and stuff, you're the best Eva.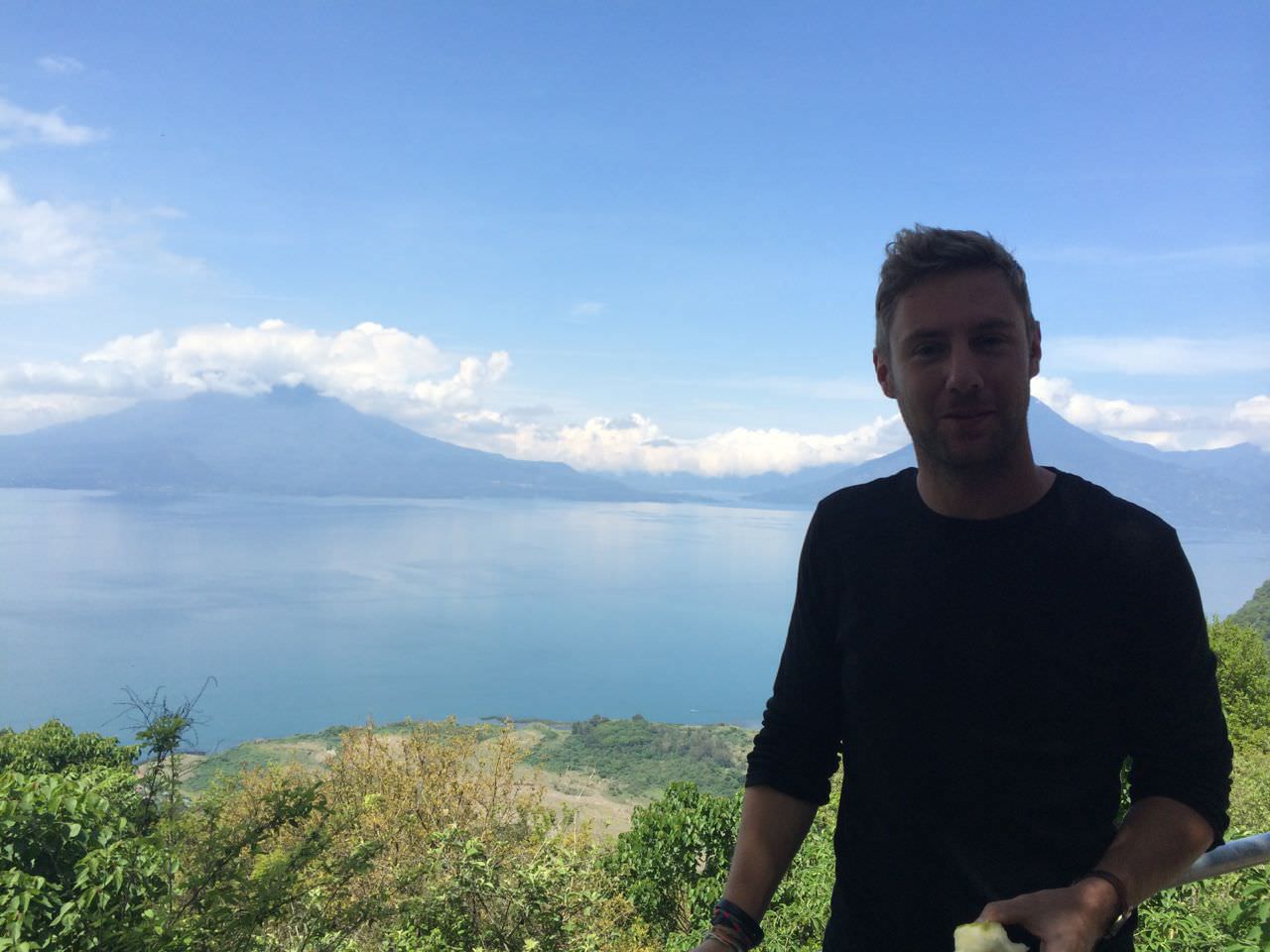 Finally, if you're not a super-cheap $20 a day budget and you want to organize day trips/activites in Guatemala (they can sort out longer stuff too, but I'm a big fan of independent travel so I kept it at day trips) then go with these guys and you can feel good about yourself for supporting a local company too.
Even if you're just swinging through Guatemala, drop them a line and they'll help you out with ideas about what to do, time-frames. I couldn't have managed my time in Guatemala so well without them, that's for sure. Thanks guys!