I was staying in Lima for a few days, I was flying my (now ex) gf in and my mum was flying out both from Lima is it was a great transit point, all we needed was a cosy guesthouse, catch up with some work, a couple of nice dinners and we were set.
Because we now needed 2 rooms (me and jaa, and then my mum in another), we wanted to save a bit of money so we opted for the Casa Wayra hostel, where the doubles were $55 and the singles $25. Perfect. So how was our stay?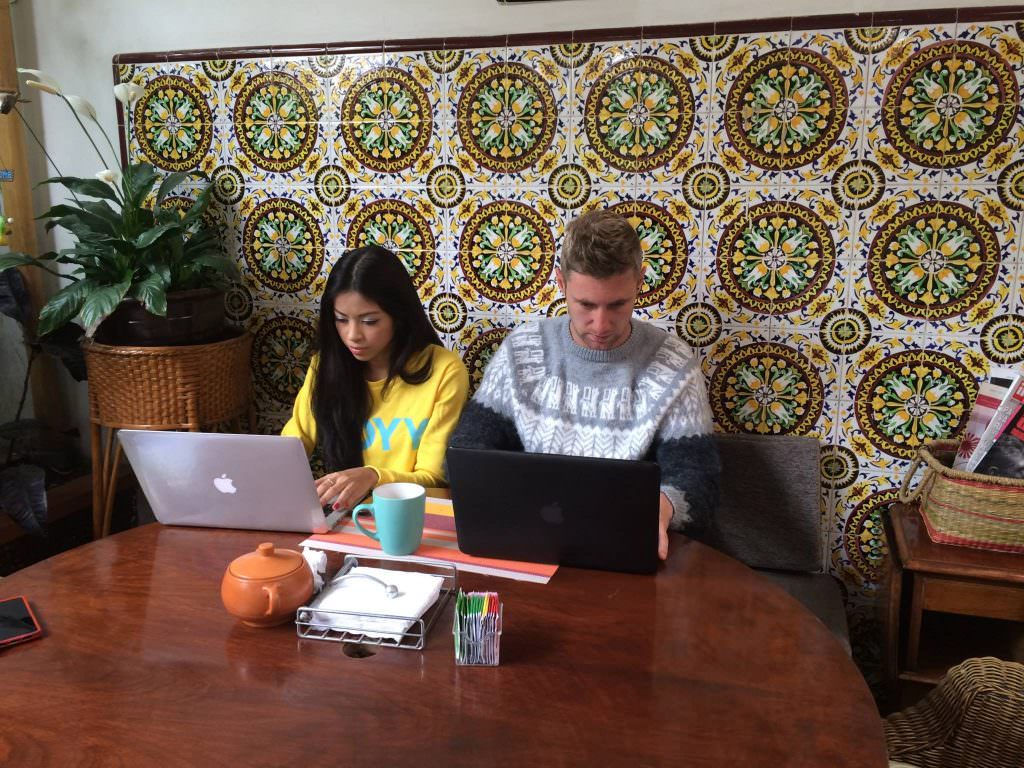 The Hostel
Casa Wayra is a converted house, so it only has around 10 rooms or so, varying from doubles to 5 bed shared rooms. It has a gorgeous garden setting, and although the wifi is pretty spotty in the bedroom, in the lobby/breakfast area it's pretty good.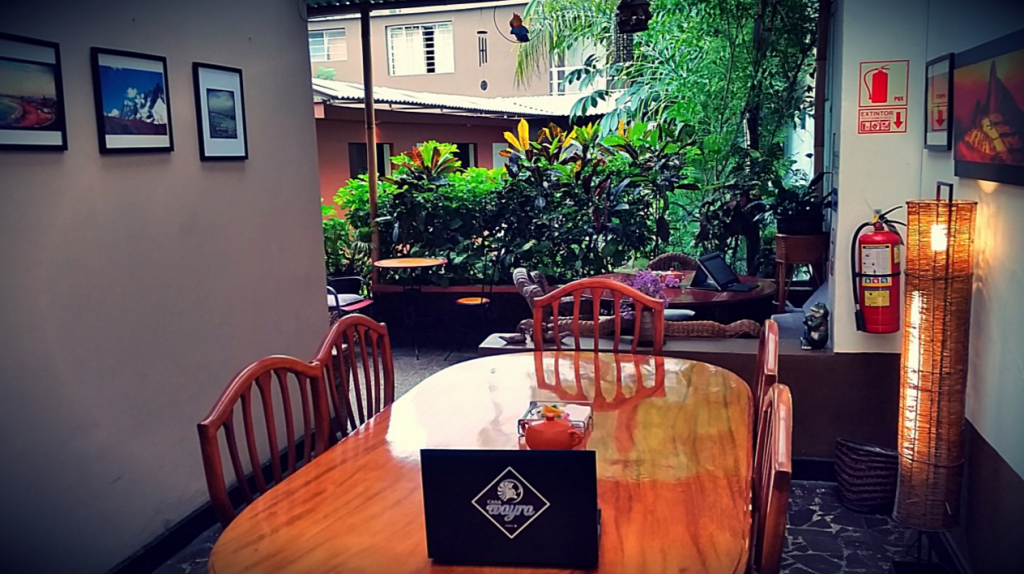 The free American breakfast is unusual to be included in Peru, so that's a real plus. Saving both money and time when you wake up with a day full of activities. The security is excellent, the staff are brilliant and speak excellent English and the location is second to none, see below.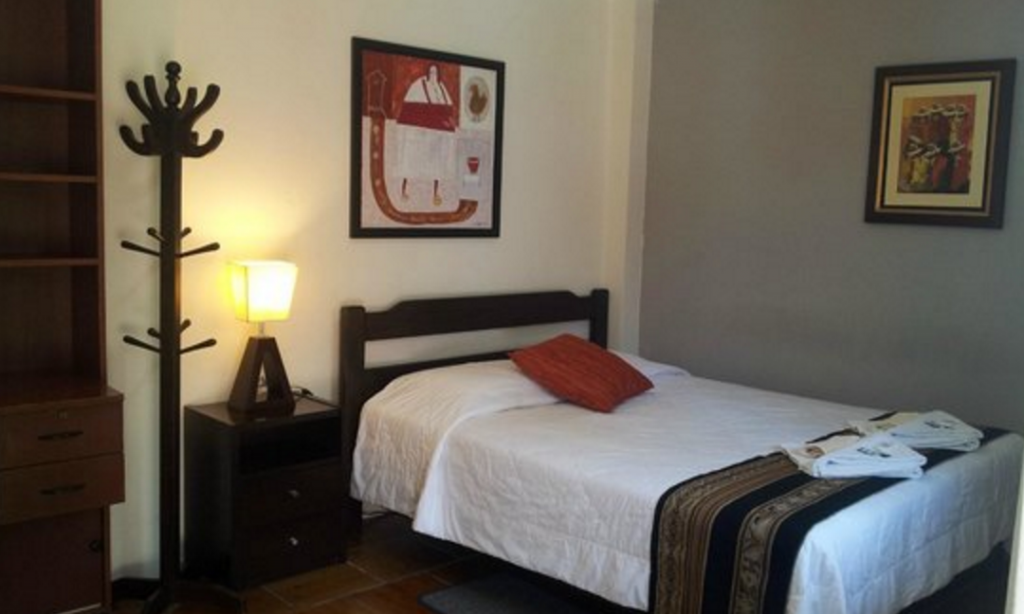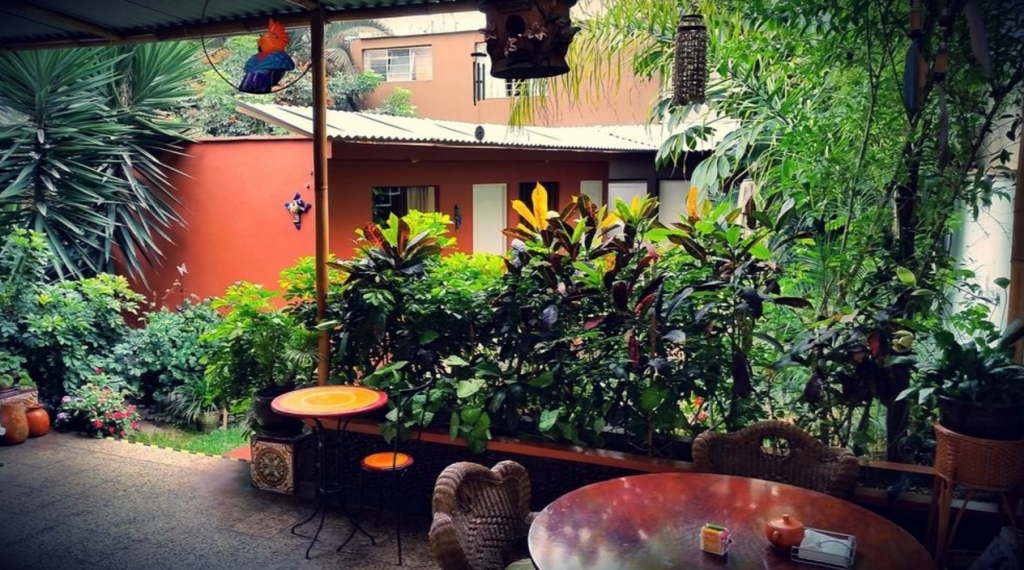 LOCATION
Casa Wayra is bang in the middle of Miraflores, which means you're only a 10 minute walk or so Playa Redondo and Larcomar (the mall on the beach). Also, you can walk Barranco, where all the bars are too, awesome. There's loads of restaurants nearby too, and you're only two blocks to the bus station which means you're less than 15mins from the cultural centre. All in all, great location.

Price
Cheaper than a hotel, more expensive than a hostel. It's a B&B/Guest house and perfect for people avoiding the drunken gringo trail in South America, if you're 18 and wanna meet other 18 years old, this is probably the wrong place. 25+ years old and you're onto a winner. Rooms start around $30 but if you're sharing with friends or a partner, then the price is per room, not per person, so it's actually super cheap.
I would rate my stay here as 7/10, awesome location, great atmosphere, the rooms are nothing to write home about, but the lobby is really cute. I'd recommend it for sure.