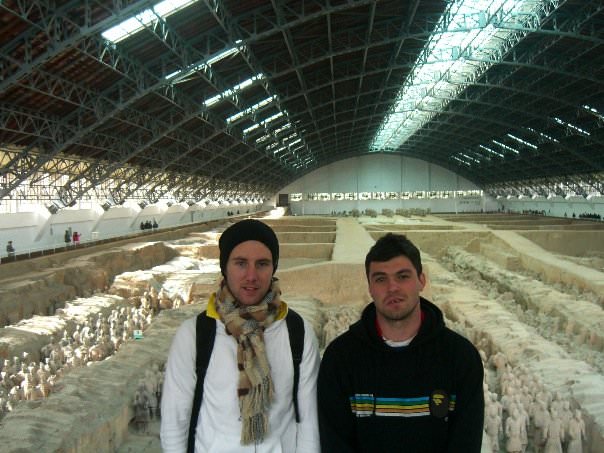 Kunming and Xi'an were our last 2 proper destinations in this trip and they are tip-top places to go, really both cracking places to visit – dirt cheap, so much culture your head could explode and everyday is an experience in itself.
From Jinghong we got to Kunming via sleeper bus, these are are a marvelous way to travel – you cover a lot of ground, you save money on accommodation, you get to see what's going on outside and it's pretty cheap too (although, and I'm sorry for stereotyping 😛 but chinese peeps are smaller than whities so my 185cm frame has to contort to some pretty funky angles to get any proper shuteye, but as i said, it's cheap as chips and beggars can't be choosers!)
Unfortunately I have actually lost both my diary from this trip AND the original photos which is a heartbreaker so I feel compelled to thank Mr Zuterberg (sp?) over at facebook because I uploaded them before I lost them so I still have a version of them 🙂 That being said, I can't remember which pics are Xi'an and which are Kunming so if i make a mistake, my apologies to Chairman Mao and co…
We actually flew from Kunmng to Xi'an and it only cost around $50, really cheap. I recommend anyone in China to use www.elong.net for cheap air tickets – I'm going to write a 'tips to backpacking China' article later so I'll elaborate more there.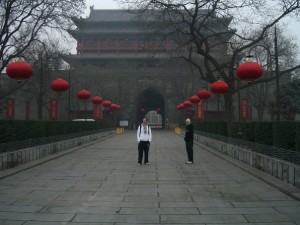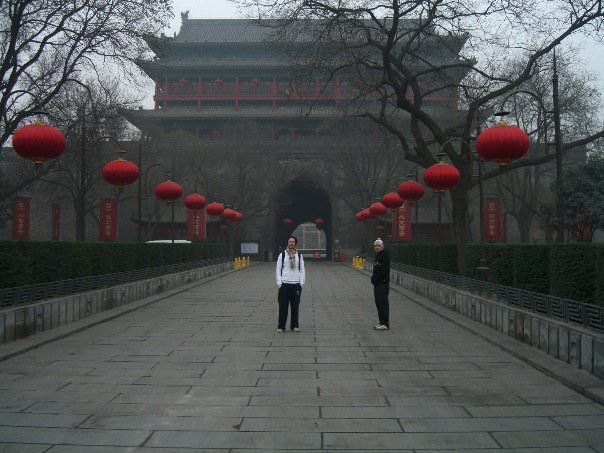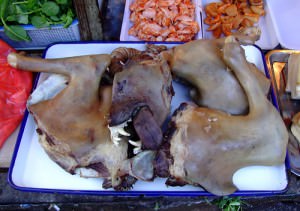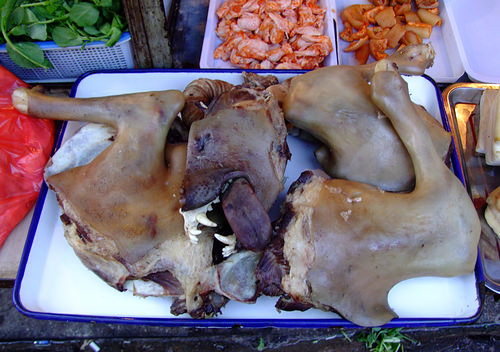 Xi'an is a beautiful city, my favourite place in China so far actually. Logistically, it has a huge defensive wall marking the city outskirts and that gives a great reference point for where you are, which in China is a Godsend as noone can ever communicate with you! China has some great hostels too, they are less than $10 per night and generally have free drinks, free pool, free wifi promos etc and the hostels in Xi'an are literally the best I have ever been in. Street food is around $1-$3 per dish and it's all tongue-tingling beautiful bar the puppy dogs :S
The biggest attraction in Xi'an are the Terracotta warriors – and they are a sight to behold. Built by during the Qin dynasty it's pretty much nearly 10, 000 terracotta soldiers built for the Emperor for his next life and it's generally accepted that there are hordes more still to be found!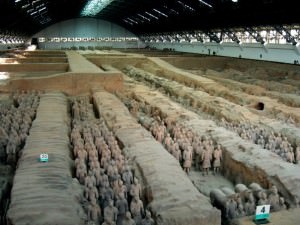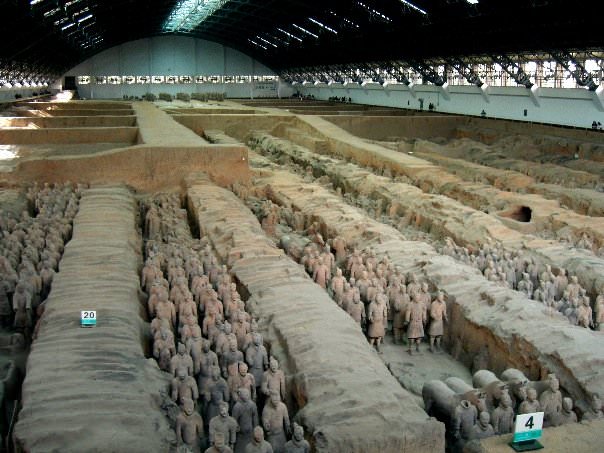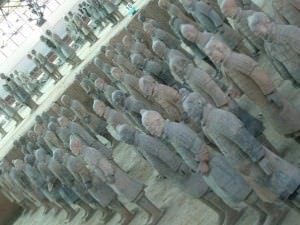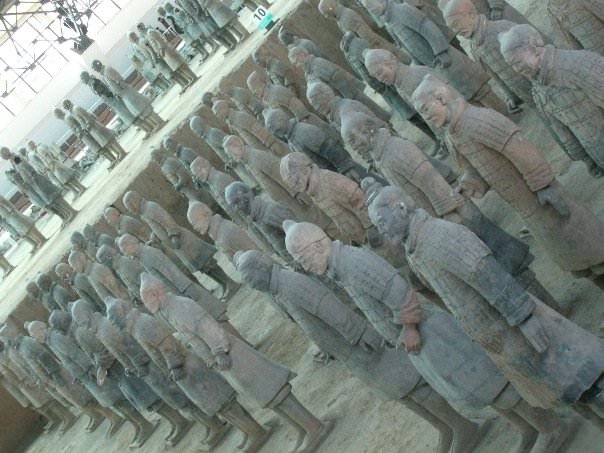 Getting to the warriors can be a bit confusing though :S There are endless companies offering day-trips who pick you up from your hostel and drive you there, show you around and bring you back – this is a great service BUT as you might be starting to grasp that's not quite how I travel. So, here's what I did and what I would suggest if you really want to travel for as long and as cheaply as me…
Get on the net, or find someone who speaks English in a hotel – get a copy of the Chinese symbols f the bus/train stop you need to get to the Terracotta Warriors, head to the nearest large station and try to decipher the symbols from the huge electronic timetables – this is fun and difficult, 2 things that represent backpacking in China actually! But if you persevere I promise you'll get there in the end with a very proud grin on your face!
We spent our day with the warriors and of course it was great, but really not as good as I expected! I guess once ou have seen on excavation of warriors you don't need to go and see 5 more before you feel as if you've seen enough! I would definitely say for anyone to see for yourself but don't get your hopes up!
Xi'an does have a lot more temples and awesome buildings and you could wander around its streets for a week and still be seeing new things every day..
This was my first Christmas away from home and that's always difficult, but China really helped me avoid getting too homesick. Being in an environment so far removed from your own (mine being Ireland) helps mask the fact that you aren't sitting around the Christmas dinner table eating delicious turkey – it opens your eyes to countries, continents, religions who don't blink an eye on the 25th December, have never seen a cross or heard the story about a guy getting born in Bethlehem – gotta love traveling 🙂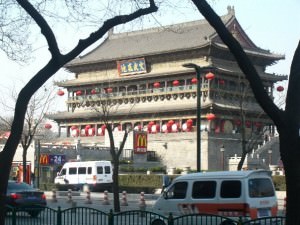 Nightlife in China is another huge plus, cheap booze, busy clubs, delicious food served until sunrise – I certainly plan to be back in the not-so-distant flight. Sorry for the mismatched approach to this posting but my memory is hazy and I have lost all the information :S
Our time in Xi'an came to an end and we had to head back to Thailand, I had a looooong bus journey home. We nipped back on the flight to Kunming and from there took 4 buses, 3 countries, 2 boats, 30 hours and I was back in Chiang Mai ready for class the next day. First first hardcore traveling experience and what an experience it was… i was well and truly bitten by the travel bug now!