My girlfriend, Jaa, and I were enjoying our last evening together for 7 or 8 months as I go from Mexico to Antarctica by land. I had pushed the boat out and organised our last night to be spent at the gorgeous Culloden Estate and Spa ( read my review here) but my plans initially were to go into Belfast city centre for a special dinner, but that was before I laid eyes on the beautiful little restaurant on the Culloden's grounds, the Cultra Inn.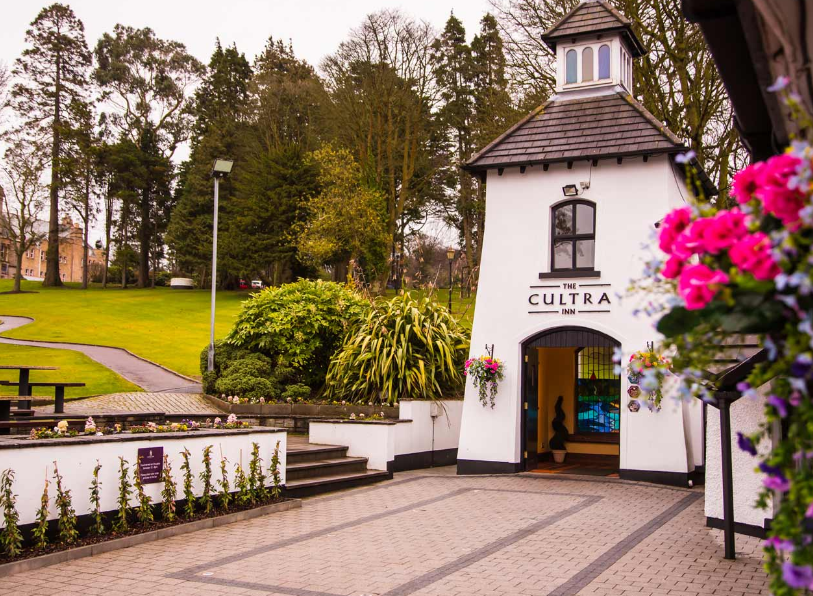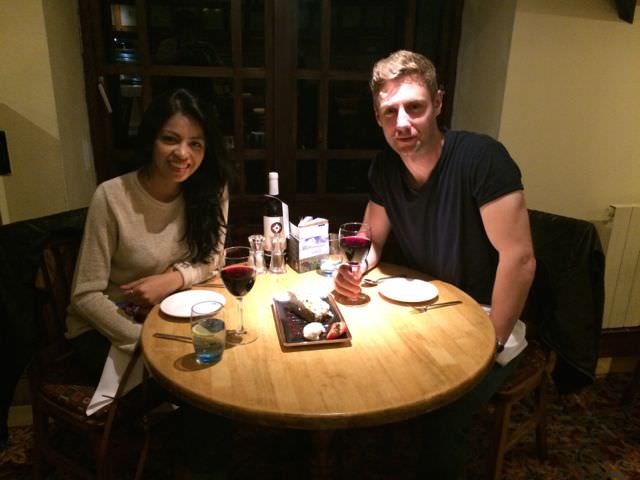 I love a nice restaurant, but I'm not a huge fan of stuffy, over formal affairs so the Cultra Inn was just perfect. Suave and classy, but still a down-to-earth vibe, it's a high-end gastro-pub and the atmosphere was spot on.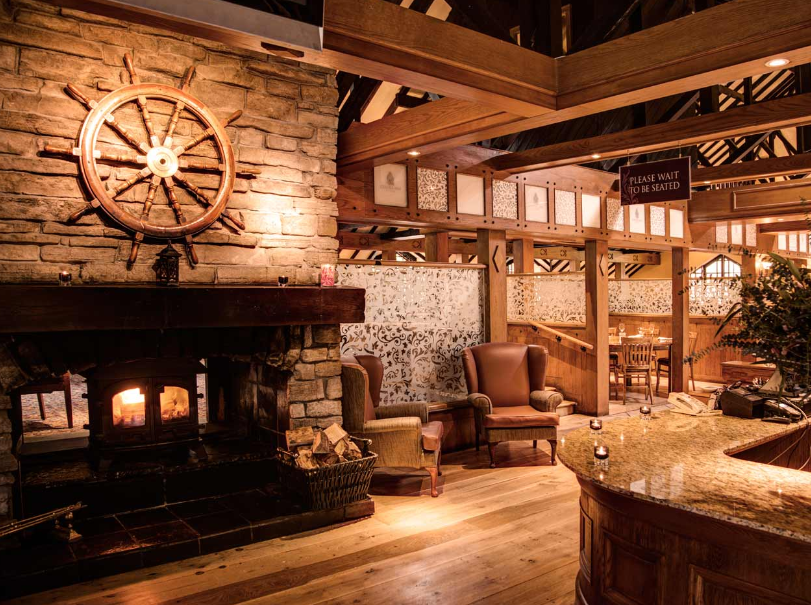 We got seated at our table and a couple of drinks were ordered and delivered in no time. After selecting our smoked salmon on (Irish) wheaten bread starter along with bacon soup we then decided on our mains. Before we could even begin to anticipate those delicious stakes, we were on the receiving end of some great wine advice, so that was duly ordered too!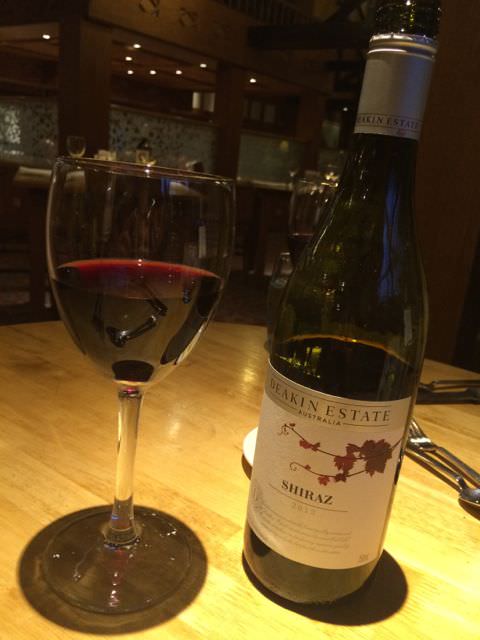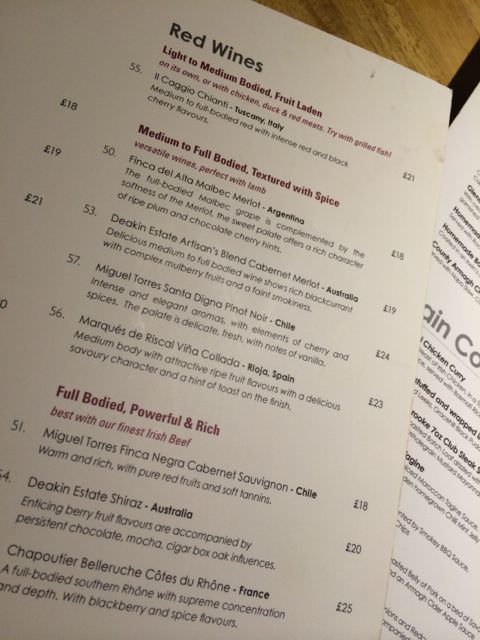 The starters were divine, and the local appeal was a nice touch. The bacon soup came with a super fresh home-baked scone, and the smoked salmon was sourced in my small fishing hometown, Kilkeel.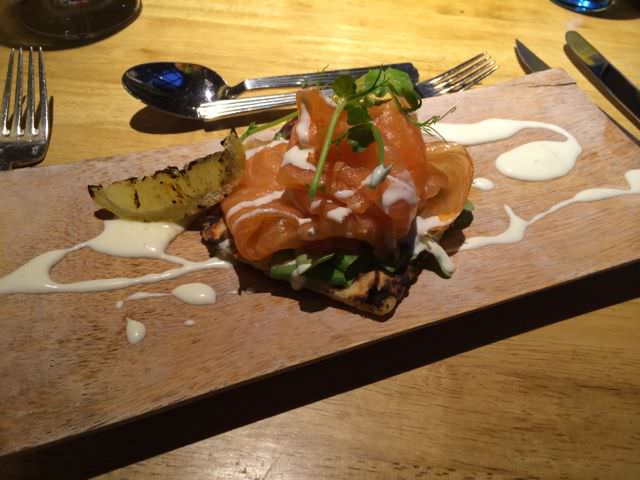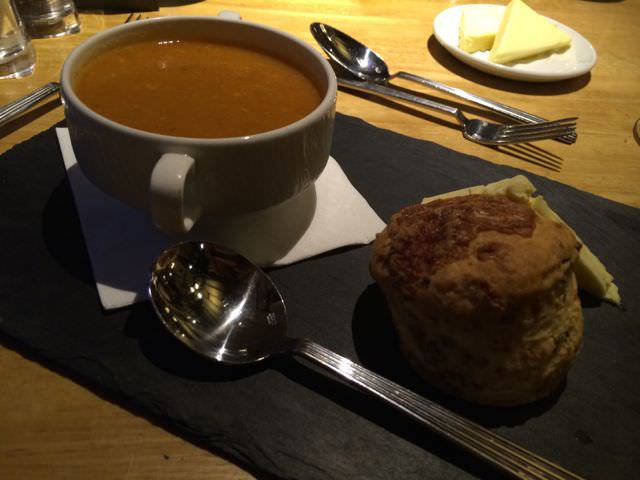 Our main courses were both a ribeye steak and a sirloin steak, complete with 3 sides and the portions are huge! Don't make our mistake and order 3 sides, it's madness. Despite the up market decor, this is still old fashioned delicious Irish grub, not French, so the portions sizes are massive. The Australian Shiraz was a great accompaniment to the steaks too.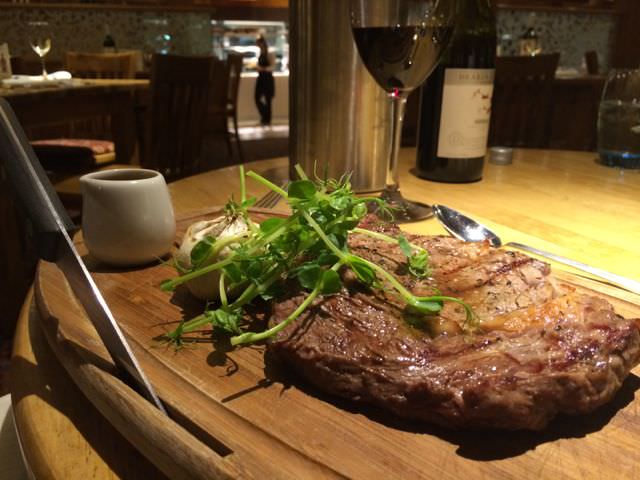 The sweet tooth in me couldn't refuse a dessert, so we ordered a banoffee pie. I would love to convince you guys that we shared it, i mean technically we did in that we had one plate and 2 forks, but I had 99% of it devoured before Jaa could lick her lips. No apologies here, it was delicious.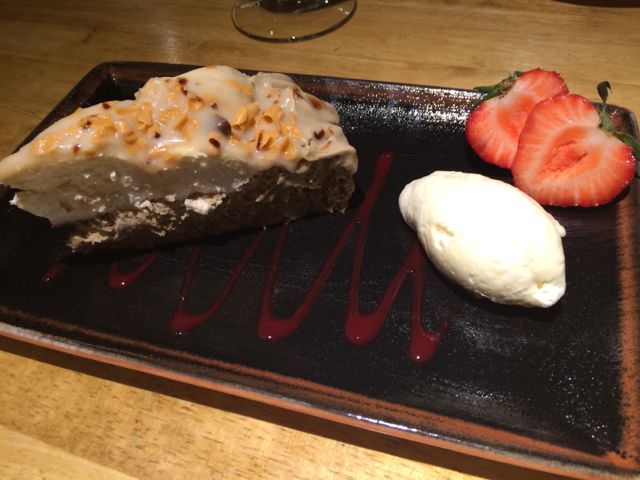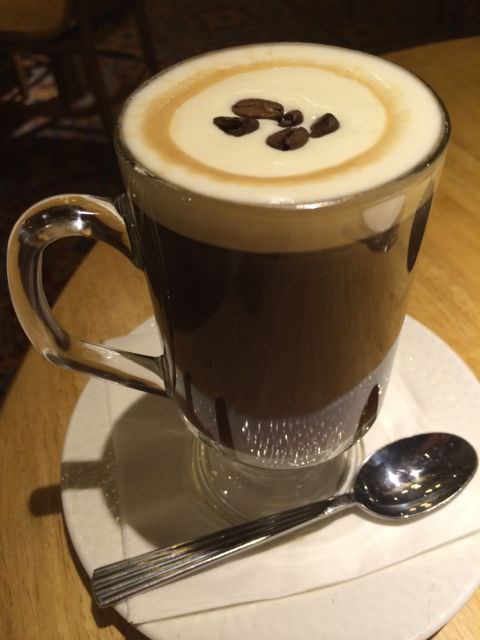 After calming down from the wonderful 3 courses, we finished the dinner off with an Irish coffee (with local whiskey) and Bailey's coffee – a great way to finish a great dinner. I'll be back guys.