A great day trip from Vilnius is to Trakai, only about 20km away. When I new I was coming to the Baltics (Estonia, Latvia and Lithuania) I was expecting some pretty impressive castles, I mean the type that Rapunzel throws her hair from, the ones that Robin Hood comes darting out of juggling a bag of gold and while I've seen my fair share of cool architecture in the region, Trakai really hits the spot.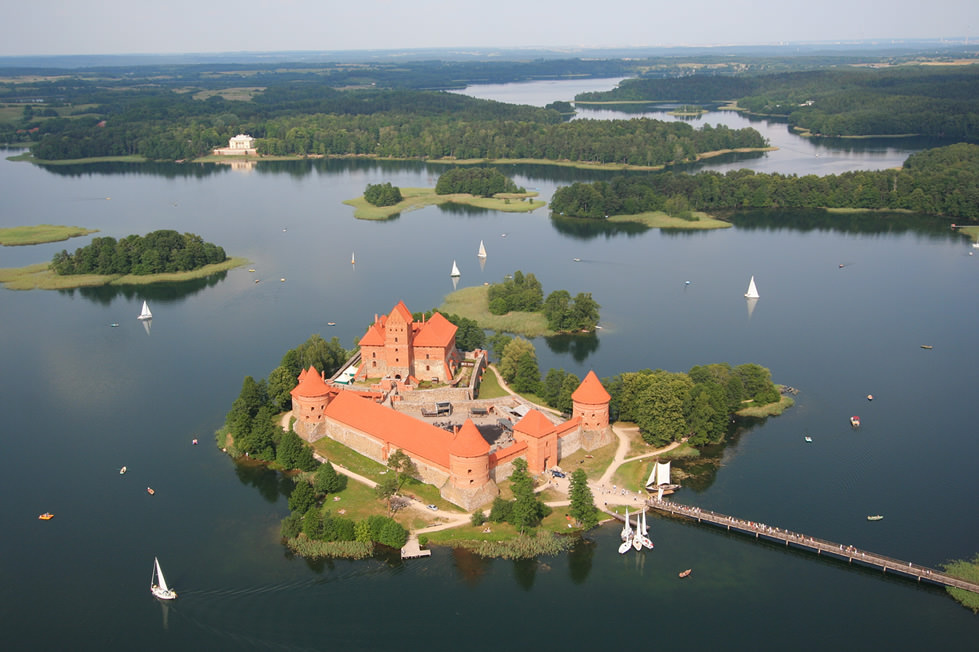 A quick 40 minutes on the train or bus from Vilnius and you're in Trakai. You have to walk another 20 minutes or so to reach the castle, which was built on an island making it all the more impressive.
From a distance it looks like everything you imagined Eastern Europe castles to look like with it's slanted roofs, redbrick walls, huge wooden doors and archery posts overlooking it all.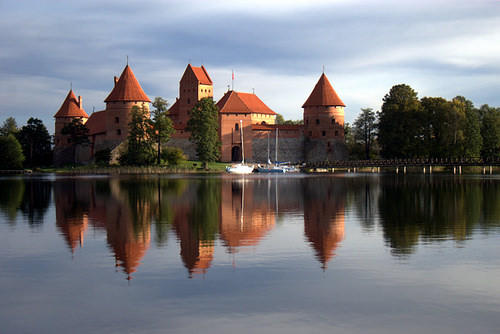 When inside the castle, which now acts as museum ($5), you're free to walk around and explore. In the centre of the grounds you can feel a little more of the culture and shoot a crossbow or partake in a little archery yourself, a steal at less than $2. I took the crossbow on and I'm sure Keven Costner himself would have been jealous with my technique!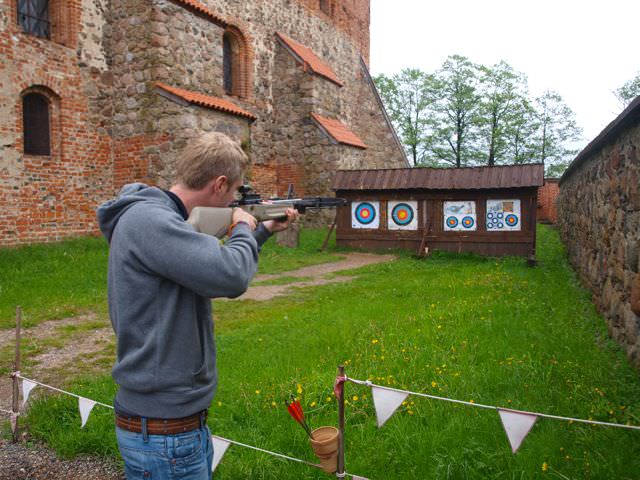 The island castle is the largest in Eastern Europe and in the grand hall within the main building, they still run banquets and shows although I wasn't lucky enough to be there for that.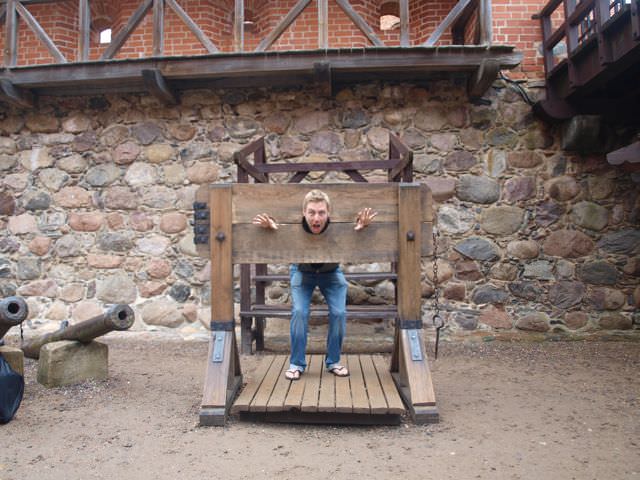 The whole day trip from Vilnius took from from around 9.30am to about 3.30pm at a pretty leisurely rate. Happy travels!