Most of us like to travel. And if we can't afford an overseas adventure at the moment, we love to dream of future travels, imagining the cool things we would do and see.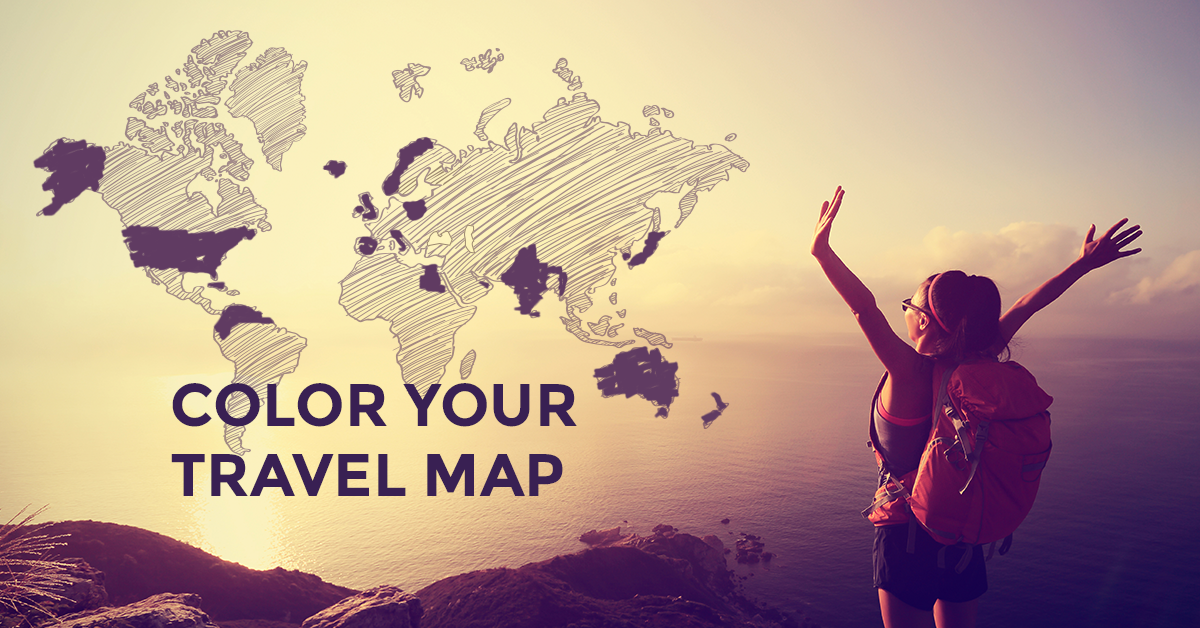 Where do you get your inspiration? Besides this blog of course. Is it usually travel shows on TV or travel magazines you read at your hairdresser's? Watching the Discovery Channel makes you want to go diving in deep ocean waters searching for weird creatures or ancient treasures. Reading the Conde Nast Traveler magazine makes you dream of relaxing at a 5-star safari park resort somewhere in Africa. But the reality for most of us is that we probably won't do either. These things are just too extreme and/or expensive.
The wonderful thing about the world we live in is that there are so many destinations that are amazing and affordable at the same time. Finding those can be a difficult task. Whose recommendations do you seek? Journalists often stay at expensive hotels, dine at top-notch restaurants and travel in comfort. What if you want to see the same places on a tighter budget or travel off the beaten track? To get inspired for trips like that, you need to look for regular travelers like yourself who have been there or local residents who call those destinations their home and love to share info about it.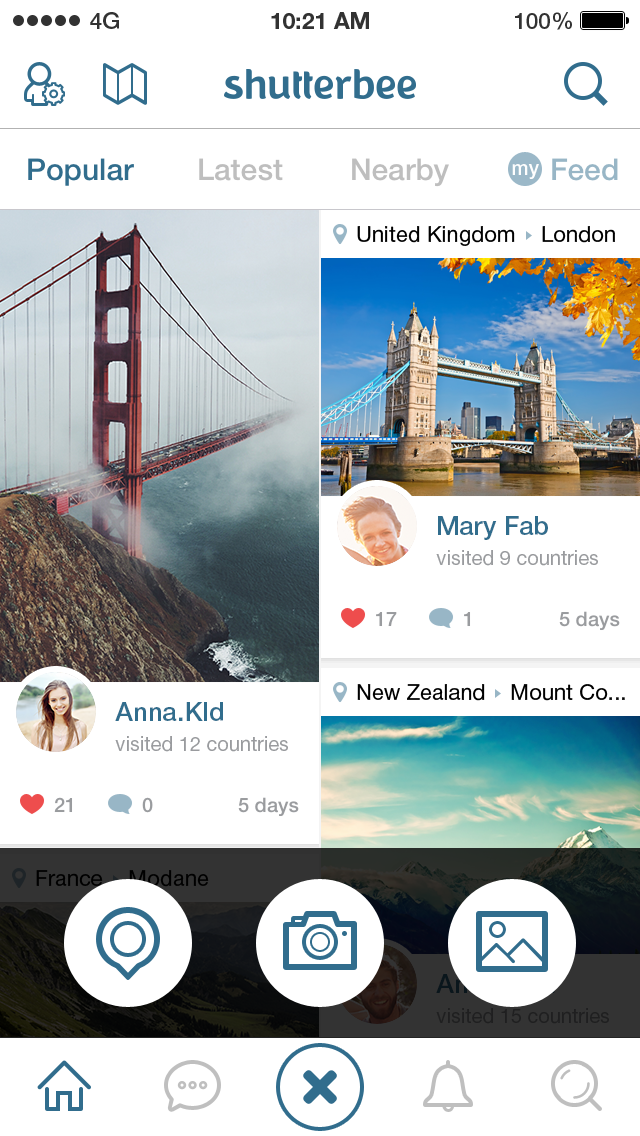 In today's digitized world we practically live in our smartphones. So it's no surprise that you can find the traveling crowd by simply installing a travel app on your phone. There is a multitude of travel apps that let you keep a journal while traveling or look through other users' posts. Many of them have very limited functionality, but I've recently come across an app from down-under that does most of the things I want from a travel app. It's called ShutterBee and although it is currently only offered for iOS devices, it still has quite a following.
What I like about ShutterBee is that I can use it for pretty much anything travel-related: keeping a journal of my own travels, connecting with other travel enthusiasts, checking out awesome posts from unusual places and getting inspired to visit them all. This handy little app has made me want to visit Australian wilderness thanks to a local guy's posts from Margaret River in Western Australia. Looks like it's one of those rare spots where you can enjoy pure nature with no soul around.
In ShutterBee you have your own travel map, where every country you have been to gets filled with color. Seeing how many places I haven't been to yet makes me want to start coloring the remaining blank spots on my map ASAP. Users also get rated by their travel experience based on the number of countries they've seen and can compare their standing to others.
When you open ShutterBee for the first time, you'll be amazed at the number of gorgeous photos and moving panoramas from all corners of the world: beautiful beaches, interesting cultural sights, extreme mountain vistas and anything else you can imagine. Travelers and locals share their experiences, talk about their favorite places to dine, stay at or get familiar with the true local culture and traditions. Users can post their questions and tag them with country or location names to have others answer them and share advice. You can explore countries from the comfort of your favorite couch, and when you find a destination that truly inspires you, just add it to your bucket list on ShutterBee.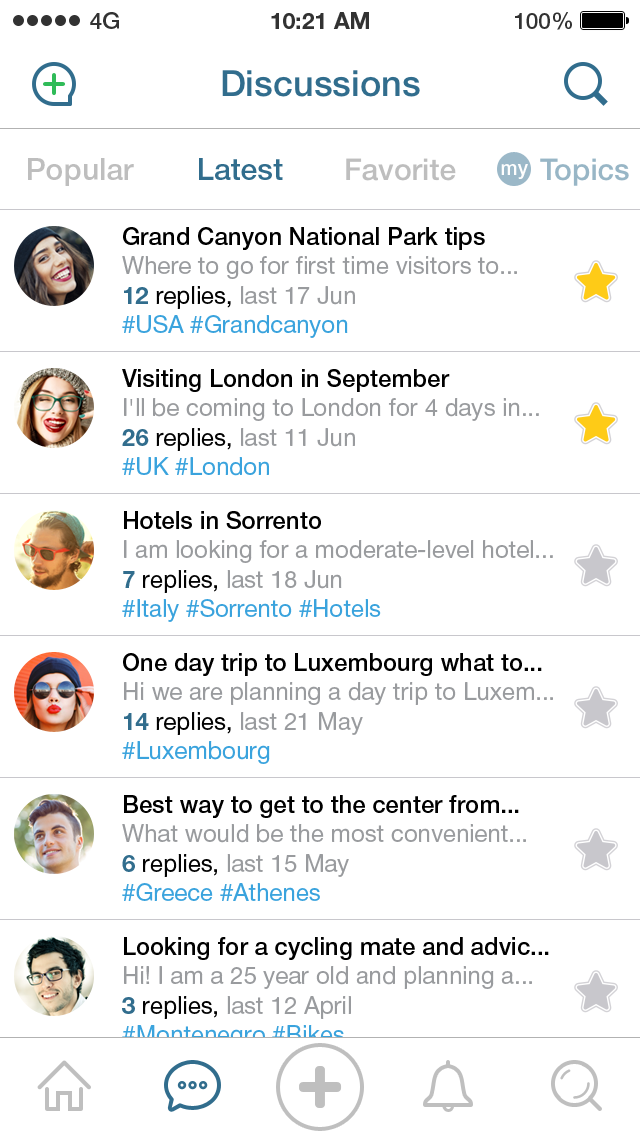 Once you've picked your next destination, head to ShutterBee and find people who have posted photos from there. You can look through their posts, read their comments and even contact them personally and ask for advice. The ShutterBee crowd seems to be very friendly, open to new connections and eager to share what they know.
The app is also a great way to keep track of your own travels. Even if you've just downloaded it onto your iPhone, but you've been traveling for years, you can upload photos from your past trips to have those countries marked on your map. With the app installed, you can automatically check in at new destinations, start posting your own snapshots, panoramas or stories and share your posts to your account on Facebook, Twitter or Tumblr. Your family and friends will be able to follow you in your adventures in real time.
Basically, whether you travel or only dream of traveling someday, you can find inspiration, information and even new friends on ShutterBee. That definitely makes it worth a try to me.
Have you tried ShutterBee? Where do YOU get your inspiration for travel? Share in comments below.