Curve Card review; Managing my Money with the Curve Card
Times are changing. And my bulging wallet is finally catching up. So here's my beautiful Curve Card review, and with it, you'll be dispensing with your million and 1 cards currently wedged in your wallet or purse, for just one or two. Ever. So what am I talking about? Well, you know how most people have 2 or 3 Visa cards, a debit card, a MasterCard or two? And you spend as much time flicking through cards in your wallet as you do with actually choosing the product or paying for the product?!
Yet your iPhone has a million and 1 apps, but it doesn't quite match up with your wallet. Finally, they're in sync, thanks to the Curve Card. With a valuation of over half a billion dollars, and another recent round of 72m GBP, these guys are here to stay.
On top of all that, if you're from the UK (or EU, and very soon the US too) not only does the Curve card mean you can throw away almost all your other cards, it also means you get a load of other bonuses thrown in too . Like what for example? Like iPhone insurance, even when you're overseas (soooo good for people like for me. Or like 1% cashback on all your purchases! Yup, got your attention now, right?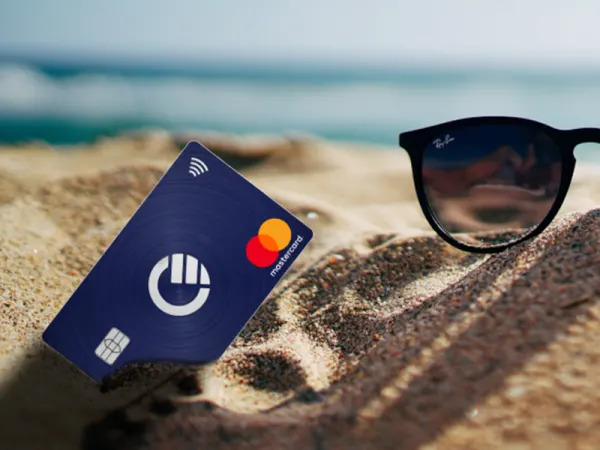 What is the Curve Card?
ALL YOUR WALLET IN ONE CARD! Ok, so the Curve card and the Curve app go hand in hand. To break it all down, it organizes all your kazillion cards in your wallet and consolidates them, even from different banks, into one card. No need to carry all the other ones at all. You use the app to manage which card you wan to spend on. And then you use the one same, sleek card to actually pay for anything or everything.
What are the benefits of the Curve Card?
First off, if you have a Newest account, a Lloyds account, and a Barclays account. You no longer need to carry 3/4/5 cards. The Curve Card syncs them all into just one physical card, and the app lets you swipe through and choose which to pay with. But that's just the start. Here are the other benefits in my Curve card review:
Only need to carry one card from now on. FINALLY!
Curve Balance. Rather than having to log-in to each banking app to see where your finances stand before you buy something. Hop on the Curve app and swipe beween your cards/accounts, which displays your account balance right there.
1% CASHBACK on everything in your first month (anywhere in the world, even for me here in Thailand)! And then 1% cash back for another month for every person you refer. Kaching.
PROPER EXCHANGE RATES & free withdrawals when you travel. Stop letting the banks steal our money by charging crazy exchange rates when you take money out when you travel. Any card you attach to Curve uses Curve rates, not their own.
ANTI-EMBARRASMENT MODE. God do I ever remember this. With the Curve card, if one of your cards bounces, it auto-uses a pre-selected back-up card. No more "the rounds are on me boys… errr.. maybe not!"
GO BACK IN TIME. Used the wrong card? You can go back and switch which card you used up to 90 days back. You can even go back and switch from a debit card, to a credit card to free up money. Amazing.
ZERO CARDS? Curve can connect to Apply pay, Google Pay and Samsung pay, so if you'd prefer to go entirely card-free you can!
CURVE METAL. Their premium (and best) product. This is the one with the phone insurance, EVEN OVERSEAS!
CHEAP LOUNGE ACCESS. If you use Curve Metal, you're enrolled with LoungeKey. So you can present your card at the airport lounge and you'll only pay 20GBP per lounge access. Sometimes lounges exceed 100quid, this is a winner.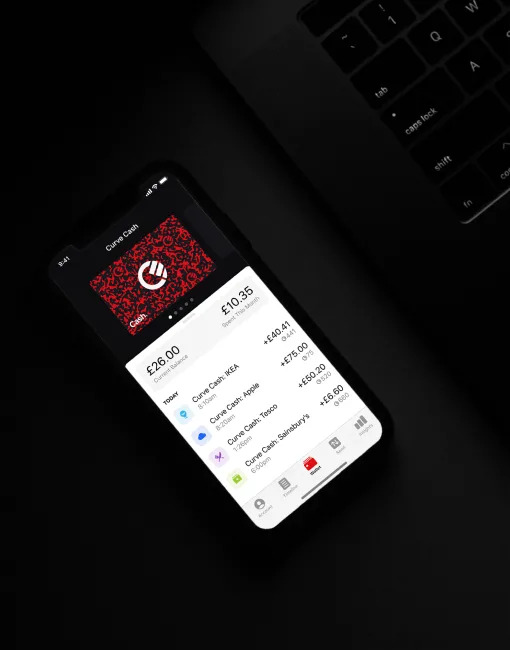 What? So Different banks, but one card?!
Yes, that's the whole thing! You have all your debit cards, credit cards and loyalty cards consolidated on one physical card. Then you use the app to select which card you want to pay with, then when you tap your Curve card, it uses the card you chose. Winner.
Different Curve Membership Options & Prices
There are 3 different Curve memberships. One of which is free! They are as follows, with the following differences:
Curve Blue Review:
FREE. No monthly fee.
Access to fair FX rates (500€ per month limit).
Go Back in Time: Move 90-day old payments, up to 5,000€, and switch which card you paid them on.
Curve Customer Protection up to 100,000€.
1% cashback for the first 30 days.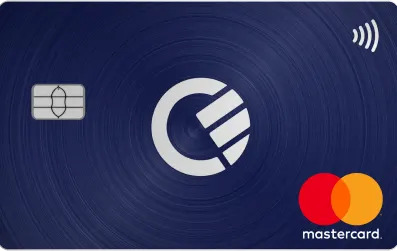 Curve Black Review:
9.99€ or GBP/month.
Access to fair FX rates. Unlimited.
Go Back in Time: Move 90-day old payments, up to 5,000€.
Curve Customer Protection up to 100,000€.
Worldwide Travel Insurance.
1% cashback for the first 30 days PLUS 1% cashback forever with 3 retailers you select.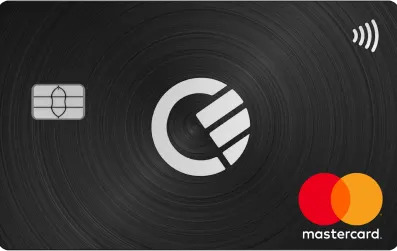 Curve Metal Review:
14.99€ or GBP/month
Access to fair FX rates. Unlimited.
Go Back in Time: Move 90-day old payments, up to 5,000€
Curve Customer Protection up to 100,000€
1% cashback for the first 30 days PLUS 1% cashback forever with 6 retailers you select.
Worldwide Travel Insurance.
MOBILE PHONE INSURANCE.
Worldwide Airport LoungeKey Access.
A sexy metal card. Sounds ridiculous, but having had the Amex Platinum, it's a lovely extra. I miss mine every day!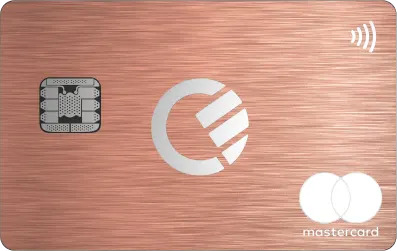 Which Curve Membership is best?
For me, as a traveler, Curve Metal.
Why? The unlimited spending overseas at fair exchange rates is a gem. And my (awesome) Safetywing digital nomad insurance doesn't cover my phone, so having mobile phone insurance with Curve Metal is a gem. And, none of my current credit cards give me a priority pass membership, so right now I have NO LOUNGE ACCESS in airports. So the Loungekey membership giving me access to business class lounges at pretty much every airport in the world for just 20 quid is a winner.
If you're on the fence though, go Curve Blue. It's FREE! And you still get cashback, you get fair exchange rates when you travel, and you can still switch payments etc, and only need to ever carry one card (and maybe an Amex too). It's a no-brainer.
TLDR? If you travel a chunk, Curve Metal is worth it. If not, stick with Blue (for free!).
What are the travel benefits of the Curve card?
I covered them above, but considering I'm always on the move I want to consolidate the trace benefits from having this card.
In short – cheap lounge access by giving LoungKey membership (20 quid lounge access pretty much anywhere!). Travel and phone insurance overseas. REAL exchange rates when you take money out on any of your cards that are linked to your Curve account. And you only need to bring your curve key out and about with you, leave the 'real' cards stashed away secretly in your hotel safe. Winner.
Do I Have to be from the UK or EU to get the Curve?
Not just the UK. Pretty much anywhere in the EU (including my home country, Ireland) and the US is just about to be added. Curve is here to say.
Talk to me about Amex and the Curve?
Curve used to accept American Express too, but Amex stopped their partnership (scared of a little competition, huh Amex?). So that's the one downside, as you guys know, collecting Airmiles in the UK is tough. and you NEED an Amex if you want free upgrades using airmiles.
So, because Amex doesn't let you plug in their details to Curve, it means you need your Curve AND your Amex. One thing I would say though is, anywhere accepting Amex, also accepts Apple/Samsung/Google pay, so you don't generally need to carry your physical Amex actually.
How much is Curve Metal?
My Curve card review showcases all the benefits of the card. But Curve metal is the premium Curve card. And it's the one I would personally recommend, especially if you travel a lot, or want to live the digital nomad dream. It's 14.99GBP per month, but as I mentioned above, this covers your mobile phone overseas, covers travel insurance AND you get LoungeKey membership. That means you can pay for cheap Air Asia economy flights, but sit and drink Champagne in the business lounges pretending to work for just 20 quid a pop.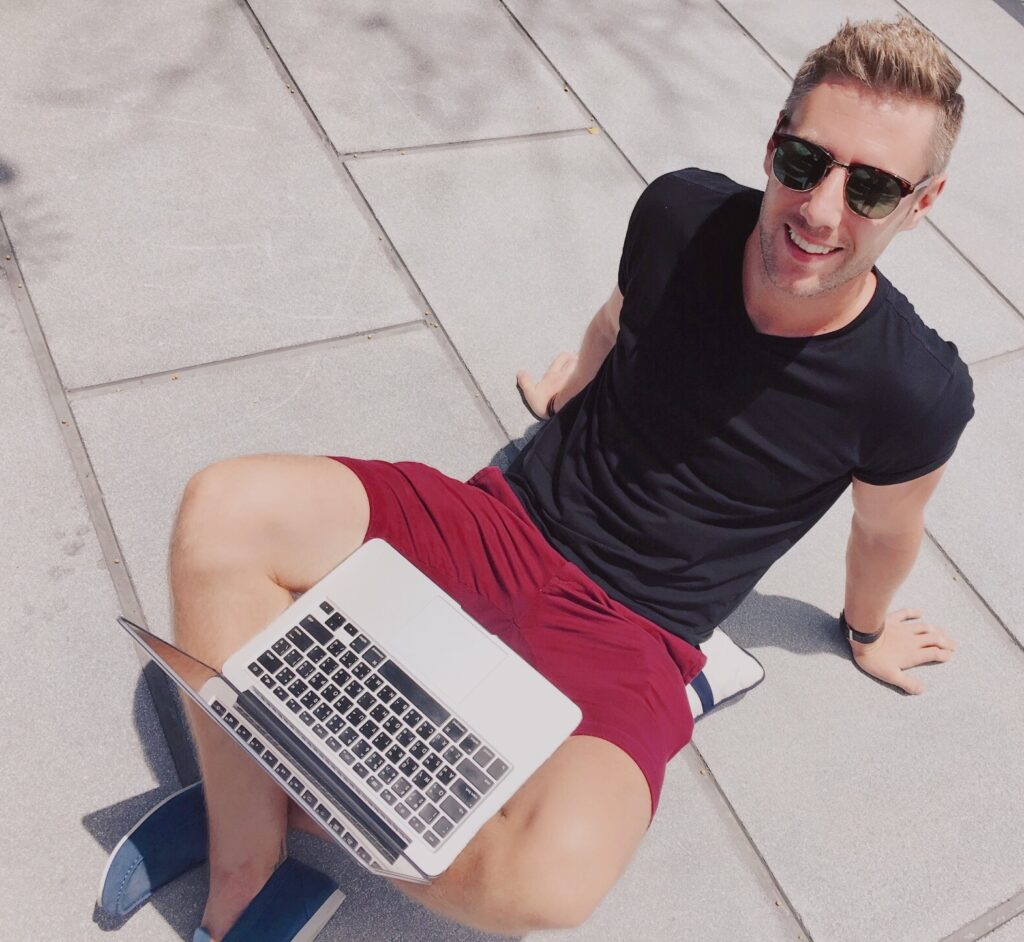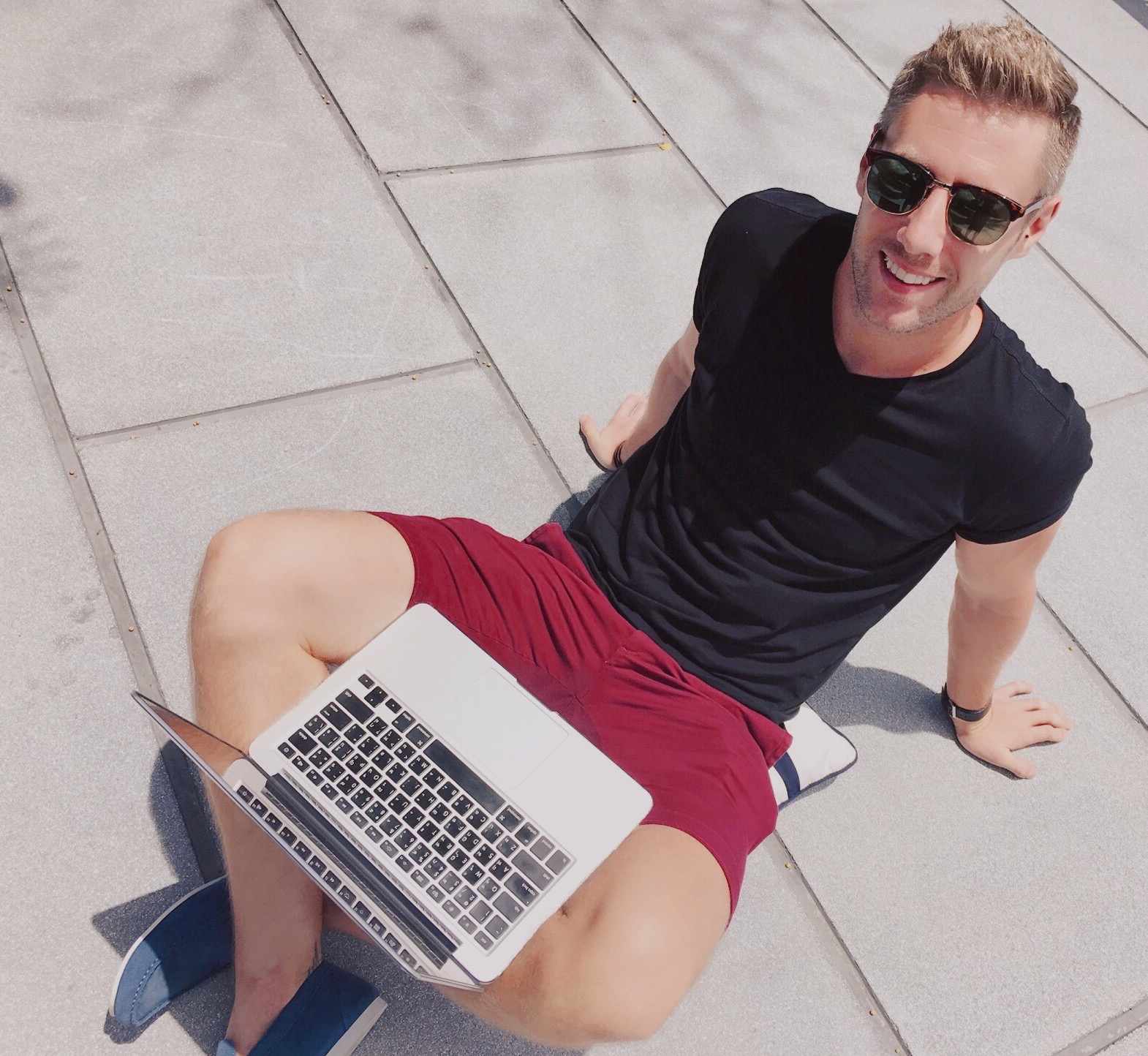 Final thoughts on my Curve Card Review
I hope my Curve card review helped you guys.
There are a few things that improve modern society when it comes to banking. Especially UK or EU citizens who work remotely these days. Finally being able to send money to Thailand, and around the world cheaply without the banks stealing from you, easily cancellable, cheap and easy digital nomad insurance that you can pay monthly and pause when you don't need it, and now, FINALLY, consolidating your credit cards, debit cards, and loyalty cards into one card with the Curve card.
It's so good to no longer have a wad of cards in your wallet. That combined with the lounge access stuff, the insurance ec. It's a game-changer. And if you don't believe me? Use the standard Curve membership, it's free! But Metal is where it's at, believe me. Enjoy!
Remember, never travel without travel insurance! And never overpay for travel insurance!
I use SafetyWing at $9 a week, and it's amazing. Also, it has great digital nomad insurance for people who are constantly travelling too! You can read my review here, and you can sign-up here
Also, if you want to start a blog...I CAN HELP YOU!
Also, if you want to start a blog, and start to change your life, I'd love to help you! Email me on johnny@onestep4ward.com. In the meantime, check out my super easy blog post on how to start a travel blog in under 30 minutes, here! And if you just want to get cracking, use BlueHost at a discount, through me.
Also, (if you're like me, and awful with tech-stuff) email me and my team can get a blog up and running for you, designed and everything, for $300 - email johnny@onestep4ward.com to get started.
How about $55 free AirBnB credit?
Oh, one last thing! If you've never used AirBnB before, here's a $50 voucher for you! Enjoy!