I'm still kicking around Kazakhstan and it's still awesome! I'm in South Eastern Kazakhstan, in the former capital of Almaty. It's one of the nicest cities I've ever visited and along with Beirut it's certainly one of the cities that has surprised me the most.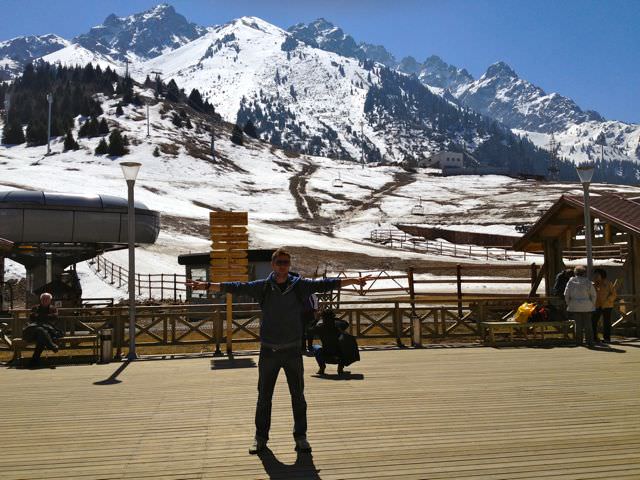 With wide, tree-lined boulevards, huge designer shops, gorgeous people waltzing the streets and brand new cars spinning around everywhere it feels more like Monaco that 'one of the stans'.
The city has a backdrop to equal Cape Town, South Africa with snow-capped mountains propping the city up from the south. As soon I got here, after 40 hours in the train, I made a beeline to the mountains, I need some fresh air.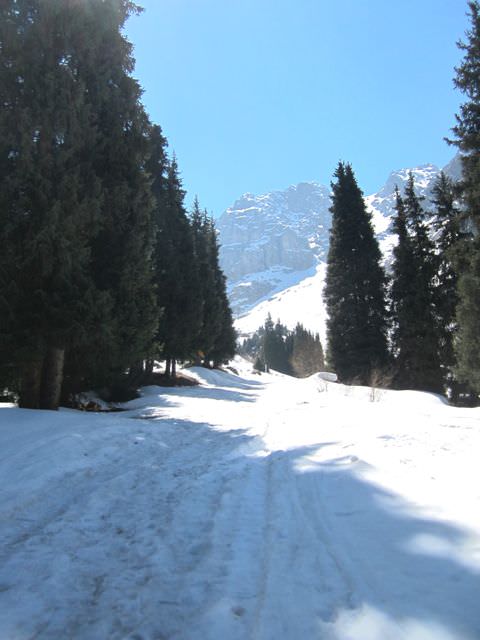 After chatting to some very friendly locals we found out how to go hiking in Kazakhstan, the mountains are so easy to get to from Almaty, I decided to daytrip it from the city.
Jumping the bus, then the cable car and I'm in the mountains at the quaint town of Chimbulak. It's like Switzerland before it got popular, turn one corner and there's a sole luxury ski chalet, walk another 100 metres and you'll spot another one. It's empty, with the most amazing vistas.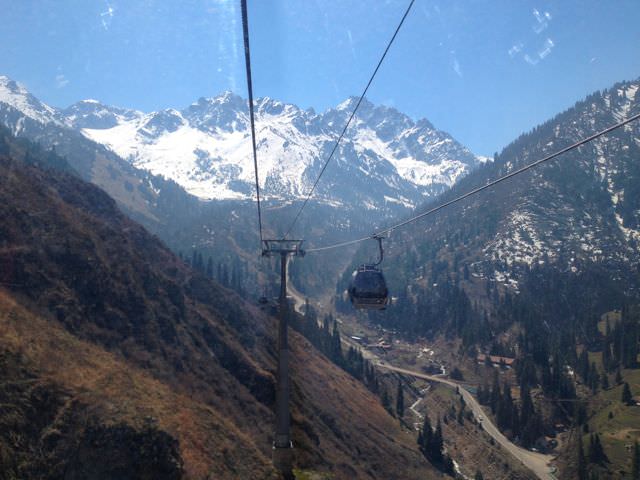 The skiing here is the best in Central Asia too, although the season has ended so I missed out there. But walking through the snow for a couple of hours is exactly what I needed after the journey here!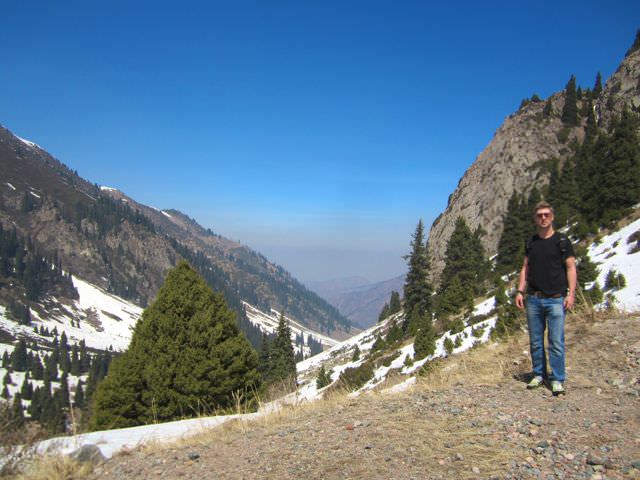 All in all the I spent about 5 hours on my daytrip, spent about $15 and had a cracking day. Hope you guys get to explore this country soon, it's guaranteed to surprise you too. Happy travels!
Going hiking in Almaty is pretty easy, here's how to do it:
1)   Take bus number 6 from opposite Hotel Kazakhstan, near the cable car in the city
2)   Go to the last stop, it cost 50 Tengge ($0.30) and takes about 40 minutes.
3)   Take the cable car to Chimbulak (2000 tengge/$13)
4)   Hike from there! Return the same way