If you're chasing some off-the-beaten-track awesomeness, then Machtesh Ramon (Ramon Crator) in Mitzpe Ramon is your place. Quite why this place isn't on every backpackers Israeli schedule is beyond me, and I have no doubt that before long this place will be world famous, so get here before the tourists hordes and really enjoy something unique.
Machtesh Ramon or Ramon Crater is the world's largest crater (although it wasn't created by any impact, but due to folds in the earth's tectonic plates, and then through the erosion of weaker minerals). It's over 500m deep, 10 km wide and 40km and it will blow your mind.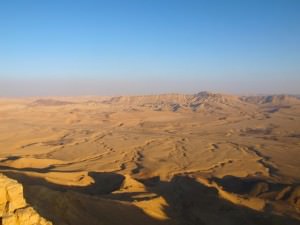 When you arrive, make sure you stay at the GreenBackpackers  hostel in Mitzpe Ramon, it's nothing short of awesome and without doubt the place to stay in Mitzpe Ramon. From there, you're ready to explore the Machtesh over the next couple of days.
How to Get to Mitzpe Ramon:
If you're coming from the north (Jerusalem, Nazareth, Tel Aviv etc), you need to take a bus to Beer Sheva, and then take bus 60 another 80km south to Mitzpe Ramon.
If you're coming from the south, there are direct buses from Eliat throughout the day.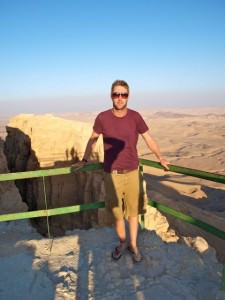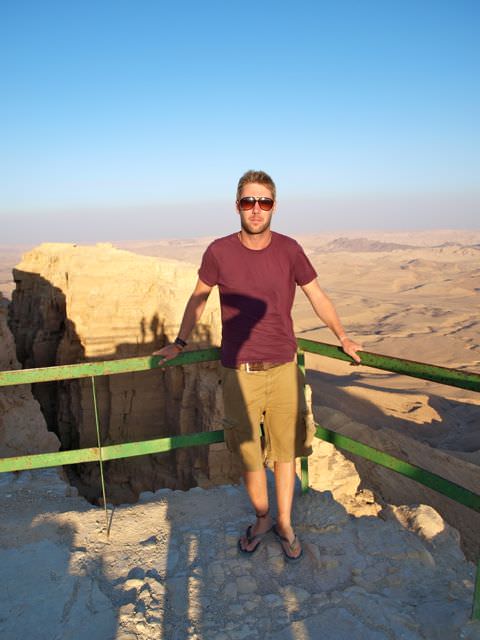 What to Do in Mitzpe Ramon:
1)   Hiking
The number one activity in the Machtesh, and rightly so. There are lots of one day hikes marked throughout the machtesh, the hostel in Mitzpe Ramon can give you a map and explain the merits of each route (as can the visitor centre). The shortest hike is about 2 hours, with the longest taking all day. I hiked around 13km, setting off around 6am to avoid the desert sun, and I got back around 11am. It was one of my best traveling mornings ever, I had the whole place to myself, not another hiker in sight, true traveling again.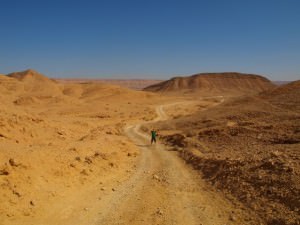 2)   Star Gazing
The Green Backpacks offer a quick star gazing tour in the evenings for about $10. Because Mitzpe Ramin is pretty much in the middle of nowhere there is very, very little light pollution meaning that every night the stars come out in force, perhaps brighter than you've ever seen before. The tour will explain to you about the history of the region, constellations etc, it's really interesting. Out here, you can see the milky way sprawling across the sky, it's the clearest skies I've seen since I was on safari in Africa a few years ago. Breathtaking.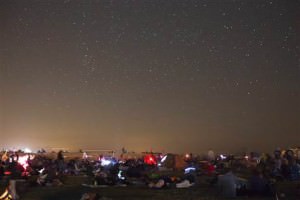 3)   Mountain Biking
Already big with Israeli travelers, mountain biking is coming here with renewed vigour. Because the area is so vast, and the terrain so rough, it's perfect for a little adventure sport. If you do partake in this, remember to start early. You don't want to be cycling in the lunch time heat!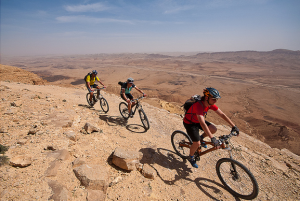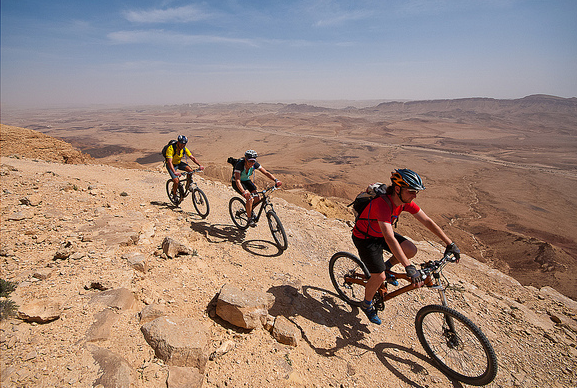 4)   Jeep tours
This is a marvelous way to see more of the Machtesh, whilst also hearing about its history, and formation etc. Don't expect some laid back Sunday drive though, this is serious offroading, and that's half the fun of it. If you go through the Green Backpackers they'll take you  off road, up some crazy hills and back down again then to a hidden cave where you'll get some traditional Bedouin tea. It's a cracking way to spend a late afternoon.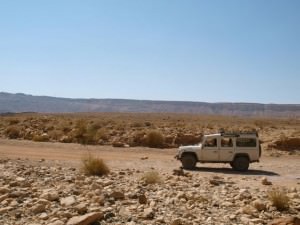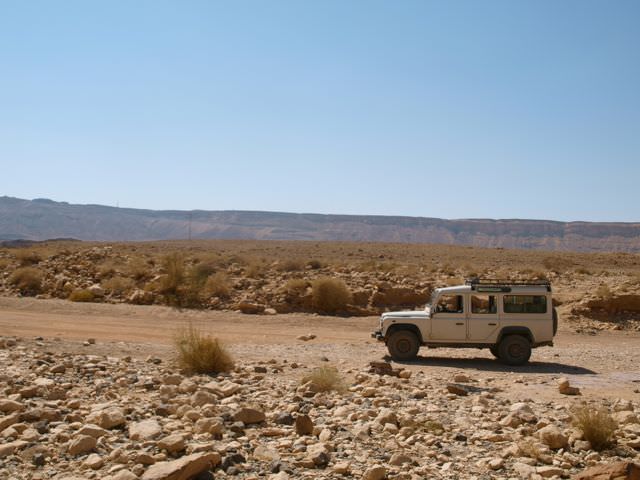 5)   Camping
In Israel you can only camp on designated camp grounds, of which they are more and more in this region, with a huge one in planning. You can expect running water along with Bedouin tents serving teas and coffees, I never got the opportunity to do this unfortunately, but it would be immense.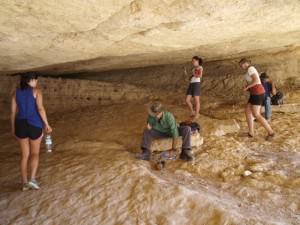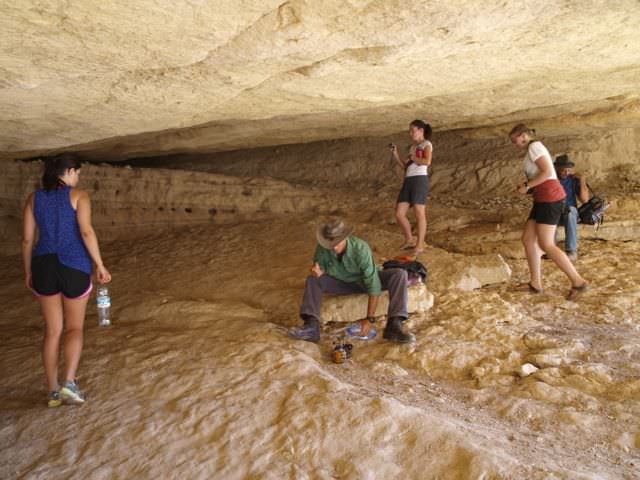 OK guys, so you'll have suceeded in getting off the beaten path in Israel, and that's easily enough to keep you occupied for 2 or 3 days. I didn't know what to expect from Mitzpe Ramon, but either way I was surprised at just how good a time I had. This turned out to be a real highlight of my time in Israel, so make sure you guys squeeze it in too. Happy travels!