The highlight of my trip to Lithuania and one of the most impressive religious sites I've ever come across, the Hill of Crosses, near Siauliai. The site is a centre of religious pilgrimage for the whole country and while naturally it started for religious purposes, it stands now as much for liberty as it doesn for Catholicism.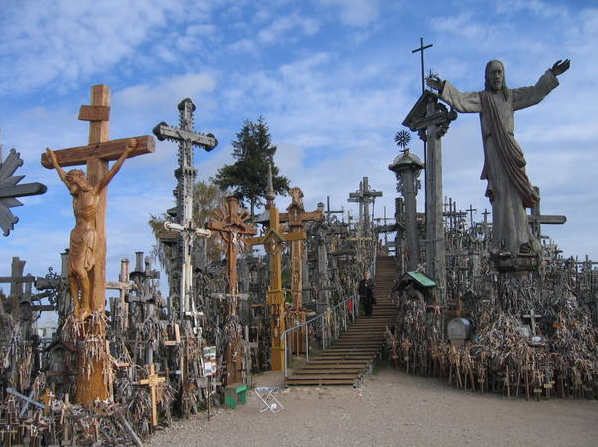 The background behind it is this. Historically people had come here to plant crosses in rembrance of their dead loved ones, especially ones who had died elsewhere and the bodies had never been recovered.
During the Soviet occupation, the Soveits tried to repress both relgion and freedom so they tried, repeatedly, to tear down the crosses. They tried time and time again, until they began bringing bulldozers in. But each time they'd tear a section down, they'd return and even more crosses would be placed than before.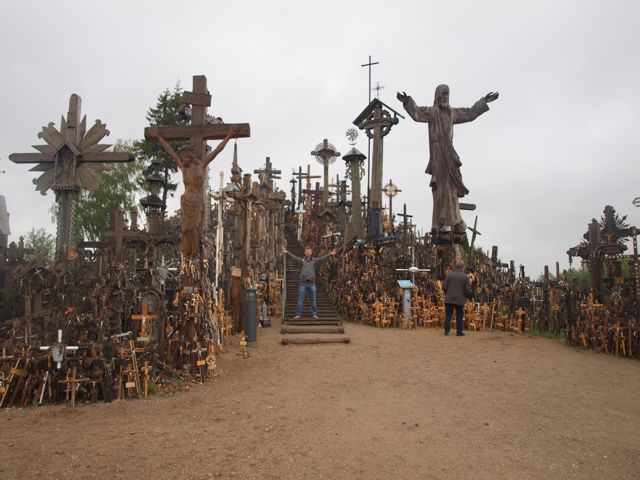 The hill become a point of resistance for the Lithuanians and symbolized their quest for nationalism. People would risk severe punishment but stil they continued to place more and more crosses up to now, where there are over 100, 000.
The Pope paid a visit soon after they were granted their independence and now the site is visited by thousands of people each year, and it's no surprise why, it's not like anything I've ever seen before.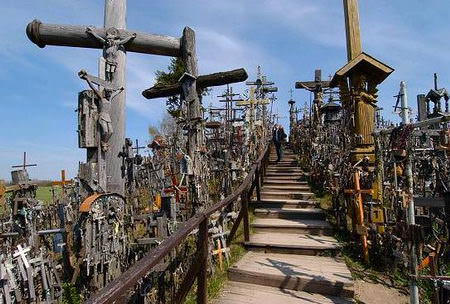 When you're walking around the area, you really get a feeling for the pride and sacrifice the people of Lithuania had to maintain during the dark times with the Nazis and then the Soviet union, and this is a tribute to that. You can day trip it from Vilnius (I did), but whatever you do, if you come to Lithuania, make sure you make it here.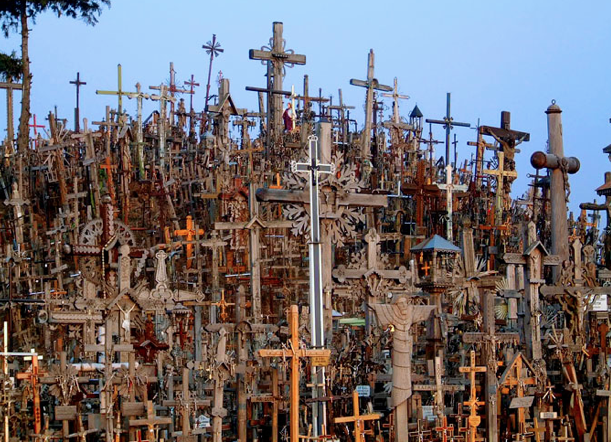 How to get to the Hill of Crosses:
From Vilnius you can take the train (2.5 hours, $13) or the bus (3.5 hours, $17 but much more regular) to Siauliai. From there it's another 12km. So you need to take the bus (form the bus station in Siauliai) heading to Joniskis, get off at the Domantai stop and walk 5 or 10 mins.