Costa Rica is all about the outdoors. It's got so much natural beauty that as soon as you arrive in the country, you're thinking about what outdoorsy stuff can you fill your days with. As you guys know, I was living it up in the ridiculously cheap yet super luxurious  Blue River Resort and Hot Springs, and now it was time to try out some of their activities.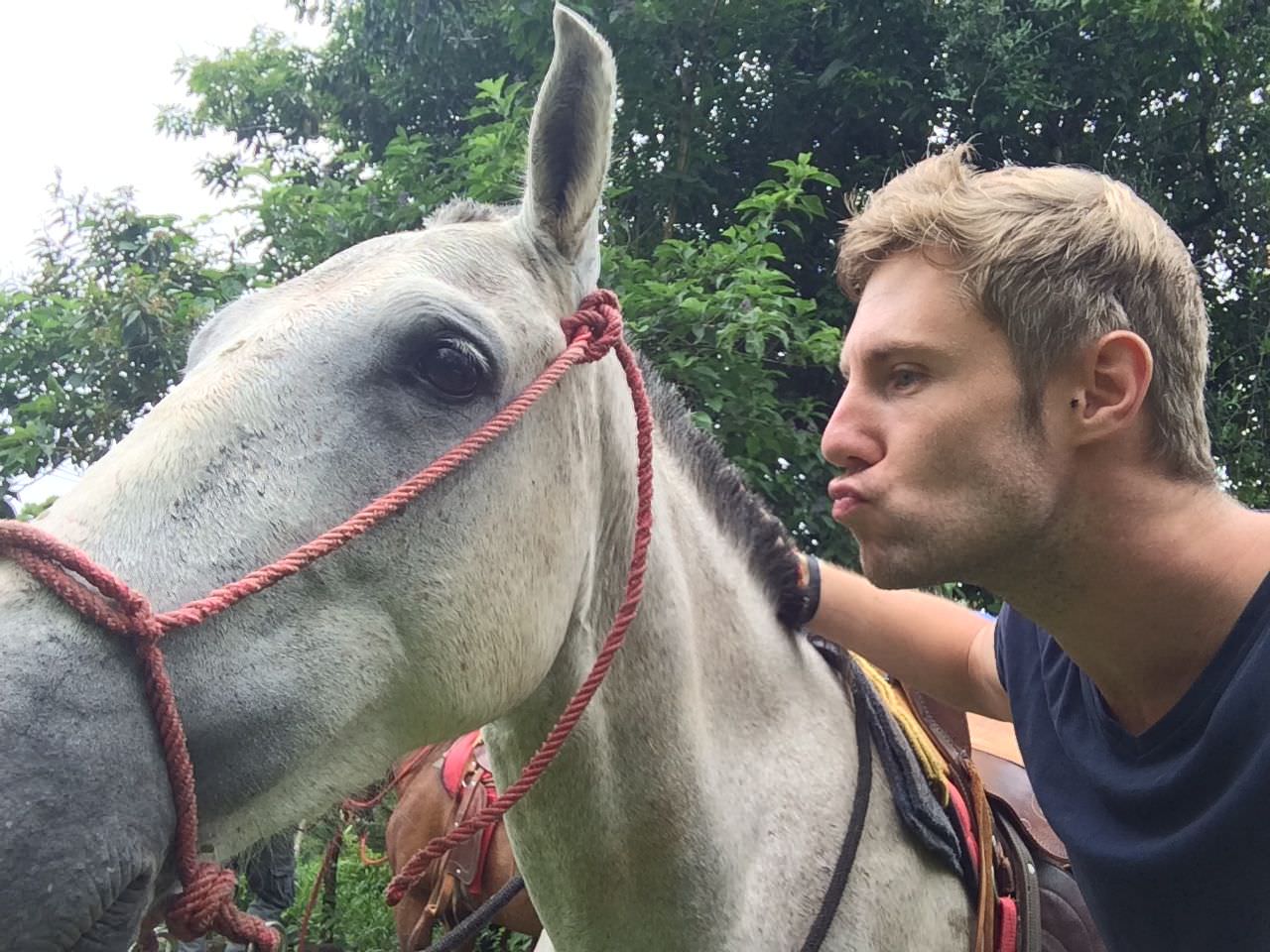 I had heard from some other guests that the resort kept some beautiful horses and it's possible to ride them, with a guide, deep in the dense jungle, around some waterfalls and even pick up a bit of speed on the way home all for about $35 for the day trip. Sounded perfect, I was in.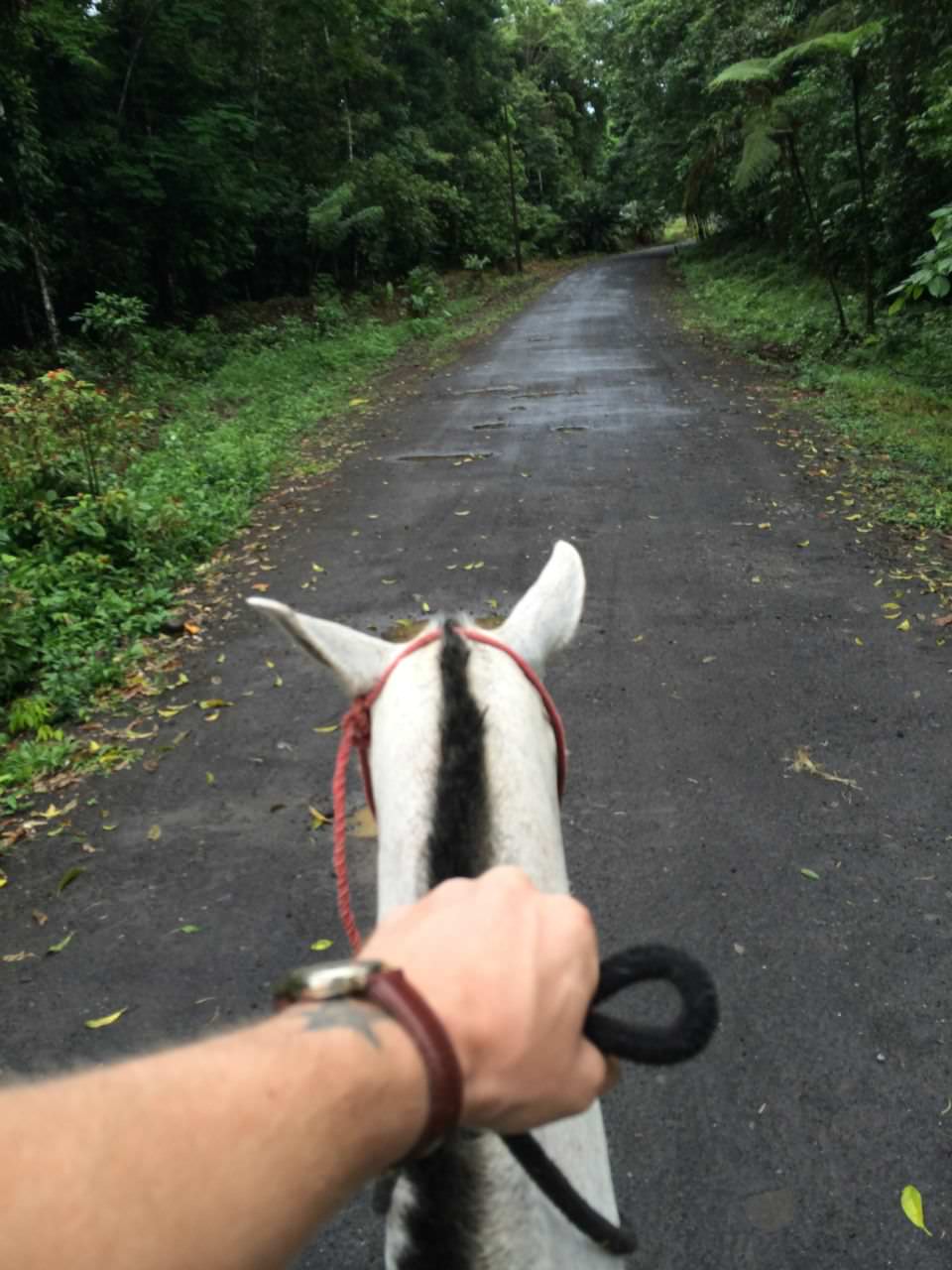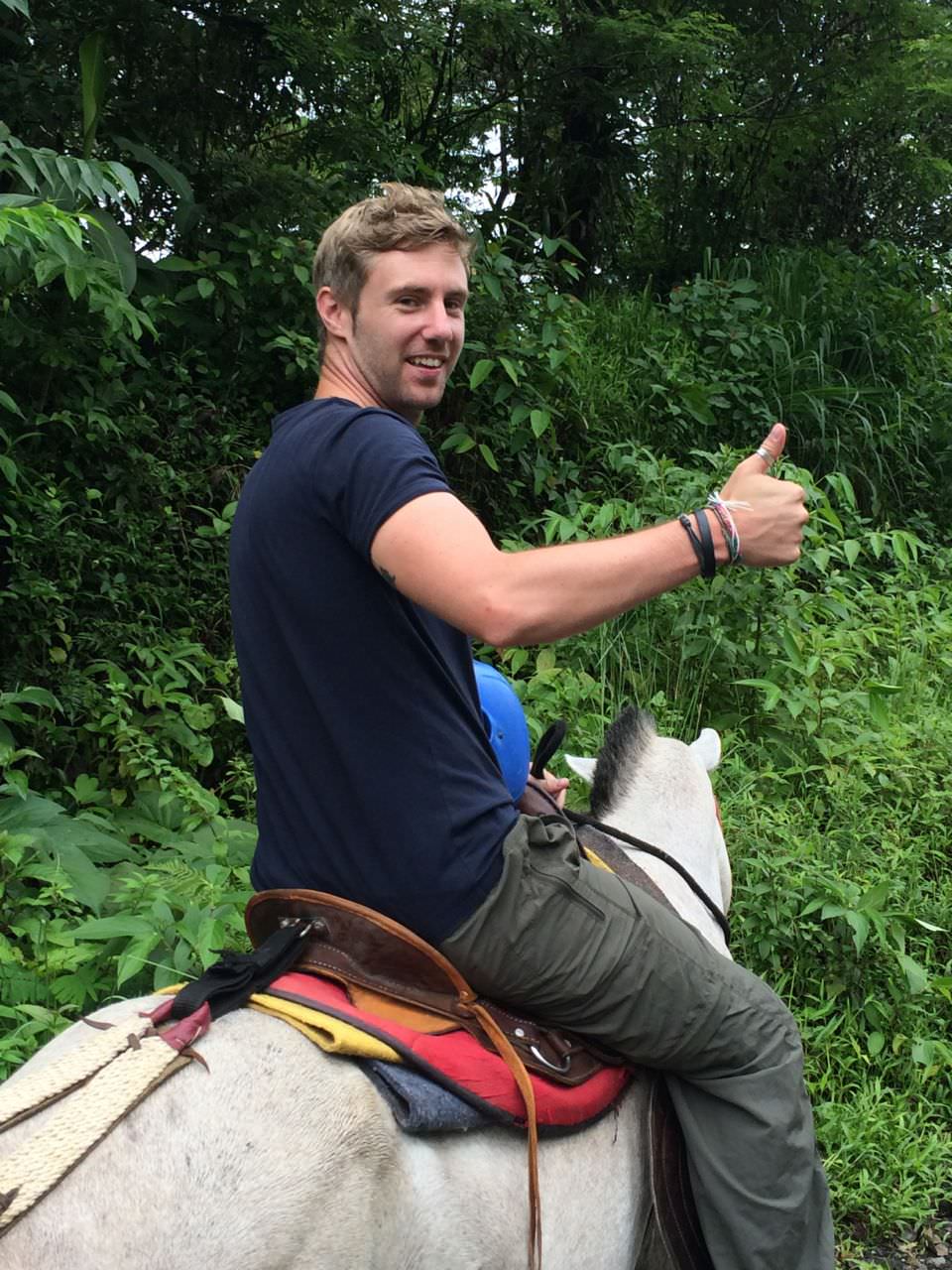 I went to find the guide and he brought me to the horses, they were so cute. At this point I should add I am no horse riding expert, in fact I've only ever done it twice before and each time my ass was feeling the burn for days after, I was expecting exactly the same treatment here, allbeit with more beautiful surroundings.
The guide introduced me to my horse, told me her back story, taught me how to mount and dismount safely for both of us, and how to turn corners, speed up, slow down – all seemed pretty simple, and off we went.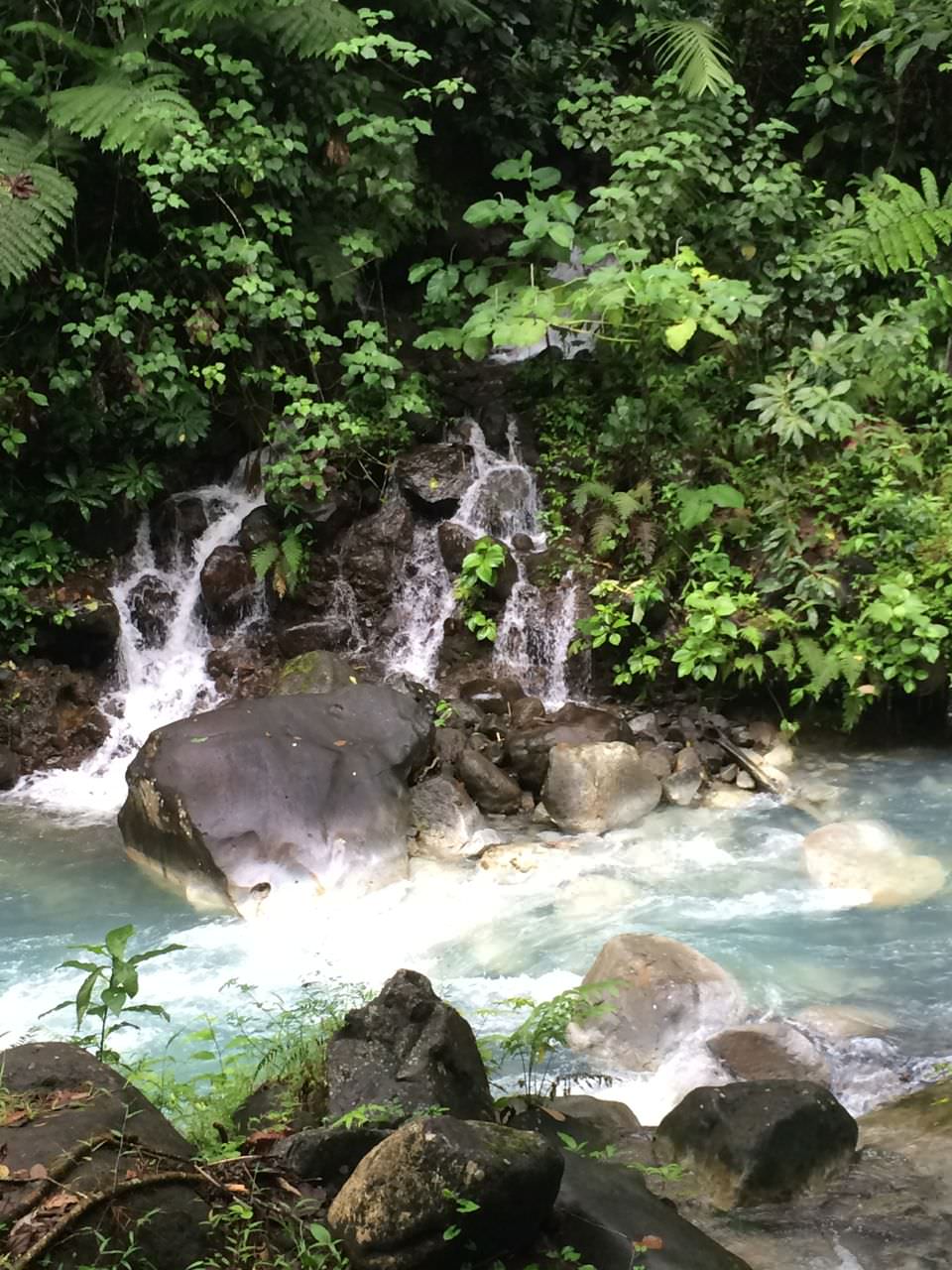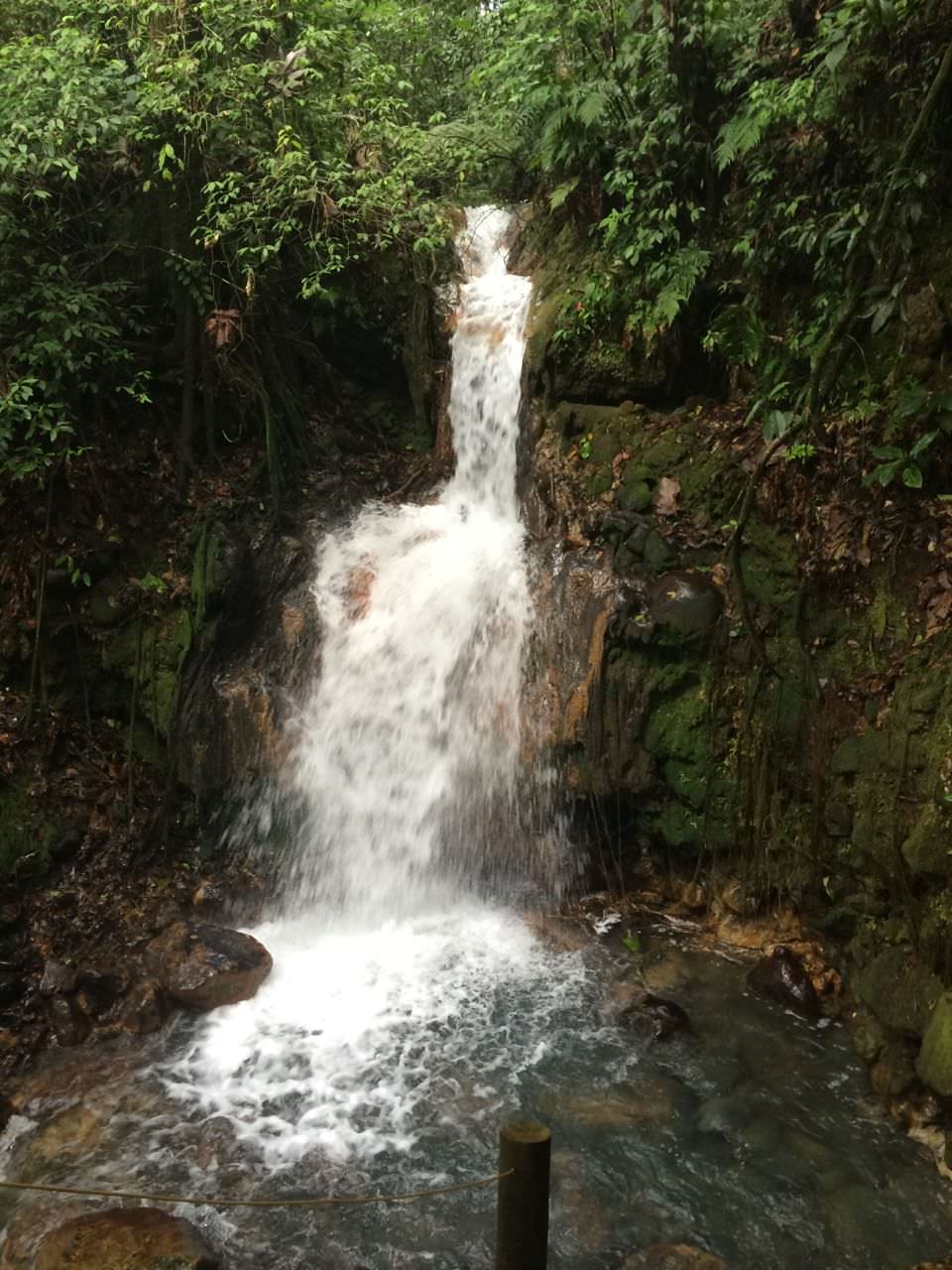 For those of you who have never ridden horses before, it's a pretty magical experience. Us humans sometimes get a bit cocky about our place in the grand scheme of things, me included, and it's experiences like riding horses that quickly put us back in our place. They are just one huge chunk of primed muscle, built for speed and harsh terrains – really, when you ride a horse you truly appreciate how impressive these creatures are, I was loving it.
We rid for almost two hours until we reached the most amazing waterfalls – Costa Rica seems to be jam packed full of these things, so although I'm staring at it, extolling it's beauty, the guide looks as blase as possible. I went for a quick dip, bloody freezing mountain water but still a nice shock to the system.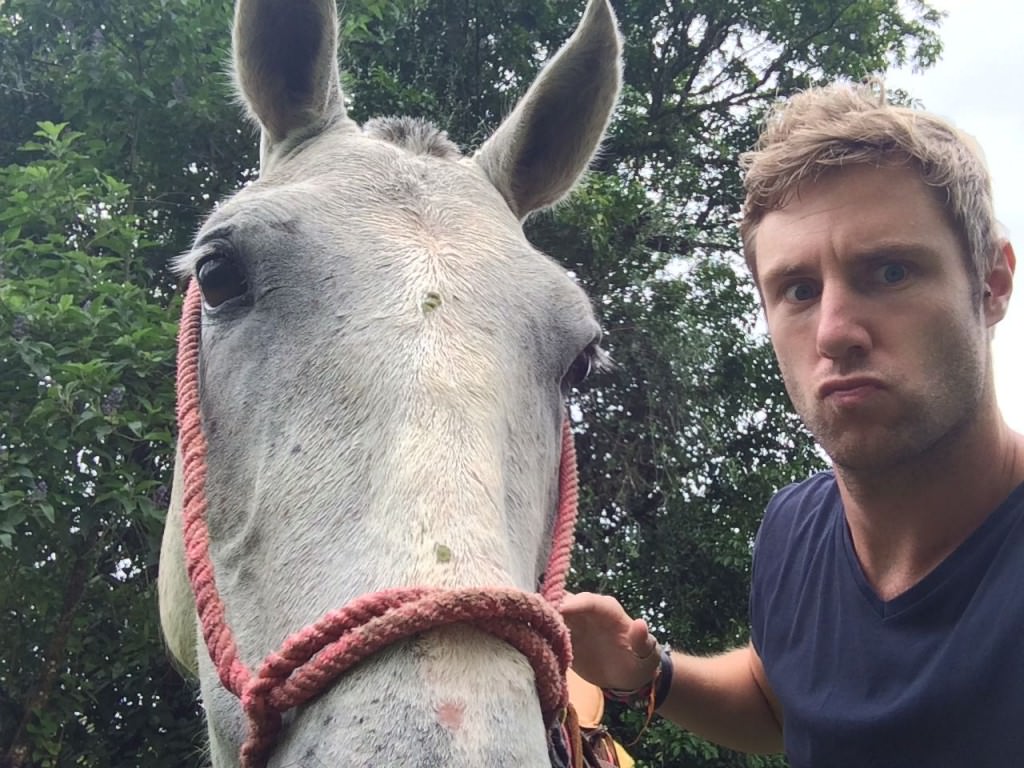 I hopped back on my horse and we got a gallop going, wow these things move fast when they want. It's actually pretty scary getting a full spring on with a horse to be honest, but a pretty sweet adreniline thrill none the less. Going back to the  Blue River Resort and Hot Springs was much faster now I was more confident on the horse. All in all the day lasted four hours or so, and i thoroughly enjoyed it, now time to jump in the hot springs and nurse this sore ass again. Happy travels.