So I was loving my four day stay in the Blue River Resort and Hot Springs, I spent all day yesterday riding horses through the jungle followed by a nice hour or two in the four natural hot spring pools they have on their grounds.
This morning I was ready for another change of pace though – although I'm not sure I knew just how fast it would actually be. Tubing on the white water rivers at the Blue River Resort -madness.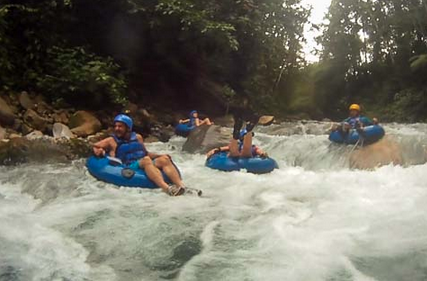 This is $45 of high adreniline activity, seriously. Not for the faint hearted. The rapids are grade threes but the water is fast and there are a lot of rocks. I was battered, bruised and even a little bloody after the experience but had so, so, so much fun – it's the craziest rafting type experience I've ever done I think.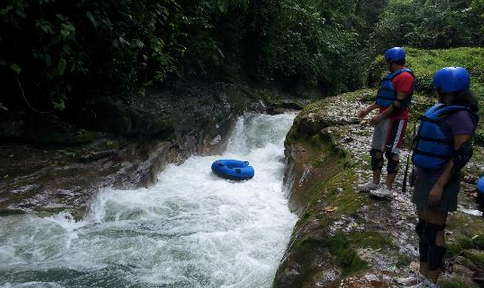 As with everything about the Blue River Resort, the scenery is gorgeous but believe me when I tell you that you don't have time to take it in. You're more focused on not flipping the tube, which I did about eight times, although to be honest that's half the fun. The tour starts with a fifteen minute drive to the mouth of the river, you're given your inner tube and then you start by literally jumping into the river. Thrown in at the deep end has never been truer. Instantly you know you're in for one awesome ride.
The first half of the experience is more gentle so if you're a little scared, jump in for the first half – there's a pit stop half the way down where you can retire your tubing colours before the intense journey continues.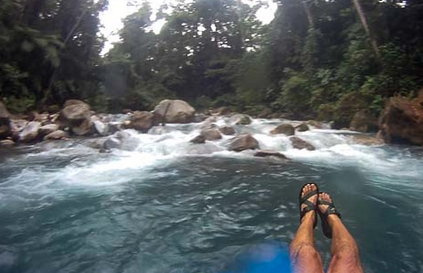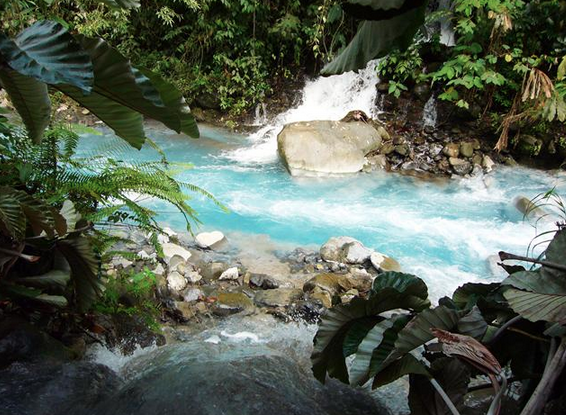 You half to wear closed shoes, elbow bads, knee pads and of course helmets – and all for good reason. The inner tube bounces off rocks and send you in another direction, your body doesnt bounce so well, I can vouch for that so keep your form in the tube correct. All jokes aside though, this was an epic adventure. We started with five people, but at the half way point two of our older particpants ducked out, leaving me and two youngesters. We were smiling and screaming for the rest of the way down. I can't tell you just how much fun this was, not for the faint-hearted, but an absolute must do for any adreniline junkie. Loved it.