You know it's tough when you arrive in a new city and you don't know where to stay. Maybe you booked a place on hostelworld or hostelbookers, and then you just pray that it's in a good location, that's it's clean, that it's convenient. I've given up on randomly hoping, I make sure I know I'm staying in the best places now. And I did just that when I came to Edinburgh for a few days, where I crashed at the very sexy Smart City Hostel.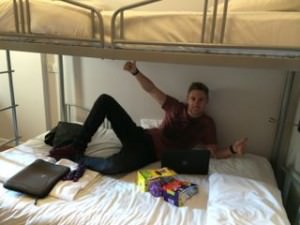 I had taken the train from London to Edinburgh, and I with my girlfriend with me, one of the first things I wanted to make sure the location was spot on. The Smart City Hostel is about a 10 minute walk from the train station, just off the Royal Mile, Edinburgh's most famous street. To get there you literally have to meander down the gorgeous Royal Mile then take a quick right and you're there. Perfect.
The hostel itself is super friendly, from the great staff at check-in to the people serving brekky in the morning. The entire vibe just screams 'friendly hostel', and I can't get enough of that vibe.
One of the best things about Smart City Hostel, and why I probably prefer hostels to hotels, is how they can recommend all the fun things to do in the city. Regardless of how long, or short, of a time you have in their city, then can sort out an itinerary for you in a heartbeat. They know there stuff, they know what not to waste your time and money on and conversely they can tell you exactly what not to miss.
I had just 2 days, and in no time at all I had the perfect schedule set up (more about that in the next post).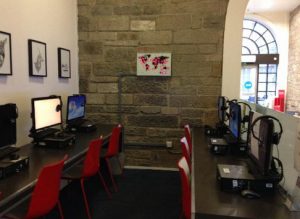 Another huge plus for the Smart City Hostel in Edinburgh is the impressive breakfast spread they offer. Not only do you get the full Scottish breakfast experience, you also get haggis on the side. I was assuming I'd have to hunt down a restaurant and fork out some hefty cash to experience Haggis (sheep heart, liver and lungs wrapped in the sheep's stomach, yum) but it isn't necessary staying here, you can fill your boots. NOTE: It's not as bad as it sounds.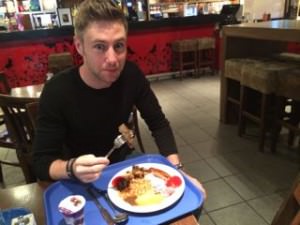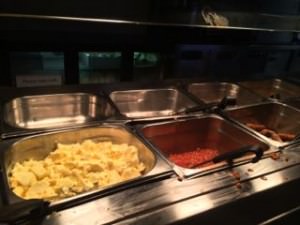 Anyway, my 2 nights here disappeared in a heartbeat. I was genuinely sad to leave Edinburgh, but thanks to the Smart City Hostel I know that I did as much as humanly possible in my time in this awesome city. I'll be back guys!