How I Use the Law of Attraction to Travel Abroad?
"When people start focusing on what they want, what they don't want falls away, and what they want expands, and the other part disappears." – Jack Canfield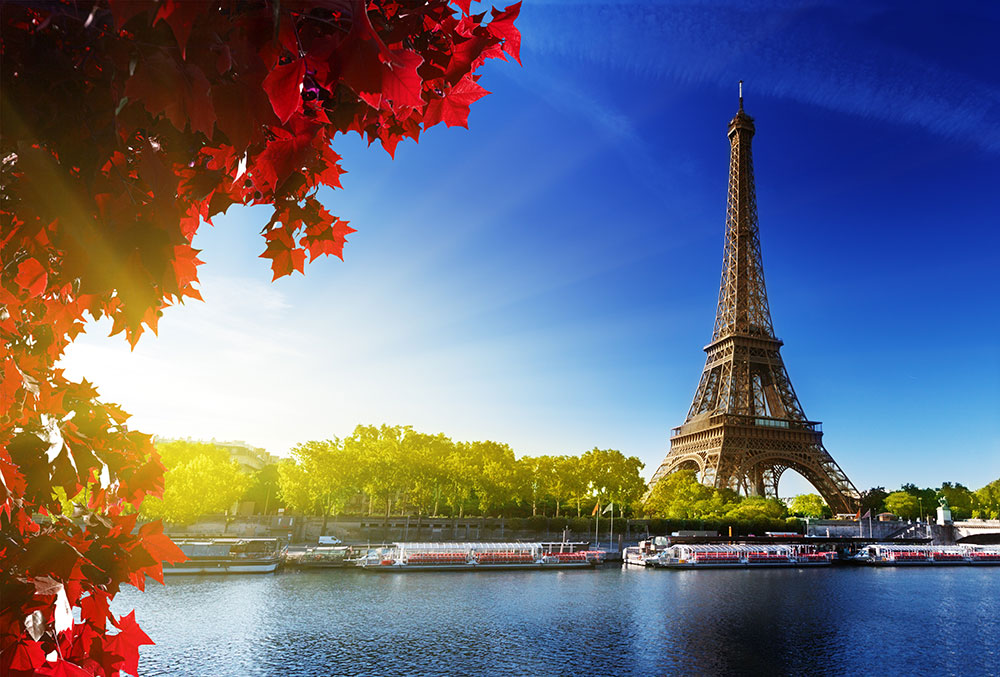 That sort of sums up the law of attraction!
And believe me! It is neither hocus-pocus nor gibberish. Nor a dialogue from a futuristic movie!
Things happened naturally in my life. They just appeared easily and effortlessly. All I did was to decide what I focused on.
Now we are getting deeper into heavy philosophical stuff. Let me try to make it simple and clear.
I opted to focus on beliefs that upheld my dreams – "I am going to have a great time". Instead of demoralizing and undermining ones – "This trip will be a disaster".
Pessimistic emotions are not that easy to get rid of! They resurface time and again with vengeance.
However, I taught myself how to view these dispassionately and shift the focus to things that bring me happiness, peace of mind, and fulfillment.
After understanding the basics of the law of attraction, I am able to grasp the meaning of the word 'Pronoia'.
Pronoia is a state of mind that is the opposite of paranoia. A person experiencing pronoia believes that the Universe is conspiring in your favor. Offering you everything you wish for exactly when you need them.
I dream of…
In my early days, I used to dream about traveling far and wide, to strange places and unfamiliar cultures. To settle down in exotic, alien lands…
I kept mulling over this obsession for months and years.
I was merely following the dictates of my heart. I could realize the huge gulf spread out between my desire and reality.
"Those who flow as life flows know they need no other force." – Lao Tzu
I played devil's advocate with myself. I argued that traveling is hard and the lifestyle I dreamt about is only for those who are barmy and off the rocker.
Maybe I was right. But what happened was I made a small shift in my attitude and the butterfly effect that ensued transformed my life completely and brought me to where I am now.
When we expect the worst, we are actually focusing on the worst-case scenarios and sooner or later they do happen. Instead, if our focus is on what we want to happen, most often they do come true.
That was how I ended up living in Europe, doing what I love, living my dreams.
I chose from the opportunities presented to me.
My focus shifted to
Educating self

Finding happiness in everyday happenings

Rebuilding and repairing self

Improving relationships

Be present in the moment
A bit deeper…
Not to be stressed out by the problems, challenges, dread, and panic is not that hard to achieve. All we need to do is focus on the small joys of life, instead of getting drowned in the negativity.
You need to climb the ladder to succeed in life, not bear it, or be borne by it.
There is no escaping the pain and suffering. Those are integral parts of human life. It is okay to feel unhappy and miserable at times.
It is important that we identify the behavioral patterns and work on them. Because the image of self you show the world outside depends on who you really are at the bottommost level.
This is what your mind is focusing and whether you want it or not, you will end up drawing in more of the same.
Einstein once said that insanity is doing the same thing over and over and expecting a different result.
There is nothing new in this, it is just plain psychology.
Thoughts = Actions
Allow me to explain this with an example. I had this friend who used to make adverse and damaging comments about others.
He never had anything nice to say about a mutual friend, Peter. Going on and on about how Peter was an immoral and unhealthy influence.
Once in a gathering of friends, he came distracted with his personal worries. He shook hands and spoke to everyone except Peter.
True, it was not deliberate or intentional. He was merely acting without thought or paying attention.
However, the damage had been done.
The sad part was it was permanent and unalterable. No amends can reverse the impact.
Tweak your thoughts to transform your life
This works not just because the invisible force of the Universe would draw in your desires towards reality.
This works because your subconscious would figure out a way to make your dreams come true. Because your thoughts have a direct impact on your actions.
As they say, the only constant in life is change. Change it for the better rather than for the worse.
This simple awareness helped me turn my life around completely!
Have you ever considered this idea?
"When your emotions are steeped in trepidations, uncertainties, and misapprehensions, you might end up doing nothing".
Now, let us shift our focus back to travel.
Initially, when I considered travel, I encountered huge mental blocks that seemed like enormous boulders.
I am able to laugh at it today, but I was a bundle of nerves back then.
As I moved ahead in life, I healed myself with the daily practice of meditation and yoga. My attempt at living in the moment helped too.
And turning vegan helped a lot as well.
Now, when I look back, I can see the paradigm shift in my life happened in such a short interval. As my thinking changed for the better, I could sense the amazing improvement it made in my life. My life just became easier and simpler.
"Be thankful for what you have; you'll end up having more. If you concentrate on what you don't have, you will never, ever have enough." – Oprah Winfrey
This leads me to the universal truth.
The more thankful you are, the more you have to be thankful for!
What a sublime thought!
In my mind, negativity has lost its spot. The pursuit of fleeting indulgences has given way to enduring fulfillment based on ingenuity and inspiration.
And the learning never stops.
I am forever the student trying to grasp the nuances of life. As I move forward in my life, I learn and teach this exquisite art of living.
Remember, never travel without travel insurance! And never overpay for travel insurance!
I use SafetyWing at $9 a week, and it's amazing. Also, it has great digital nomad insurance for people who are constantly travelling too! You can read my review here, and you can sign-up here
Also, if you want to start a blog...I CAN HELP YOU!
Also, if you want to start a blog, and start to change your life, I'd love to help you! Email me on johnny@onestep4ward.com. In the meantime, check out my super easy blog post on how to start a travel blog in under 30 minutes, here! And if you just want to get cracking, use BlueHost at a discount, through me.
Also, (if you're like me, and awful with tech-stuff) email me and my team can get a blog up and running for you, designed and everything, for $300 - email johnny@onestep4ward.com to get started.
How about $55 free AirBnB credit?
Oh, one last thing! If you've never used AirBnB before, here's a $50 voucher for you! Enjoy!