Sorry about this article gentlemen, it could cause a few very comfortable days getting dragged around Bangkok by your enthusiastic better halves (queue sexist furore).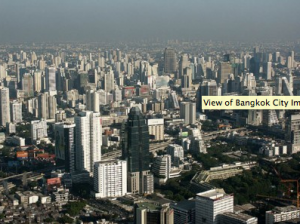 Bangkok is a huge international city, but it's still much cheaper than our home countries so people often try to take advantage of that and get some serious shopping done. Rather than getting dragged from one indian tailor to another by a taxi driver on commission, take my advice and hit up these 5 shopping hotspots:
Chatuchak (weekend)Market:
JJ market is the biggest market in Thailand, with over 5000 stalls and more than 200, 000 visitors on Saturdays and Sundays. You can pick up pretty much anything from JJ market from dubious football shirts to local handicrafts. I'd aim to get here before midday, when the real tourist rush kicks in. This place gets hot, crowded and manic –  you won't wanna be there then!
Also, if you get a little too excited and buy too much they have various on-site ways of getting your stuff all the way back home, whether it's a  freight forwarding company or simple Thai post – they have you covered!
How to get to Chatuchak Market:
A)   Take the BTS (skytrain) to Mo Chit station and walk 5 minutes.
B)   take the MRT (subway) to Kamphaengphet station or  Suan Chatuchak (Chatuchak Park).
C)   A taxi from the city centre would be about $5. From Khao San, it will cost around $8.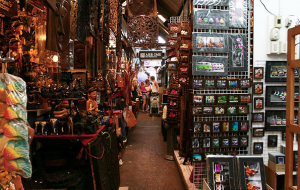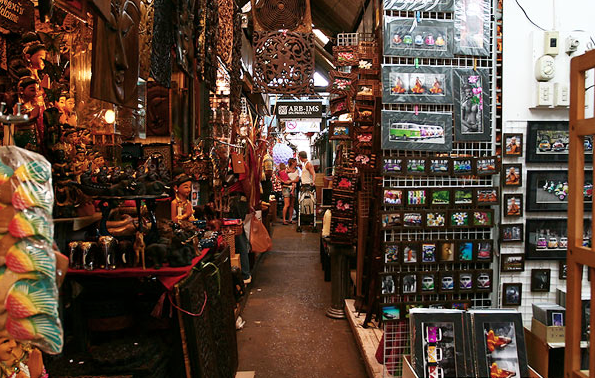 MBK:
The oldest and most famous mall in Thailand and a bit of an icon in Bangkok. MBK attracts more than 100, 000 people every day to it's 8 floors of consumer heaven! If you're after iphones (new or second hand), cheap clothes or just to catch a movie then MBK is a great choice. Also, it's still Thailand so if you have a soft spot for counterfeit goods, MBK is a good bet.
How to get to MBK:
Take the BTS to National Stadium, it's right there.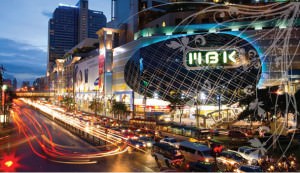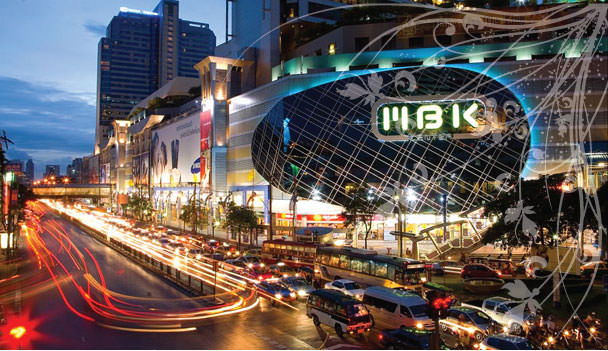 Panthip Plaza:        
A computer geek's Disney world, Panthip takes care of all your technological needs. Counterfeit software is the reason for it's fame and notoriety, with software like the $200 Rosetta stones going for $5, or Final Cut Pro for $3. DVD box sets and games are in abundance too.
Also, if you're after a new charger, battery, lens etc for any of your flashpacker gear, this is your one stop shop for that.
How to get to Panthip Plaza:
Take the BTS to Siam, from there it's a 10 minute walk.
I've written about the pitfalls of Khao San road before there's one thing I'd never dispute, and that's the sheer convenience of it.
For a backpacker, this is perfection. New rucksacks, flip flops, flags, bracelets, tattoos – whatever you can think of, Khao San has you covered. You could arrive in Bangkok with an empty backpack, and within one hour and $200 you'd be stocked for your entire trip! So love it or hate it, Khao San serves a purpose and it's here to stay.
How to get to Khao San Road:
No trains go there, local buses are tough to negotiate with no Thai. Taxi is your strongest option my friends. From downtown Bangkok, expect to pay $3-$5.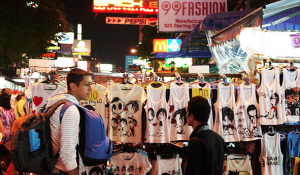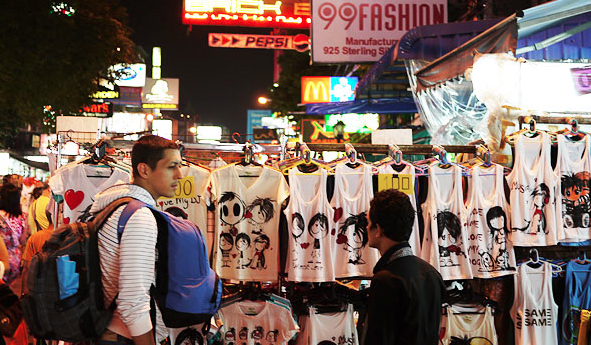 Sukhumvit Night Market:
Bangkok's main street, which runs right through the city centre, is busy at the best of times – but try walking down it at night time. The streets are lined with vendors, selling everything from fake footy shirts to cuddly toys, probably even at the same stall. You can easily burn a few hours wandering down this eclectic mix.
If you're not staying on Khao San road, then this market is most likely right on your doorstep. With so many street stalls selling cheap Thai food and local beer, you can really make a night of it.
How to get to Sukhumvit:
It's right bang in the city centre, the market kicks off around Nana BTS so take the skytrain to there.