I'm currently writing this on a train from Beijing to Ulaan Baator, Mongolia on the first leg of the Trans Siberian Express. I'm in a 4 bed carriage with 2 guys that are fast becoming close friends of mine,   I didn't even know these dudes 4 months ago, they had no plans to go to Mongolia, Russia or Kazakhstan – yet here we are, and I'm loving it.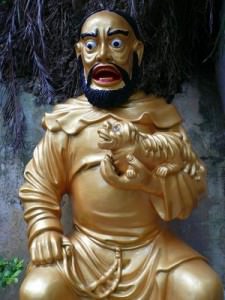 I had planned to do this journey about 6 months ago and although I was happy to go alone, as Alexander Supertramp put it "True happiness is only known when shared" so to share the journey is a blessing indeed. Should I consider myself fortunate to have bumped into these guys in Korea 4 months ago? Perhaps. Am I lucky that they were in a position to join me on my epic journey? Maybe. But look at it from a very different angle.
Grasping opportunities when they appear is something I highly advocate, you should never miss your chance. However, creating opportunities is an even more fruitful endeavor. One that is much more difficult to do.
A huge portion of creating opportunities comes down to dampening fears – fears of rejection, fears that your idea isn't worthwhile, fears that you'll be ostracized.  Forget that. That mindset will never bring us to where we wanna be, we need to ask, ask and ask again. The worst someone can say is no, but what if they say yes? And then yes again, and the next person says yes? Suddenly we may find ourselves exactly where we wanted, where we dreamed of being. Is that a risk worth taking? Damn sure it is, so take the risk and see what happens. If you want something, ask for it. If you want someone to do something, ask them. Be kind, be considerate but be open and direct too.
So when I was in Korea, and I met these two guys, within 5 days I had asked them to join me on my adventure across Asia and into Europe. One had a job so he couldn't, the other had plans in Vietnam but before I knew it, they both had thought about it, realised this was a once in a lifetime chance and here we all are, with potential lifelong friendships, living our dreams, with only the open road in front of us. Now imagine what we'd all be doing had I never asked…