Rwanda's effort to improve her tourism industry and make it the best in the region seem to be just accelerating as the country is continuously coming up with new innovations in her dollar-attracting sector to reward travelers with memorable Rwanda safari experiences. In addition to her already magnificent tourist attractions that have been compelling many to visit the country including the breathtaking mountain gorilla tracking, chimpanzee tracking, game viewing, forest and nature walks among others, the land of a thousand hills is now unveiling some brand new adventure tourism activities that are the first of the kind in the region. The new packages you should not miss out on your Rwanda safaris include high-flying Para motoring, mountain biking and cycling to give thrill-seeking travellers unforgettable joy.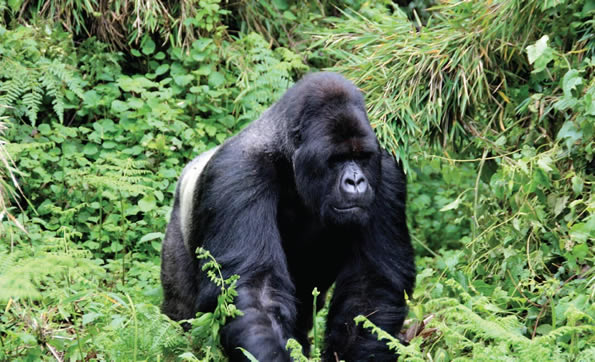 Breaking down the new activities
Paramotoring
Paramotoring is a form of paragliding where the user wears a motor on their back which provides enough thrust to fly through the air using an adapted paraglide or a paramotor wing. In implementing the extended paramotoring adventure, the RDB, together with the Rwanda Flying Club and Rwanda Civil Aviation Authority are aiming to give an offer to those seeking to explore the natural beauty of Rwanda's stunning landscapes in a new exhilarating way.  The authorities are working tirelessly to expand the brand new adventure tourism experience over the next few months to enable visitor enjoy paramotoring in the historic and cultural town of Huye, the picturesque lakeside towns of Rubavu and Karongi and at one of the best-preserved mountain rainforests in Africa, Nyungwe National Park.
Travellers seeking memorable, adventurous and sustainable travel experiences in Africa can be recommended to consider Rwanda because they are one of the best today after introducing this new adventure package. The paramotoring experience is really very thrilling and the cycling trails are some of the most impressive in the region. Visitors will now be able to experience the vibrancy, safety and beauty of Rwanda at their own pace while discovering why the land of a thousand hills is the new cycling Mecca of Africa.
Cycling/ Mountain biking
The diverse cycling trails also cater for all levels of cycling including beginners and professional cyclists and the famous Congo-Nile-Trail, bordering Lake Kivu, which now attracts more than 5,000 tourists every year.
There is now a total of 11 different mountain biking trails across Rwanda with a combined distance of 760 kilometers offering cyclists the chance to explore an undiscovered side of Rwanda.
Visit Rwanda has ensured that the different trails are well maintained, designed and clearly marked and signposted to guide cyclists along the picturesque scenery. Along the trails, there are special guides and bicycle mechanics to make the experience as seamless as possible for cyclists.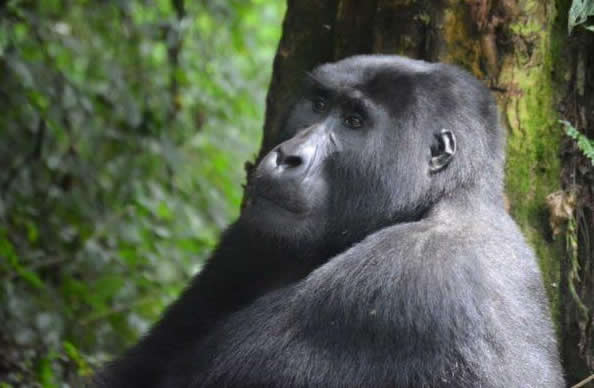 Other Activities in Rwanda
Away from the newly introduced tourist adventurous activities on your Rwanda safari menu, the country already a number of thrilling tourist attractions which include the following;
Gorilla tracking
Rwanda has got these rare gentle giants that make many travellers crave to see them within her volcanoes national park. Rwanda's mountain gorilla tracking requires you to secure a gorilla permit, which is currently sold at $1500. You will get a chance to encounter this most rare primate specie with a population of less than 1000 in the whole world.
Chimpanzee tracking
Some travellers who may be put off the gorilla tracking experience due to the high cost of the permit, all may not be lost. Chimpanzee tracking in Nyungwe Forest National park is always a second resort after gorilla tracking. In terms of chimps don't compare with gorillas because they are so numerous and encountering them in the jungle will give you such an awesome feeling.
Volcano hiking
Hiking the summits of Rwanda's dormant volcanoes of Bisoke, Sabyinyo, Gahinga, Muhabura and Karisimbi is another thrilling Rwanda safari experience. Some volcanoes have magnificent stunning features at their peaks for example a crater lake at the top of Mount Bisoke.
Game drives and game viewing
Rwanda's savannah belt of Akagera national park has got you plenty of game to see while on your Rwanda wildlife safari including lion, elephant, rhino, zebras, impala, topi, hippos, crocodile and many others.
The list of what you can do and see while on your Rwanda safari is really endless. Other thrilling activities on the list include forest and nature walks, canopy walks in Nyungwe forest, boat cruises, cultural tours, community visits, historical tours including visiting the genocide memorials, Kigali city tour, biking along the Nile trail and cycling.