Firstly, for the record the Philippines may well be the best country in the world to travel in. Having been to 194 of the 197 countries on the planet, it most certainly is in the top 10 at the very least. Super gorgeous, amazing people, easy to get around, paradise at every corner, really great value, English speaking for the most part. It's travel perfection.
Pin me!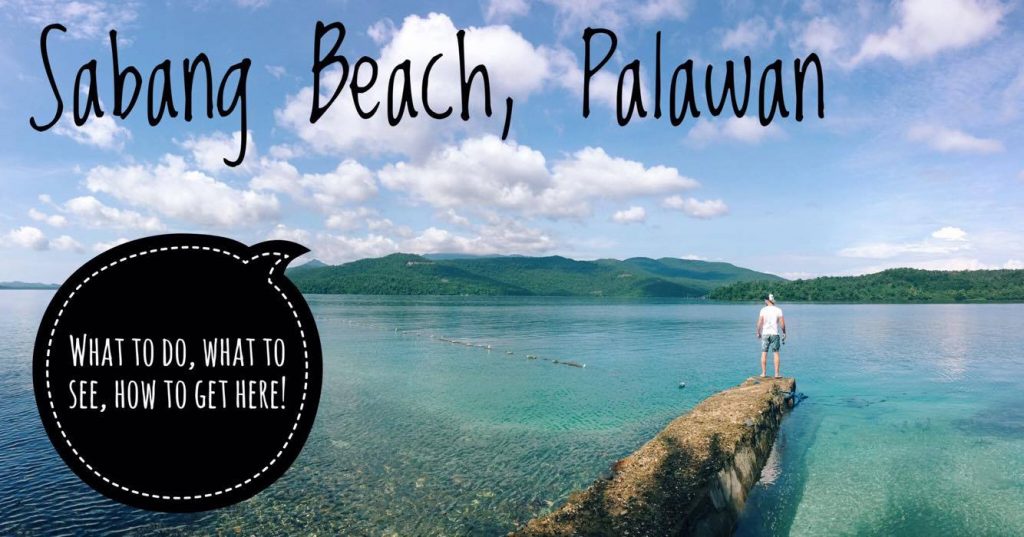 So now then. Palawan, the Philippines biggest draw. The question seems to always be El Nido or Coron when chatting about Palawan, but hardly anyone ever talks about Sabang beach in Palawan, and what a mistake the travel world seems to be making with this one!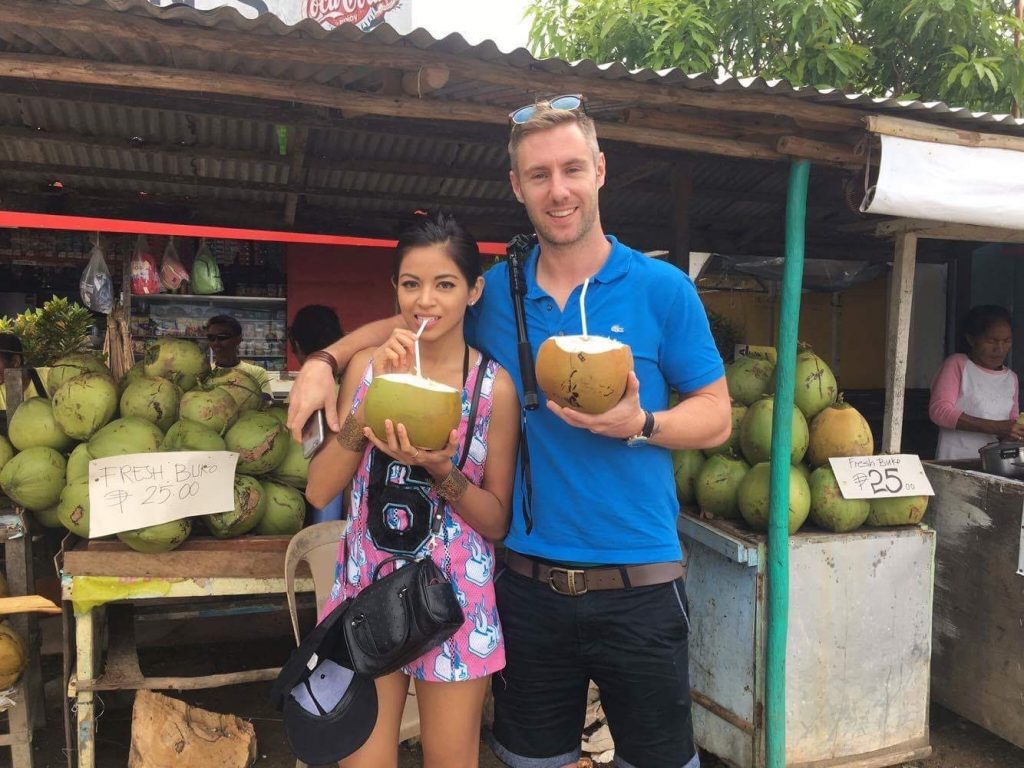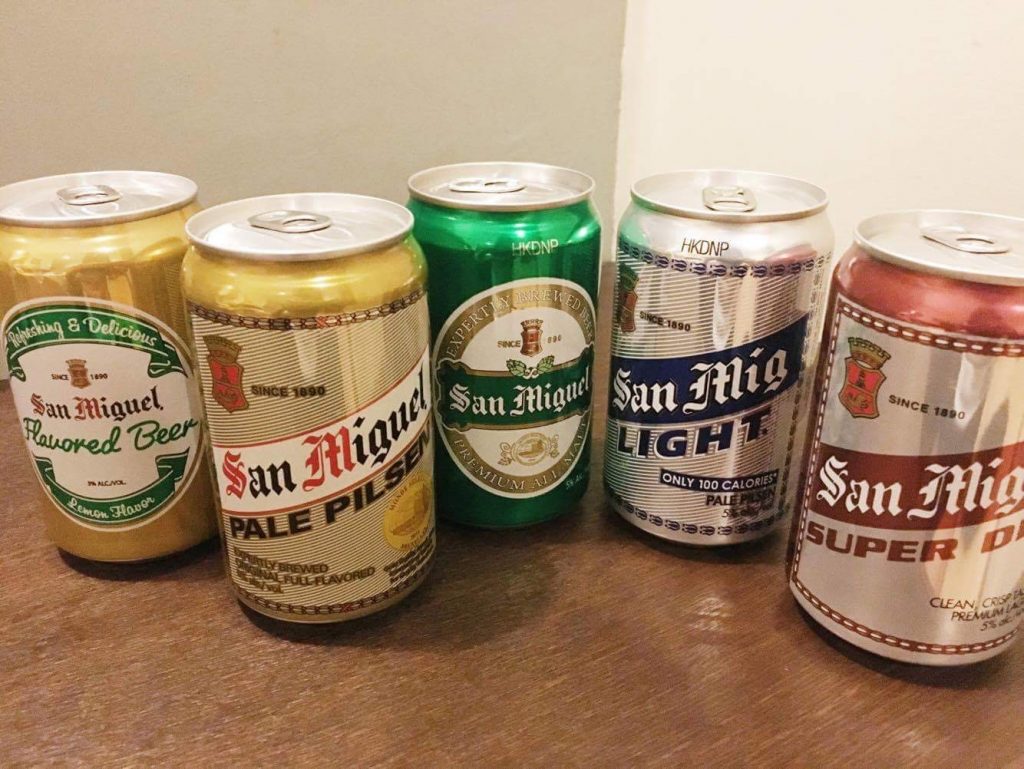 I was burned out from online business and hardcore travel and wanted to finally visit Palawan, but I only had 4 days to spare from Bangkok, so I booked super last minute return flights from Bangkok to Puerta Princessa in Palawan.
THINGS TO DO IN SABANG BEACH
Sabang Underground River; The Puerto Princesa Subterranean River National Park
The reason why Sabang Beach is famous, it's home to one of the 7 natural wonders of the world. From Sabang's pier you take a cute local boat through the jade-green waters and karst landscapes around the bay for 30 minutes or so until you reach the impressive stalactite and stalagmite formations inside the Puerto Princesa Underground River. A storm was coming as we approached and it was such a dramatic landscape, I actually love storms so this was even more gorgeous than pure blue skies!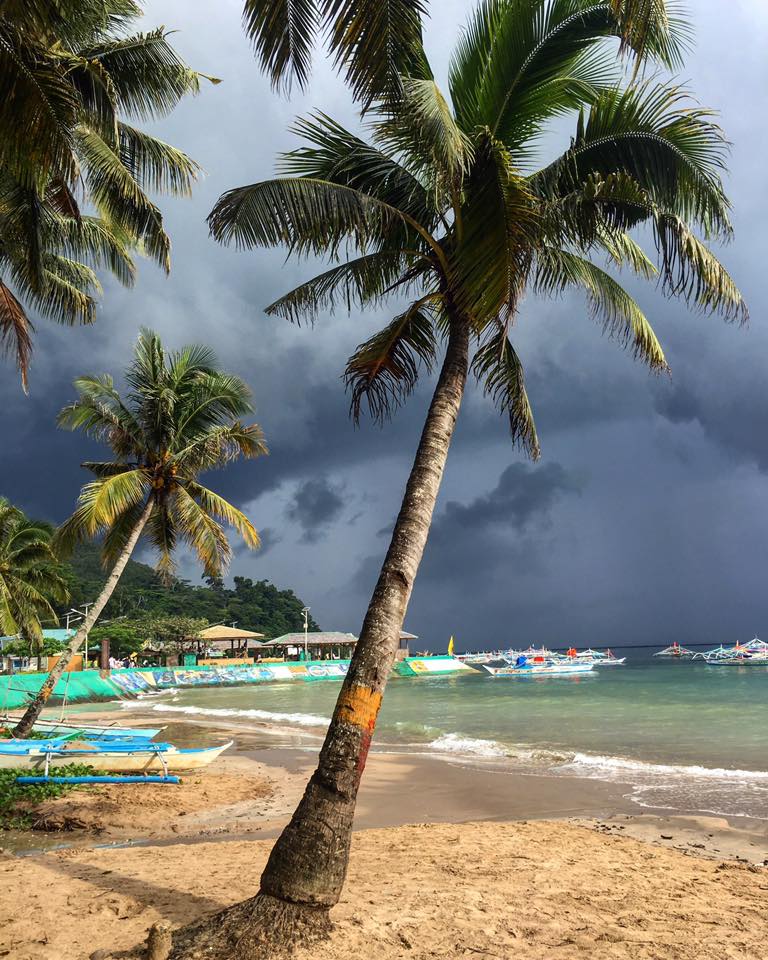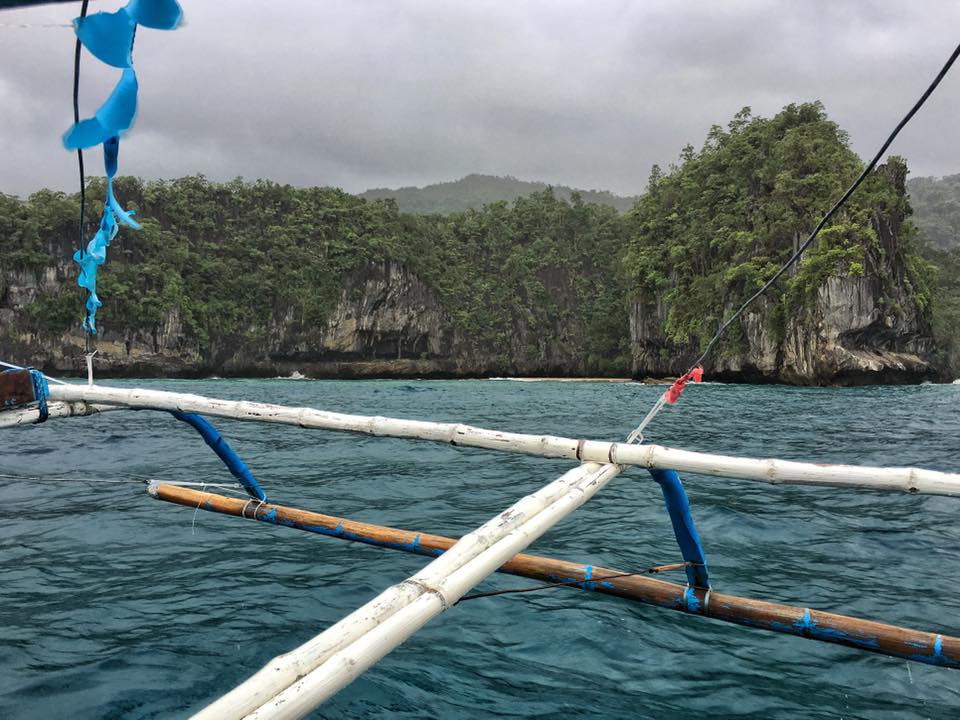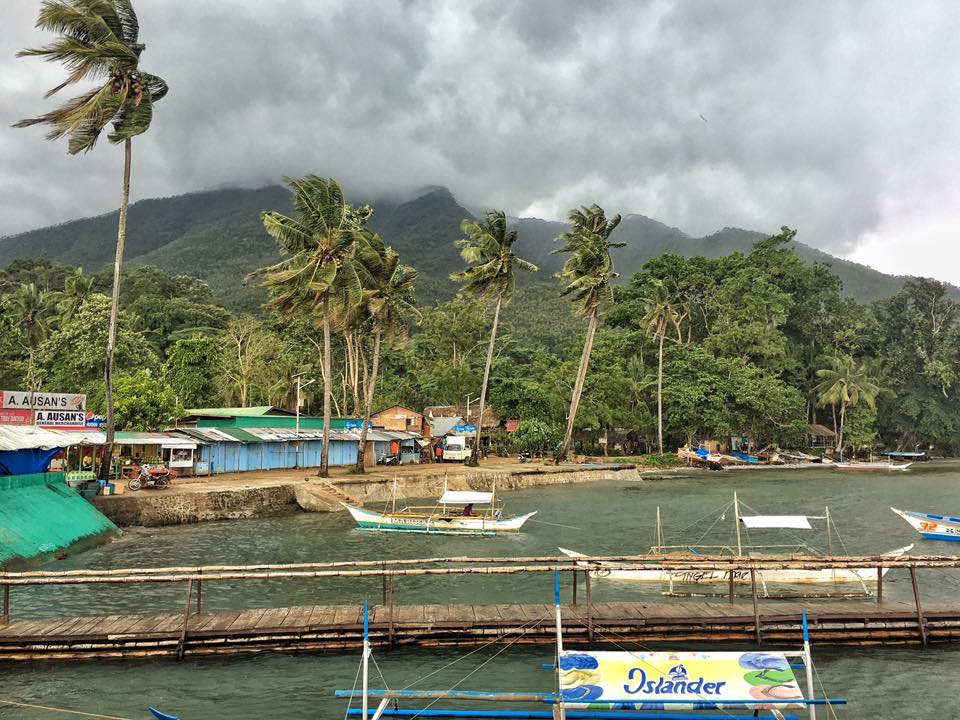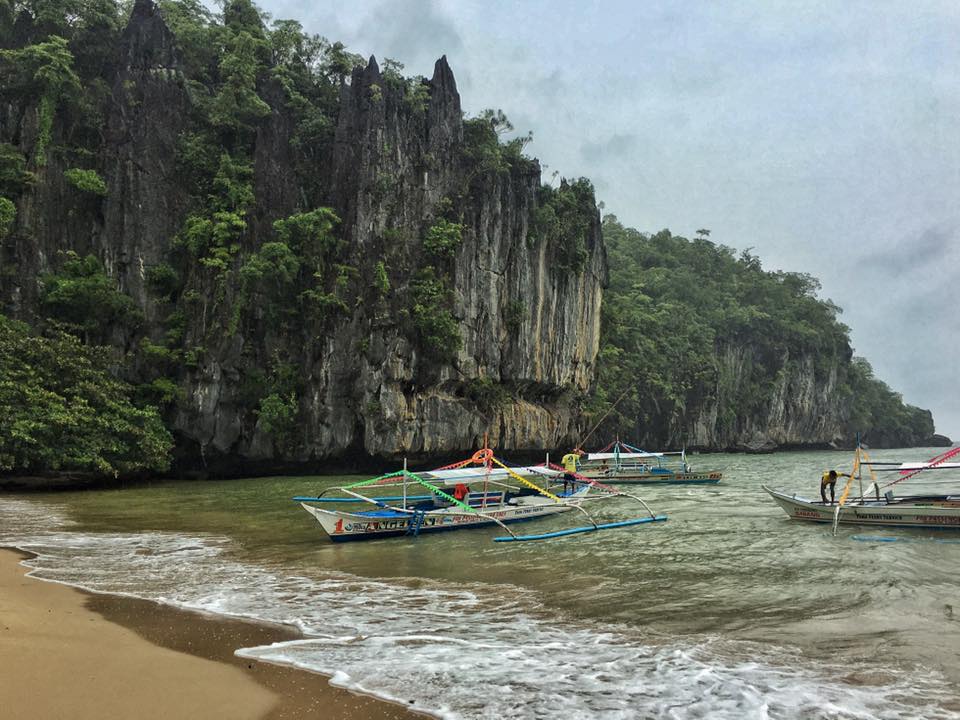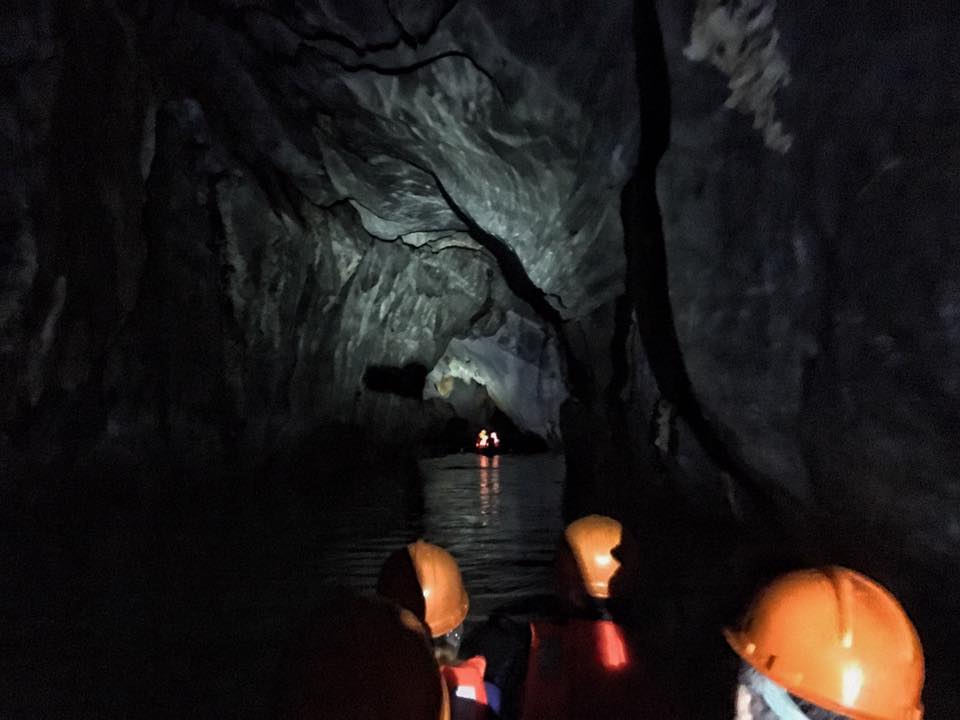 The cave itself is  8.2-kilometer long,  you jump on a group boat when you arrive and dive into the pitch black depths of the cave. The guides are great, and also you get earphones and a player for more info. There are bats everywhere, and you're pointed out some amazing formations. It's a super cool activity, and an absolute must, but to be honest I thought the boat ride there was almost as much fun as the tour itself! And neither of them compare to the next thing on the list, something most tourist know nothing about…..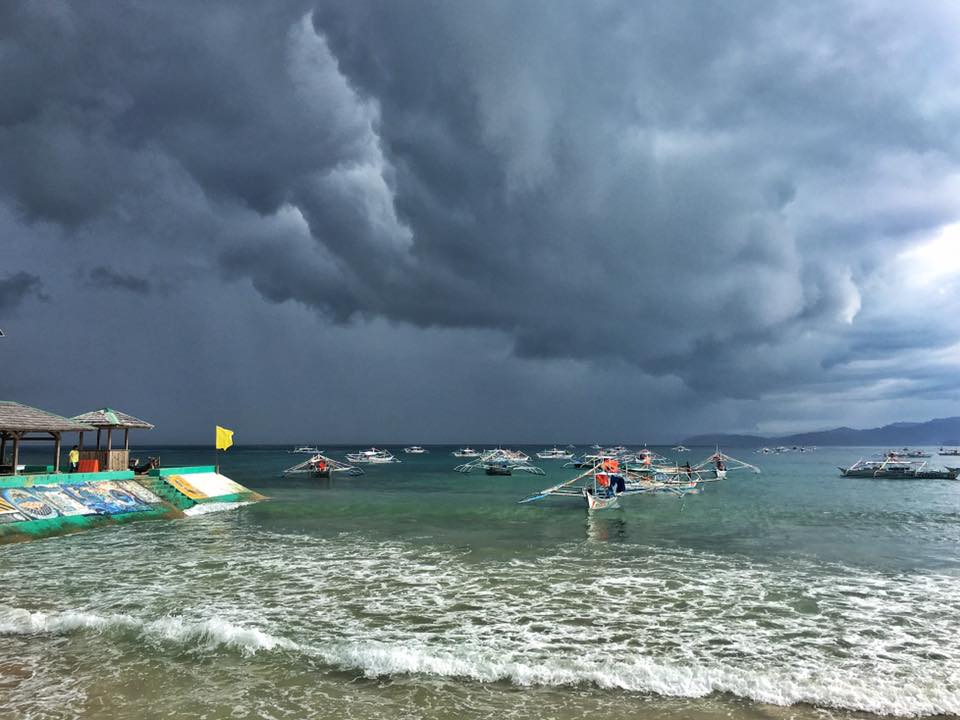 Private Island trip to Isla Rita
My number 1 tip for Sabang! Isla Rita is almost untouched by tourism, with people flooding to Sabang for the underground river, then jetting off, everyone misses this absolute beauty. A 45 minute van ride from Sabang Beach to Uluguan Bay, you then rent a local fisherman and his boat to sail you another 30 minutes or so to the privately owned atoll of Isla Rita and it is paradise.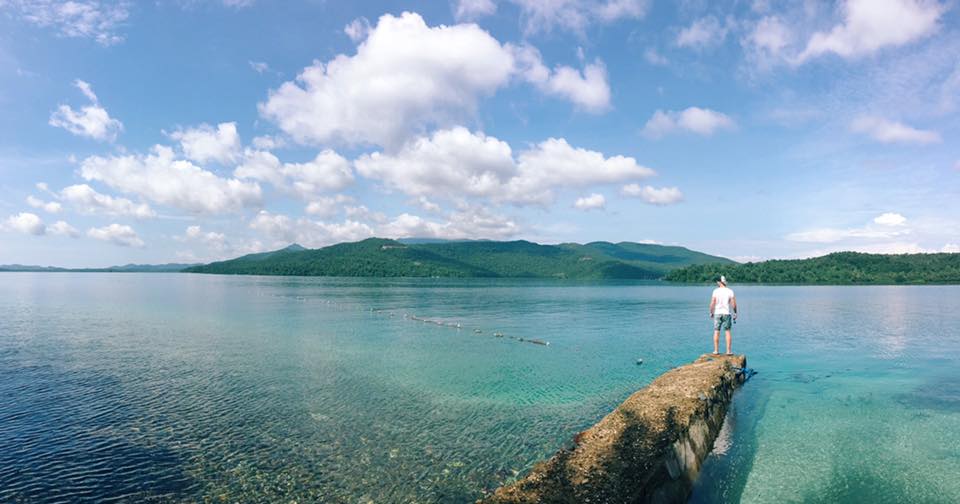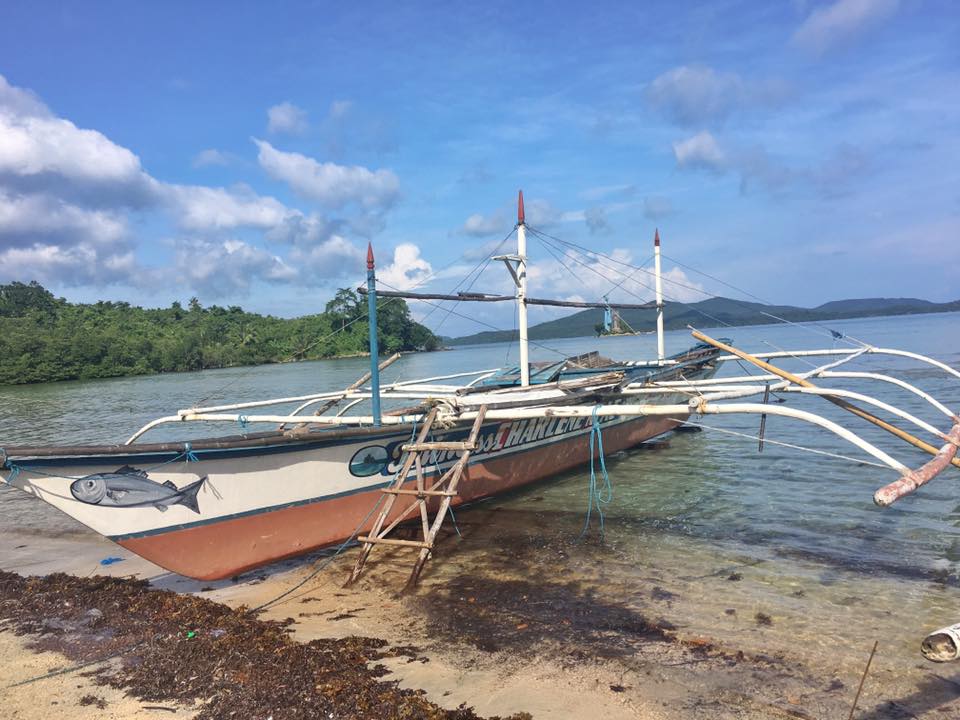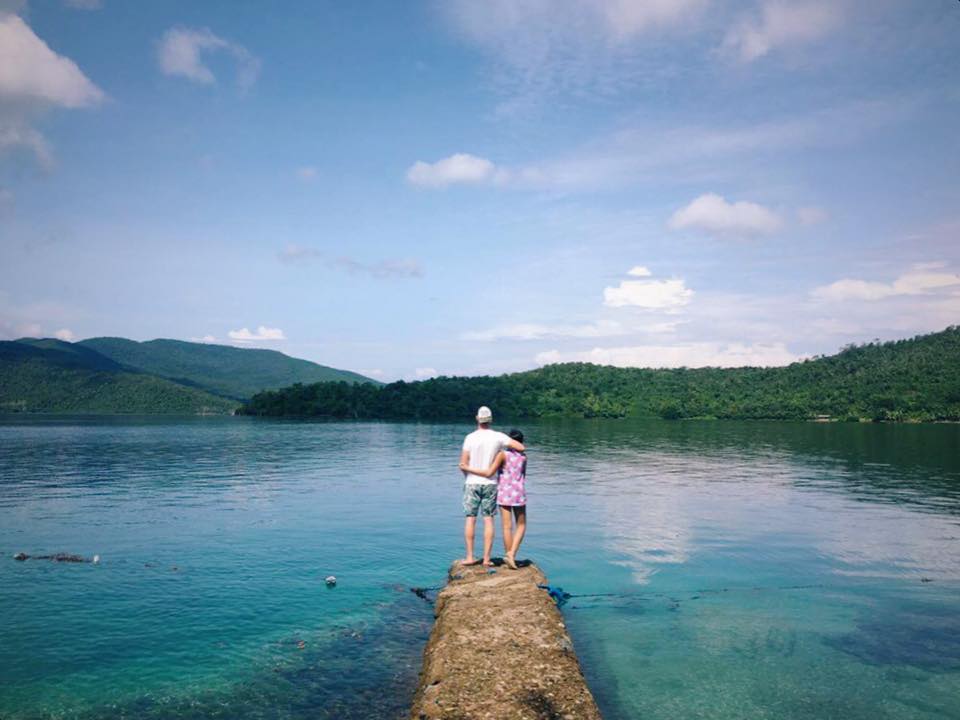 The clearest waters you have ever seen, populated with multi coloured fish and giant clams. It's a great spot for snorkeling. You have the island almost entirely to yourself bar a few local guys and fisherman. The island isn't developed for tourism so it's just crystal clear waters and palm trees, I organised it through my hotel so they brough a cool box with some beers and it was the most perfect morning. One of my best every travel days. Make the effort, you'll love it.
Zip Lining in Paradise
The whole area around Sabang is beautiful, huge dramatic mountains in the bbackground and gorgeous white sand beaches virtually untouched. The best thing about the zipline, aside from the fun of it, are the views! It's a 10 minute drive from Sabang beach, then a 15 minute hike up the 'mountain' (not too difficult though, I was wearing flip-flops as usual!).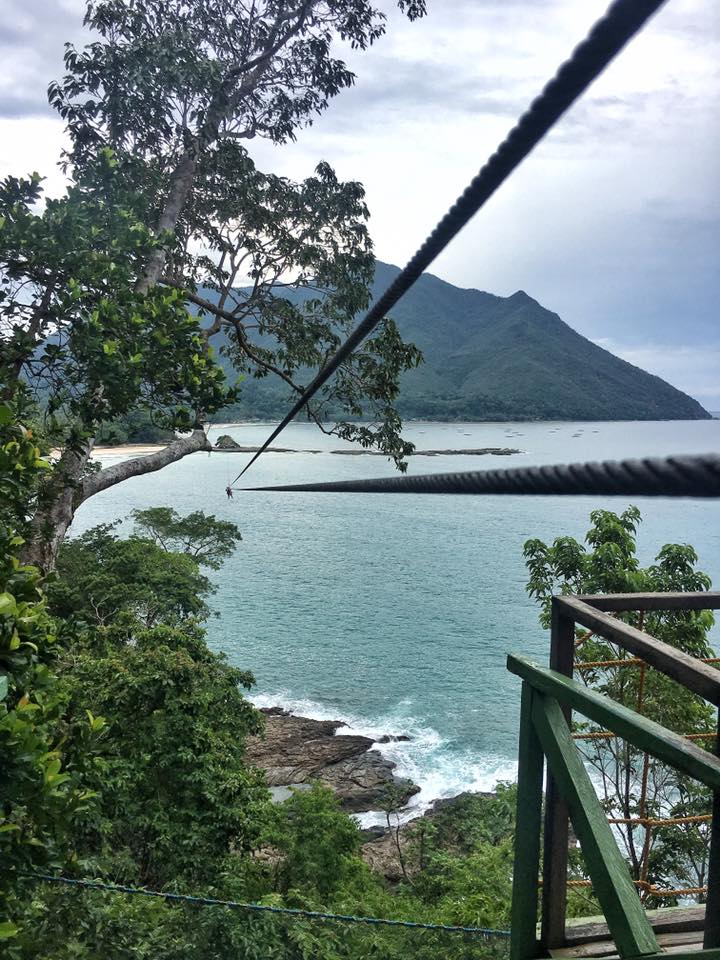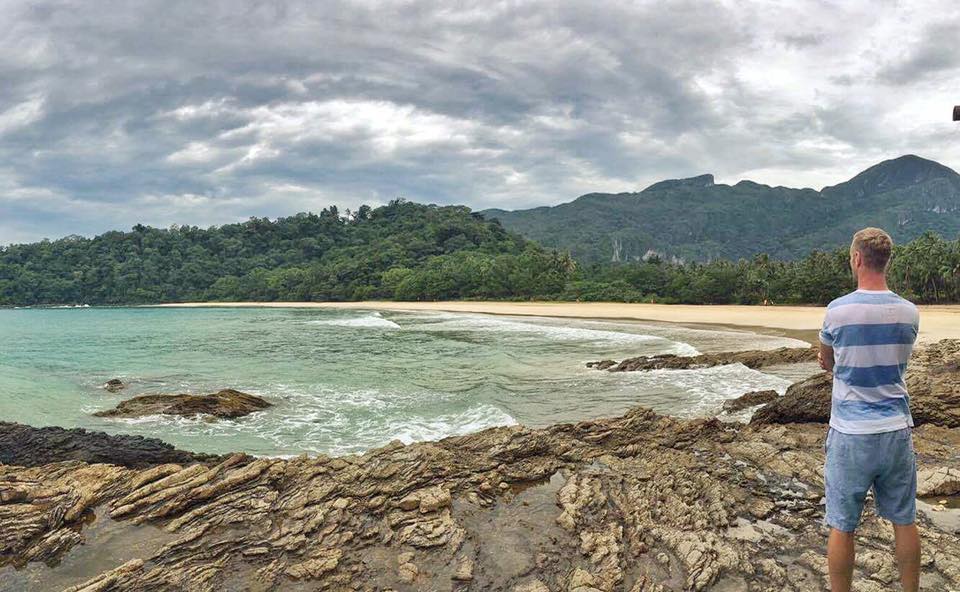 From the top, and from the bottom, of the zipline, the views are just amazing! And if you go as a couple, then can strap you in together! 800m, 150 feet above sea level, zipping above the pure blue ocean, whizzing past the mountain views. Unreal.
ATV
Quad biking, or ATV, is a super fun thing to do while you're in Sabang beach too. A couple of companies can organise it, but all the bookings run back to the Sheridan beach resort, so you can book it direcly there (like I did). You get a quick run down of how to drive the things, if you've never driven them before though don't worry, it's very simple.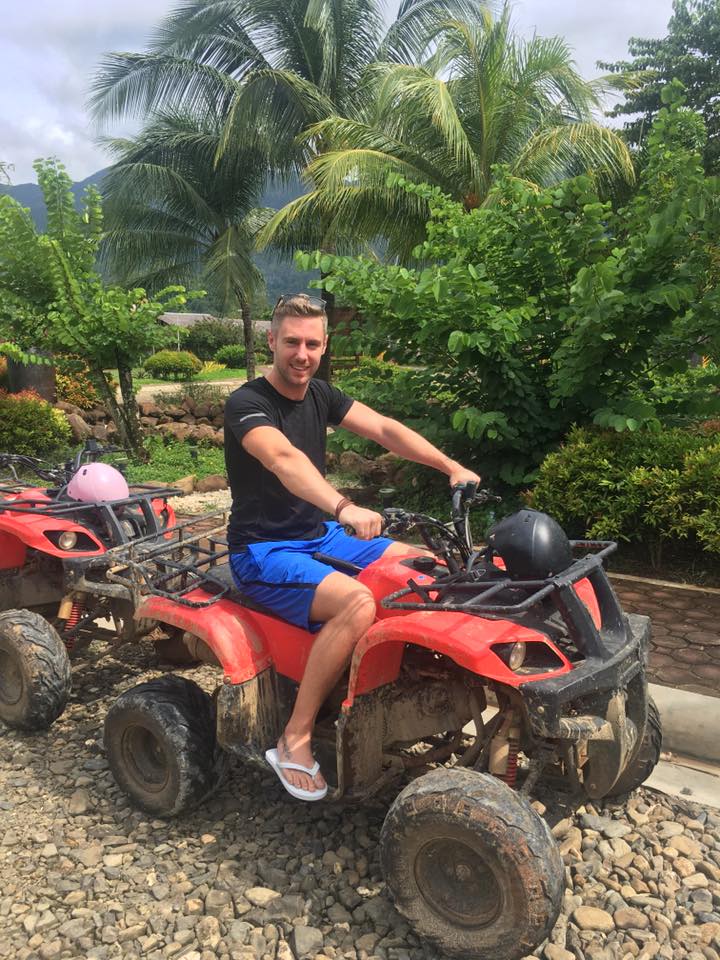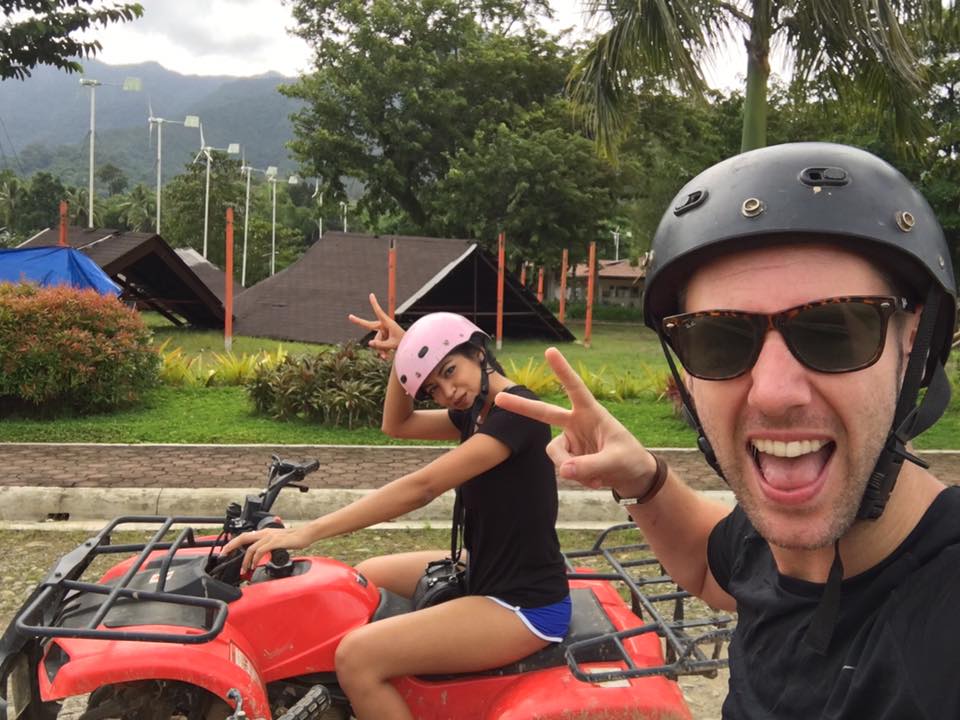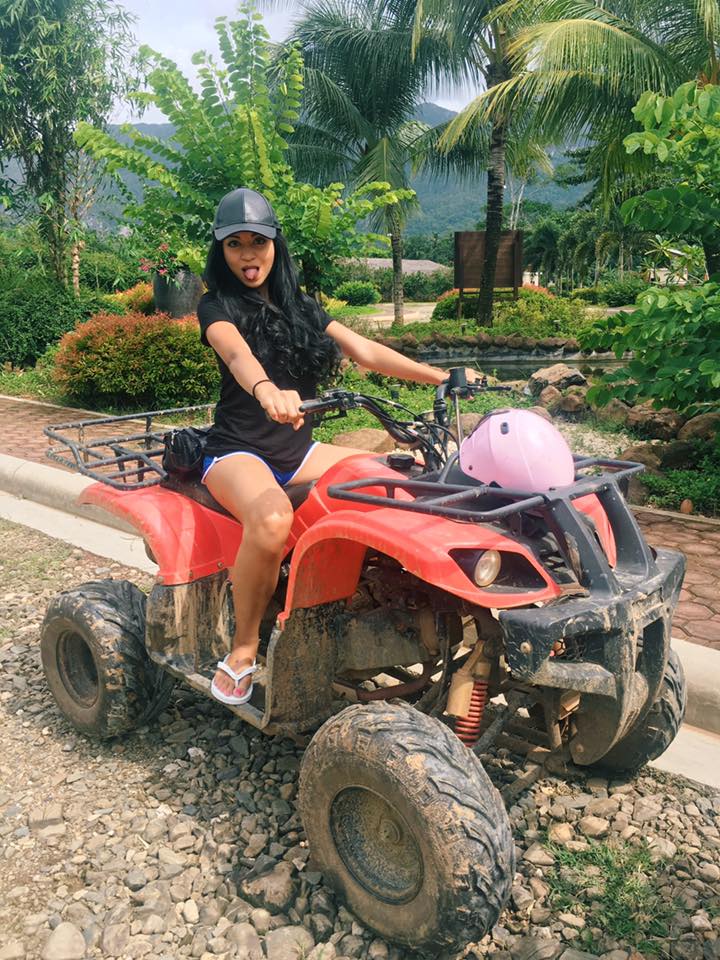 Then you take a kind of learner drive on the road from the resort into the jungle, driving past beautiful, local villages and palm trees until you hit the dirt track. From here it's up to you how crazy you want to be! You can hit the trail hard, smash through the puddles, get filthy and have fun, or you can take it easy and enjoy the experience. The whole thing last about 2 hours from signing the waivers until returning back.
Sabang Beach
Sabang Beach is not only a place to come and visit the underground river, and the beach itself is paradise! I was shocked to see how beautiful the actual beach was, but also the surrounding landscape and the cute little village. My girlfriend and I loved filling our downtime on the beach here, and wondering around the village, drinking cheap rum and local coconuts, local food and dips in the ocean. And because Sabang isn't overrun with the backpacker crowds, it's quiet too, the beach only has a handful of people. A serene spot.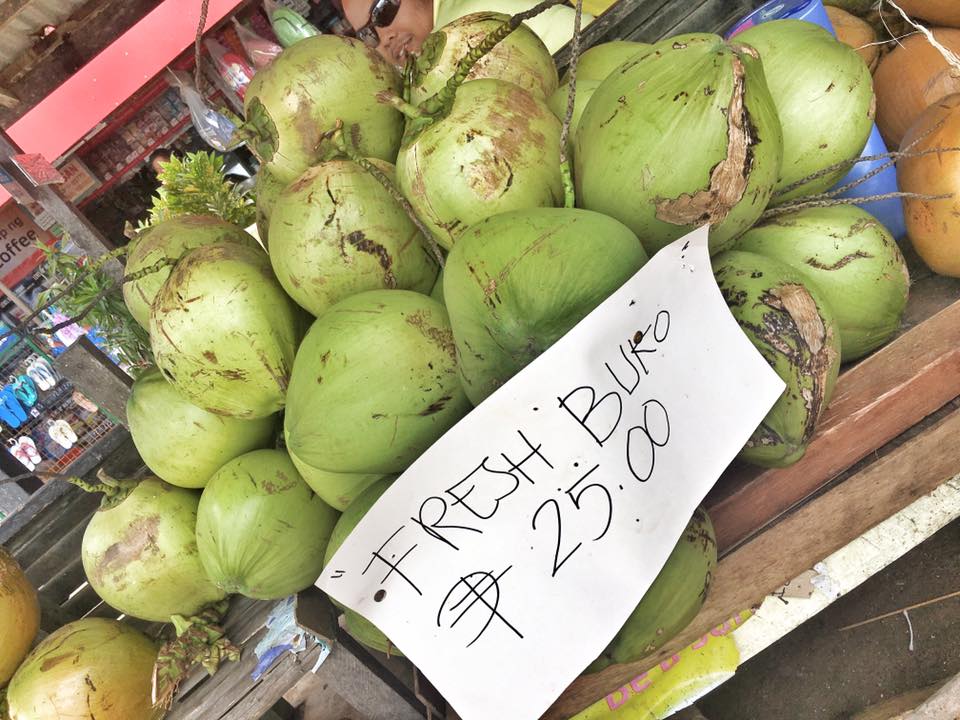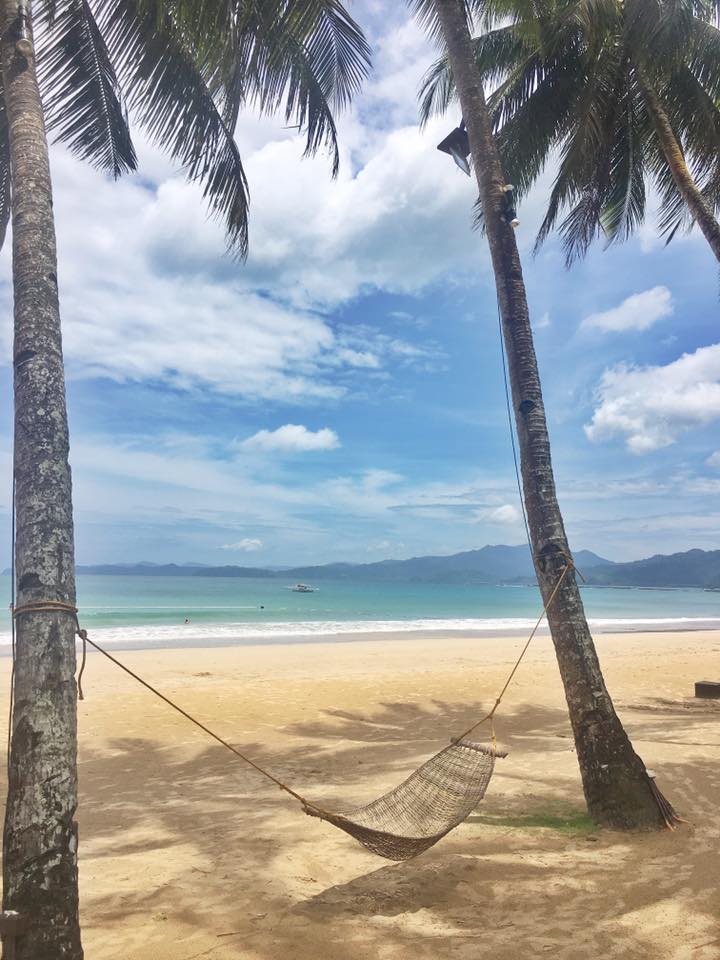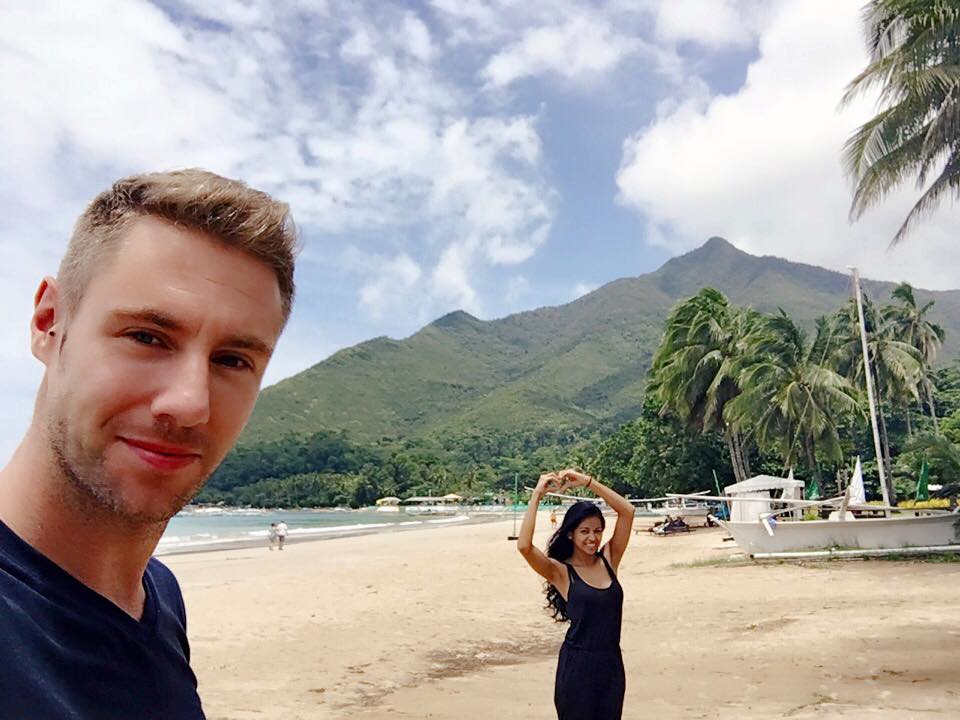 Mangrove Tour
You can hit the tropics without heading out to the mangroves. Right beside the zipline, you can hire a local guide and a local canoe and they'll paddle you into the depths of the jungle. Perfect for nature lovers, but don't forget the mosquite spray, those guys are hungry out here!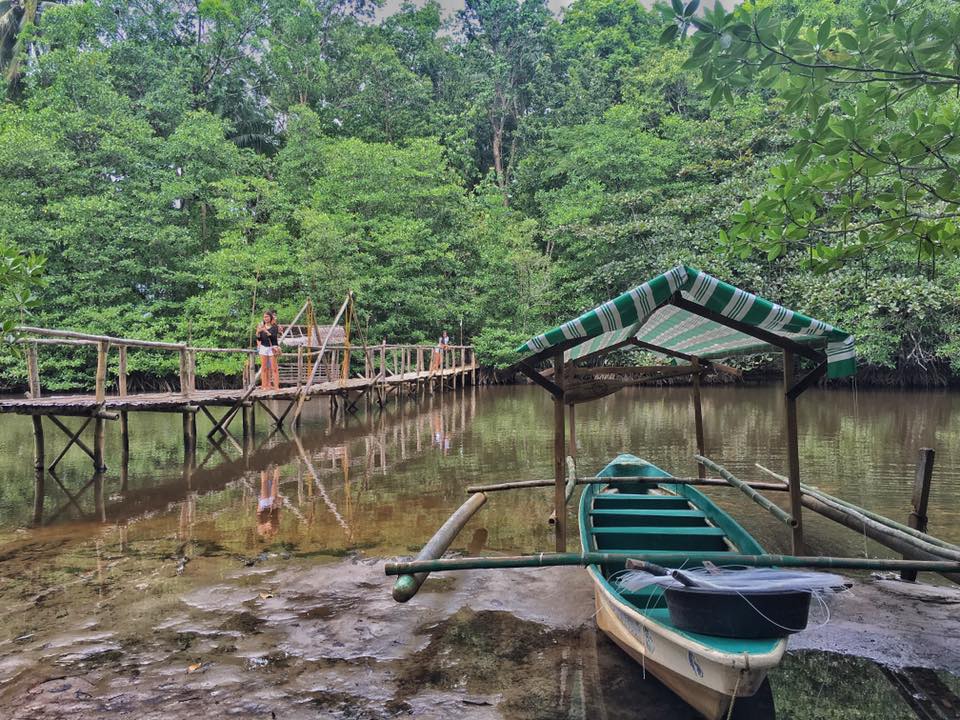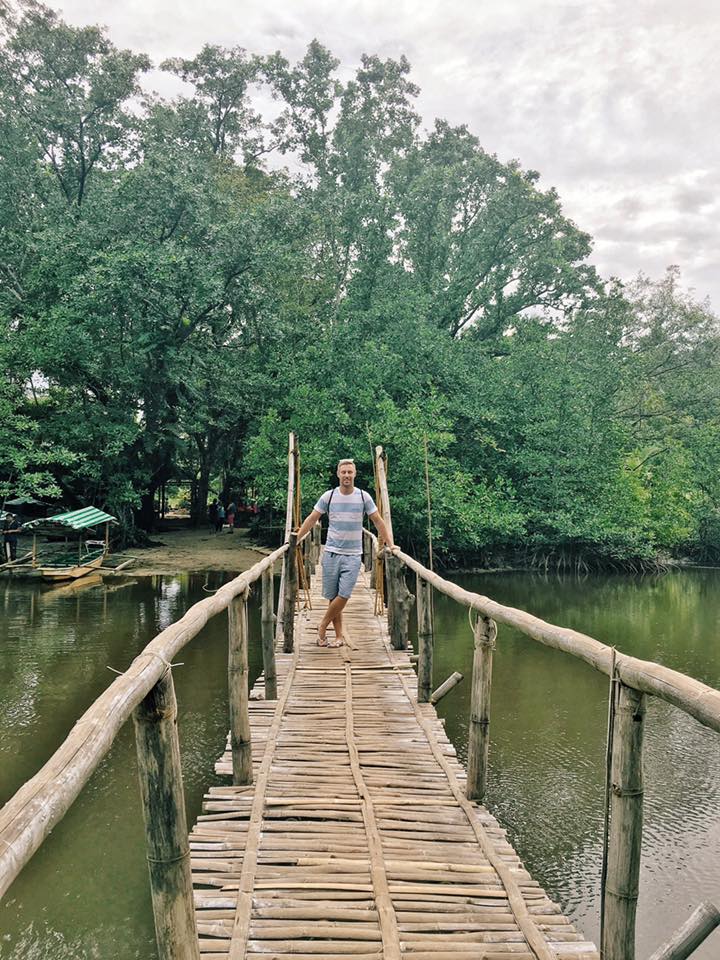 Look out for the black and yellow mangrove snakes, and also ask about the tamilok – a local woodworm, very tasty apparently!
Organic Farmstay
You can stay at an organic farm for a night during your time in Sabang beach,  then the following morning get an awesome tour of everything they have going on there. You get to visit the rice paddies, the coffee plantations, the cocoa trees but even better is the animal section.
Geese are running around freely, you can feed the ostriches, the pigs, even tend to the vegetables. The highlight for me though was planting our very own durian tree in the new section of the farm, so much fun, great for the environment and it'll be there for years to come.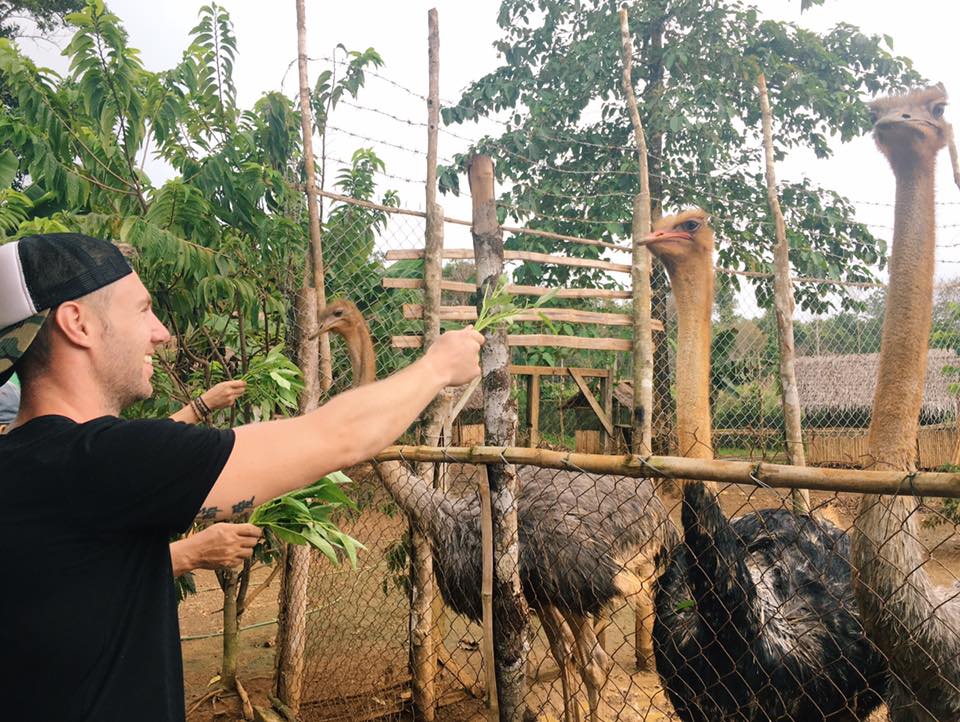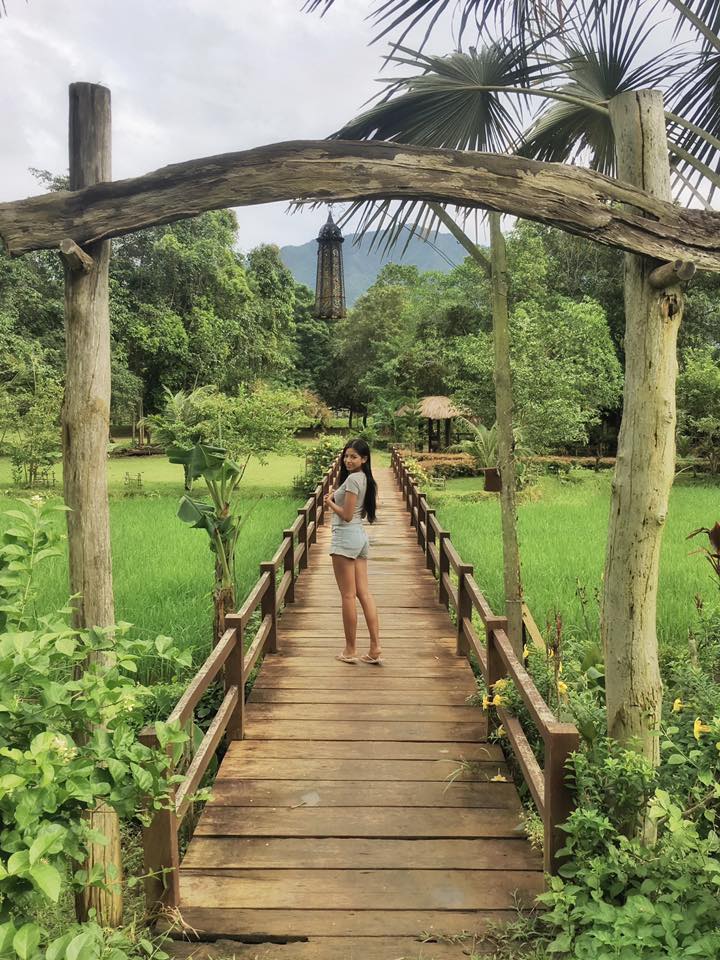 Camping grounds are almost finished, as is a higher end villa to stay in, and it's all owned by the hotel I stayed at, the Sheridan Beach resort, so you can organise it with them. 80% of the food they use at the hotel is now sourced from their own organic farm including the black rice, the fresh fruit and the vegetables. Oh, and I got to try my hand at ploughing the fields with the help of a buffalo, knock that one of the bucket list!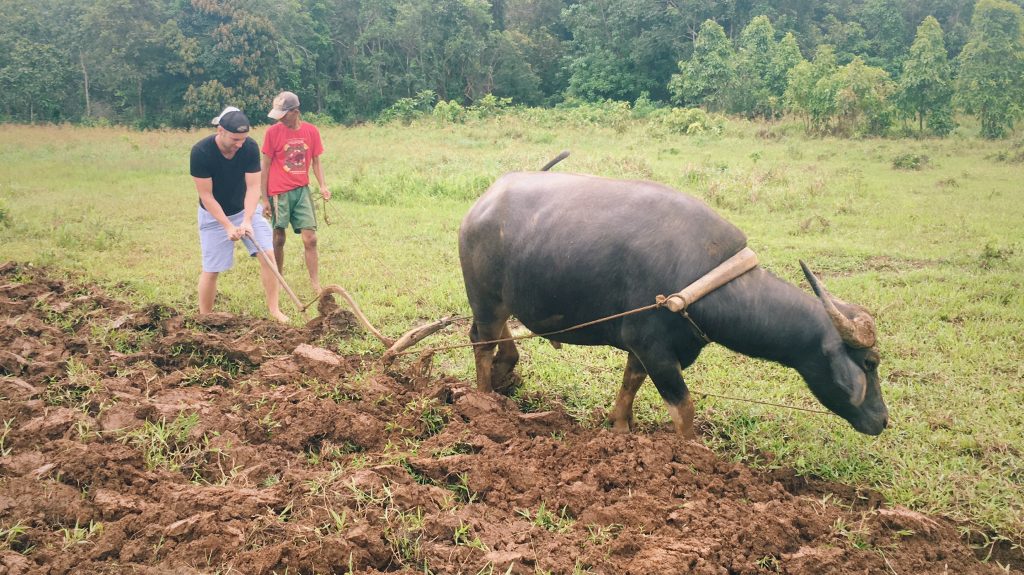 Romantic Dinner
The beauty of how empty Sabang Beach is compared to El Nido and Coron is that you can organise something pretty special for your other half. I've always dreamed of organsing a beach front dinner for 2, and finally Sabang give me the opportunity, so one night we had the white table cloth, the candle lit dinner, the champagne. In a busier area this kind of thing is impossible, so this was a real winner. Maximum boyfriend points!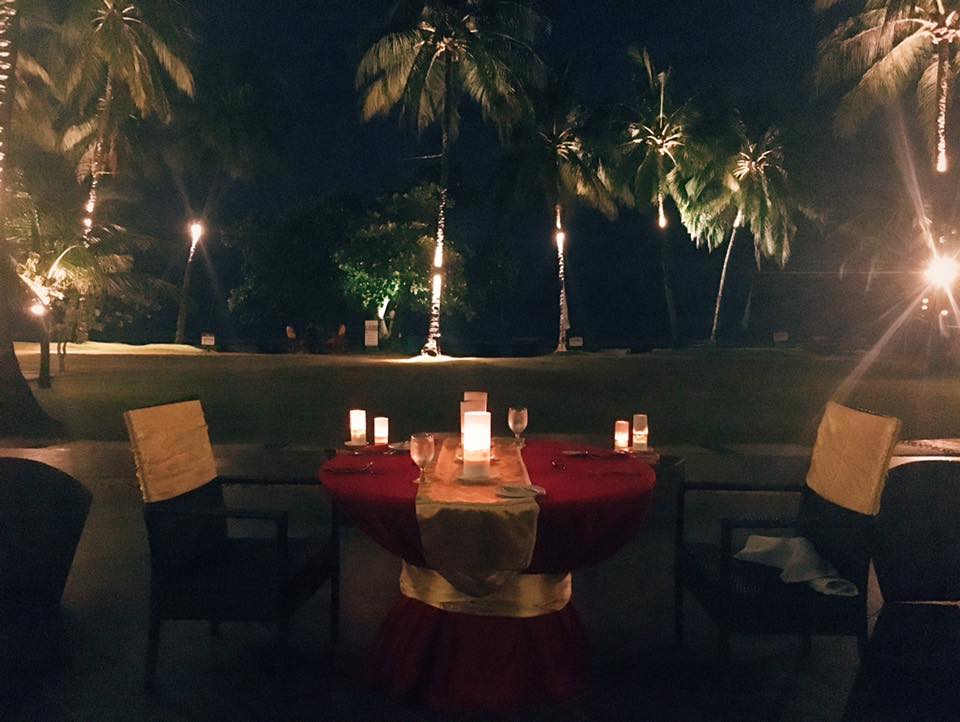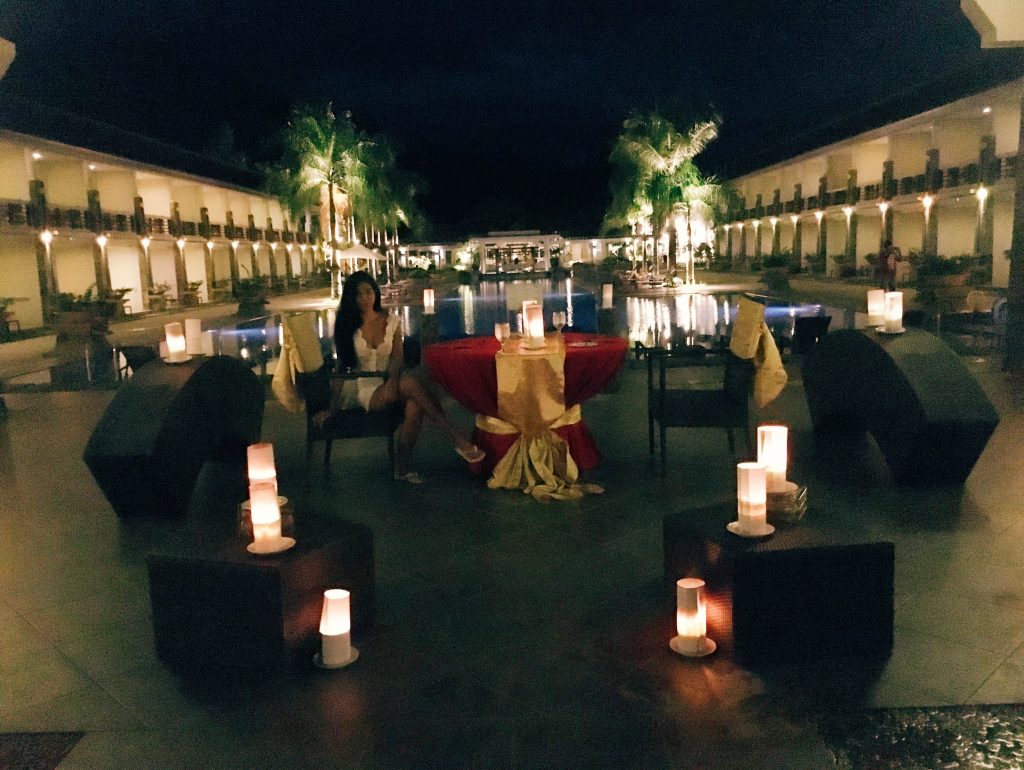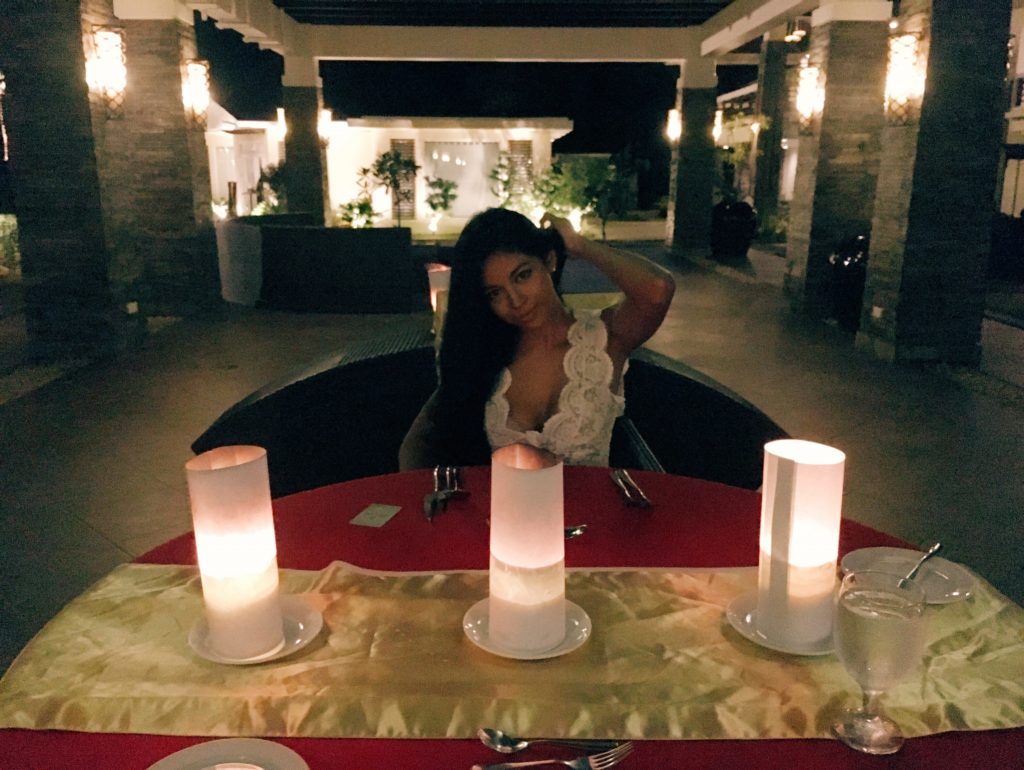 Pizza Making
I had planned such an awesome getaway for my girlfriend and I and the itinerary was so much fun, as you can see from all the stuff we did above! One afternoon though we had a free schedule, so I asked the hotel what they suggested, but we had done almost everything! They set up a quick pizza making station for us, so we spent 15 minutes prepping the pizza, the stone oven and then devouring maybe the nicest pizza I've ever eaten! Then back to the beach for some cocktails and relaxation.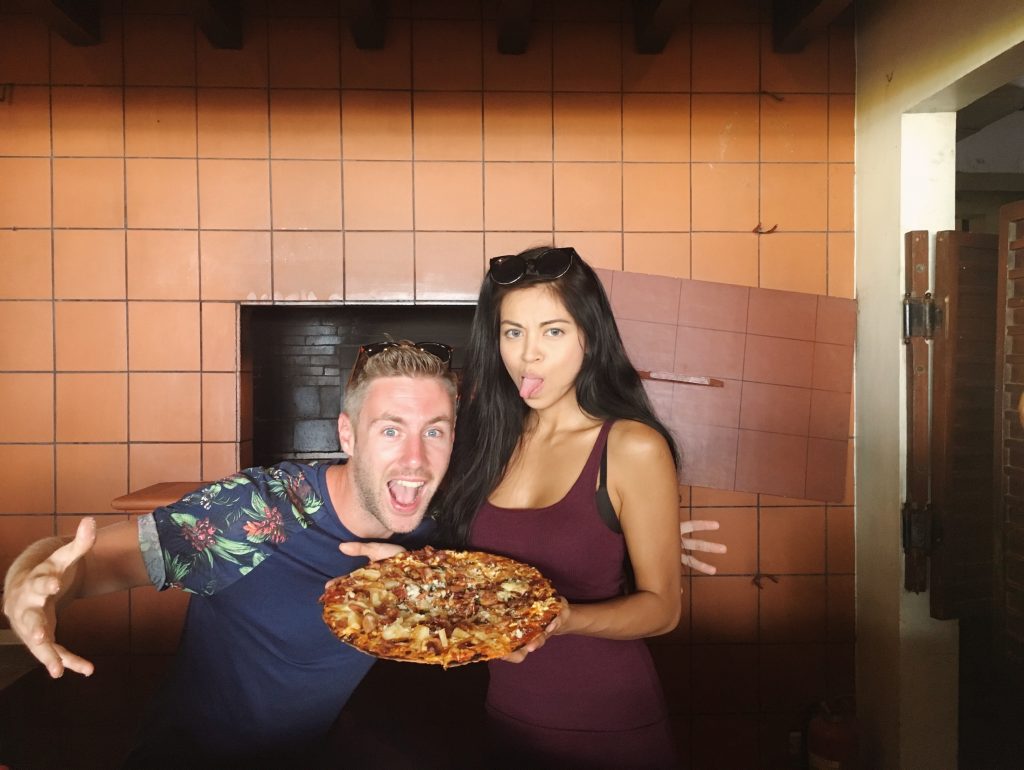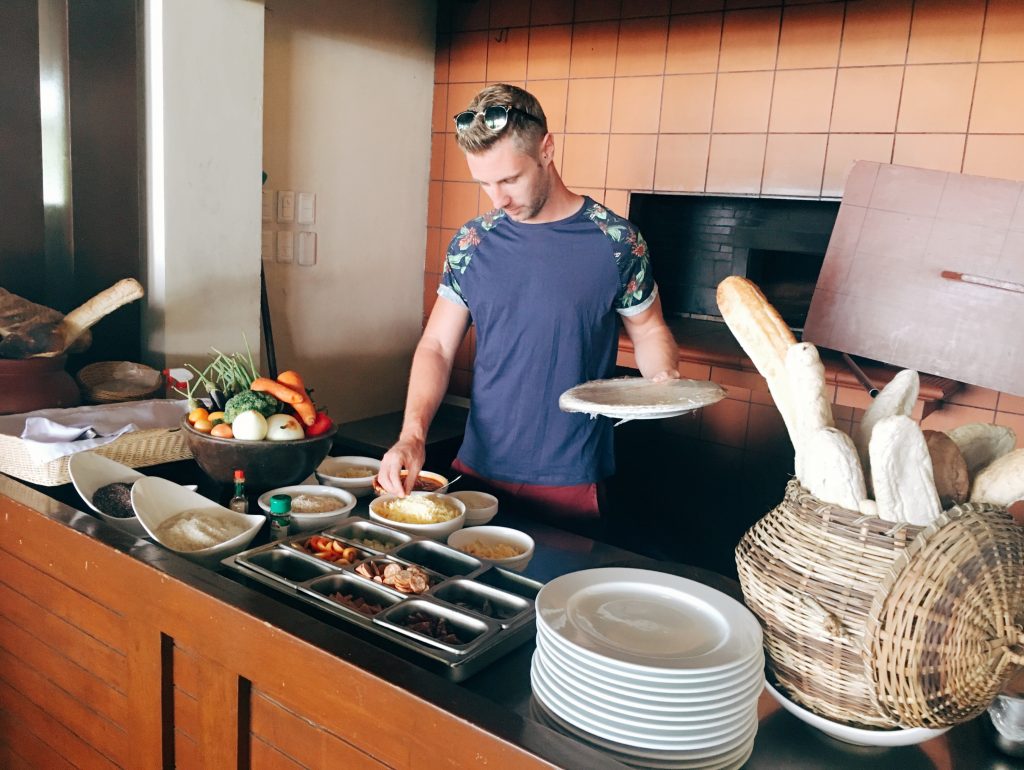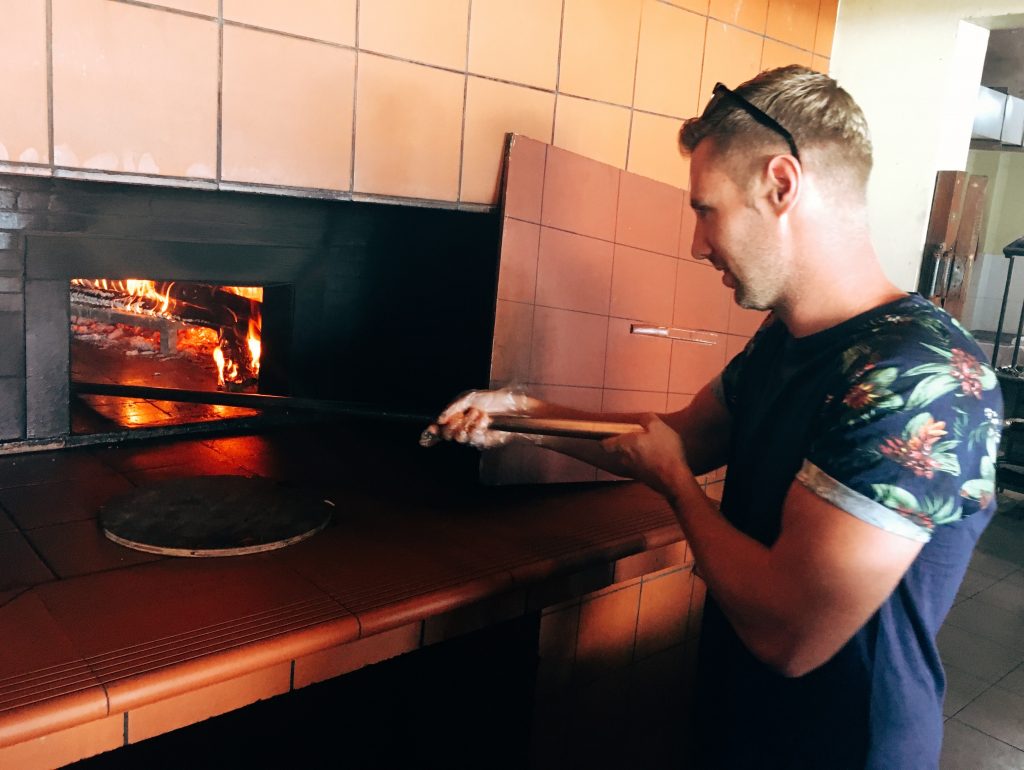 HOW TO GET TO SABANG BEACH, PALAWAN
The easiest way to get to Palawan is to fly to Puerta Princessa Airport, from there Sabang is about 2 hours north. Note, if you're going to Coron in Palawan, then there is another airport at Busuanga.
There are a few options depending on your budget. Hotel transfers, jeepney or van.
Hotel. The easiest option is to organise it through your hotel, it takes about 90 minutes. I did this with the Sheridan Beach Resort who offer 4 times throughout the day as a transfer, often complimentary as part of your package. Winner!
Jeepney. From San Jose Terminal in Puerta Princessa city, you can take a local jeepney (about $4 and 3 hours) 4 times a day,  7AM, 9AM, 12noon and 2PM, and the same time for the rerverse journey.
Van. The Lexus Shuttle can take you directly from the airport to Sabang. They cost about $6 and take 2 hours. Call to get a ticket though because they can fill up! Booking office in Puerto Princesa (0912-100-2651, 0917-585-9602). The schedule both ways is 7:30AM, 8:30AM, 10:30AM, 1PM, 3:30PM and 5PM.
If you're heading to El Nido (or coming from El Nido), it's the same situation. Either a shuttle or a local jeepney. From Sabang, you can catch a van starting at 7am, up to 16.30pm
Puerta Princessa to Sabang Beach, Palawan:

WHERE TO SLEEP IN SABANG BEACH, PALAWAN, PHILIPPINES:
I always love to give 3 options about where to stay, because I've lived through every aspect of travel from being a broke backpacker to being financially free, so here are the 3 best options for luxury, middle range and budget:
LUXURY
The best accommodation in Sabang, without a doubt. One of the few places to have 24/7 hot water, electricity and good wifi. Not only that, it has 2 amazing restaurants (which are so well priced, even if you don't stay here, go and eat here!).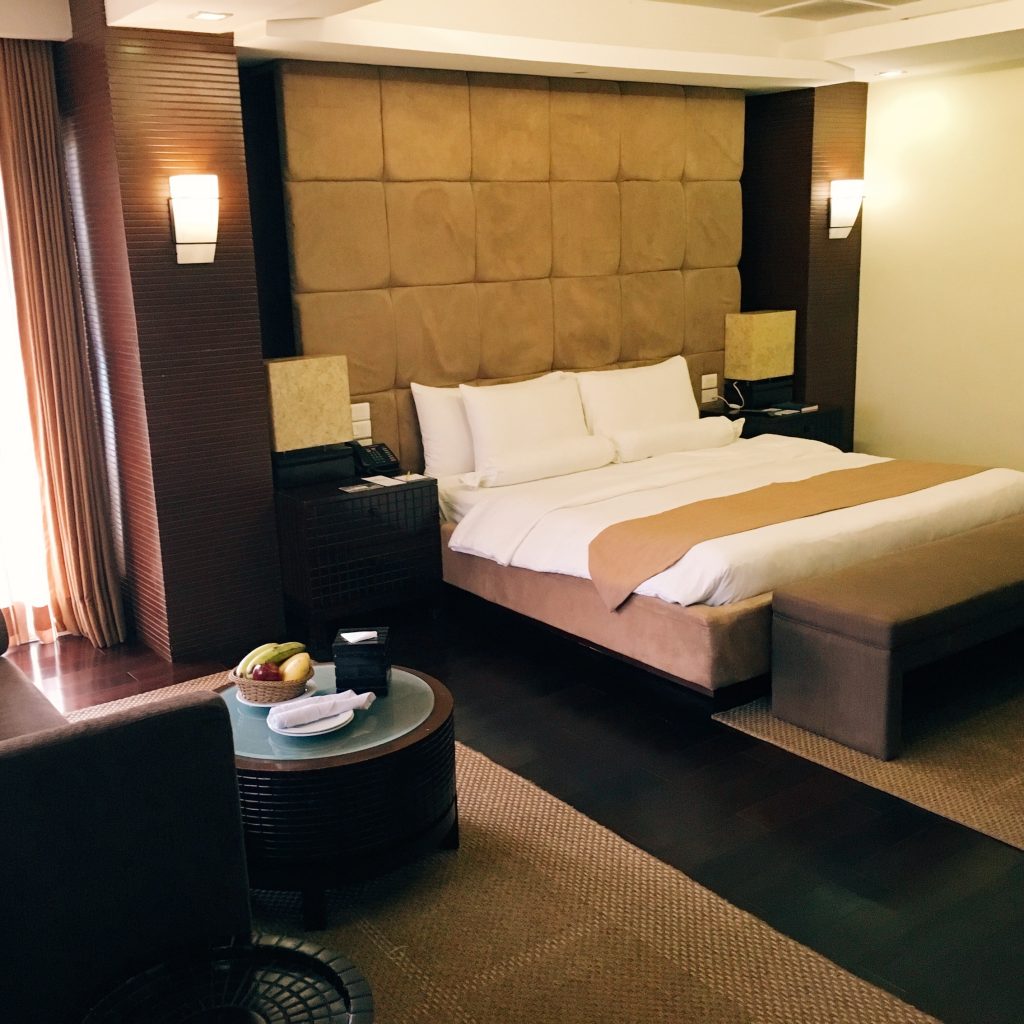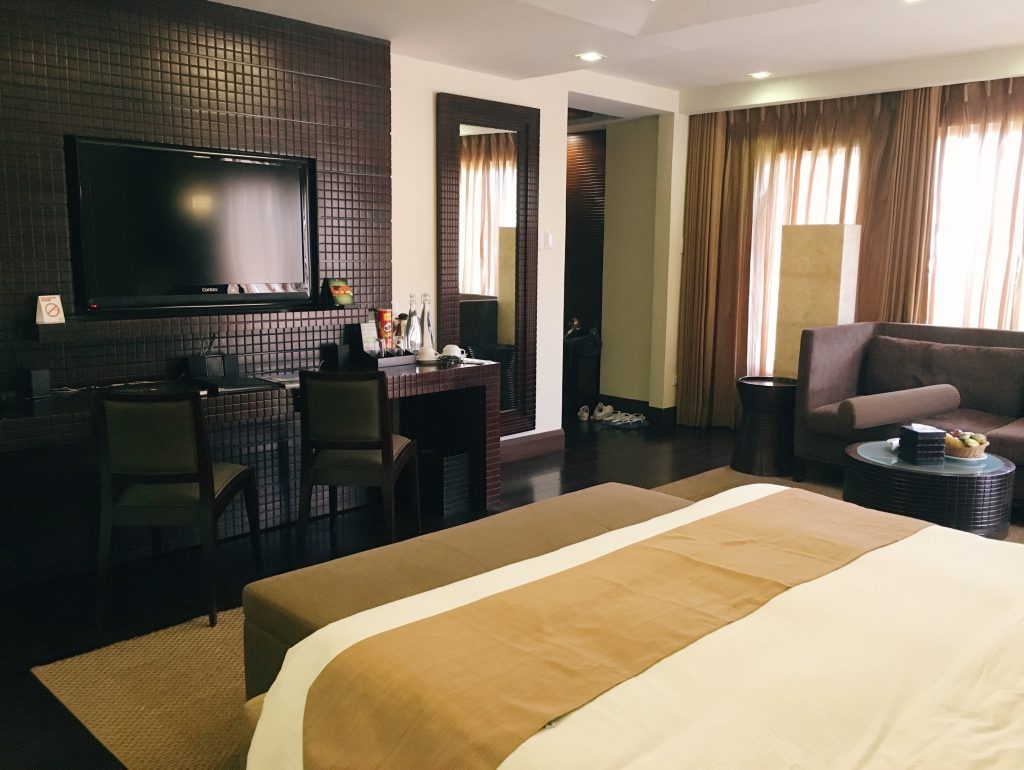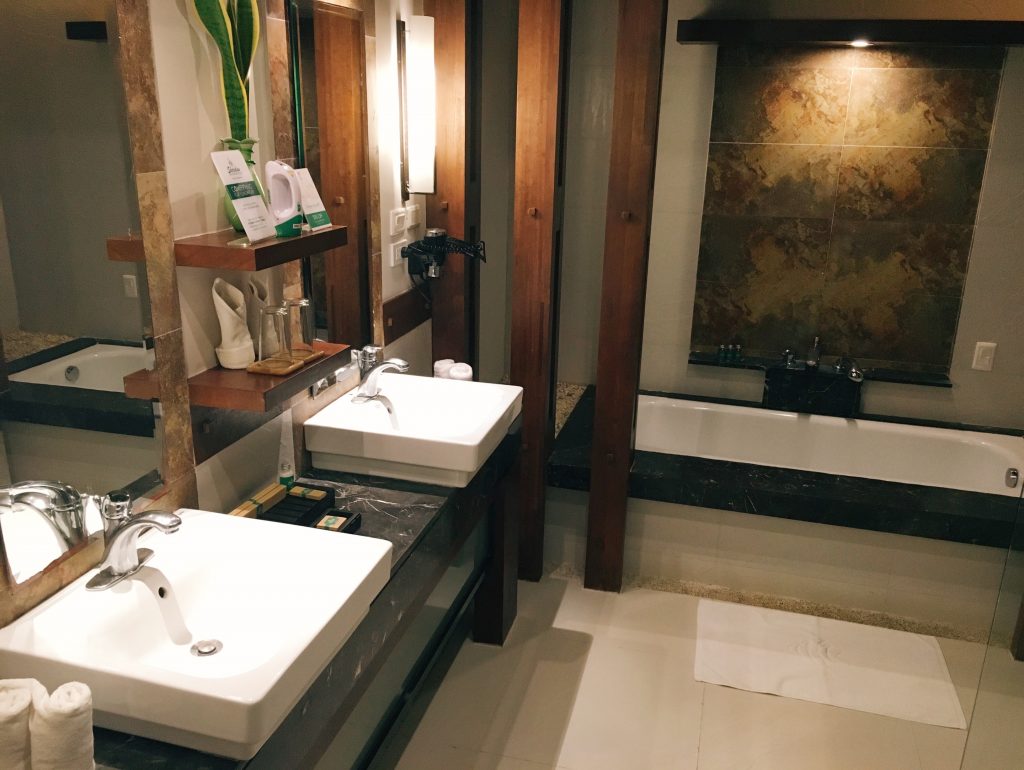 The Sheridan Beach Resort is also home to the largest swimming pool in the whole of Palawan, complete with swim-up bar and a gorgeous, imposing tropical mountain backdrop. The rooms are huge, with silent aircon and super comfy beds, massive bedrooms and it leaves you feeling like you're in luxury, but still with a local feel.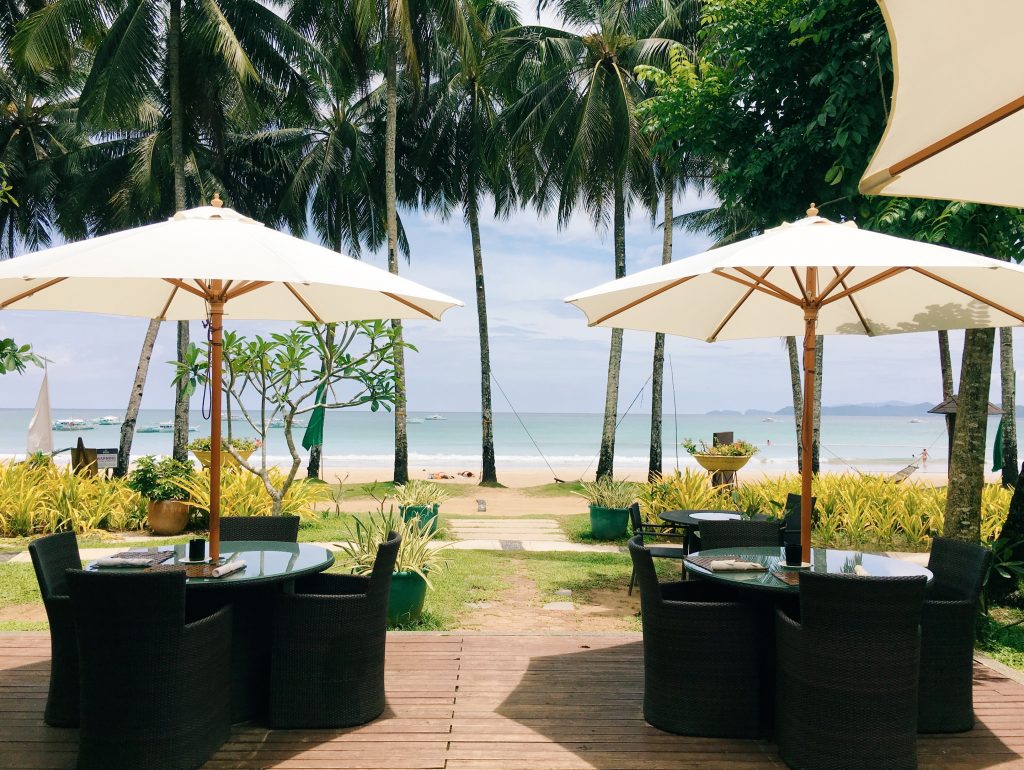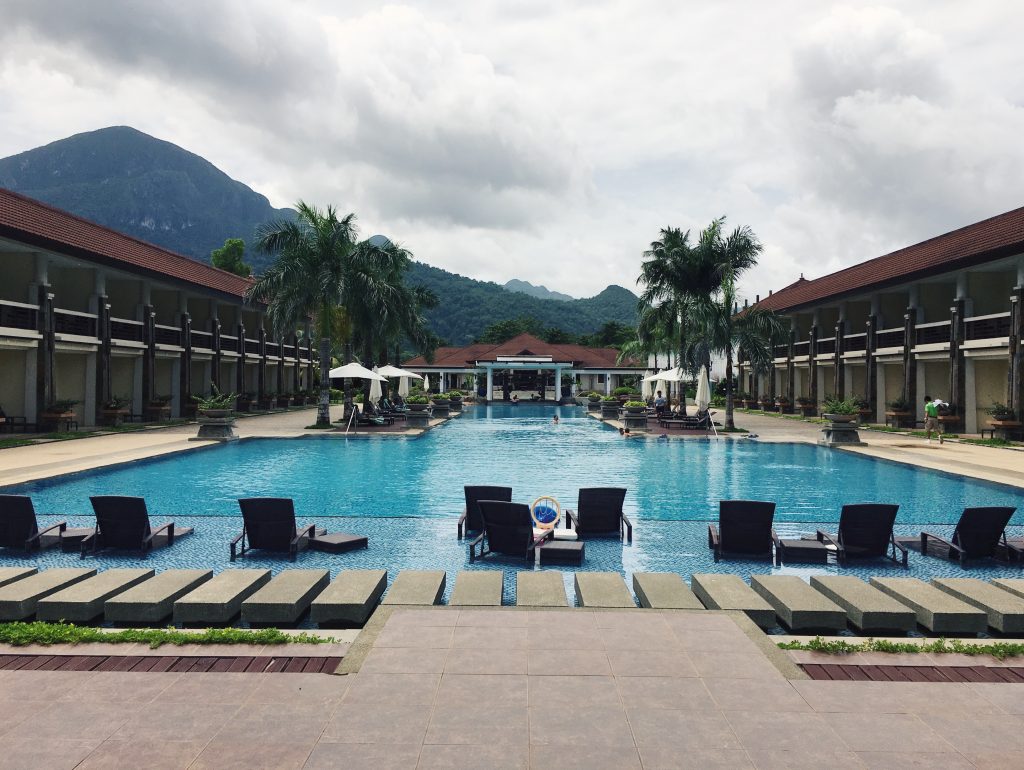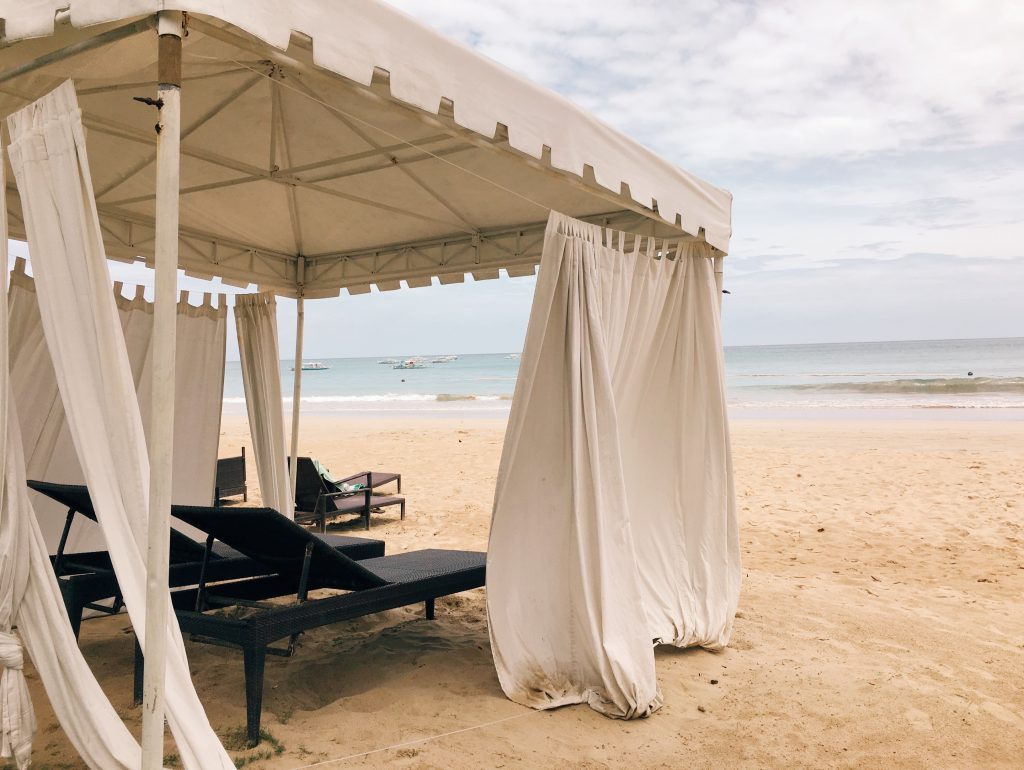 The staff are amazing, and perhaps the best thing of all is their list of activities. ATV, zip-lining, pizza-making, beach front romantic dinners etc all can be set up directly with them. Amazing, without these guys my 4 days wouldn't have been half as good, well worth the extra little splurge. Check out their promos where you can ger 4D/3N with food, activites etc for 2 people for about $450 all-in, amazing!
You can check out all the prices and awesome features of the amazing Sheridan Beach Resort here
MIDRANGE
Sabang is cheap, so midrange can cost around $15 a night, and you're right on the beach front. Bar, restaurant and electricity up to 11pm. Don't expect luxury, but you can hear the waves from your room, doesn't get much better than that for $15.
Check out all the reviews, features and photos of the Hill Myna Beach Cottage here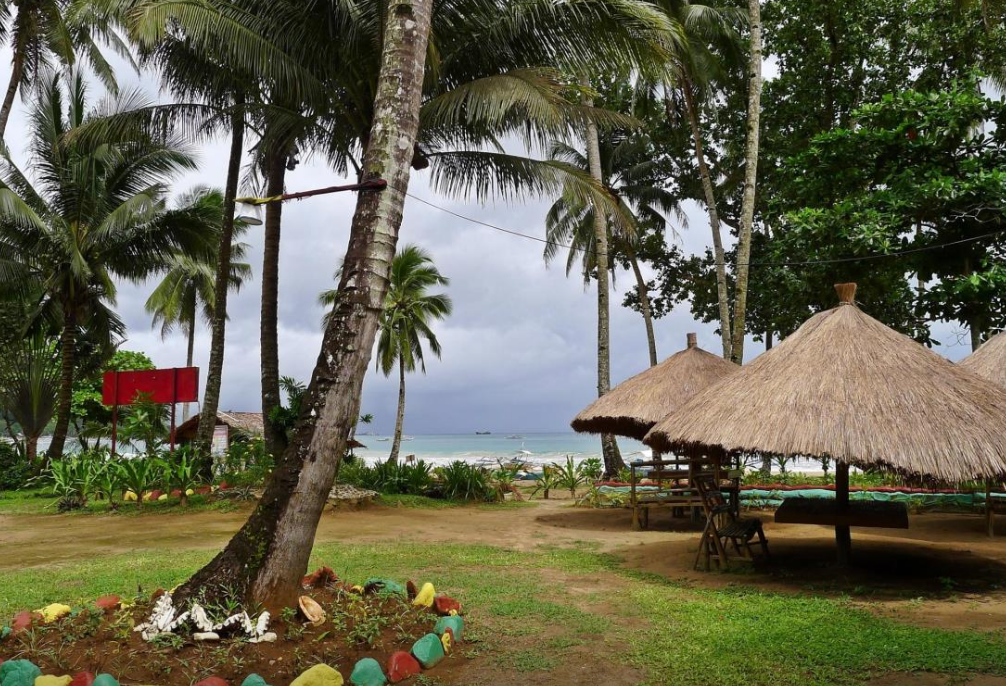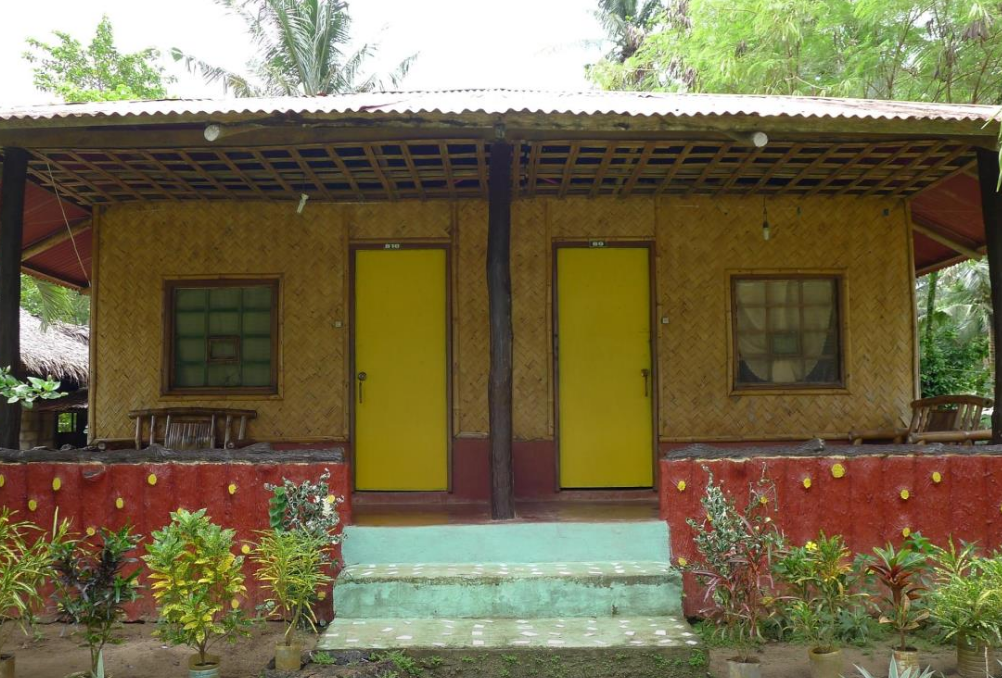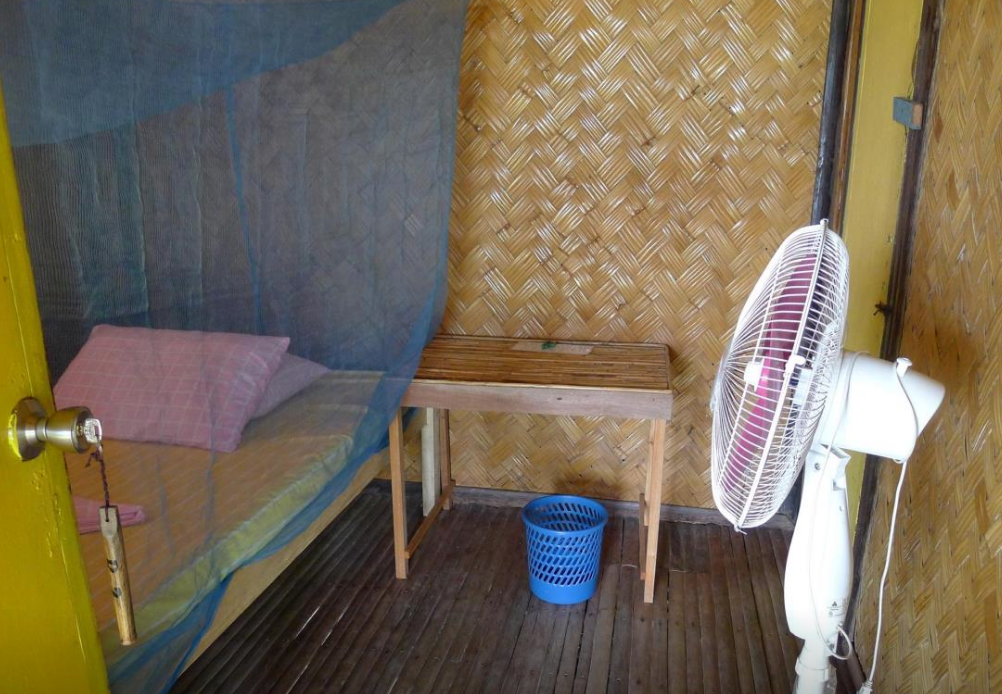 BUDGET
2 people sharing for $5? That's FIVE DOLLARS. And you thought the days of budget backpacking were over? Not just yet! Just 10 minute walk from the beach, in a mountain setting. I would have loved this before my online money making days began!
Check out all the features, photos and reviews of the Bambua Nature Cottages here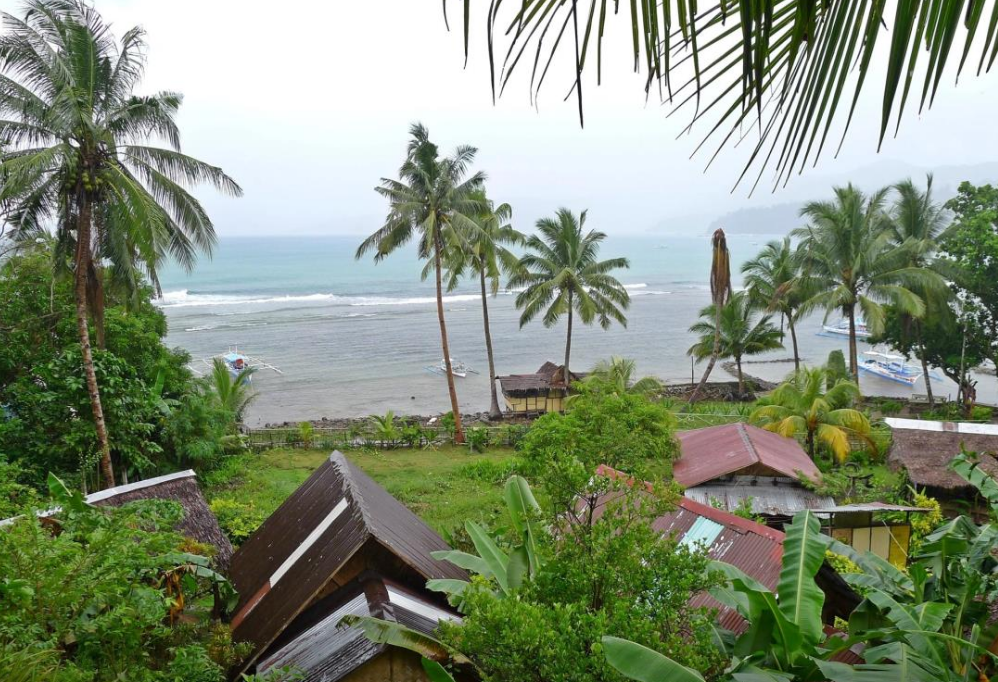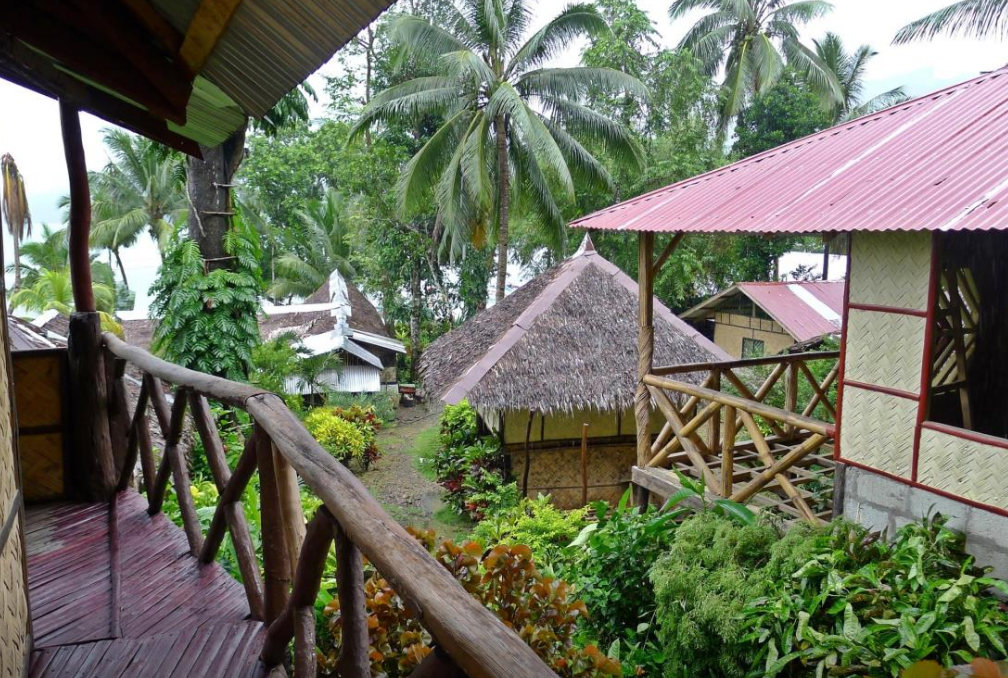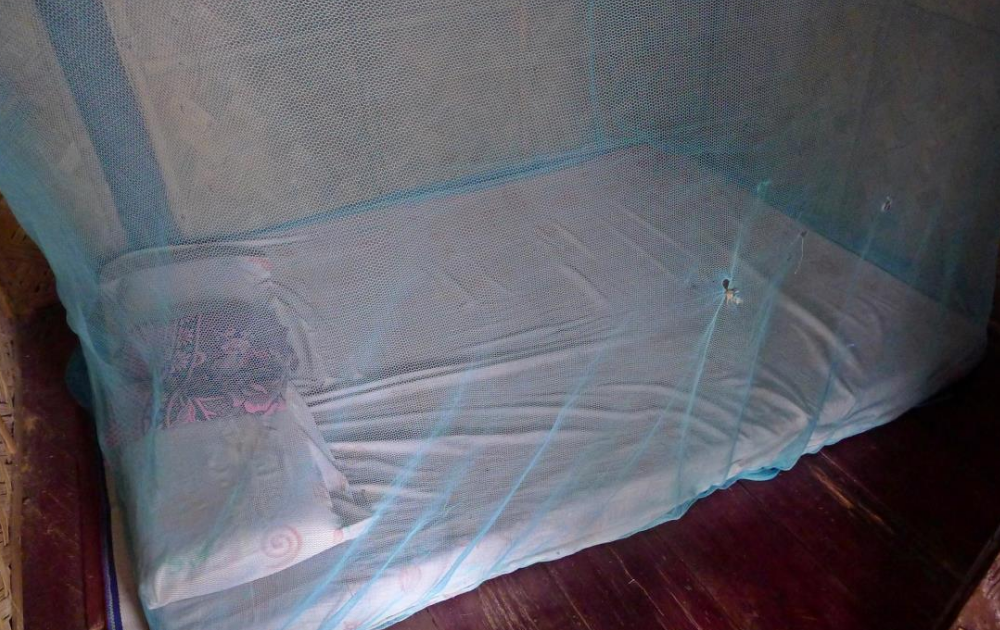 IN CONCLUSION
Palawan lives up to the hype, and the Philippines should be one of the most visited countries in the world. The fact that it isn't works in our favour, it's less crowded, it stays great value and the wonderful Filipino people stay wonderful! And  yes, if you go to Palawan, for sure go to El Nido and Coron, but DO NOT miss out on Sabang. It's worth so, so much more than a one-day trip to the underground river. I'd give at least 3 full days to explore the area, prepare to be blow away, it's something really, really special. Happy travels!