' The traveler's obligation'
Being on the road a long time, we get to see some of the most amazing sights imaginable – Great Wall of China, Sydney Opera House, Empire State Building, Machu Picchu. Often they blow our mind and exceed our expectations, often they do quite the opposite but nonetheless it's a great experience to see some of the world's most famous sights and grab a few obligatory snaps.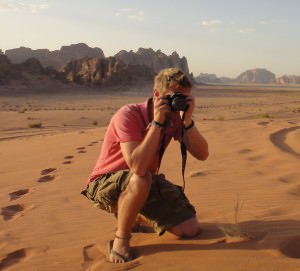 But what about when you've seen 100 Buddhist temples but you arrive in a town with another famous one? Or you had your fill of Roman ruins but your guidebook says the ruin in the next town is a 'must-see'. What then? This is what I mean by the term 'the travelers obligation', the feeling that you should go to see that 101st temple even though you don't want to, you'd rather relax and watch a movie but the guilt is too much and away you go.
I was in Egypt recently and had a great time. I took the ferry from Sudan all the way to Aswan, followed the Nile north through Luxor, Cairo, Alexandria and Dahab. As you can imagine I saw some jaw-dropping ancient structures – the Pyramids, the Sphinx, the Valley of the Kings, Abu Simbel but towards the end of my time in Egypt I found myself jaded by visiting yet another generic, sand-covered tomb however I went through the motions and saw every last one in every town I was in. I was wondering if 'the travelers obligation' is an emotion endured by all backpackers and travelers.
Can you have too much of a good thing? Are we just spoiled by the lifestyle that we live? Does 'the travelers obligation' really exist and if so should we feel guilty about it?
Maybe I've just been on the road too long but as I sit on the boat to Jordan, the excitement of being on the road has come flooding back to me. I'm on my way to see Petra and not through any sort of obligation whatsoever.