Serengeti Half-Marathon*, Safari & Zanzibar Charity Trip
TRIP DATES: November 9th to 19th 2021 
24/24 SPOTS GONE. SOLD-OUT. 
*5km, 10km, 21km and 42km distances available
Come and run (or like my mum and me, walk) a marathon* (5km, 10km, half and full marathon distances available) in the Serengeti National Park! Then celebrate with us on a once in a lifetime safari, through the UNESCO Ngorongoro Crater where we can expect lions, elephants, giraffes, hyenas, and if we're lucky even some rhinos & leopards! 
And after all that hard work, we're off to Zanzibar, the jewel of East Africa. A paradise island with crystal clear blue waters, where the cultures of Tanzania and the Middle East meet, we'll even stop off for a visit to Freddy Mercury's birthplace, before setting up for a couple of days of relaxing, and sunset cruises on a traditional dhow sailing boat.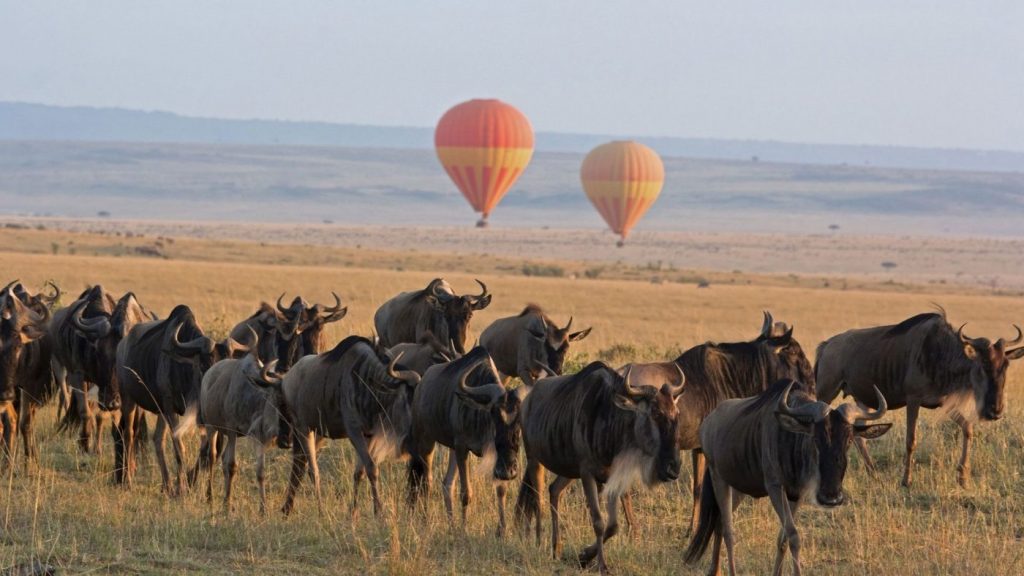 What! What?! A Marathon in the Serengeti?!
Yup. Really. Like I mentioned above, come and join our charity trip. You don't even have to do the 'race' if you don't want, but I recommend you guys jump on board. You don't have to do the full 41km marathon of course, you don't even have to do the 21km Half-Marathon that my mum and I will do together (walking). There are also 5km and 10km distances available, so don't be scared! It's for charity, so let's push ourselves, raise some money and go for the adventure of a lifetime.
I should also add that this isn't some hair-brained scheme thought up by yours truly on this blog, the Serengeti Marathon is an official even run every year with 100s of participants. It's complete with all the appropriate aid stations, doctor pitstops, and media crews.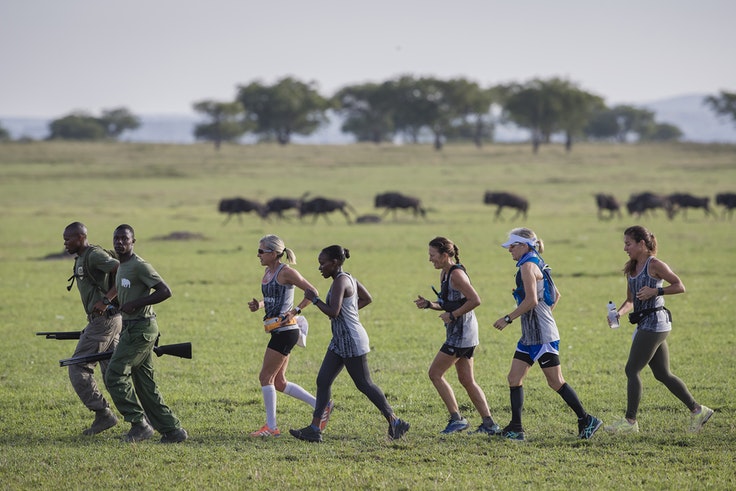 THE TRIP – HOW IT WORKS
Don't worry, it's not a crazy fitness trip! It's an adventure where we get to go on safari in both the Serengeti AND the Ngorongoro crater. We get to visit our partner school from my Mudita Adventures non-profit where we do a lot of work and donate some much need supplies to Beatrice the headmistress and her team. We get to lounge our bums in the paradise island of Zanzibar, with the clearest, bluest water you may have ever seen. And there may even be a sunset cruise, with local music (and perhaps some local booze), on our last night to celebrate it all. 
BUT… before that. The charity aspect. As many of you guys know, my mum has Parkinson's disease. In 2019, we climbed Mount Fuji with the most amazing group, all for charity again. It was a life-changing event, and I was so proud of everyone for raising money and putting themselves through the struggle of climbing a mountain when they should be on holiday!
This time? A walk in the park. Kinda literally. A 5km, 10km, half or full marathon THROUGH the Serengeti National Park! Pretty cool right? My mum is going to attempt the 21km, half marathon (walking of course), so I hope you guys will join us for that, but if that's too much, you can, of course, go all the way down to a 5km. So don't worry!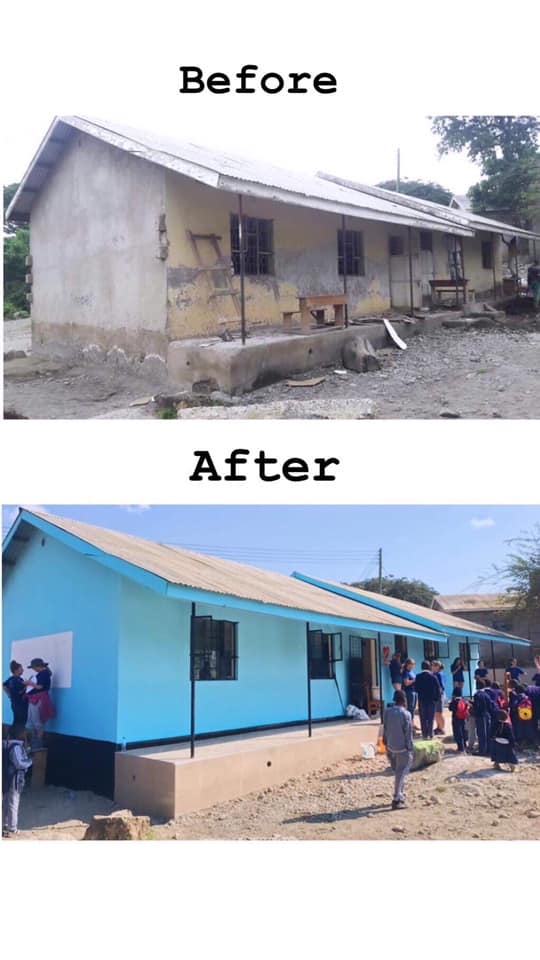 My group tours offer something slightly different from any tours. Firstly, people who follow my blog here, or my Instagram.com/onestep4ward, are adventurous, fun souls! They know my travel is a little crazy, and they're ready for the trip of a lifetime, so expect a great group of international people!
Secondly, safaris are normally prohibitively expensive, so with my trip, you get a safari, the marathon, donations and visit to our partner school AND a trip to Zanzibar for what less than what people normally charge just for the safari. Why? Well first, it's a charity trip so we want to raise money for 'Cure Parkinsons', and secondly, I'm not some big company, it's just me, so no office, no staff, and we keep the costs low by camping on the safari too.
Please know that the reason we can do our trip at under the normal super expensive 'Africa Safari' type prices you normally see AND still include flights to Zanzibar etc is that we drive across the national park. The vehicles we use are lovely, but the days are long and bumpy! We use campsites in the evenings. That means we're right in the thick of the animals in the mornings, ready to see the lions and elephants in all their glory. So it's tents and torches during the safari. There are proper toilets and showers at the campsite of course. 
Finally, (for better or worse!) I'll be on the trip! I know travel is expensive and scary, especially with COVID. So if the travel isn't possible, it is of course 100% refundable. Also, I don't farm you out to any other company. This is my operation, and I'll be there. You deal with me directly, questions, emails, WhatsApp, and then I'll personally be there for the trip too. No language barriers, and a friendly face (I hope!) throughout the whole process.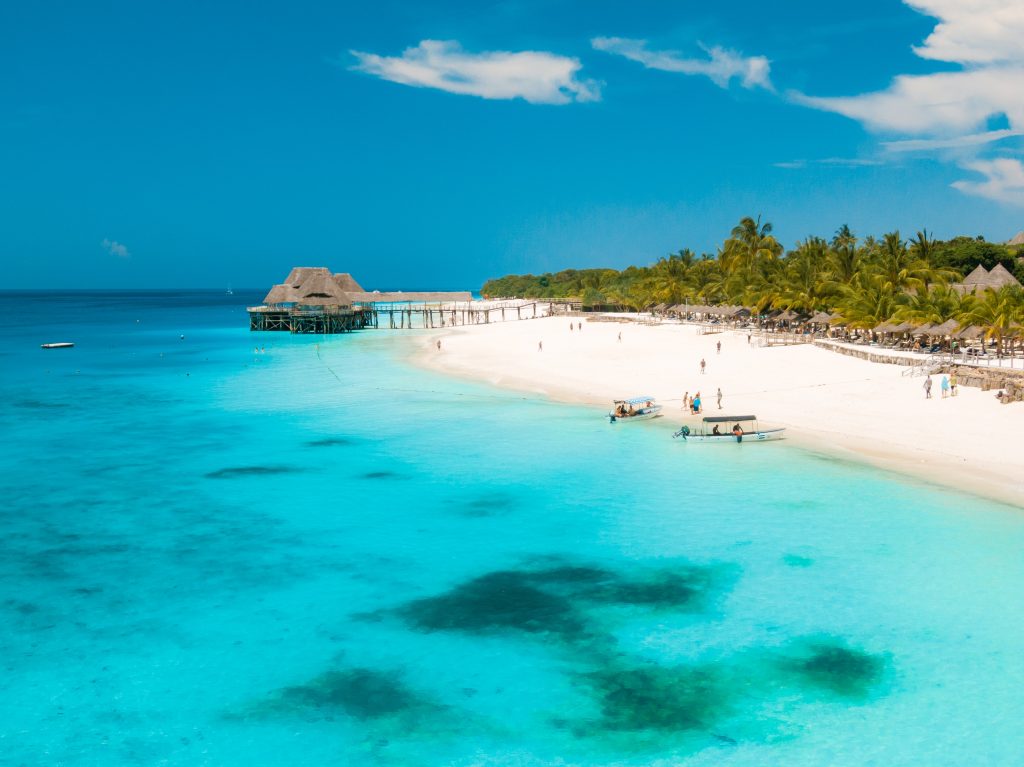 The Charity Aspect – How It Works
So my amazing mum was diagnosed with Parkinson's disease in 2012. We were devastated, and it was tough. But rather than let it define her, my mum has been facing Parkinson's head-on. With trips to Syria, Iraq, Syria, Afghanistan since then, the momentum culminated in my mum (and a group of amazing people) climbing Mount Fuji in 2019 for 'Cure Parkinsons', a charity dedicated to finding a cure for this awful disease, raising over $20,000USD. And what a group it was!
So we're going to go again! This time with the Serengeti Marathon. My mum will sign up for the 10k, or if she's up to it, the half-marathon 21km. You guys can do any distance you choose, fro 5km to 42km! And again we'll raise money for Cure Parkinson's, with a $10k goal. Please help us! First by joining our adventure. And then, if possible, we'd love the people who join us to try to raise $500 each through their friends and families too. But don't worry, the fund-raising is not compulsory of course!
We have a FUND RAISING PAGE that we can all share:
https://www.gofundme.com/manage/serengeti-half-marathon-for-cure-parkinsons
2020 was tough for everyone, and 2021 hasn't been easy so far. But by the end is insight. So let's make 2021 a year to remember for the right reasons. Let's so some good!
Is it Safe to Visit Tanzania? What About Covid?
As someone who recently ran a trip to Iraq, where everyone told us we would never be able to visit Baghdad and Babylon in Iraq as a group, but we did it, and it was epic! Or when we traveled to Syria with a group last year, and that was beautiful too, well let me tell you that Tanzania is 10000X times safer than that. In fact, it's safer than New York, London or Paris. 
Tanzania also relies heavily on tourism as its main industry, so many families have been devastated by the lack of numbers. We can help in our little way by going back. All precautions to minimise COVID-risk is, of course, taken. More information about that will be sent to you via PDF after you declare an interest or sign up.
Where Are Tanzania and Zanzibar exactly?
Tanzania is in East Africa. The Capital is Dar Es Salaam, although we won't be going there aside from airport transits. We will be spending our time in Arusha, then on safari in the Serengeti and Ngorongoro crater. And finally on Zanzibar, a paradise island just off the coast of mainland Tanzania.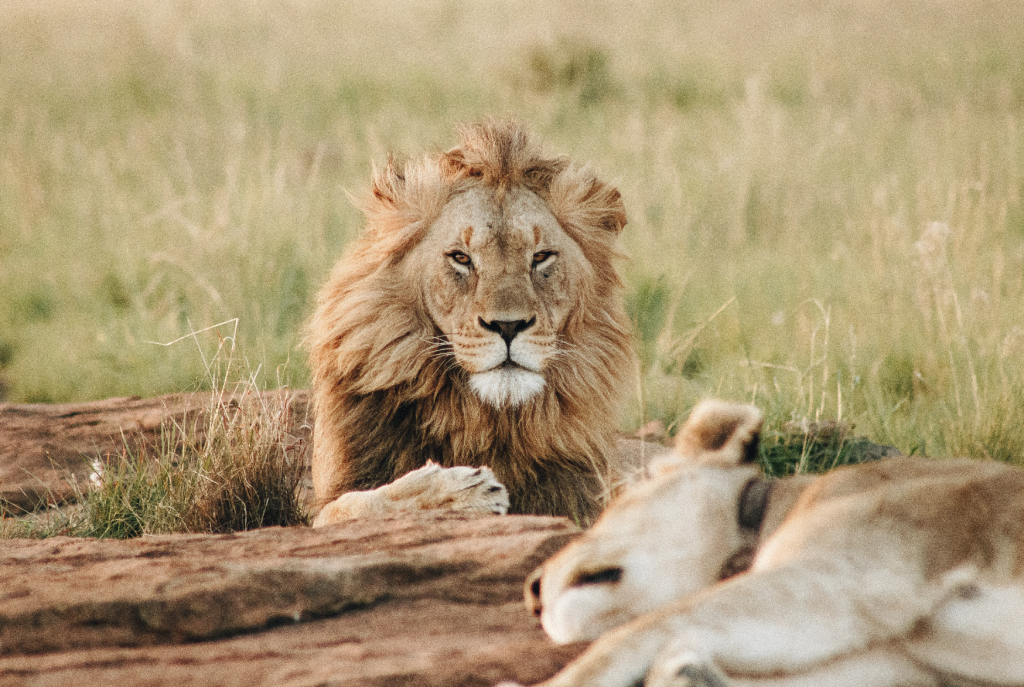 How Do We Get to Zanzibar/The Marathon etc etc?
Don't worry. That's all on me! You just have to get yourself to 'Kilimanjaro Airport' (CODE JRO, or ARK). From there, you're in my hands. We'll spend a day in Arusha debriefing, then transfer through the national park to the marathon, then safari, then back to Arusha to connect on a flight to Zanzibar. After your recharge in paradise, I'll leave you back in Zanzibar airport. That's where your trip ends. Here you can either continue your holiday or connect back to JRO and fly home. I can help advise onward travel of course!
What about the Tanzania Visa?
Don't worry. 99% of nationalities get a visa on arrival, which means you don't have to do anything. Just show up. You do need 'Yellow Fever' vaccination though. Your local GP/Doctor can issue you that with no problem. If you have any questions about that, just let me know. You may need a COVID test, although by November I'm hoping that will all be almost gone.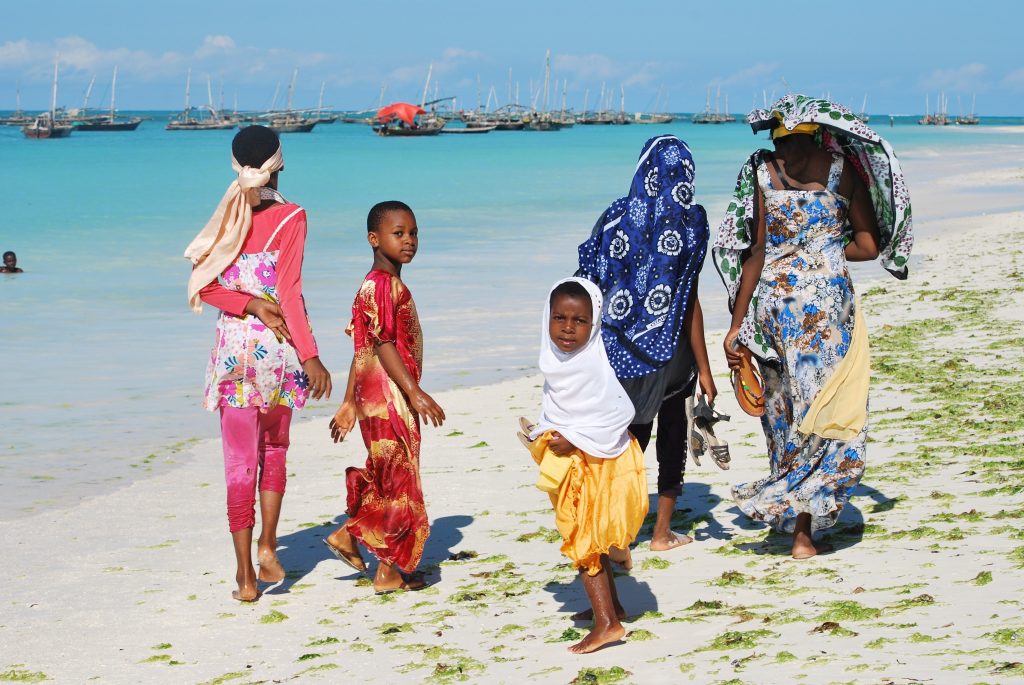 MORE INFORMATION
DATES:
NOVEMBER 2021 9th to 19th.
COST:
EARLY BIRD: (deposit paid June 1st): £2049 ($2780USD)
STANDARD PRICE: £2199 ($2980)
10% non-refundable deposit (£205) to secure your spot. Refunds, minus fees, expenses, and exchange rate costs, will, of course, be issued if the trip is cancelled due to COVID
100GBP discount if you've been to Iraq, Syria or climbed Mount Fuji with me.
All balances to be paid in GBP (not USD)
Full balance to be paid 3 months before the trip (August 2021).
Price based per person sharing (but don't worry, most people come alone, I can pair you up)
Single supplement priced at $850 extra
PAYMENT PLAN available upon request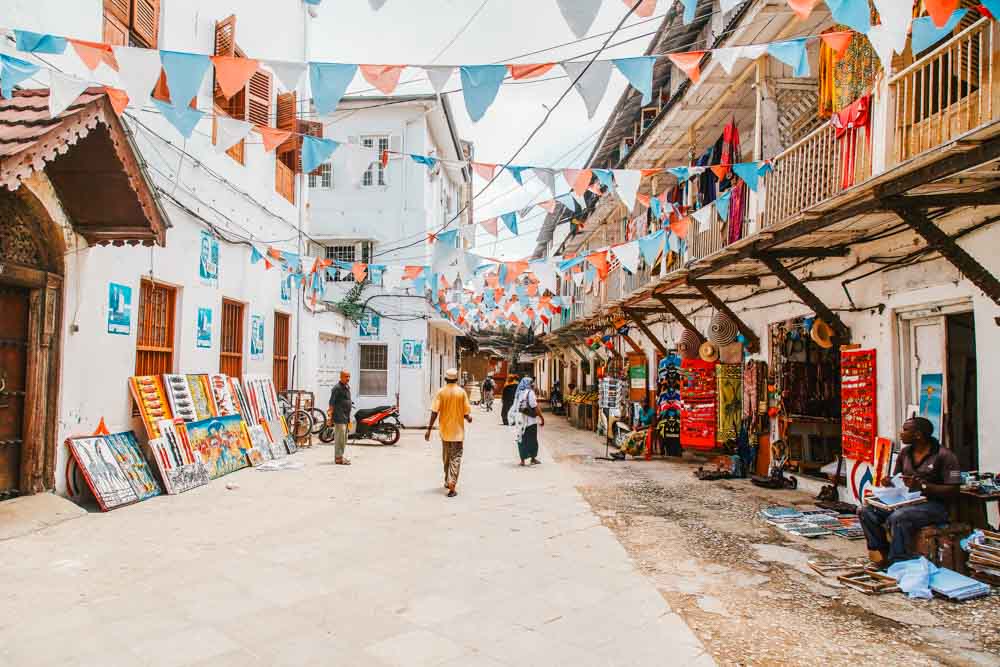 ITINERAR
November 9th 2021: Day 1
DAY 2
DAY 3
DAY 4
DAY 5
DAY 6
DAY 7
DAY 8
DAY 9
DAY 10
Nov 19th; DAY 11
November 9th 2021: Day 1
Arrive in Arusha anytime today. We'll meet in Kilimanjaro airport, and with a bit of luck on the cloud cover, you'll have flown right over th top of Africa's highest mountain – Kilimanjaro itself. Arusha is just 50 miles/80km from the mountain, so it will serve as a backdrop if the air is clear. What a way to start the adventure!
That evening, after we check-in to our local guesthouse, I'll (Johnny) give a briefing about the trip ahead, we'll have our first  group dinner together then for the bravest among us, I'll bring you all to my favourite local (very local!) African bar for a Kilimanjaro beer.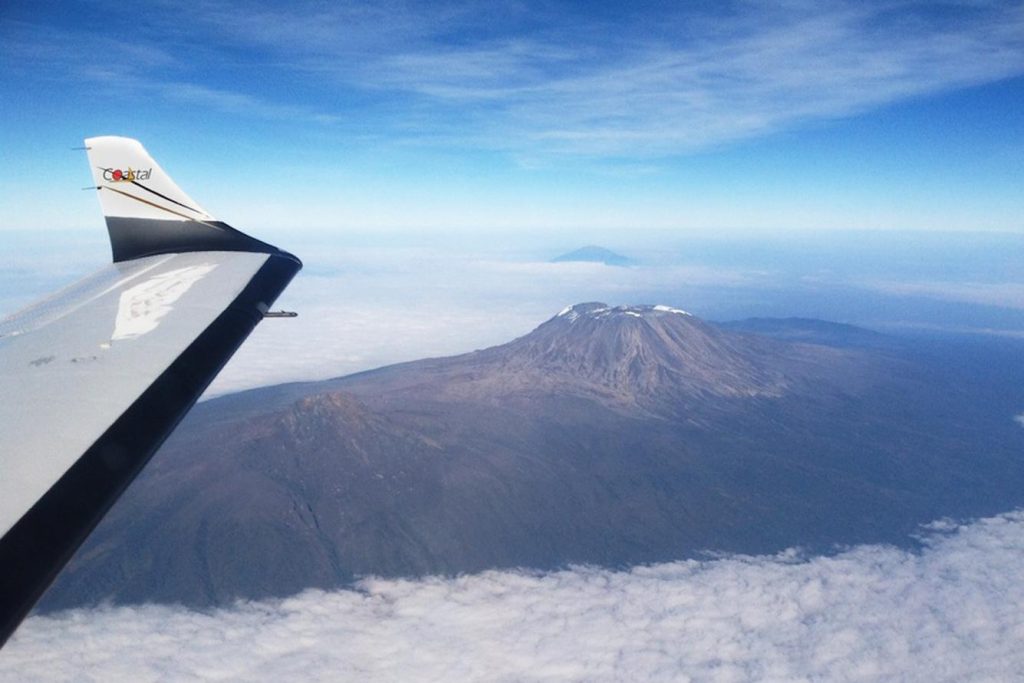 DAY 2
Today, we'll have quite a slow-paced today. Many of you will have flown from across the planet, so nothing too taxing. We will have a visit to a local Tanzanian market, which if it's your first time in Africa, will be quite the sight!
In the afternoon, we'll visit our partner school where we have built 8 classrooms, installed toilets with running water, built a staff room and teacher office over the last 4 years. We'll have the opportunity to take a tour of the local village and see the great work the team is doing for the kids here. Also, I'll coordinate a donation for anyone who would like to help out too. Prepare for chaos when the school kids here we're coming!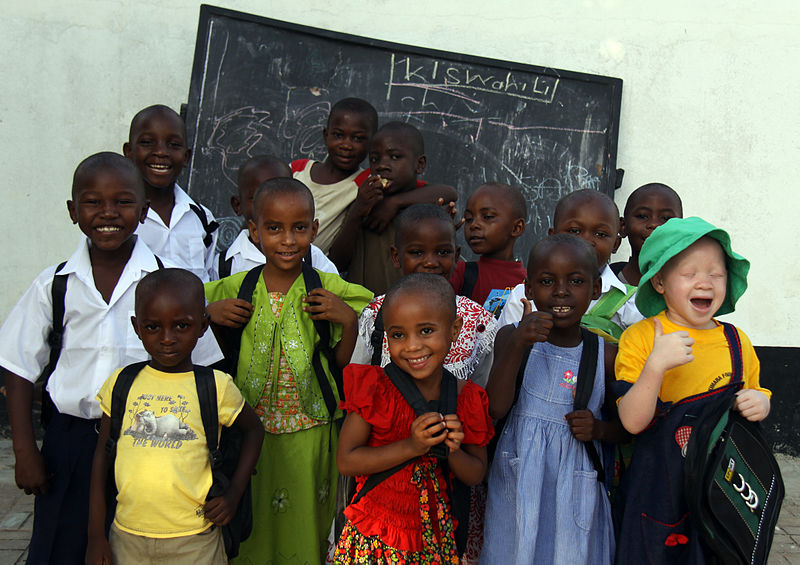 That evening, we will make our way to the Serengeti park border and sleep there, to minimise driving time the next day.
DAY 3
Early start folks. Tick off that bucket list, you're on safari! We'll be in lovely 4 wheel drive vehicles, air-conditioned, with charging sockets for cameras. 6 to a vehicle. 
We go straight into the Serengeti in the morning, when the animals are more active, and immediately we start our first game drive. The expert trackers, guides and drivers will do everything they can to ensure we see as much wildlife as possible. No guarantees of course, but I'd bet my last dollar on zebras, giraffes, elephants, buffalos, and 99.999% lions too. Extra points (and tips to the drivers!) if they manage to find us any leopards, cheetahs or rhinos. Fingers crossed!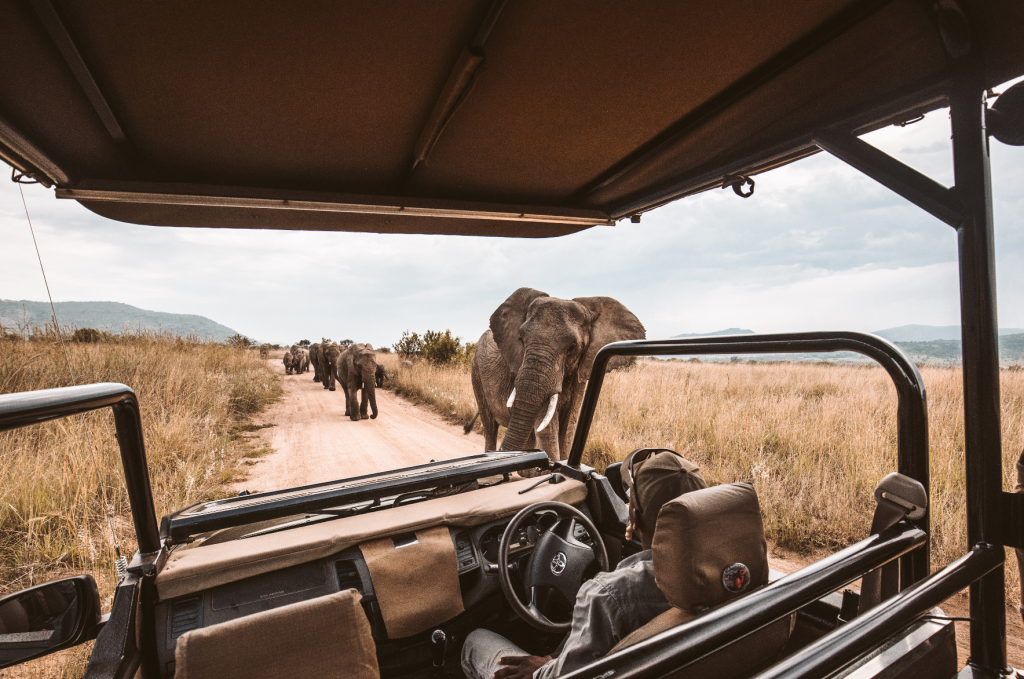 That night we reach the camp, eat as a group, and have an early night. Safaris are once in a lifetime experiences, but they're pretty tiring, so early to bed no doubt. 
DAY 4
Another full day of Serengeti game drives. Agan the guides will have us up early, ply us with brekkie and coffee and try to get out to the savannah and grasslands as the sun rises when our chances of seeing some spectacular wildlife in action is at its highest.
The last time I was here, we saw a cheetah and her cub taking down a deer, brutal, but beautiful. And with karma on our side from our impending charity run, I'll have my fingers crossed from now until then for something even more amazing! Either way, the Serengeti is jam-packed with wildlife, so keep your cameras charged folks.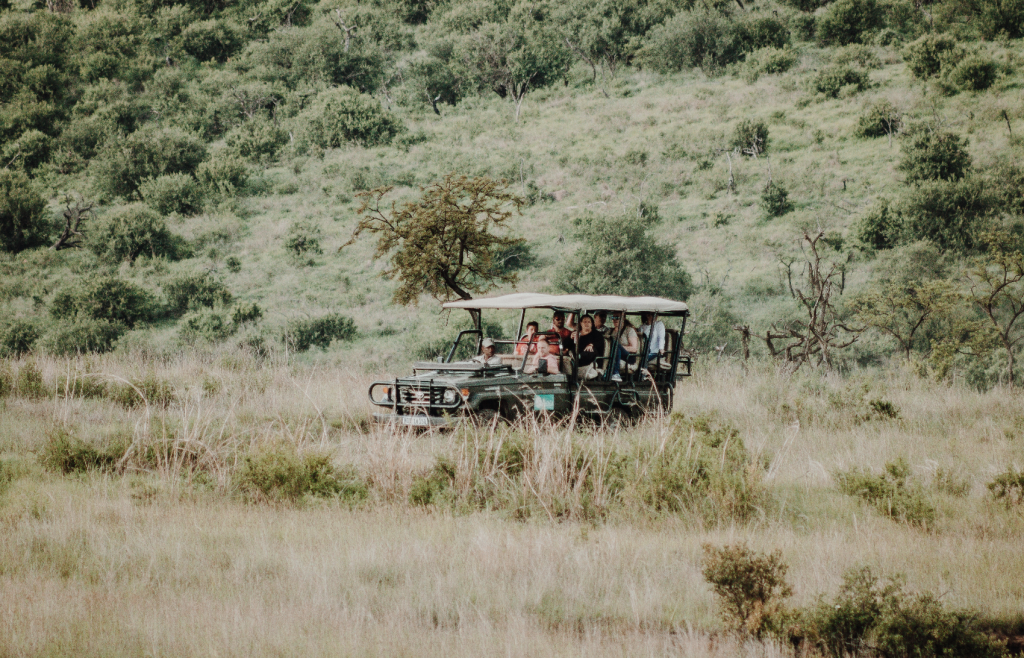 That night, we reach a new camp, where we will stay for 2 nights. This is the scene of the crime! The start point for the run. Eeeeek.
DAY 5
'Race' day! Depending on whether you're doing the 5km, 10km 21km half, or full 41km (or if you're just here to support the effort), we'll have various starting times. My mum and I will be lining up for the 21km, half marathon. We'll be walking the whole thing. Slow and steady. Aiming to do it in 4 hours 'ish'. It's not a 'race' for us. It's an experience of a lifetime, and to raise money for a worthwhile cause. All the time, amidst the beauty of the Serengeti national park. What more could we ask for.
As we limp and hobble over the line, back to camp to freshen up, and then a group dinner/party to toast away the aches and pains!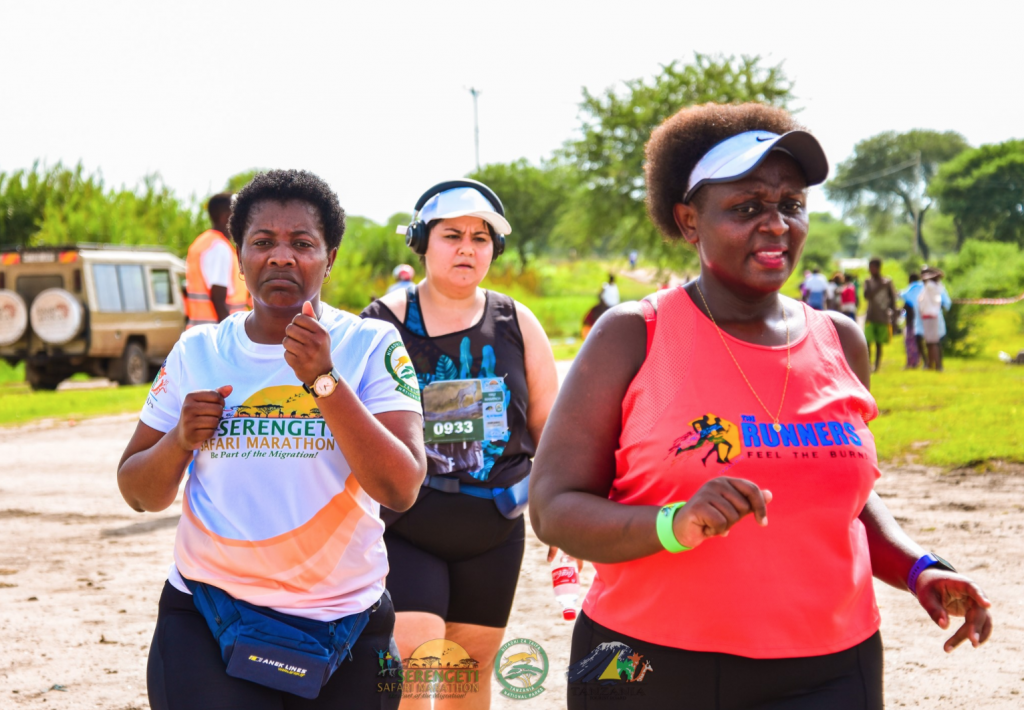 DAY 6
A long day today, but undoubtedly one of the highlights.
Today we make the long journey back across the Serengeti to Arusha, but not without stopping at the breath-taking Ngorongoro crater. Formed by a meteorite hitting the earth, it's become somewhat of a Jurassic Park centre. Natural protection, freshwater, nowhere on earth has a higher concentration of wildlife. No wonder it's a UNESCO World Heritage site. Soak it up folks, this is Africa at its best. 
After your camera batteries have long run out, we'll drive back to Arusha, to the same hotel as the first night, where you'll have proper wifi, showers, and cold beers available. You'll have earned them!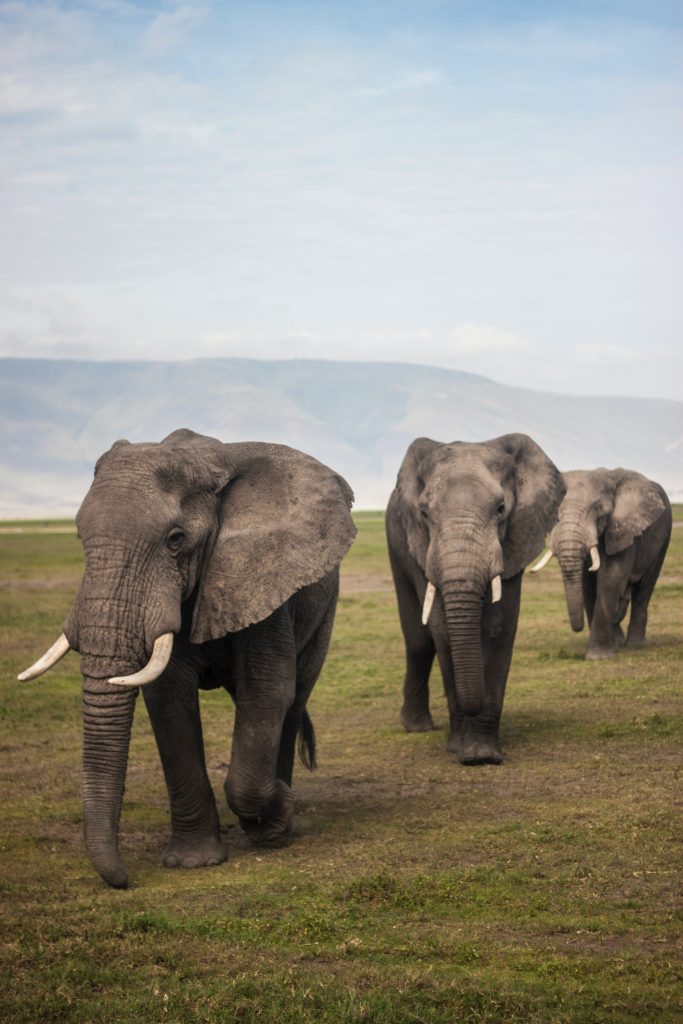 DAY 7
Woaah, the last few days have really been quite something! You'll still be on a high, but if you can bring yourself back to earth, we'll have a lazy breakfast, head into town for a real coffee (they're hard to come by in Africa!), and then slowly make our way to Kilimanjaro airport for an afternoon flight to paradise. Zanzibar, we're coming for you!
We land in Stonetone, where we'll have a transfer to our hotel downtown. Stonetown is also a UNESCO world heritage site, full of nooks and crannies. Formally colonised by Arabic Oman, the blend of Islamic culture with Swahili is beautiful. We'll go for a casual wander downtown to the night market, and maybe grab a nightcap at Mercury's Bar.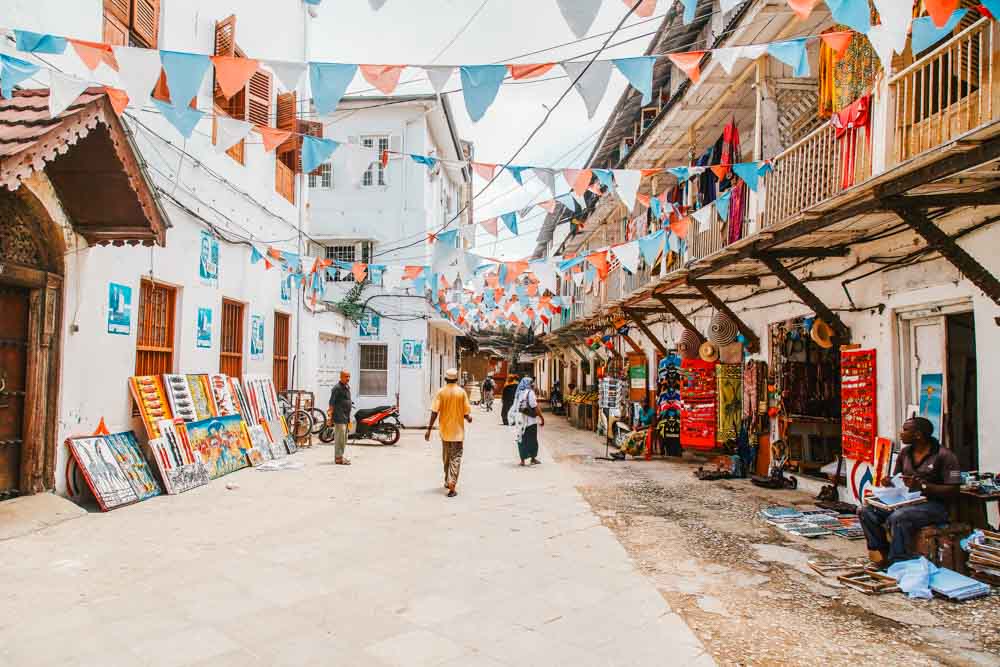 DAY 8
After brekkie, we have a casual walking tour of Stonetown, where you'll hear about the history of how this beautiful old town formed. We'll visit a local souq, where you can try, and buy, all the local delicacies. 
We'll pop into Freddy Mercuries house (now a gem shop) and wander the streets of Stonetown before the sun gets too hot. Lunch on the water, and then a transfer north to the most beautiful section of all Zanzibar, Nungwi. Where we'll spend the next 3 days.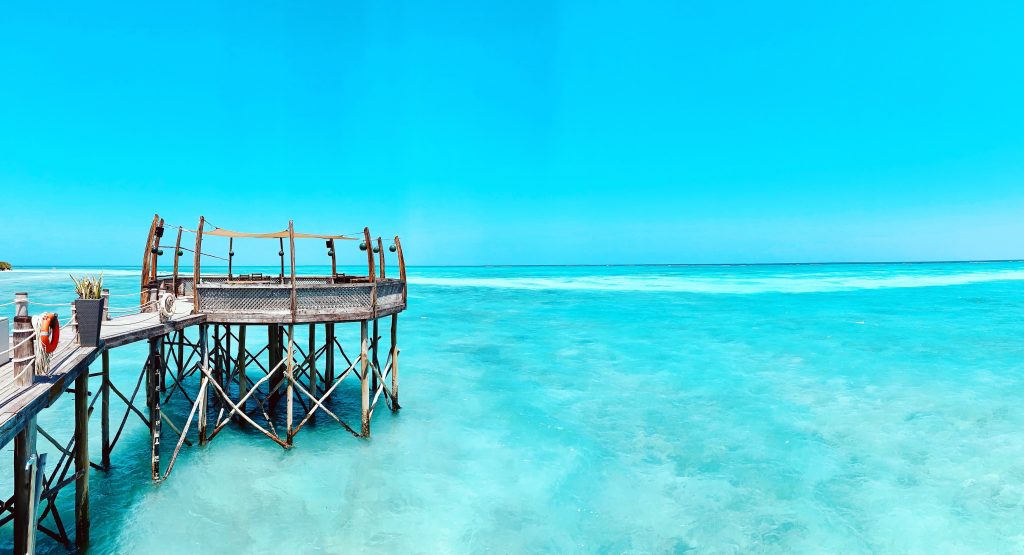 DAY 9
Believe it or not, today you have a day off! For those who have joined my trips before, you know that's quite a rare treat! But, this is Zanzibar, not Beirut, Baghdad or Damascus, so it's only right you get to relax. 
Zanzibar is famously known as the 'Spice Island', so some of you may choose an optional spice tour (For sure I know my mum will!), will others will think a day by the pool or beach with a Pina Colada is a better choice. You can go and spot wild dolphins, or scuba. There are a host of optional activities, I'll give you guys a brief the day before and you can decide, no rush at all.
For the more social (i.e normally everyone!) we'll have sunset cocktails on a near by rooftop in my favourite bar. Don't be late, it's happy hour!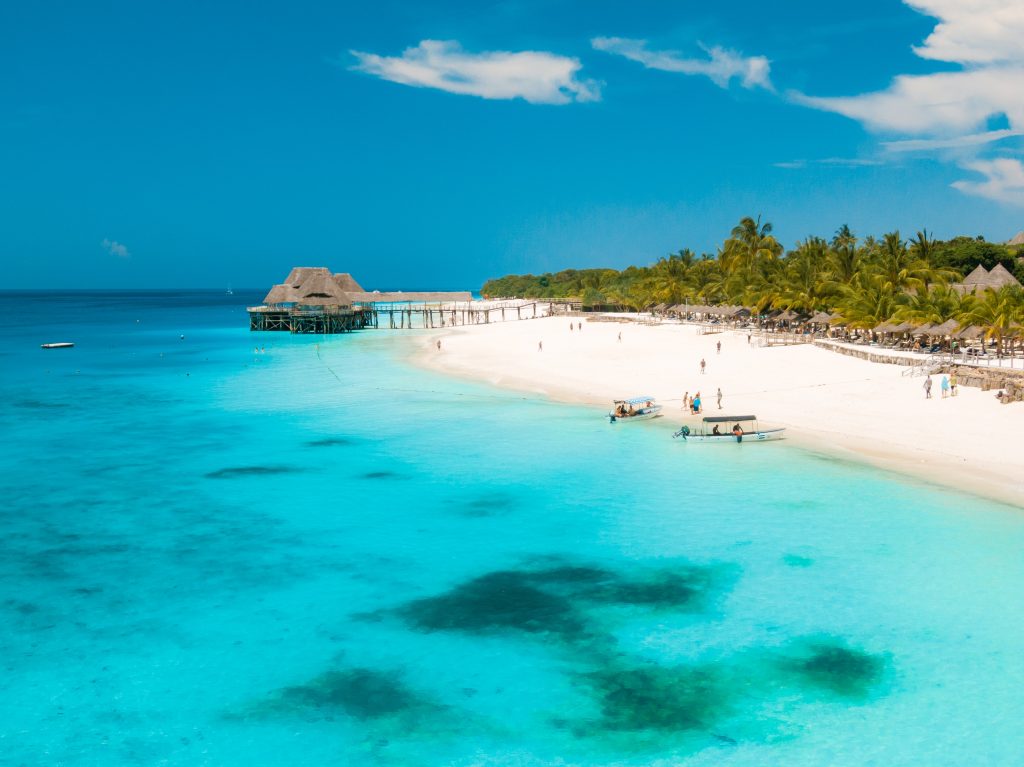 DAY 10
Our last day! Nooooo!
No early starts today, breakfast on the way, suntan lotion ready to apply. You're free today until our big send-off in the late afternoon. We have a private dhow (a traditional Zanzibari sailing boat) organised, with local musicians on board, to take us up the coast as the sunsets. Icebox prepped and ready for us too, so we can enjoy our last night together in style.
Don't be sad that it's nearly over, be happy it happened.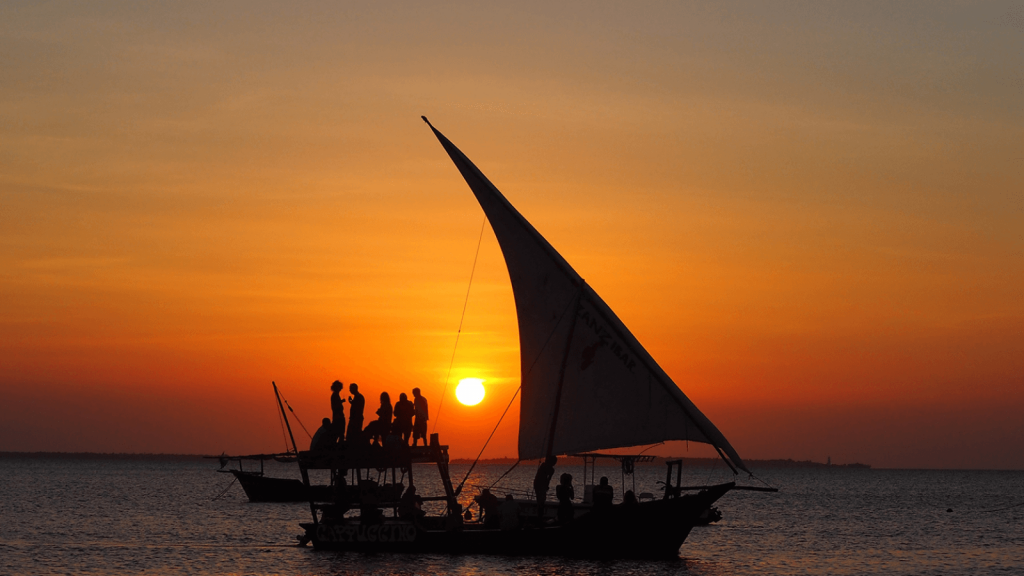 Nov 19th; DAY 11
Our time is up folks. Check-out is at 11am, but I can organise airport transfers for any time of the day or night. For many of you, you'll have booked a flight back to Kilimanjaro airport, where you'll catch your return flight. For others, you may want to stay longer in beautiful Zanzibar, and if anyone wants to climb nearby Mount Kilimanjaro (I recommend it!), let me know – I know a lovely lady who is a local operator, cheap prices, and she's the lady I used when I did it years ago, we can organise that without a problem.
And that's our lot team. Hope it was the adventure you dreamed of. Until the next time….
WHAT'S INCLUDED:
Domestic Airfare from Arusha to Zanzibar
Stonetown Walking Tour
English speaking local guide on Safari
Johnny will be our international guide throughout
Safari 4*4WD vehicles and drivers.
10 nights accommodation
6 nights in guesthouses in Stonetown, Nungwi (Zanzibar), & Arusha
4 nights at Safari Camps
3 meals a day throughout the safari
All national park fees
Private sunset dhow cruise in Zanzibar
Airport transfers at both sides
WHAT'S NOT INCLUDED:
International airfare to Tanzania
Flight from Zanzibar to connect home
Travel insurance
Any additional food or snacks
Tanzania visa ($50 for most nationalities)
Tips
Lunches and dinners outside of the safari
NOTE: There's always a risk of cancellation due to COVID. Flights and visas can be cancelled last minute, with no advance warning. Refunds will be given, minus any costs incurred. 
WANT TO COME?
Email me on johnny@onestep4ward.com, or send a message on instagram.com/onestep4ward or facebook.com/onestep4ward.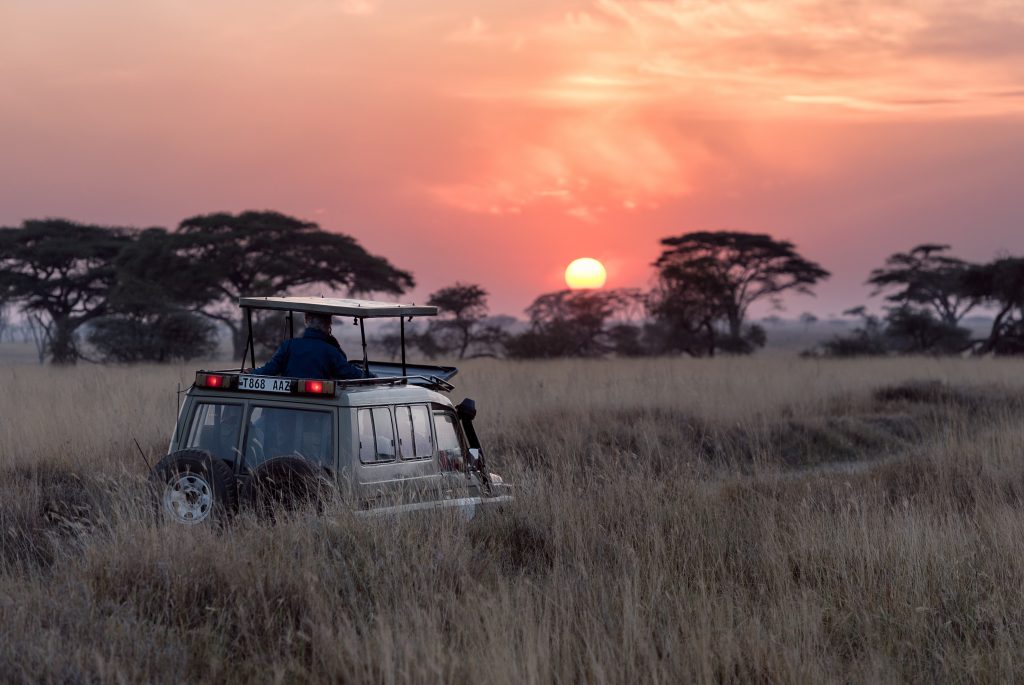 Remember, never travel without travel insurance! And never overpay for travel insurance!
I use HeyMondo. You get INSTANT quotes. Super cheap, they actually pay out, AND they cover almost everywhere, where most insurance companies don't (even places like Central African Republic etc!). You can sign-up here. PS You even get 5% off if you use MY LINK! You can even sign up if you're already overseas and traveling, pretty cool.
Also, if you want to start a blog...I CAN HELP YOU!
Also, if you want to start a blog, and start to change your life, I'd love to help you! Email me on johnny@onestep4ward.com. In the meantime, check out my super easy blog post on how to start a travel blog in under 30 minutes, here! And if you just want to get cracking, use BlueHost at a discount, through me.
Also, (if you're like me, and awful with tech-stuff) email me and my team can get a blog up and running for you, designed and everything, for $699 - email johnny@onestep4ward.com to get started.
Do you work remotely? Are you a digital nomad/blogger etc? You need to be insured too.
I use SafetyWing for my digital nomad insurance. It covers me while I live overseas. It's just $10 a week, and it's amazing! No upfront fees, you just pay week by week, and you can sign up just for a week if you want, then switch it off and on whenever. You can read my review here, and you can sign-up here!