Tallinn has garnered a bit of a reputation for loud, obnoxious stag (bachelor) parties coming for the weekend, getting drunk and naked and having a scrap, and while that may exist, you can easily avoid it and at least pretend to be above it! My couchsurfing host hooked me up a treat and showed me about these places, highly recommended.
Here is an awesome itinerary for an evening in Tallinn, relaxed, classy and beautiful:
EARLY EVENING:
Kadriorg Park:
The park is about 2km from the Old Town which is eminently walkable. So in the early evening set off for the park. If you're still in sight-seeing mode check out both the Presdient's house and the Palace or earn some culture points by popping into KUMU, the art museum of Estonia, the building itself is spectacular and you can bursh up on your knowledge of Estonian artists inside.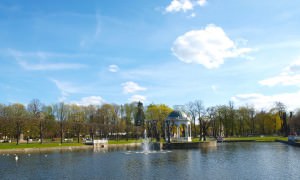 If you're not feeling so cultured, like me, you can grab yourself a bottle of wine and a couple of beers at a nearby supermarket and sit on the grass, chilling out, watching the world go by. The park is beautiful, as are most of the peple wandering around, and an hour or 2 will disappear in a heartbeat.
DINNER:
Old Hansa:
Tourist time! Old Hansa is a blast from the medieval past, with jugs of red wine, roast meat and bread on order, buxom waitresses in old-school costumes and authentic music blaring out. This is the closest you can come to 14th century dining, the place is great, it'll set you back around $20 per head, $6 a beer too. So much fun.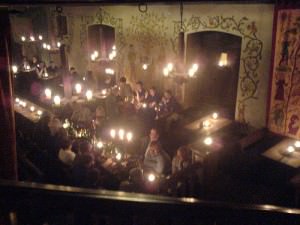 AFTER DINNER DRINKS:
Raddision Lounge 24:
After eating far too much set off on foot to the Raddison hotel just outside the Old Town to the south. The long summer days means the sun will set around 10pm so try to get the terrace bar on floor 24 before that. You can watch the sunset on the old city, with church spires and the walled gates turning colour as they lose light. Drinks are reasonably priced considering, about $5 a beer.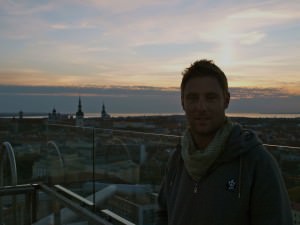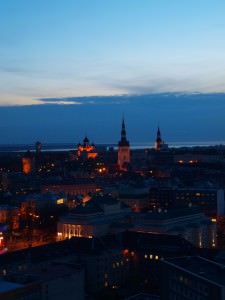 After that either hit the town (Club Hollwood anyone?) or head back to bask in the glory of your amazing evening. Happy travels!