Israeli hostels are really starting to blow me away. First I had Abrahams in Jerusalem (big, funky, great place to meet travelers), next up I had the Fauzi Azar Inn in Nazareth (gorgeous, luxury boutique hostel with so many free services it was hard to keep track) and now the Green Backpackers in Mitzpe Ramon, I'm a very happy man at the mo.
So a large chunk of Israel is desert, and while for decades it was seen as too spartan for tourism, too empty finally some people are coming around to the sheer beauty of it, and a lot of it is down to the guys at the Green Backpackers.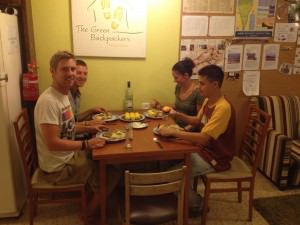 I love huge, wide, vast vistas. Sights that make you stare for a few minutes, stuck for words, just happy to have the opportunity to see what you're seeing. And Mitzpe Ramon has that in bucket loads. Previously though, it wasn't on the backpacking map, but it very much is now.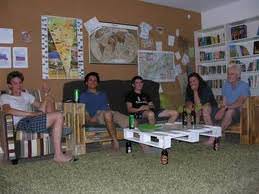 The Green Backpackers opened a couple of years ago, they perched themselves right on the ledge of the biggest Machtesh ('crater) in the world. They are literally 2 minutes away from the edge, it's beautiful. And they seem to have the hostel game down pefect already.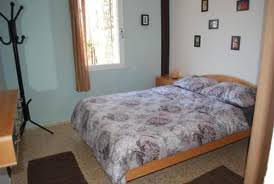 The hostel itself is gorgeous; it has a really warm atmosphere, one that I immediately felt at home in. They have great volunteers who keep the running ticking over and they somehow create a vibe where everybody is chilling on the couch, or in the patio, chatting casually, happy to see new backpackers, it's something really quite special.  I guess the best way to convey the vibe is to say that it's probably the most approachable, least imposing atmosphere I've ever come across in a hostel.
You know the feeling when you check in to a new hostel, people are in their cliques, you dunno who to talk to or sit beside, you maybe end up chilling in your room with your laptop or book instead. That will not happen here! If the Green Backpackers could bottle their friendly ambience and sell it, they could probably afford the buy the huge Machtesh (crater) that they sit beside.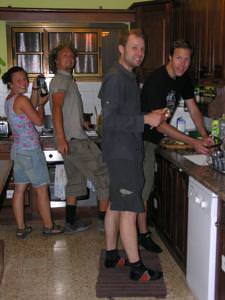 Their pillows and divets are quality too, this may sound like a minor thing but this is something I always look out for. I hate those thin, budget pillows and duvets people try to fob you off with in hostels, but none of that here. These are thick, comfortable 'own-bed' type things, it's hard to get up in the mornings!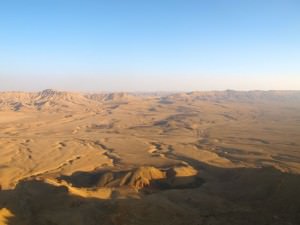 Mitzpe Ramon was previously not factored into people's Israeli schedules, but they're missing out. Tomorrow I'm going to blog about stuff you can do here, and I'm going to add some pics. This is Israel's Grand Canyon, it's that impressive, and the world needs to know about it, and the Green Backpackers Hostel, so help me spread the word. Happy travels!