Taking the family to Waterbom Bali
My family had come to visit me from Ireland (my mum) and from London (my sis, bro-in-law, nephew and niece) and we had a pretty epic trip planned. A few days in Bangkok, then fly down to Bali, on to Lombok and then finally to Komodo to chase some dragons. But this was a different kind of trip, we had a 2 and 4 year old to deal with! So what to do with family and kids in Bali? Waterpark!  I had been hearing amazing things about a water park near the airport in Bali, so I checked out Waterbom Bali to see what all the fuss was about!
It was a great experience, and the whole family loved it. Check out just how much below….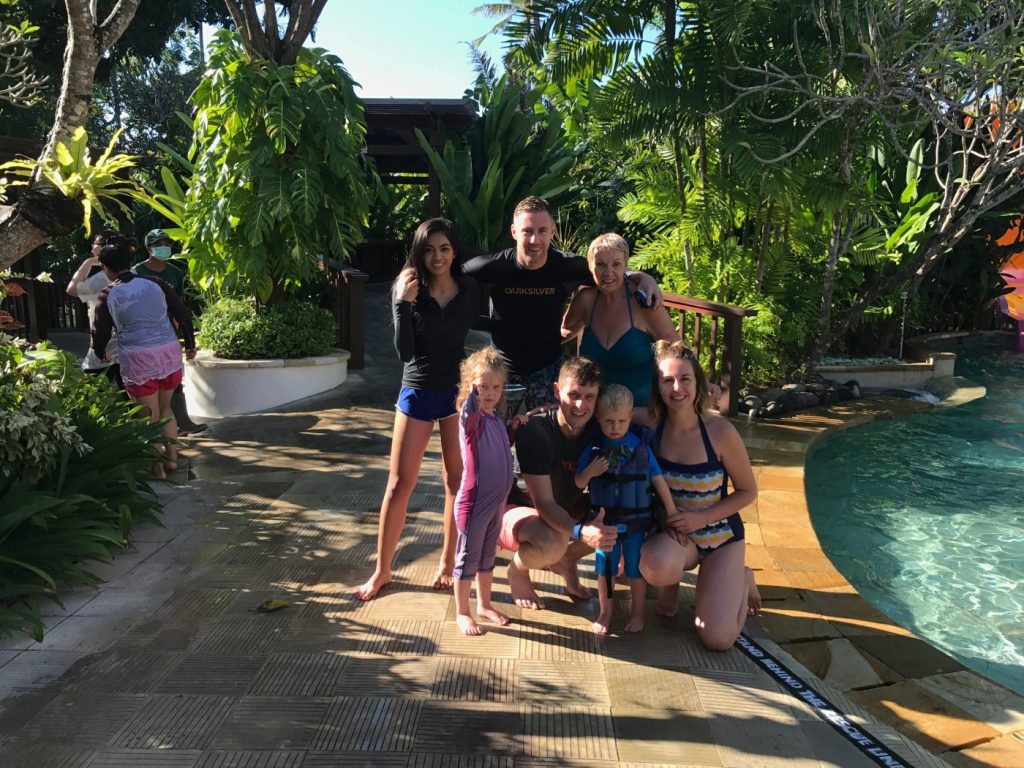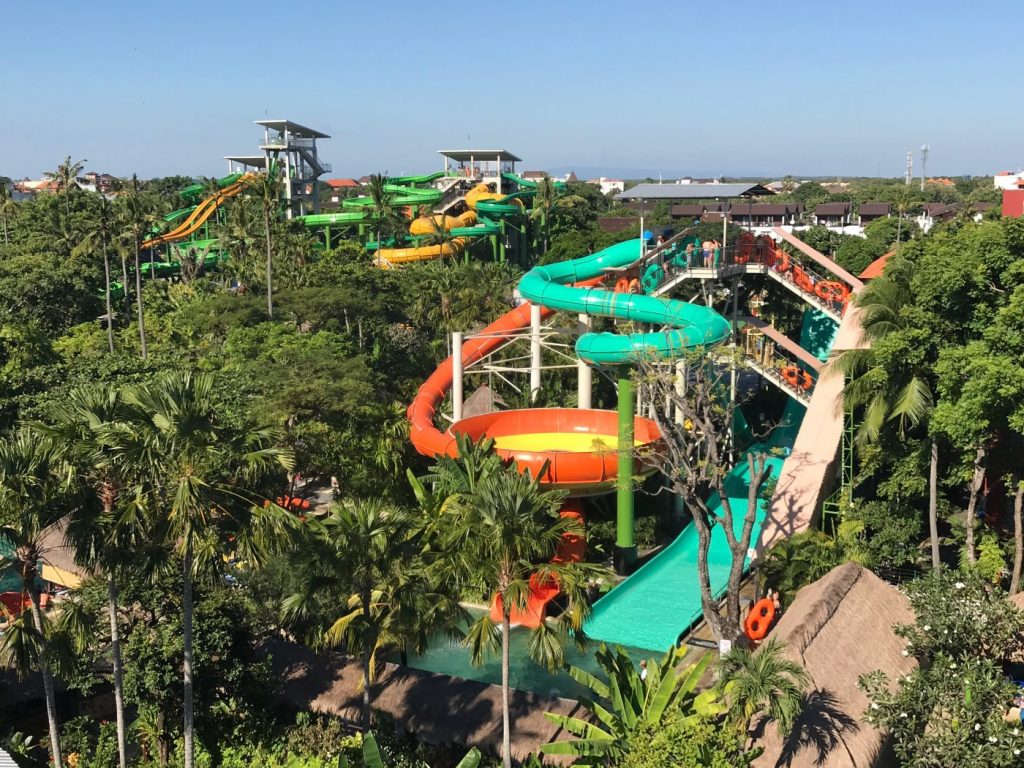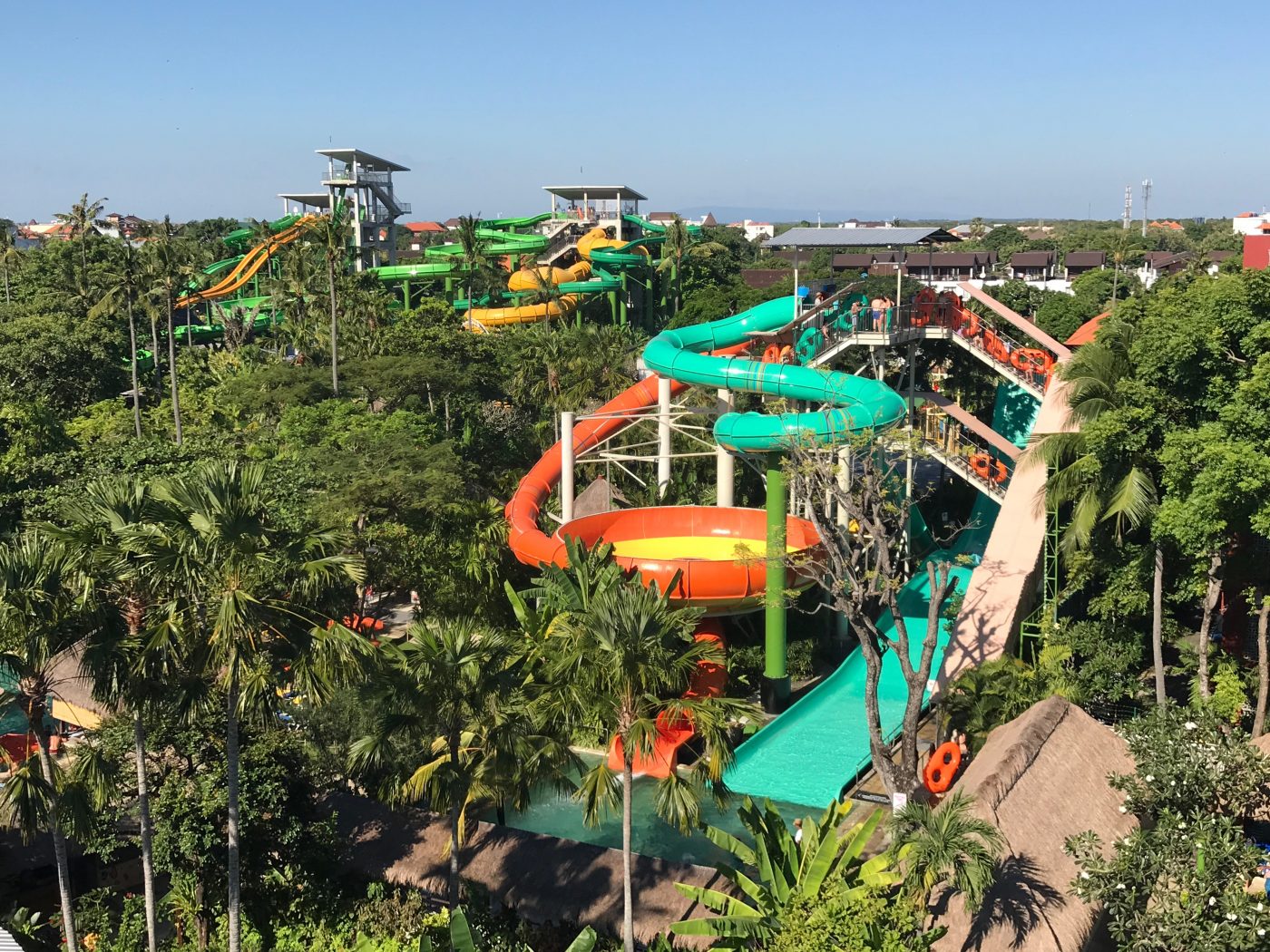 A full day at Waterbom Bali
We were staying in a villa in Canggu, so we had to get back to Kuta, near the airport, where Waterbom is located. That took us about an hour, so we left after brekky and arrived in around 10.30am, giving us a whole day to explore this place.
Once we got our tickets sorted, we decided to organise a gazebo too (extra cost but well worth it). When there's a big group of us it made sense, and the fact they had a safe their to throw the wallets and keys etc in really helped, not to mention a place to chill out and take a break from sprinting from ride to ride (I'm talking about me there, not the kids).
The park itself is pretty big, I was surprised at just how big to be honest. We were led to our gazebo and then we were free to explore.
The Waterbom Bali map: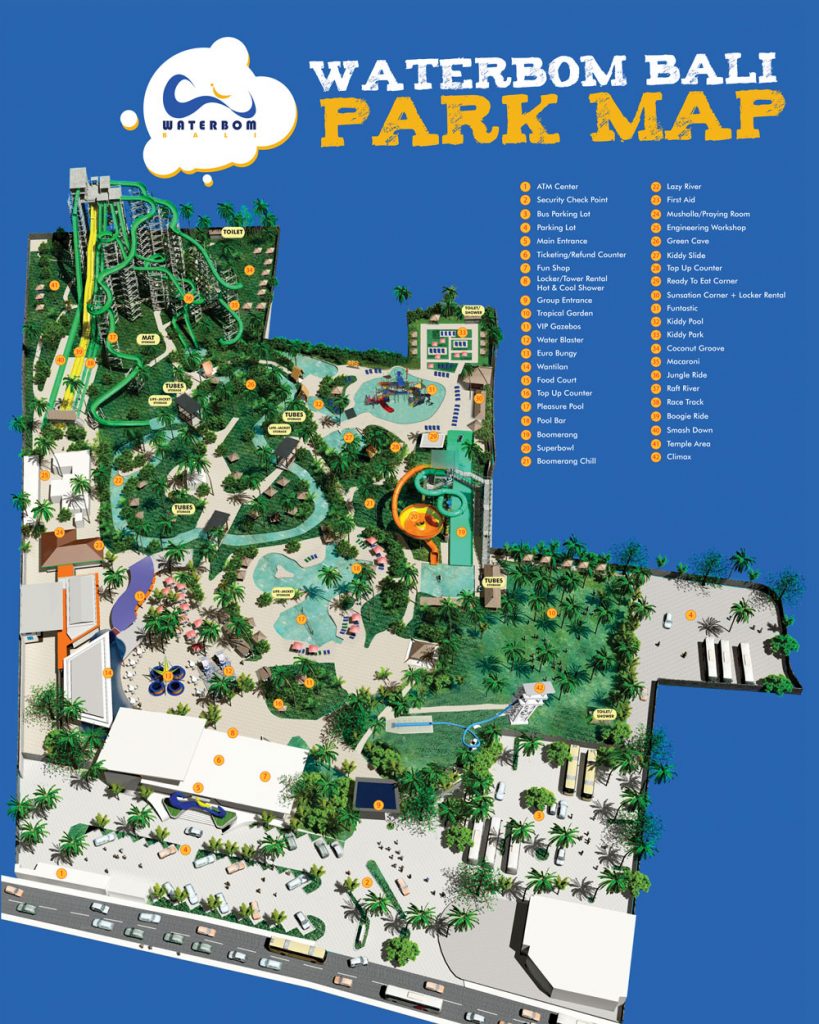 By this stage, the kids (and me) were impossible to contain. HUGE spiral multicoloured slides everywhere. I was thinking, before hand, that this water park would be a poor relative to the ones I've been to in Europe, or even in Thailand, but I was so, so wrong. And actually I discovered Waterbom Bali was voted the Number 1 Waterpark in Asia, and number 2 in the world via TripAdvisor! I'm not that surprised to be honest, the rides are brilliant and the other amenities and facilities are great, especially the lunch options.
The kids headed to the kids section, and they were ready to explode with excitement. It's massive and just perfect for kids, complete with sun loungers around it for the adults to escape.
There is also a great mix between adult slides, younger kids slides and family-type slides where you can all join in on the fun. We had a great time, from my 60-something-year-old mother, to the parents, to the kids, it was so much fun.
There are lots of extra stuff you can pay for too, flowhouse (surfing on the spot), mini-bungees, rock climbing etc and of course any food or drinks that you want. Waterbom is completely cashless though, which is super handy. So you get a digitised wristband that you credit with as much money as you think you'll need, then anything you buy gets deducted from that. Anything left over at the end you get refunded, it's a great system.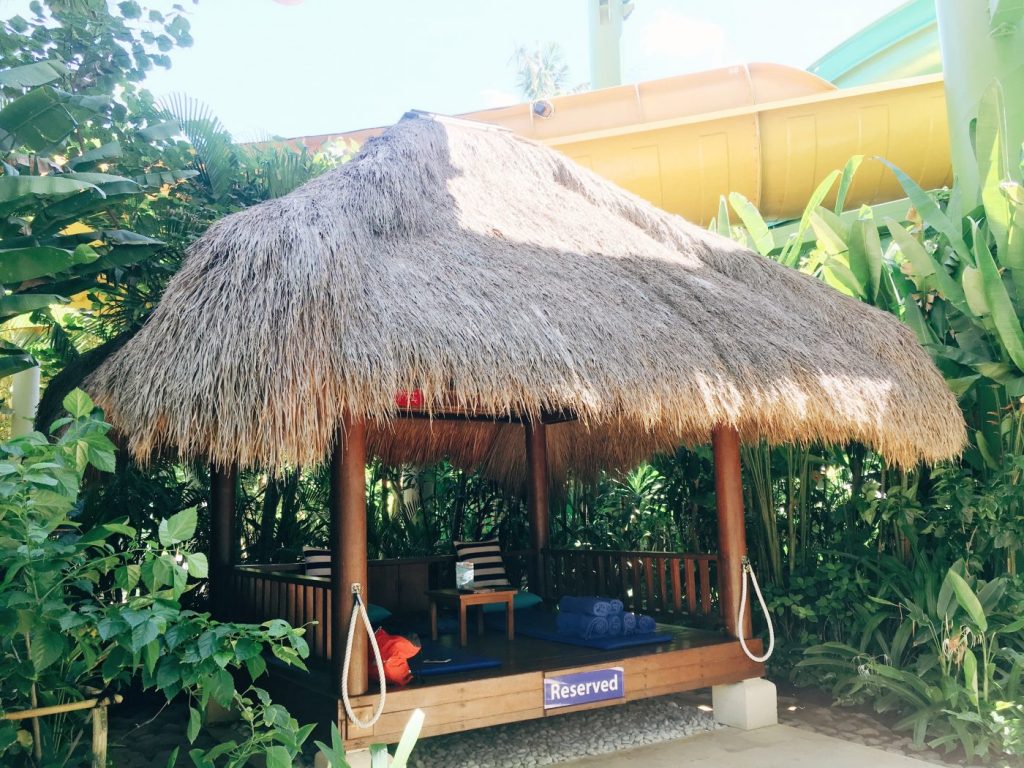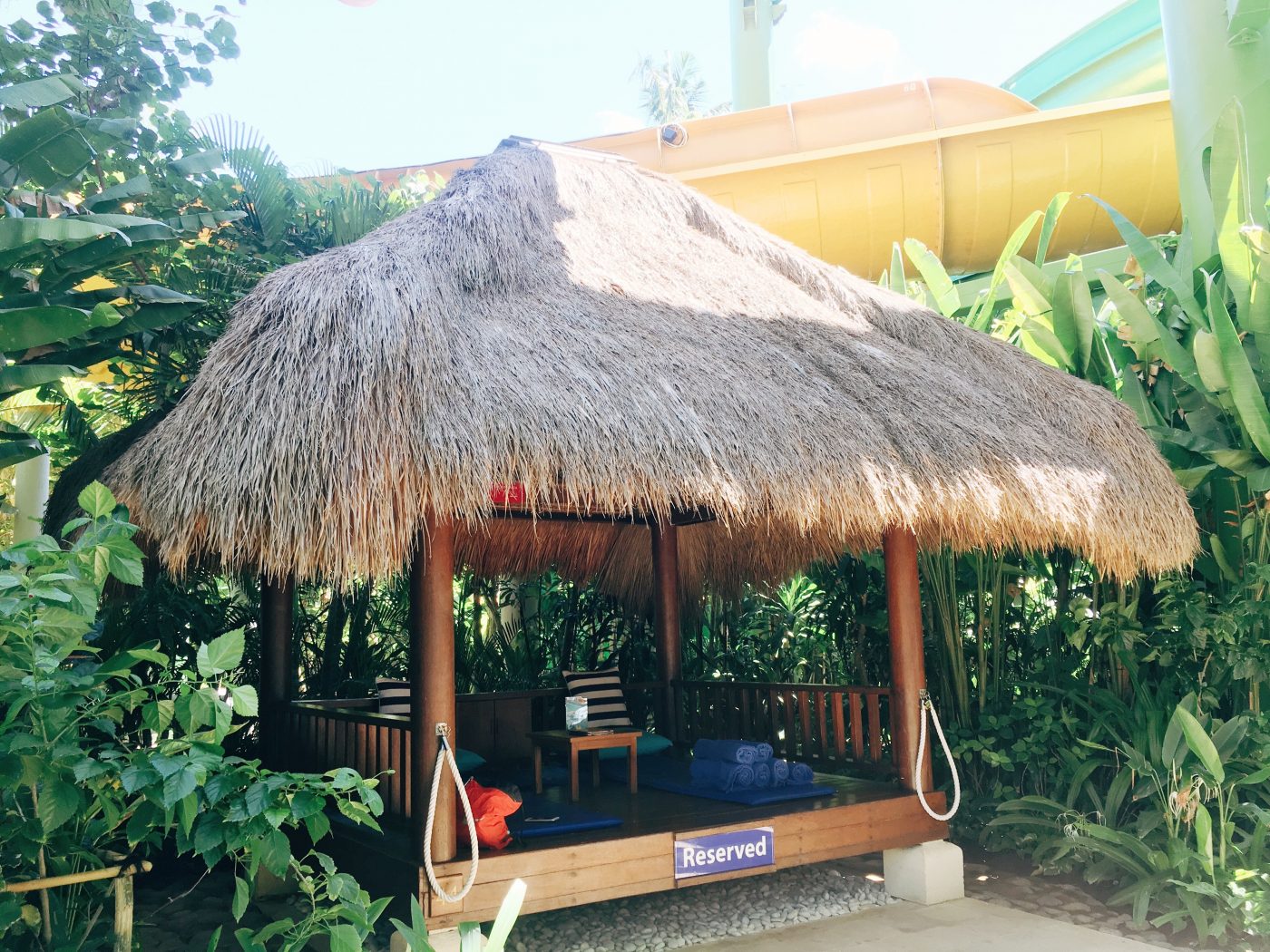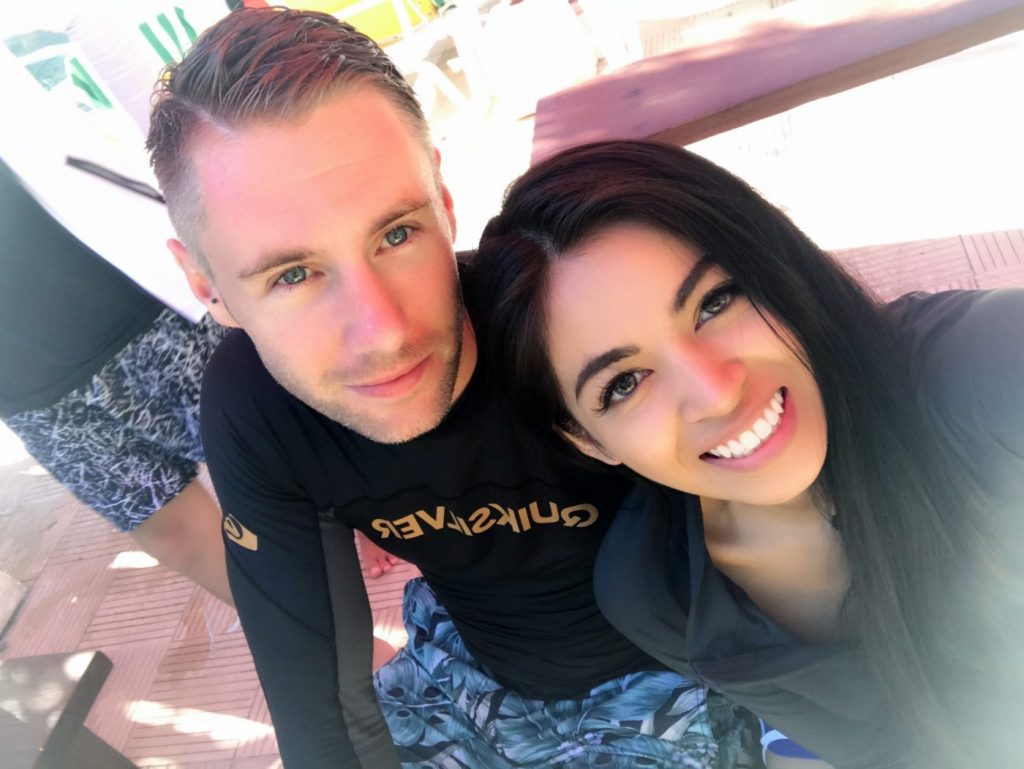 FAQS:
What are the Best Slides at Waterbom Bali?!
For me, it's got to be twin racers (holy hell that's fast!), pipeline or climax – where you stand in a booth and the floor disappears below you and you drop vertically!

Where is Waterbom Bali?
In Kuta, near Bali International Airport. If you're in Kuta, it's less than 10 minutes in a taxi. If you're in Seminyak, or Canggu it's 30-60mins. Here's the road from Seminyak to Waterbom Bali.

How much are the tickets for Waterbom Bali?
Standard adults: IDR 520,000 ($39)
Standard kids: IDR 370,000 ($27)
Gazebos start at 200,000 ($15) – well worth it in my opinion!
What time does Waterbom Bali open?
Open Daily : 9:00 AM – 6:00 PM
365 days a year*EXCEPT: NYEPI DAY (Day of Silence)
Tips:
The lines here are generally pretty small, but I'd arrive early in the morning when it opens, then spend the mid afternoon chilling and eating. Then hit the slides again after 3pm. That way you'll almost never have to queue!