After all of my years of travel blogging I think it's pretty clear that I love a good a good bargain! Who doesn't? There's nothing better than dusting off the suitcase and heading off for a break knowing that you haven't paid an arm and a leg.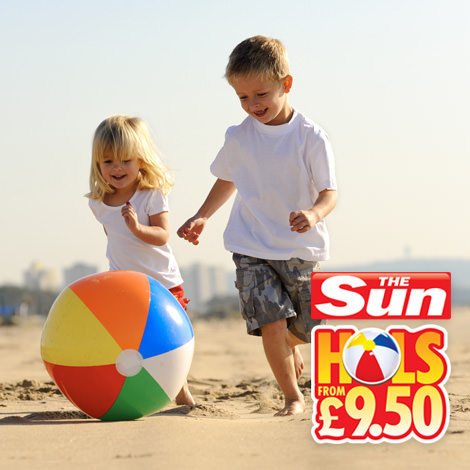 So guys, the good news is that The Sun's Hols from £9.50 are back. That's right, The Sun are running their amazing offer of super cheap holidays again this year. By simply collecting 10 different tokens in The Sun from Saturday, January 9, you can book a holiday for as little as £9.50 per person.
It's such a crazy offer that there really is no excuse not to take advantage of it. You can head off with your family, friends or by yourself, to over 300 tops parks in the UK and Europe. There are so many destinations to choose from; England, Scotland, Wales, Northern Ireland, France, Spain, Portugal, Italy, Holland, Luxembourg, Germany, Switzerland, Austria and Croatia. A holiday to Italy for £9.50 per person sounds good to me!
So how does it work?
Step 1 – Collect 10 tokens that will be printed in The Sun every day from January 9 until February 2.
Step 2 – While your collecting the stamps take a look at the parks and available dates. Choose your favourite 4 parks and 4 dates you can go.
Step 3 – Once you've collected the 10 tokens you book online. You enter your 4 choices and 4 dates. You will get instant confirmation so you know where your will be heading hon holiday.
Step 4 – You'll get your confirmation form the park to your email or in the post.
Step 5 – Pack your bags and get ready for a great holiday.
Check out club950.co.uk for everything you need to know about grabbing a bargain break, plus you can book here from Monday, January 18 – Friday, February 19.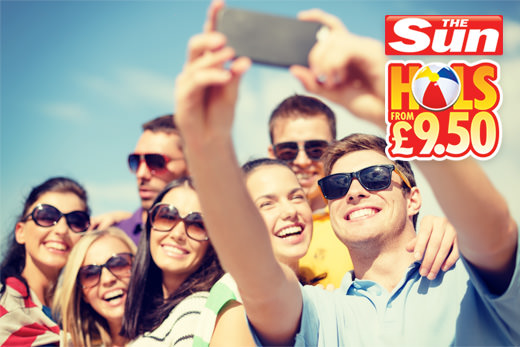 It really doesn't get much easier to save money for your next holiday away. This is an amazing offer for families because you will have so much extra money to spend on your trip. I'm looking forward to seeing some holiday snaps and hearing about the fantastic experiences you had without spending a fortune!
Don't forget that the last chance to take part and collect the tokens is Sunday, January 24!