So I have decided to head back to visit America again this year, something that I should have done a very long time ago. I absolutely love the country and fell in love with it the first time I went. I am super excited to see some new sites, eat some famous American food and hopefully make some new friends along the way.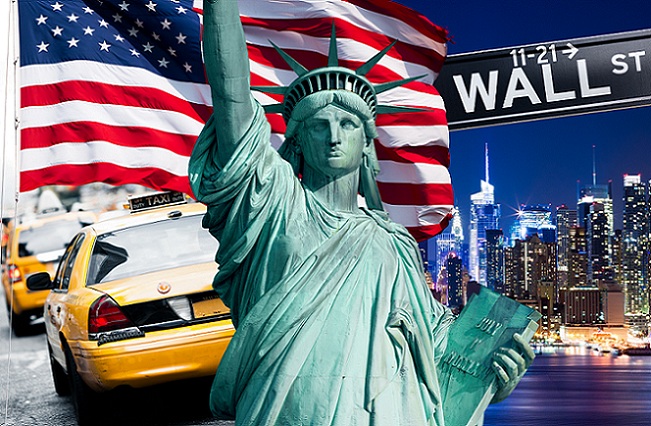 My first visit to America was back in 2002 on a family holiday. My whole family headed over for the perfect white christmas in NewYork, it was literally something out of a movie – absolutely perfect. It's most probably the best family holiday that I have been on because not only was it snowing in New York and my first time there, but also because America is awesome. Spending Christmas day in an Irish hotel was the icing on the cake,  because as soon as they heard our Irish accents we got the star treatment!
So what makes me love America so much and why am I itching to go back? I could easily write for days about this but instead I decided to give you my 3 top reasons. Let me know what you think.
The Food
If there's something everyone will notice when they go to America is that the food is tasty and the portions are huge! There are so many famous diners to try out that sometimes you just have to sit and take a rest after devouring the largest meal you've ever seen. If you're heading to America then I advise you to leave whatever diet you have at home, it would be an absolute crime to fly all the way there and not eat everything in sight. If you don't then I promise you'll regret it as soon as you get on the plane to go back home.
It's Easy
When I say it's easy I mean that it's so easy to get there, with so many airlines now flying to America it means that the prices are at an all time low. So take advantage of the knock down prices while you can and you'll be having the
holiday of a lifetime for a bargain! Another thing that makes it easy is the visa process now, when I first visited it wasn't as simple as it is now. After you've booked your flights your next big task is to log on to ESTA to apply for your authorization to get in to America. The site is simple to use and takes no time at all. Through ESTA you will be able to travel under the Visa Waiver Programme – this programme gives people from the EU and other listed countries up to 90 days for a holiday, yes 90 days without even having to go through the visa application process back home. I don't think it gets much easier than that and it's a great price too.
The People
When I was in New York I met so many amazing people from all walks of life. Americans are more forthcoming and chatty that the people back home,  they love to have a laugh, chat and more often than not comment on how much they love your accent. The service and kindness you get when you're on holiday over there is second to none, it's one of the main reasons why I feel so comfortable going back again.