Bhutan is one of the most beautiful countries in Asia and possibly the world. It is just as mysterious as it is intriguing and can make for one of the most memorable holidays you could ever experience. But Bhutan, just like many other countries, is susceptible to weather and it is perfectly fine to ask the question; "When is the best time to visit?" In short the best time to visit is all the time. There isn't a bad season to visit! It all depends on what you are looking for as the traveler. Below is everything you need to know about what the highlights are in Bhutan during each season.
Spring
This is one of the most popular times for travelers to make their way to Bhutan. During the months of March, April, and May the weather is near perfect and this is also when most of the nations flowers blossom. This explains why visitor traffic is so high during this time, but seeing the Jakaranda blossoms in their earliest days is nature's beauty at its finest. In either late March or early April the Paro Tshechu festival takes place and this can be your chance, if you're lucky, to meet the King of Bhutan. He generally attends the festival between the 3rd day and the last day. As most popular events are concerned, you should book way in advance. Plane tickets and places to stay generally fill up around January.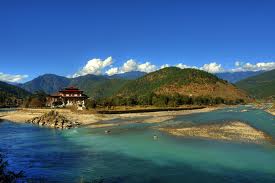 Summer
Another good month for travel because its still quite warm in Bhutan during these months. The only issue that you may come across is that its monsoon season. Unless monsoon season comes at the end of June, you should be free and clear for the whole month. July is really when the rains fall. A good take away is that in Bhutan monsoon season is quite mild. This consists of light rainfall in the afternoon every few days. Personally I enjoy the rain, especially on a hot day. That coupled with a lower amount of visitor traffic compared to the spring, makes summer an optimal time for travel.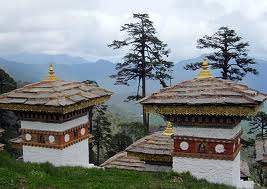 Fall
The fall is another popular time to visit because the temperature is more mild than spring and summer. There is also the annual Black-Necked Crane Festival which is held to raise awareness for the protection of the endangered black-neck crane. These lovely birds come to Bhutan in October and stay throughout the winter. The festival is lively with costumes, dances, and songs inspired by the black-neck crane. The birds populate the area of Phobjikha which is rich with farmland. During the fall, this farmland is transformed into a golden blanket as the farmers are just getting ready to harvest their rice crops.
Winter
This may be obvious, but the winter months are the coldest in Bhutan. Don't let this scare you off! During the winter is when you can find some of the cheapest prices to visit Bhutan. Not only are prices cheaper than the fall, but there are not as many visitors and you can still see the black-cranes in their natural habitat. The snow season is generally pretty short as December is often free of snow and you should really only expect some from mid-January to early February.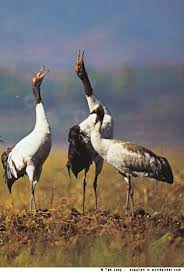 There is something during all seasons in Bhutan. Each is unique and majestic in its own right. When going to Bhutan its a really good idea to go through a tour company. They become invaluable when it comes to navigating bureaucracies for visa fees, tariffs, and booking limited options for transportation. A great tour company to go through is Bhutan Life Exposure. Now you have no excuse to stay away from Bhutan, no matter what time of year!