First I'll lay down the facts (sorry for it being a bit cut and dry!) and then give you an explanation as to why Bhutan has this tourism pricing structure.
The Royal Government of Bhutan sets minimum selling prices for tour packages to Bhutan. This must be paid in US dollars prior to arrival in Bhutan. As listed on the Tourism Council of Bhutan's website, the minimum tariffs for a tourist visiting Bhutan are as follows:
High Season
March, April, May, September, October, and November
$250 per person per day for 3 or more person group
$280 per person per day for 2 person group
$290 per day for a single individual
Low Season
January, February, June, July, August, and December
$200 per person per day for 3 or more in a group
$230 per person per day for 2 in a group
$240 per day for a single individual
However, there are discounts available if you qualify. They are as follows:
*As a note, the government's royalty is $65 daily, which is included in the package.
Discounts
Children 0-5 years old, no charge
Children 6-12 years old, no royalty charge, 50% discount on daily rate
Full-time students under 25 years old, with valid identity cards, 25% discount on daily rate
A discount of 50% on daily rate is given to one person in a group of 11 to 15 people. 100% discount is given to one member in a group exceeding 16 people.
50% discount on royalty is provided after the 8th night and 100% discount on royalty is provided after the 14th night.
The cost of the package includes:
All internal taxes and charges (including the royalty)
Accommodation
All Meals
All travel with a licensed, English-speaking Bhutanese Tour Guide
All Internal Transport (not including domestic flights)
Camping Equipment and Haulage for Trekking Tours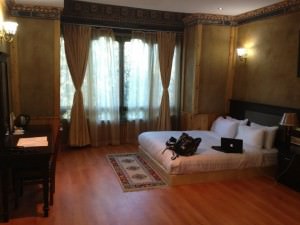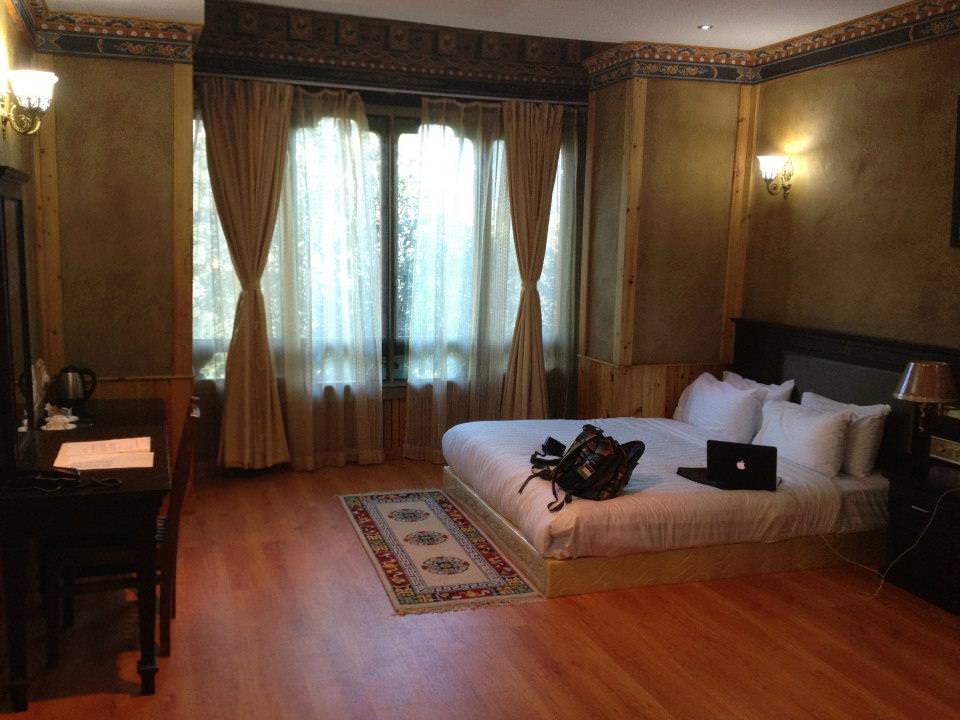 The cost of the package does not include:
Airfare and airport tax ($20 Paro airport tax)
Bhutan visa fees ($40 per person)
Alcoholic beverages and drinks
Luxury hotels
Travel Insurance
Tips to the guide and drivers
Just so you know, there are NO ATMs in Bhutan for tourists and credit cards are not accepted (minus some high-end hotels with outrageous fees).
There is a huge amount of tour operators in Bhutan, which all offer very similar packages at the same cost. (Which somehow feels a bit overwhelming?) After some researching, I decided the best Bhutan tour company for my needs was Bhutan Life Exposure.
Why the cost?
Naturally, the daily tariff is the biggest complaint people have about traveling to Bhutan. Bhutan doesn't outright pose a limit on the number of tourists, but the country is well aware that the daily fee dissuades many people from coming. Their policy for tourism is "High Value, Low Impact." Bhutan strives to engage in eco-friendly, sustainable tourism that will keep its pristine land and unique culture protected, all while offering tourists special insight into their way of life. The government uses the royalty money from the tariff to fund infrastructure, education, health and other programs, meaning that tourists are playing a part in improving the country and the lives of the Bhutanese people.