Top 5 sights in Sydney
After teaching English in Thailand and South Korea, I managed to organise my Australia visa quite easily and moved 'Down under'. I had got myself a working-holiday visa which allowed me to legally work. I lived in Sydney for over a year on that visa, saving cash for my trip across Africa from Cape Town to Cairo. Australia is a great country and there's loads of stuff to see and do, aside from following the hordes of backpackers travelling up the east coast from Cairns to Melbourne!
Sydney is a great city, it may be expensive but it has so much to offer, have a look at my 5 top things to see and do in Sydney city centre:
1) The Sydney Opera House (and the Sydney Harbour Bridge)
I know I know it's obvious, but this place is an icon!. It plays host to many of the world-class symphonies like the Sydney Symphony, the Australian Ballet and the Opera. When you arrive in Sydney, get yourself down here and check out if there are any shows on, it'll be a great experience if you manage to score some tickets. I'm proud to say I saw the ballet here a couple of years ago (i was trying to impress a girl, I don't think it worked).
The Bridge is an amazing site too, you can walk across it and get great views of the Opera house OR if you're feeling rich you can climb to the top of it ($200).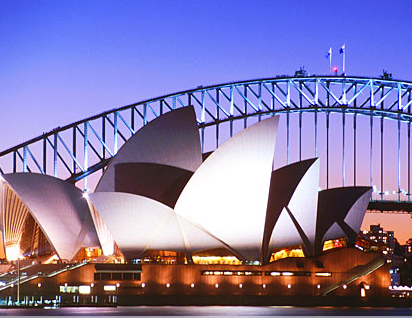 2) The Sydney Tower:
Bang in the city centre, the tower will give you a view of Sydney like no other. It costs around $20 to get to the top and once up there or you can pay $60 and leave the tower, onto the skywalk. Here, you're in the open air, twice the height of the Sydney Harbour Bridge and with glass floor sections it can be pretty scary.
There are also 2 revolving restaurants inside, one à la carte and one buffet. Prices are around $60 for lunch and $90 for dinner. Ouch!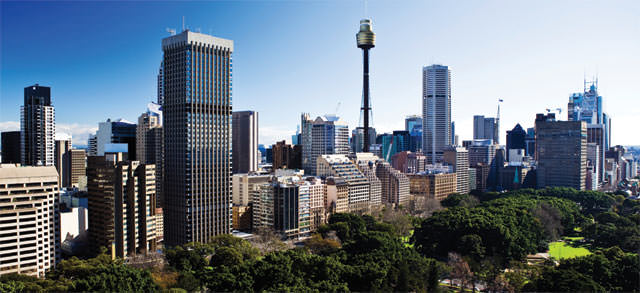 3) The Beaches:
People love Sydney because it offers all the highlights of city life PLUS you can chill on the beach within 20 minutes too. Some of the popular choices are Cronulla, Balmoral And Bondi but there are countless more! I wrote about 5 less known beaches in Sydney here, including one nudist beach so if you're dying to let it all hang out, have a read! My personal favourites are all in the Northern Beaches, away from the city a little bit but a chilled atmosphere complete with free BBQ usage. Bonus!
Walking distance from the CBD, Darling harbour contains many of Sydney's tourist attractions including Sydney Wildlife World, Sydney Aquarium, National Maritime Museum, Chinese Garden of Friendship , IMAX Theatre etc. The whole place is designed so you can walk around, chill, eat at the nice cafes, bars and restaurants. If you're looking to party check out Bungalow 8 and Cargo Bar, they're always raging!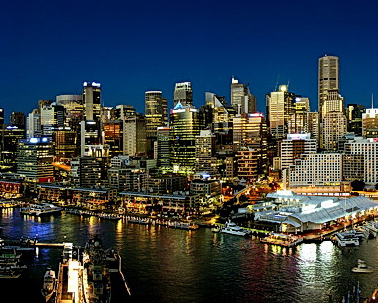 5) The Rocks:
Found on the western side of Sydney cove, it's popular with tourists because it's wedged between the Opera House and the Harbour Bridge. You can check out the Wharf Theatre and Sydney Theatre here if you're looking for a little culture, or you can nail some vodka redbulls at the Rock's best bar/nightclub The Argyle. The general vibe here is peceaful serenity during the day, and happening bar scene at night – both of which you should avail of!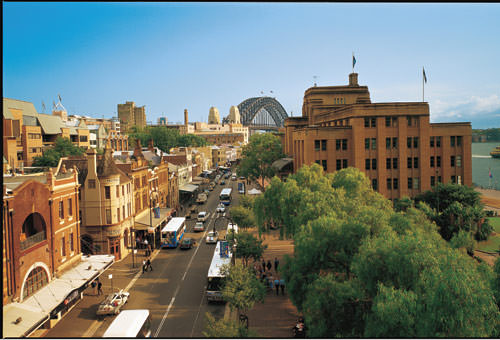 There are a million and one other things to do in and around Sydney but if you want to stay central, you won't be disappointed with this little lot I assure you. The public transport is pretty good in the city, and to help you get around Sydney, renting a car is a great option. VroomVroomVroom compares car hire deals in Sydney and all across Australia. I'll be heading back here at some point in 2017 for a visit, see you there! Happy travels!Å