Cheap travel is awesome no doubt, it allows us to travel for further and for longer, that's pretty cool. Asking a hotel for a discount, or seeing if the bus company will sell you 3 tickets for the price of 2 is fine, haggling with a Bangladeshi street pauper for the equivalent of $0.20 is not.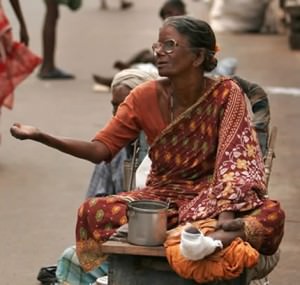 This really wrangles with me folks, to hear a brash backpacker bragging about how cheap he got his new bracelet from the poor lady on the street. She didn't want to discount it that much but he was so good at bartering that he got her down, it only took him 20 minutes. Well done mate, you get to fulfill your backpacking uniform with another bracelet while she, and her family, eat less tonight. You're a real hero.
Don't get me wrong, I'm a big fan of bartering, but let's not be cruel, we can afford that extra dollar better than they can. So next time you find yourself in that situation, take a step back and remember you're probably going to be paying $6+ a drink in a month or two when you get home, let's not deny poorer people a dollar or two here or there for the sake of extra bragging rights in your dorm room eh. Happy travels (and be nice)!.