As you guys know I love Asia, and I love my new 'home' Thailand – probably even more than my 'old home' Ireland, but nowhere is perfect. And although Thailand comes close, they've committed a cardinal sin and I'm not happy…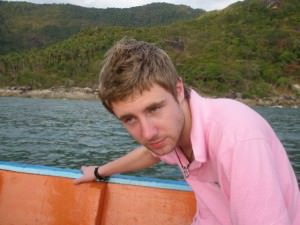 So here you are, stonking hangover, woke up at midday, it's now 2 oclock and you've gone straight to an irish bar/burger joint for a dirty hangover cure. Whether it's a greasy fry-up, a heart-attack inducing cheese burger or a simple bacon sandwich, you've been dreaming about since you woke up and felt like someone had spent the night jumping on your forehead and p*ssing in your mouth.
Why did I drink that double redbull vodka at 5am just before I went home? No idea wotsoever, but I'm never drinking again, that's for sure. Ermmm, right. Anyways, gimme that bacon sandwich please, lather it in delicious ketchup. Instant. Hangover. Cure. Unless you're in Asia….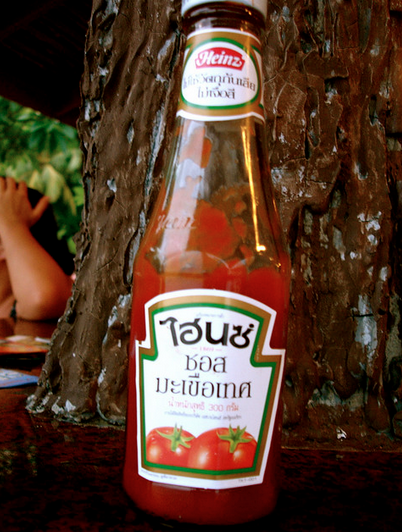 What the f*ck is this sh*t. I thought I put tomato sauce on my sandwich/burger/fry up – not red f*cking syrup! AGGGGGGGHHHHHHHHH.
I don't know what's going on in Asia, and Thailand in particular, when it comes to the most fundamental of savoury sauces but it seems like they've employed Willy Wonka to produce the stuff. It's sweeter than 2 puppies hugging.
Seriously, I just wanna indulge in my disgusting western food, just this once, why do you do this to me? So I proceed to eat my bacon sandwich, although it tastes like it's been fried in toffee and dipped in sugar thanks to this Asian ketchup imposter.
That instant hangover cure? The one we all perfected during our university days, the one get-out-of-jail-free card to kiss away that pounding headache and dodgy stomach. Leave the thought of that at the airport guys, it's not happening in Asia.
Unfortunately/fortunately we still have one other foolproof cure, something to do with dogs and hair.
"Sir, would you like anything else with the sandwich"
"Um, yeah, I'll have a double vodka redbull please, thanks"
Here we go again……