Ultimate City Guide, How to Spend Two Days in Edinburgh
London often gets the headlines when it comes to places to visit in the UK but there is another capital city which you have to come and see if you are in the UK, and that is Edinburgh in Bonny Scotland. Whether you are visiting England or embarking on a tour around Scotland, Edinburgh has to be on your list of places to see. The capital is small so I would say that if you spend 2 days in Edinburgh that will be more than enough to get a taste of the city and what it has to offer. Edinburgh is an ancient city with medieval and gothic buildings, a history of myths, legends and some genuine horror stories, all begging to be discovered.
For me Edinburgh is very much a tale of two cities, the dark and the mysterious intertwined with beauty, entertainment and proud heritage. Put two days of your trip to one side to visit the city, and here is how to spend them.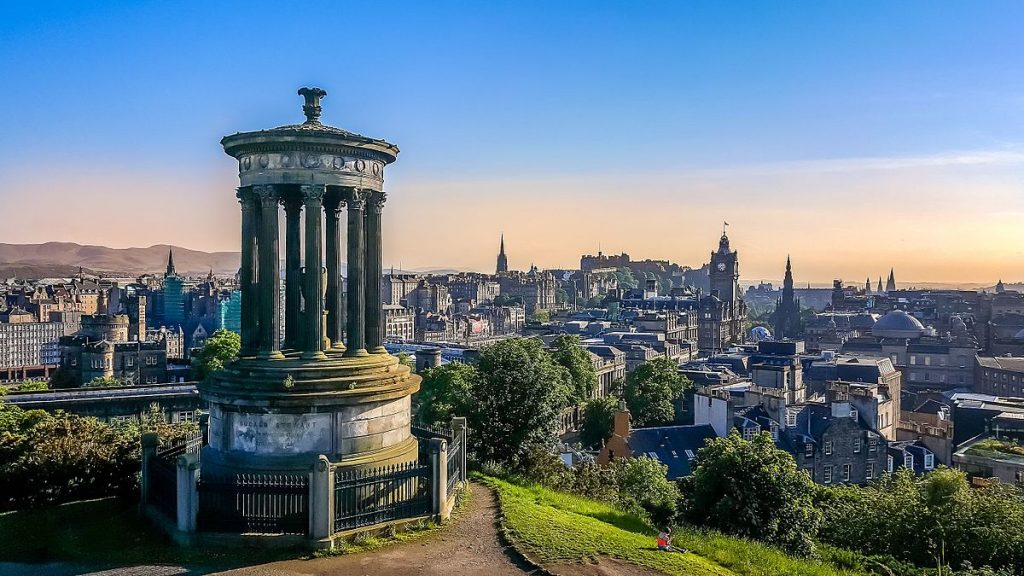 Getting to Edinburgh
For those already in the UK the easiest way to Edinburgh is to to go by train, it's slightly more expensive than the bus but far quicker. Heading from London the train will take an average of 5 and a half hours with the fastest option being Virgin Trains, taking just over 4 hours and 30 minutes. Check out the best train options at National Rail Enquiries. Trains will take you into Waverley Station which is right in the centre of the city, no extra travel needed.
Edinburgh has an international airport which serves all main European airports, as well as hubs in Asia and the USA. The airport is small and flights directly to the capital can often be pricey, it may be better to fly into somewhere like London or Manchester and then take the train north from there. If you are in London then you could look at flying up to the Scottish capital. Flights take just over an hour and can range in price from £50 to £150, Easyjet and British Airways offer the most frequent flights at the lowest prices.
Airport Transfer/Taxi – Fast, Comfy But Pricey
The fastest way for you to get into the city centre is to take a taxi or arrange a private transfer. If you aren't worried about spending a little extra for a quicker ride and a touch of service, this is your best bet. Expect to pay between £33-£44 for an airport transfer and £25 – £35 for a taxi, if you're in a group this may be your best option and you'll be in the city in just over 20 mins.
Tram – Mid-Range And Cool
Trams were brought back to Edinburgh back in 2008 and they are such a cool way of traveling, slow and steady with plenty to see en route. You can grab the tram from the airport for £6, or £8.50 for a return, kids are £3 and £4.50. Trams run every 7-10 minutes between the hours of 06:18 and 22:48, they take 35 mins to get into the city centre. When you come out of arrivals, hang a left and exit the airport, follow the building for around 3 minutes until you see the tram station. The last tram station on this line is York Place, which is right in the heart of the city.
Airlink Bus – Cheap and Regular
The Airlink 100 bus runs from the airport to Waverly Railway station which is bang smack in the middle of the action. Single tickets cost just £4.50 and £7.50 for an open return which lasts for 1 month. The bus runs every 10 minutes and its also 24 hours, perfect for those coming in on the red-eye flights. The bus takes just over 25 minutes, not much different from a taxi but a fraction of the cost, worth using if you are on your own or in a pair.
How to Spend 2 Days in Edinburgh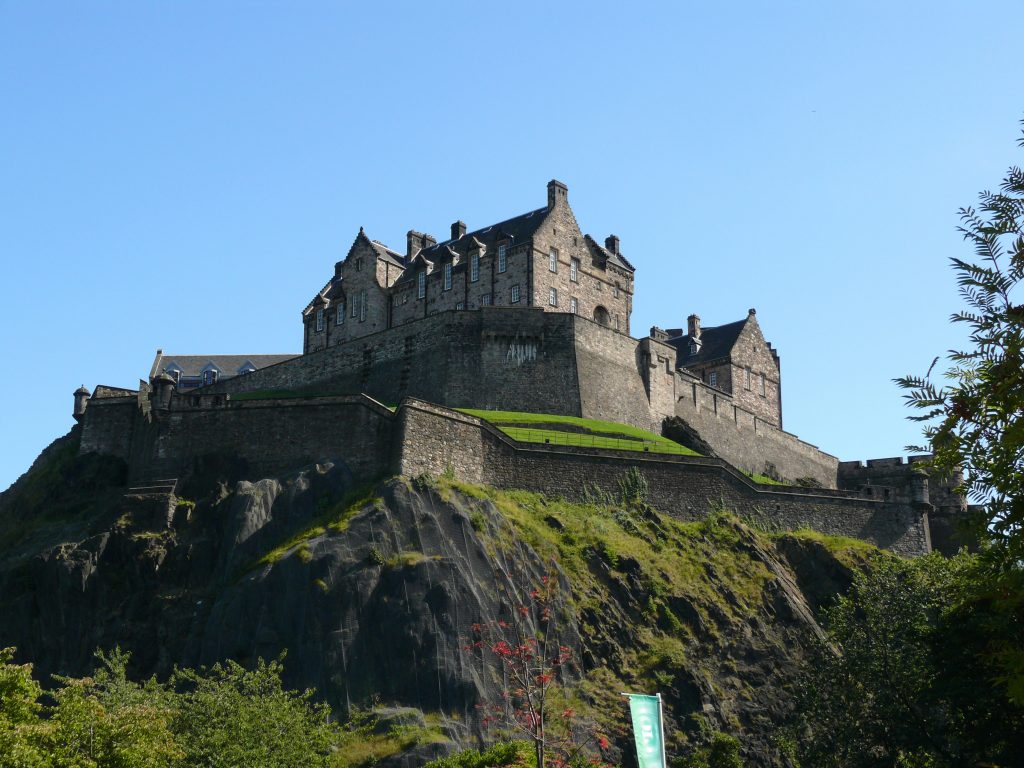 Day One – Tradition, Tipples and Terror
– Edinburgh Castle
Edinburgh Castle is easily the biggest tourist attraction here in the Scottish capital, both in terms of popularity and physical size, the castle towers over the city and can be seen from everywhere! For all its modern twists, it is the medieval and gothic side of the city which people love most. For this reason if you are only going to spend two days in Edinburgh, kicking off your first day with a trip to the castle is the perfect way to get started. Despite not loving tours, to get the best out of your trip to the castle I'd say it makes sense to grab a guide so that you can maximize this experience. Tickets bought online give you the automatic option to use one of the castle's own guides, at no extra cost. The castle has stood since the 13th Century and almost every historical event has involved this castle in some capacity. From revolts to executions, epic battles and residing monarchs like Mary Queen of Scots who hid within the castle walls, this castle has been in the middle of it all.
As you tour the castle you'll go through grand halls once used for royal functions, the prison which used to house French prisoners during the Napoleonic Wars, St Margaret's Chapel which has stood since 1150, as well as the old site of the crown jewels (now residing in London). Make sure that you are at the castle at 1pm when the daily gunshot is fired which used to help ships on the Forth of Firth, who would position their telescopes on the castle so that they knew what time it was.
Tickets cost £19.50 for adults, £16.00 for concessions and £11.50 for kids
Booking online is £2 cheaper and a £1 cheaper for kids
Expect to spend 2 hours here if you take the tour
Don't forget that you get the tour free with your tickets
– Whisky Tasting
If there is one thing which Scotland is famous for the world over it is the delicious malt and blended whisky which it produces. It would be rude not to indulge of course, which is why a whisky tour is an essential activity during your time in the city they call 'Auld Reekie'. You'll see many places offering whisky tasting and the best of the bunch is the Scotch Whisky Experience, located on the Royal Mile, a 5 minute walk from the castle. Here they will show you the production process of whisky, educate you on what makes a good whisky, what to smell for and how to taste it, finished up with a 'wee dram' (small drink) of some locally produced whisky or an Irn-Bru for the kids. There are some different tours options available here which each offers little extras on your tour such as food pairings, I'd advise the Silver Tour which lasts around 50 minutes and includes a free crystal tasting glass for you to take home.
Tickets cost £16 for adults, £14 for concessions and £8 for the kids
Open between 10am – 5pm and 10am – 8pm in May, June, July
World's largest collection of Scotch whisky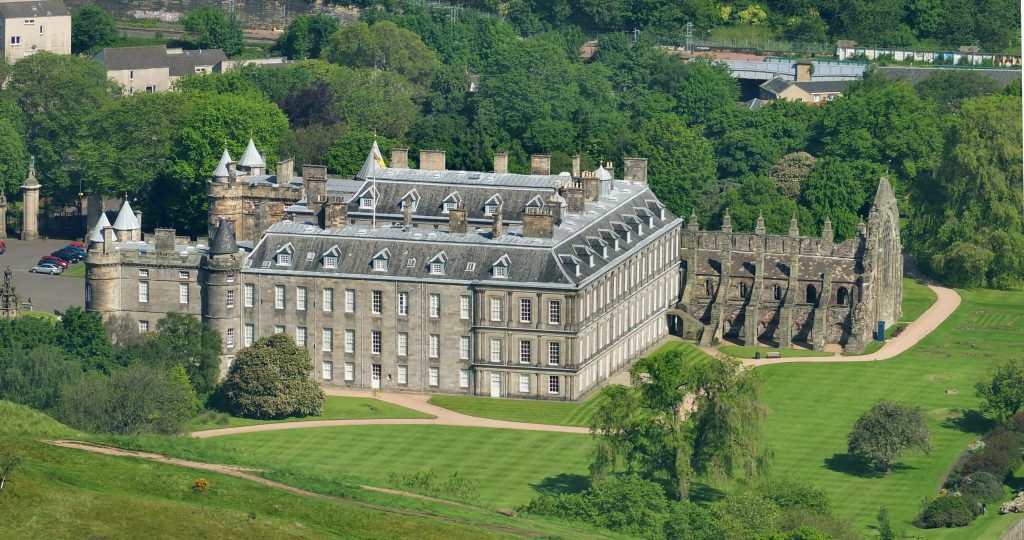 – Holyrood Palace
The Royal Mile is the street which leads directly from Edinburgh Castle to Holyrood Palace. As you can probably imagine the street is packed with tradition from whisky stores to tartan mills and shops. Expect to spend at least an hour walking down the Mile because you'll definitely find yourself stopping off for souvenirs and nipping into shops.
You'll need to walk that whisky off so heading down to Holyrood is a great idea, not just to see the Royal Mile but also to get a glimpse of this ancient palace which housed some of the most important monarchs in Scotland's history. It's actually kind of weird stepping in the footsteps of historic legends like Mary, Queen of Scots and Bonnie Prince Charlie. Visit the old state apartments, kept the same way as they were when royals stayed here, visit the throne room and the great gallery where you can take a look at some pretty damn expensive royal jewels, each with their own story.
Tickets for the palace cost £15 for adults, £13 for concessions and £8.70 for kids, children under 5 go free
Open between 9:30 and 16:30 Nov-March, 9:30 – 18:30 April – Oct
Avoid the tour, they can be a bit long winded, grab a free guide book when you enter and that has more than enough info for you
Expect to spend around 2 hours discovering the various rooms
– Ghost Walk
Whether you believe in ghosts or not I'd really recommend taking one of the many ghost walks which are available in Edinburgh, for no other reason than to learn about some of the legends and myths of this ancient city. Not only this you can get access to some cool places which would normally be off-limits. If you do believe in ghosts of course, you'll have an even better time! The best tour is with Mercat Tours, a walking tour with some brilliant storytellers. The tour will take you into the Blair Street Vaults, the most haunted section of the tunnels which run under the old part of the city. Listen out for the echo of jangling keys of 'The Watcher' a man who met a bloody end in the tunnels.
After the tunnels they take you up to the Cannongate Graveyard where the bodies of famous cannibals, madmen and murder victims are all buried, so weird! Some say they can feel a drop in temperature here, and some even say they left the tour with unexplained cuts and bruises, sadly I experienced neither. The stories are fascinating, the walk is creepy and it is a super cool way to see the darker side of this medieval city.
Wrap up for the tour, whether you feel ghosts or not, things get chilly at night
Wear comfortable and strong shoes
– Nightcap
Going to bed with stories of ghouls and ghosts in your mind is not a great idea so before you head back to your accommodation,probably best to grab a nightcap to help you sleep a little more peacefully. Where better to do that than the trendy cocktail bar 'Nightcap'? Here they take their cocktails seriously here, focusing on all 5 senses with each drink. Whisky cocktails come with carefully selected glasses with all kinds of smells like burning cloves or cinnamon which perfectly accompany the taste of your drink, just a great way to finish up your first day.
Day Two – Hiking, History and Harry Potter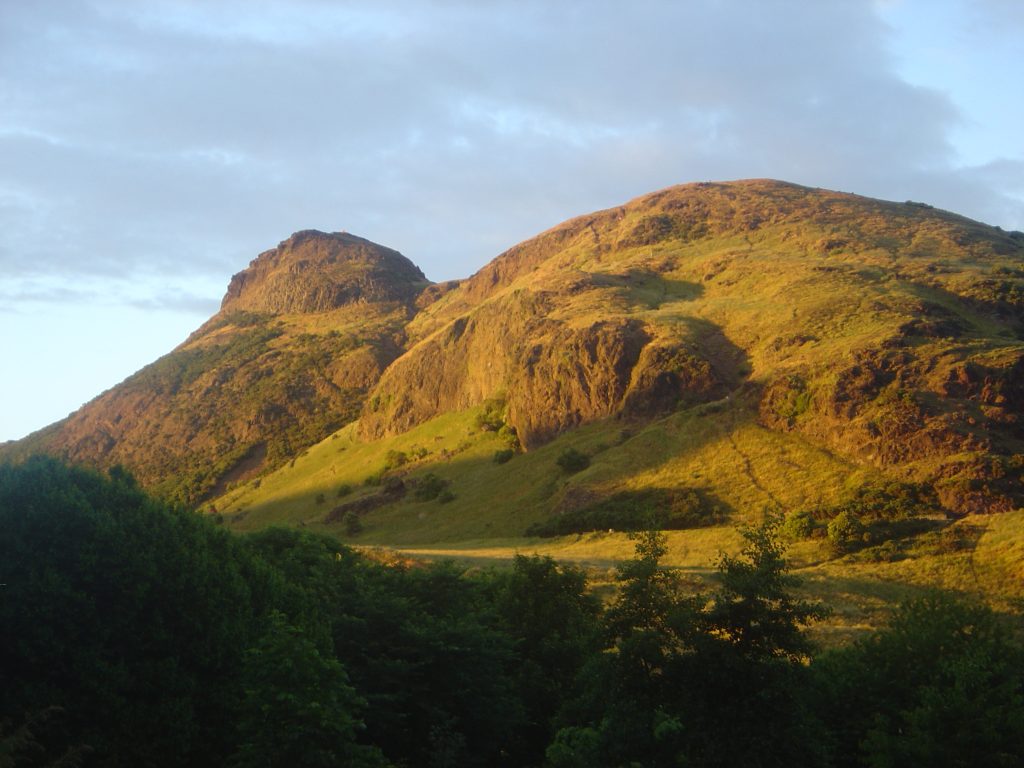 – Arthur's Seat Hike
What I love most about Edinburgh is that despite being a busy capital city, there are loads of huge green spaces just outside the city centre. A stone's throw from Holyrood Palace is the remains of a long-extinct volcano, a huge peak known as Arthur's Seat. Not only can you burn off some of those calories from the whisky and Scottish cuisine, you also get some pretty spectacular views of the city and right out to the coast from the summit.
There are 5 main hiking routes to the top, each of varying difficulty and speed, check out this site for a map of the routes. Getting to the top will take between 30 minutes and 2 hours depending on which route you take. Get up nice and early to get up and down before the crowds, and to make sure you get the most out of your last day in the city.
You'll need some strong shoes, this can be quite an intense hike and slippy in areas
– The Elephant House Cafe
After the hike you'll be in need of a drink and a bite to eat so head to the Elephant House Cafe back in the Old Town.  This cafe is famous for being the place where J.K. Rowling began work on her very first Harry Potter book. The city has many locations where the Harry Potter movies were filmed, if you are a big fan then you can find a list of other important sites in Edinburgh here.  You must order food or a drink to get into the cafe, alternatively you can pay a £3 fee if you  just want a photo inside this iconic spot.
Menu features light snacks and some tasty cakes
Expect to be wait in a queue before getting in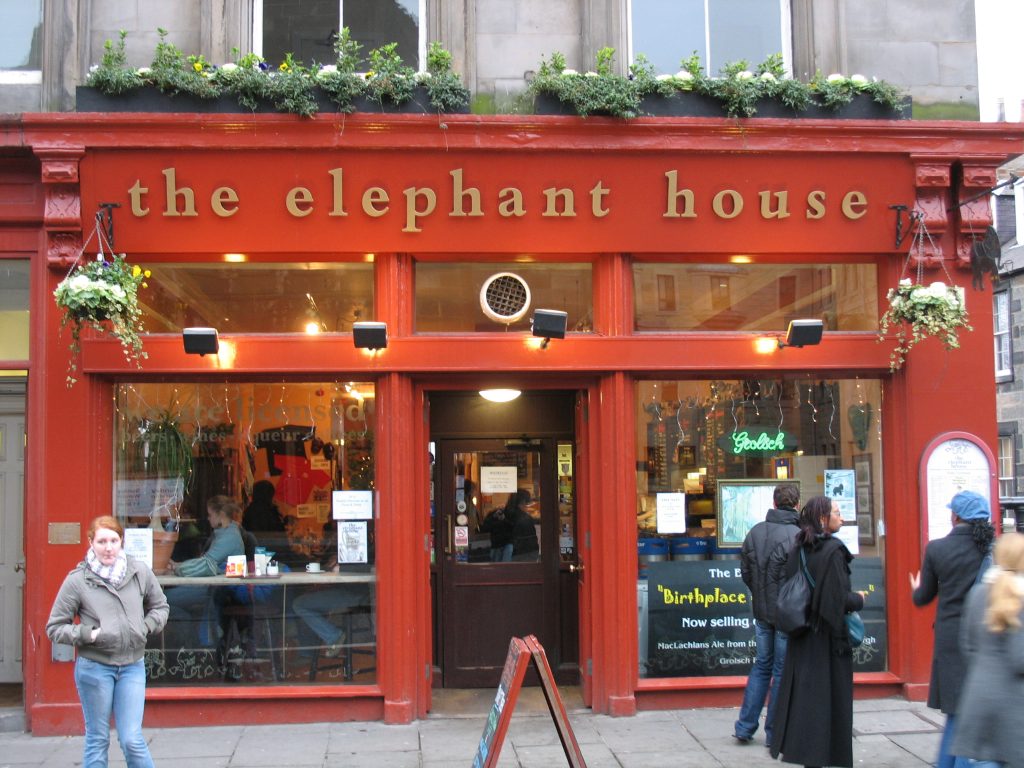 – Edinburgh Dungeons
Just 2 minutes from Waverley Train station is the Edinburgh Dungeons, a pretty macabre tourist attraction which pays homage to the more gruesome side of the city's history. The dungeons offer an interactive experience with actors and special effects taking you through all manner of ghastly tales of plagues, witch trials and murders. Genuinely this is a tour with the capacity to put the fear of God into you, if you scare easy then maybe think twice about this one. On top of the interactive performances there are also 2 underground rides in the dungeons, both completely terrifying!
Tours take 1 hour 20 minutes
Tickets cost £14 for adults and £13 for kids, with set tour times
Adults and kids can pay £17 and £15 for open tickets with no set times and a fast track ride ticket included.
Dungeons are open from 10am – 4pm Mon – Fri , 10am – 6pm Saturday and 10am – 5pm on Sunday
– Night of Laughter at The Monkey Barrel
After a heart pumping morning on Arthur's Seat followed by a heart-stopping afternoon at the dungeons, finishing off your trip with some comedy seems the perfect way to unwind before heading off on your travels. Edinburgh is very much the home of laughter and the city is packed with loads of comedy bars. The Monkey Barrel in the Old Town is easily one of the best and they have open-mic nights and local performers every night of the week. The set up in the comedy club is designed to be really inclusive, meaning that nobody is safe from a bit of rib-tickling if the comedian wants to pick you out.
Tickets cost £14.50 for comedy nights, prices vary for individual shows
Open from 8pm – 2am
Sit at the back if you don't want to be picked on
Where to Stay
Although it is super easy to get around Edinburgh, given that you just have a couple of days it makes sense to stay close to the action. The Royal Mile, The Old Town and Prince's Street which runs parallel to the Royal Mile are the best spots to find accommodation. You can always grab a last minute hotel too, so don't worry if you've forgotten to plan!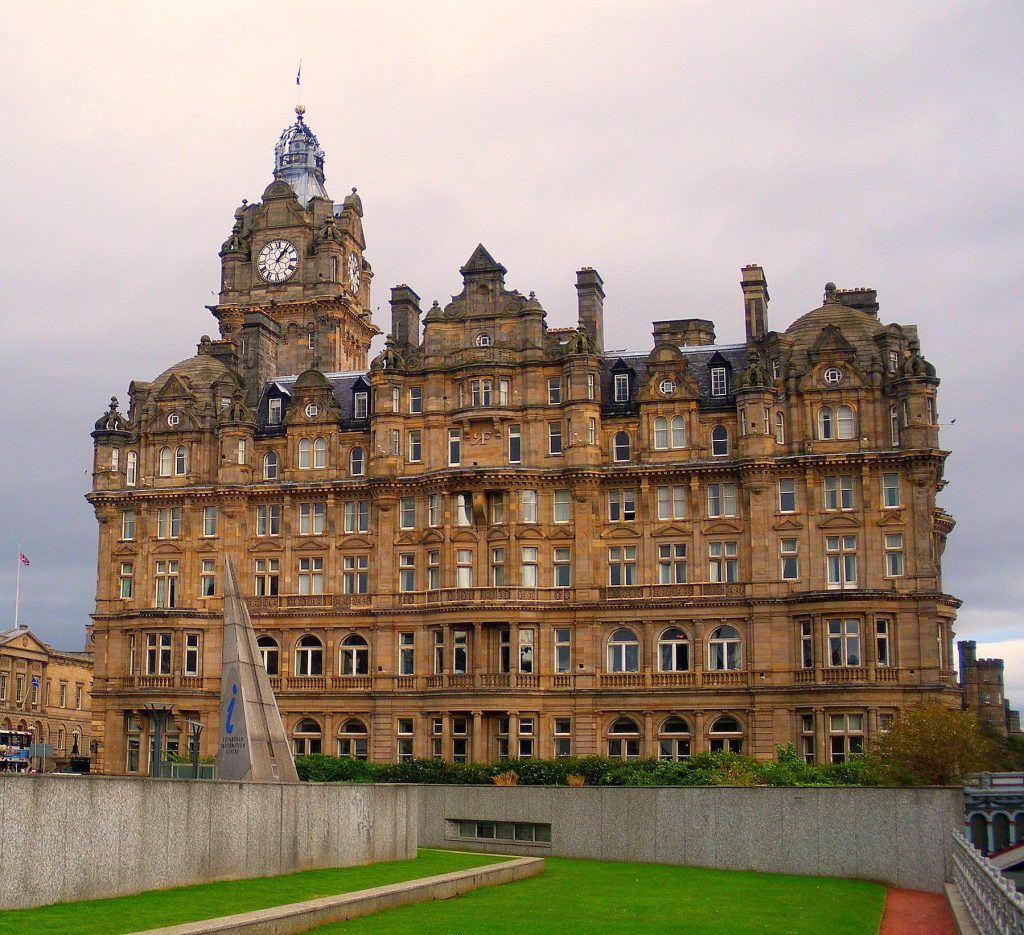 Budget Options
Royal Mile Backpackers – Hostel situated right on the Royal Mile with dorms and private rooms.
Haystack Hostel – Basic hostel with free brekkie, central location
Mid-Range
Travelodge – 5 minute walk from Royal Mile, basic, clean rooms, comfortable beds
Motel One – Modern, mid-priced hotel in the Old Town
Splashing Out
The Balmoral – 5 star luxury hotel right next to Waverley train station, historic designs and some gorgeous suites
The Witchery – Boutique hotel next to Edinburgh Castle, themed rooms with gothic designs and 4 poster beds.
Where to Eat
Edinburgh has an array of restaurants serving traditional cuisine, fusion restarts with modern twists on old classics and there is a huge range of vegan and veggie options.
Fhior – Traditional cuisine with wine pairings, focus on sustainable ingredients – ££
The Little Chatroom – Gorgeous bistro on Leith Walk, French/British cuisine – ££
Civerinos Slice – Hands down the best pizza in Edinburgh – £
Henderson's – Outstanding vegan restaurant offering a vegan-twist of traditional haggis and smoked salmon as well as an array of meat free delicacies.
Getting Around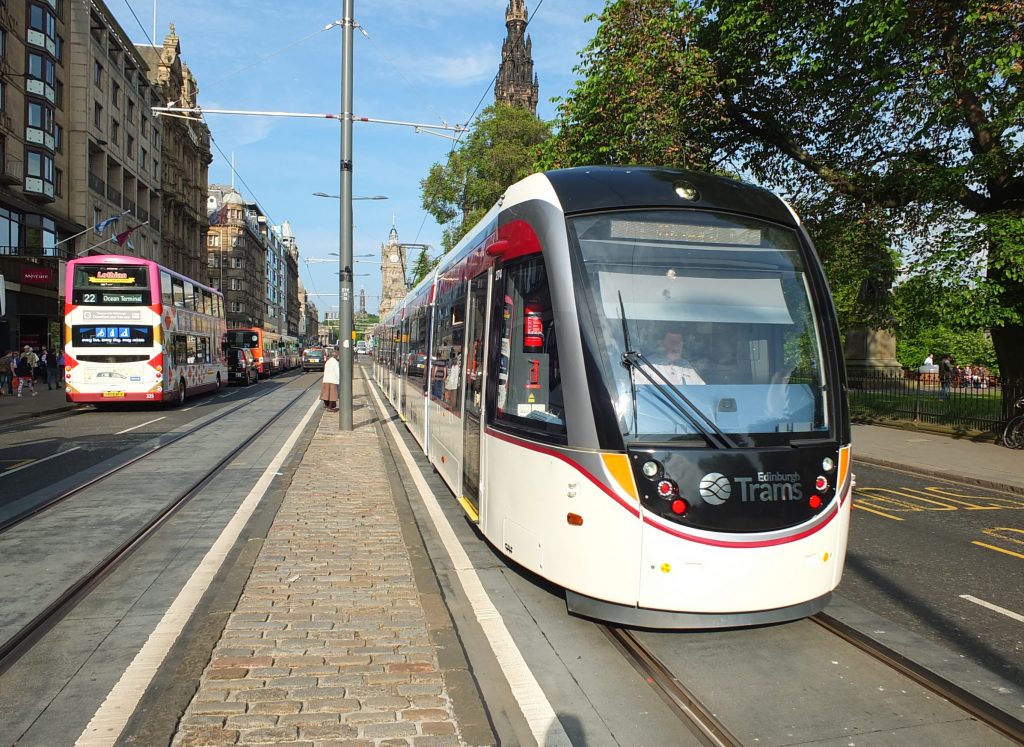 Walking
If you are staying in the city centre and plan to just spend two days in Edinburgh then all of the attractions on this list are within walking distance. Edinburgh is an easy city to wander around, with lots of hidden gems to find and plenty of signs so you don't get lost.
Buses
Bus travel is super easy in the Edinburgh and there are 24 hours bus routes to almost every corner of the city. Check out this timetable to work out what time your bus arrives, fares will vary depending on how far you are traveling but you can pick up an all-day ticket for just £4, which you'll buy straight from the conductor on the bus. These buses do not give change so you have to make sure that you have the right change, it can be pretty embarrassing if you don't, trust me!
Taxis
Taxis run on a meter and they offer a safe and secure way to travel, the drivers are usually full of banter and local knowledge too! There are taxi ranks throughout the city for the street cabs and you can hail the black cabs at any spot when you see them passing.
Trams
Trams run through the city centre to the airport, with 5 stations inside the city centre. Trams run every 7 minutes during the day and every 10 minutes during the night (10pm – 7am). The fare for a tram journey, regardless of distance is £1.70 and £3.20 for a return journey, for kids those prices are £0.80 and £1.60.
Extra Hints and Tips
The best time to visit Edinburgh is during May – Early September, if you visit outside of these months then you can expect it to be very cold, especially so between mid-October through to early March.
August is the busiest month because of the month-long comedy festival called the Fringe. This festival is absolutely amazing and the city is filled with street performers, comedy shows at weird locations and plenty of events and parties taking place. Prices for accommodation sky-rockets in August because of both the fringe and the annual military Tattoo which takes place at the end of the month.
Edinburgh is a very safe city, you can walk around at all hours without any concerns. You will see a number of homeless people, many drunks, so just keep your eyes open.
The currency here is the pound and despite the thick accents you'll here, the language spoken is English.
Tipping isn't required here but if you take tours then it is customary to give your guide a couple of pound notes to show your gratitude.
Edinburgh is not known for its warm climate, it can get cold, wet and very grey, ensure you have clothing to cover all eventualities.
Interactive Map
You can find all of the locations mentioned in this itinerary on this handy interactive map.
Remember, never travel without travel insurance! And never overpay for travel insurance!
I use SafetyWing at $9 a week, and it's amazing. Also, it has great digital nomad insurance for people who are constantly travelling too! You can read my review here, and you can sign-up here
Also, if you want to start a blog...I CAN HELP YOU!
Also, if you want to start a blog, and start to change your life, I'd love to help you! Email me on johnny@onestep4ward.com. In the meantime, check out my super easy blog post on how to start a travel blog in under 30 minutes, here! And if you just want to get cracking, use BlueHost at a discount, through me.
Also, (if you're like me, and awful with tech-stuff) email me and my team can get a blog up and running for you, designed and everything, for $300 - email johnny@onestep4ward.com to get started.
How about $55 free AirBnB credit?
Oh, one last thing! If you've never used AirBnB before, here's a $50 voucher for you! Enjoy!