After getting far too excited about all the awesome UNESCO sites in Turkey I thought I would spread the love to Tunisia. Other than Ethiopia, Tunisia has more UNESCO world heritage sites than any of the other 54 African countries, who'd have thought it?! Anyways, check out the 8 UNESCO sites in Tunisia, you're gonna wanna get here as soon as possible, and when you're feeling lonely, use one of your  phone cards to call home. Here's our big 8: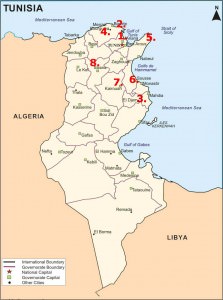 1)    Medina of Tunis:
Effectively the 'old city' of Tunis, this place is rammed full of 700 monuments including palaces, souks, mosques, mausoleums, madrasas and fountains. You could spent weeks getting lost in the old city, when you get here make sure you don't miss out on The Great Mosque, the Mosque of the Olive (Aghlabid Ez-Zitouna Mosque) and The Dar-al-Bey, or Bey's Palace – 3 great highlights.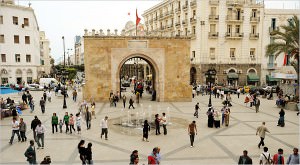 2)    Site of Carthage
15km north of Tunis you'll find the ruins of Carthage. This is really one for the historians, with endless ruins to be snapped here. Highlights include the Antonin Roman Baths, the ampitheatre and the Presidential Palaca.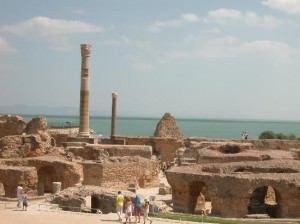 3)    Amphitheatre of El Jem:
The 3rd biggest amphitheater known to man, so impressive that they filmed Russel Crowe's Gladiator here! It can hold up to 35, 000 people which in 300AD was quite an achievement. Sunset and sunrise are big favourites.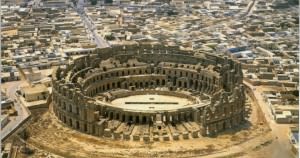 4)    Ichkeul National Park:
Ichkeul Lake and the wetlands in the park are the last remaining freshwater lake and marshlands of what used to be a chain spanning across North Africa. Endless wildlife flocks here, including very cool pink flamingos but with Tunisia building dams everywhere, this won't be around for long :S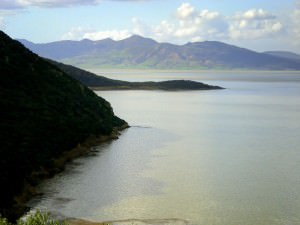 5)    Punic Town of Kerkouane and its Necropolis:
80km to the east of Tunis, Kerkouana is very accessible as a day trip from the capital. Ruins, ruins and more ruins – you're going to be one cultured mofo after a trip to Tunisia, I promise you that. Also, I'm not going to pretend what it means but this is the last surviving Phoenicio-Punic settlement on the planet. Errrrm… Wow?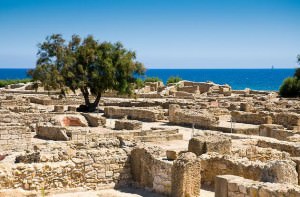 6)    Medina of Sousse:
140km south of Tunis, Sousse is one of the original Islamic towns in Northern Africa. This is one of those towns where you feel like you're really traveling, get lost in the labyrinthine backstreets, check out the Great Mosque, catacombs and Mosaic museum and when you're all cultures out, hit their amazing beaches.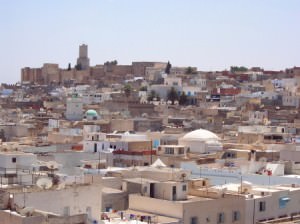 7)    Kairouan:
The former capital of Tunisia, Kairouan ranks 4th after Mecca, Medina and Jerusalem as a Holy city, it's rumoured that seven visits here equates to one visit to Mecca! The Great Mosque and the Mosque of the Three Doors are sights to behold. Bi'r Barouta well, linked to the ZamZam well in Mecca, is one of the holiest Islamic sites on the planet. And if all that wasn't enough – Raiders of the Lost Ark was filmed here!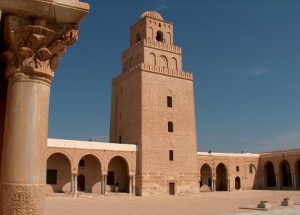 8)    Dougga / Thugga:
This northern Tunisan town is known as one of the best reserved Roman towns in all of Africa, whatsmore is that the town is completely open so you're free to roam anywhere you want. You may even find artifacts in the ground! Well worth a visit.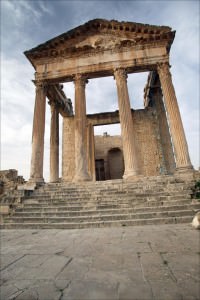 So Tunisia is packing a lot more than I had realised. Couple this with their awesome beaches and funky nightlife and it really shoots up the list of countries on people's hit list. You can backpack here for so cheap or you can find many all inclusive holidays, either way you're gonna have a great time! Happy travels!