With my 21 hour train journey from Yichang in Hunan Province to Beijing finally over (all 1500km of it) I thought I'd cast a little light on how the class system of the Chinese trains work. Basically there are 4 classes: Hard seat, soft seat seat, hard sleeper and soft sleeper.
Hard seat:
The cheapest class of seat. No recline available but not as 'hard' as the name suggests, 5 seats across each row (3 on one side, then an aisle, 2 on the other). It's quite cramped and loud. The lights don't go off during the night and in winter it's quite chilling, summer it's quite hot due to the lack of air-con or heaters. It's considerable cheaper than the other classes and it's fine for most people for any journey less than 8 hours or so. For the hardier amongst us, a night on this is fine too, just don't expect much sleep. Don't worry, it's not just a bench, it's got a little bit of cushion lining it.
($X)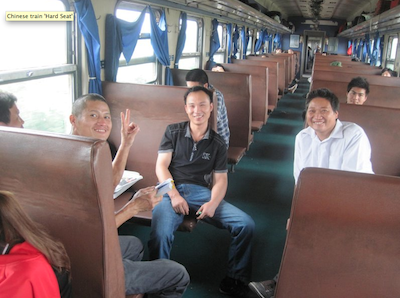 Soft seat:
The equivalent of a long-distance bus seat, complete with reclining ability and soft upholstery. This is pretty comfortable and you could easily spend a long journey on the seat. Air-con pumps in the summer and heaters in the winter.
However the soft seat is similarly priced (70%) to the hard sleeper which, for me, makes this choice redundant, unless there is nothing left. These do sell out fast though so book early.
($2X)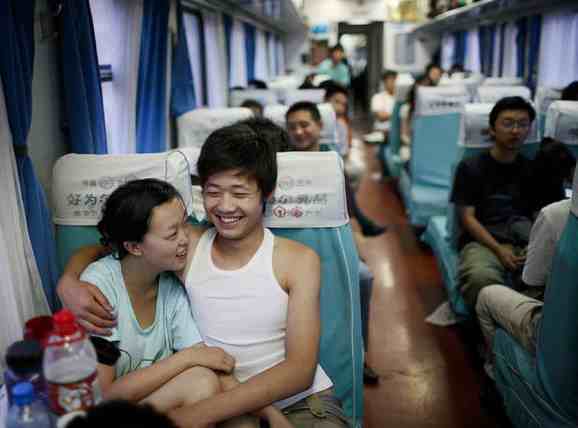 Hard Sleeper:
My class of choice but sells out fast. The hard sleeper is like a dorm room in a train, with a narrow corridor running down the side of the carriage. Then there are 3 beds lined up from bottom bunk, middle bunk and top bunk. The bottom is slightly more expensive than the middle which is slightly more expensive than the top, although only by a dew dollars.
The hard sleeper is open, and often there's a lot of talking, smoking and drinking going on. The actual bed is fine though, with a pillow and blanket and while it won't win any comfort awards, it's certainly possible to get a decent nights sleep on this.
($3X)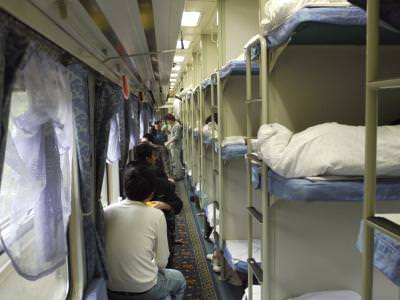 Soft Sleeper:
The most expensive by a distance. Almost a real bed, in 2 or 4 bed cabins which can close off from the rest of the train. There are 2 beds on each wall, instead of 3 and often a table and chairs in the room too. This often runs a similar cost to a domestic flight though.
($5X)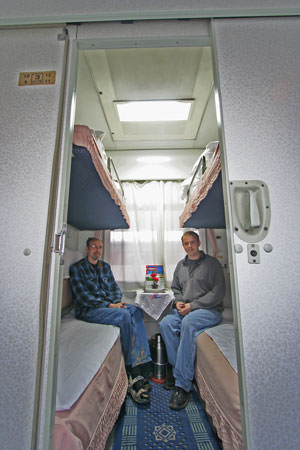 Chinese trains always sell out early so book as early as possible. If you want a sleeper then you need to book a couple of days in advance, turning up on the same day you'll find it very difficult to get a sleeper, and you'll be stuck on a hard seat (like I have many of times!). Happy travels!