Indonesia amazingly gets skipped by the masses on the South East Asian tourist trail, and personally, I think that's absolute madness! It's fun, there's loads to see, the climate is tip-top, it's cheap as chips and once you've seen enough temples and mosques you can always head to Bali!
Bali, popularly known as the Island of Gods, is an island which divides opinion. There are a number of world class tourist attractions like diving, surfing as well as many historical monuments! But it's made a name for itself as a party island and love it or loathe it, you can't deny that it's a great place to get loose. The night life starts as late as midnight, when the city comes alive by all the partiers. There are a large number of night clubs, mostly found in Kuta beach, the main backpacker area. If you're all templed-out check out these 5 clubs I a hazy mist of Bintang beer and whisky buckets.
Double Six
1500 people, international DJs like Tiesto, Pete Tong, indoor bungee IN the club – there's not much else to say! 11pm until sunrise, sleep all day then 11pm till sunrise again. If you're ready to party hard, this place is waiting with open arms.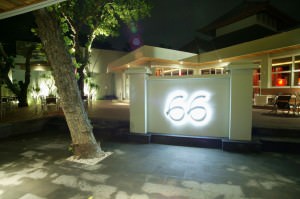 M Bar Go
This club is perhaps the most popular in Kuta. 2 floors, huge bar space, hip-hop music and wall to wall people. This place bangs until late in the night. Gentlemen, you might wanna pop over on Wednesday nights where they hold a bikini fashion show, tell you're girlfriend it's research for the new swimwear you plan to buy her.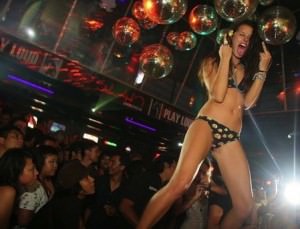 Sky Garden
Slap bang in the middle of Kuta, this snazzy place has 3 floors with different vibes throughout. The real highlight is the bar on the top floor, potent cocktails and amazing views. This place kicks people out around 3ish, depending how timely the police bribes are paid!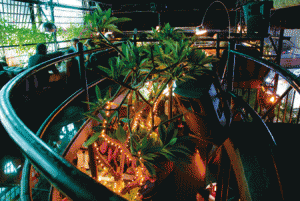 Bacio
Open until 5am, this swanky club is the place to be seen in Bali. If you've stashed that little black dress in the bottom of your backpack or just had a suit tailored in Bangkok, unleash your glad rags and party hard. Everyone needs to feel they can mix with the beautiful people some times, even us backpackers.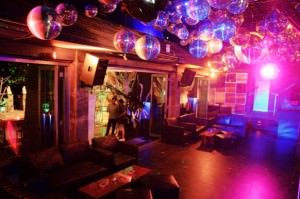 Obsession World Music Bar
Hugely popular with the Bali expats and long-term peeps, Obsession is packed 7 nights a week. Cracking DJs are the order of the day, live music is often on show and a classy wine bar on the roof make this place a great place to sink a few drinks. Be there or be square 😛
Alright guys, Bali isn't everyone's cup of tea and Kuta may make Khao San Road look like a church fair but if it's a party you're after, Bali should be on your map. Happy travels!