If you have a soft spot for chunky knitwear, roaring fireplaces and snowflakes that 'stay on your nose and eyelashes' then a winter wonderland might just be for you. With winter closing in on us fast, have a look at these 3 cracking cities and consider checking them out before you open your pressies. You're almost guaranteed a white christmas, festive cheer and some awesome nightlife.
Hostelbookers currently have a sale on for all three of these places so make sure you save money on your winter break!
Copenhagen
Already a walkable and quaint city, Copenhagen sparkles in wintry months. The lakes freeze over and it is quite a sight to see locals skating, walking and even pushing baby buggies across the ice. Couples might love to dive in to the Empire Bio cinema complete with extra leg room and special double-seated kissing rows in the back – no mistletoe required! A number of Christmas markets also pop up in the centre of town and the largest is inside Tivoli, the city's beautiful vintage theme park which is particularly dazzling in December and dripping in fairy lights. If your trip coincides with the first Friday in November, keep your eyes peeled for the horse-drawn Tuborg or Carlsberg wagons delivering the special Julebryg, or 'Christmas Brew' on a day which is now known as J-Day. It's a great way to kick start the festive season. With long nights and short days, the cosy cafes, pubs and bars in Copenhagen become the perfect place to hibernate for a few hours too!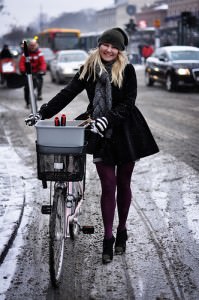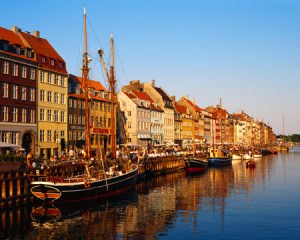 Edinburgh
The elegant Georgian housed boutiques along the cobbled George Street make for magical Christmas shopping sprees. By November, the traditional German Christmas market has settled in for the season along the Princes Street Gardens and it's the perfect place to enjoy a steaming cup of Glühwein in the shadow of the dramatic Edinburgh Castle. The city is a great place to stock up on winter knits including luxurious cashmere and lambswool hats, gloves, scarves and jumpers – all season essentials for keeping out the cold. If you can brave the breeze, clamber up Arthur's Seat for picturesque views across the snowy rooftops, out across the Firth of Forth and toward the Ochie Hills.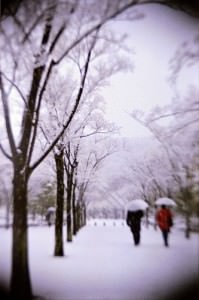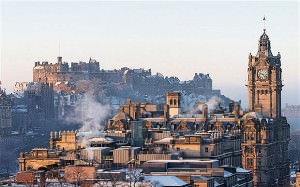 Moscow
If you can't get enough of the white stuff, Moscow is carpeted in fresh snow at this time of year. The best way to stare dreamily at this winter wonderland is with a ride on a troika, a bell-clad traditional Russian sledge pulled by three horses. You can stop off for the national favourite pastime – building snowmen – and admire the ice sculptures. You will need to take the sub-zero temperatures very seriously here so layer up with mitts, thermals and hats with furry ear flaps. Once you are wrapped up, you are ready to set out and enjoy the sledders, ice-skaters and skiers navigating their way past the snow clad churches and palaces. The decadent GUM and TSUM malls make for glorious indoor window shopping, with extravagant architectural styles and unashamed pretentiousness. The 35 MM cinema might not have all the mod cons, but it certainly has an unrivalled history and foreign films in their original language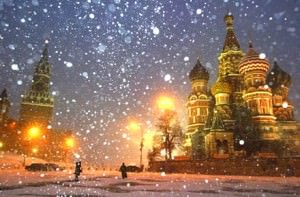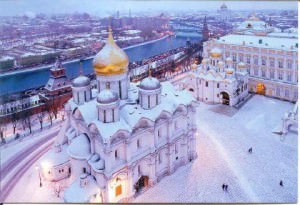 Copenhagen Image Source: http://www.flickr.com/photos/16nine/