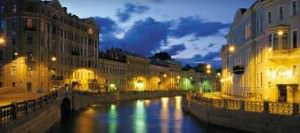 INDIA
The land of Mahatma Gandhi is not only inspiring but full of rich history, diverse religions colorful culture and numerous attractions that will keep your travelling spirits highly satisfied. India is vast and geographically endowed with varied features: from the lush tropical greens of Kerala to the mysteries of the sacred waters of the Ganges and to the long pristine sandy beaches.
If you are a fan of the jungle and wildlife then you will be excited as India has over eighty parks which are homes to enormous elephants and ferocious tigers. In Gir National Park you will be thrilled by watching the Asiatic lions in action, you may also catch a glimpse of antelopes, deer, crocodiles and even varied species of birds.
India is also home to spirituality and meditation, home to all the major religions. Step into the past as you explore the astonishing caves of Ajanta and Ellora; curved out of rock only with a hammer and a chisel; amazing! Just come with torches for this extraordinary adventure.
Another thing you can rely on is fantastic places to stay whatever budget you're on. If you're better of then you can stay in hotels like the Cidade de Goa, or those on more of a budget will have a huge choice from hostels and cheap hotels.
There really is no excuse not to stop off in this beautiful land.
UZBEKISTAN
Though largely underrated as a tourist destination, Uzbekistan offers great memories for the world tourist. Enjoy this countries rich history, majestic architecture and marvelous cities among many others. Though Uzbekistan has not hit the touristic headlines until recently, I would say it has been 'touristic injustice' as this landlocked country has so much to offer, holidays in Uzbekistan won't disappoint.
Samarkand is the capital of history for this glorious country and its meticulous architecture is its identity and is listed as a world Heritage Site. Its rise to fame is its strategic location on the fabled Asian Silk Road between China and other western countries. It is a place where with a charming hospitality; 'A visitor is dearer than your father'. It is also where the great hero Tamerlane lies in his mausoleum. You absolutely must see this landmark and marvel at one of history's most fearsome character.
RUSSIA
Being the largest country in the world, you are assured that this is a perfect destination for any keen traveler. There is a wide array of travel experiences that will leave you yearning to comeback; from challenging treks on one of the world's highest summit of Mt Elbrus to the cool breezes of the world's deepest and oldest fresh water lake.
You can enjoy traversing this vast country via the Trans-Siberian railway, which is also one of the world's longest railways. You will save accommodation costs as you enjoy the changing landscapes from Moscow to Vladivostok.
Finally it is an injustice to travel to Russia without visiting St Petersburg, undoubtedly one of the most romantic cities on the planet. You can enjoy walking in the royal gardens of Peterhof after a long day discovering the mighty and impressive Hermitage Museum.
If you are travelling with that special someone you can enjoy kissing across the Moika River Bridge which is considered lucky for your relationship; the longer the kiss the longer and happier your relationship will be! You will also be enjoying a lovely view of the majestic St Isaacs Cathedral.