Choosing an RV or motorhome might seem easy until you actually start doing it. At that point, you'll quickly realize that it requires almost as much thought and consideration as buying a house. Now that you have more financial freedom comparison to earlier life, you should take time to research the ins and outs of RV life. They are designed to be your home away from home and can often times feature just as many options as an actual home. It's important to understand the differences that each kind of vehicle can provide and to assess exactly what your needs are. When you're ready to hit the road, make sure you bring this short but incredibly handy checklist with you. This may be the trip that you have dreamed about and worked towards before retirement.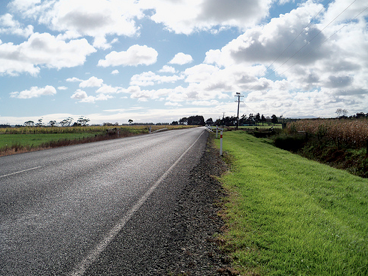 Selecting the Ideal Size
Not surprisingly, RVs come in different shapes, sizes, and designs. The larger motor homes are very spacious, with so much room you won't believe they're on wheels. At the same time, however, they're often harder to maneuver, especially on narrow roads and by-ways. There are more compact options to consider, as well. For example, if you want something outwardly small that still has plenty of space inside, then an Airstream Interstate or something similar is the perfect choice for you. This could be the long across the continent adventure and a larger RV would then be in store for your future. Just make sure you stop to think about how many people will generally go with you on road trips. Some RV cabins can be up to the size of what you may imagine famous bands lived in during their tours.
Planning Pit Stops and Road Routes
Most RV enthusiasts intend to spend all of their time on the road, especially now with an amazing dual fuel generator available. After all, that's the point of having a motor home! With the prospect of spending countless hours on hours in your vehicle, it's important to make sure that everyone is comfortable inside of the chosen vehicle. A mutiny will quickly end  the good time cruise before it can even begin. The truth of the matter is that you'll spend a lot of time in RV parks and campgrounds as well. Because of that, you need to spend time thinking about how many pit stops you'll need along the way, and how much time you'd like to spend camping. Thinking about routes and road trips in advance will help you choose an RV with a strong motor and generator, which are important when you're stopped but need power.
Hatching Out Your Habits
What are your habits on the road? If you intend to spend a lot of time eating out, then a full kitchen probably isn't a big concern. However, if you and your partner enjoy cooking in your RV, that's something to think about as well. Similarly, figure out how much time you'll spend lounging around and watching TV, reading, or simply spending time together. You'll have to make sure you pick out a motor home with plenty of comfortable furniture, after all. If you enjoy sun, snow, or rainy regions, then that plays a part in your decision too.
You will find an RV that fits you perfectly, no matter how or where you intend to use it. Just remember to keep your habits and preferences firmly in mind while you're shopping around for the right fit.