I used to live in Australia, and prior to moving there I was never a beachgoer, preferring to meet friends at the gym or the casino (if you're the same, don't miss the Energy Casino promo code 2020) but something changed during my time there. All those bronzed women and beach bums must have rubbed off and now the summer is here again, I'm dreaming about cocktails and football on the beach, exposing my pasty Irish complexion to the raging sun once more.
I've already talked about the 5 best beaches in Europe so u thought I owed one to Oz. Anyways, without further ado, I'd like to share the beaches that helped mold my new opinion about our favourite sandy escapes. Here are, in my awesome opinion, the best 5 beaches in Australia:
1) Bells Beach, Victoria:
If Australia is home to surfers, then this is its living room. It's found right off the Great Ocean Road, and is one of the most iconic surfing spots on the globe. Every March it plays host to the Rip Curl Surf and Music Festival which is one of a kind. One thing to note though folks, due to some epic currents the water runs at 14 degrees all year long so expect a chill when you jump in.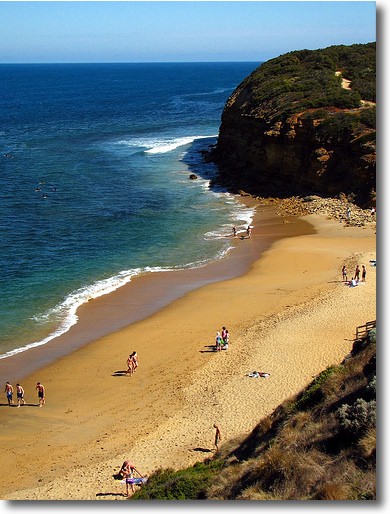 2) Whitehaven, Queensland:
If you're searching for your Leonardo Di Caprio moment on Aussie shores, this is as close as you're gonna get. It's on Whitsunday island and runs over 6km long, so it's only accessible by boat. Also, it's officially the world's most eco-friendly beach so bring those beer bottles back to the mainland and keep it that way. Of course, no lists about Australian beaches would be complete without saying why the Great Barrier Reef, you do not want to miss this!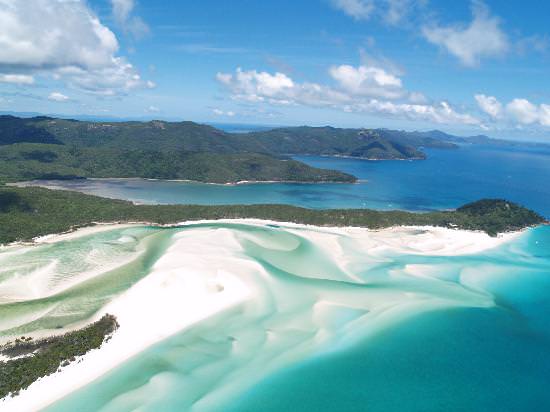 3) Byron Bay, New South Wales:
Beautiful without doubt, but it's no secret so expect a lot of tourists. Also, this place is home to a lot of water sports and adventure sports too, drawing in even more crowds. On the bright side though, there's over 30km of beaches to go around so that should dilute the hoarders a fair bit. Even with the backpackers here, the town retains its hippy, bohemian vibe, one that you'll find it difficult to prise yourself away from.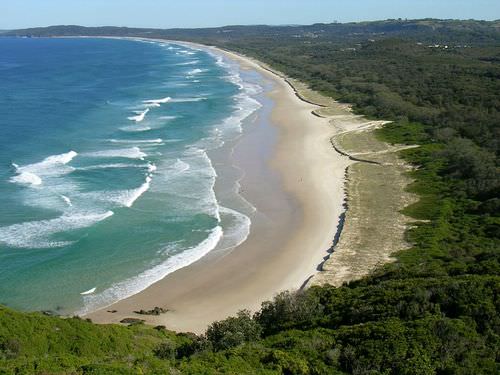 4) Hyam Beach, New South Wales:
(Justifiable) cliché time guys – white sand, turquoise waters, paradise yadda yadda yadda. All heard a hundred times before and all 100% true for Hyam Beach! It's only 3 hours north of Sydney too, perfect to grab yourself a cheap rental car in Sydney and head off for a weekend away from the chaos of the city.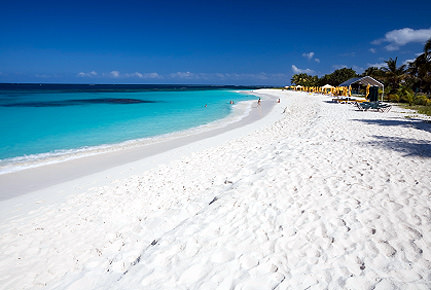 5) Wineglass Bay, Tasmania:
A bit further afield than the other 4, so you really have to earn this one. It's a couple of hours north of Hobart and found in Freycinet national park, this has all the beauty of a world class beach without the zillions of people normally associated with that title.