5 Effective Tips for Promoting Your Business While Traveling
In recent times, the quest to ensure business visibility is a fierce competition with each industry coming up with innovations and tactics to attract revenue and reward its customers with memorable experiences.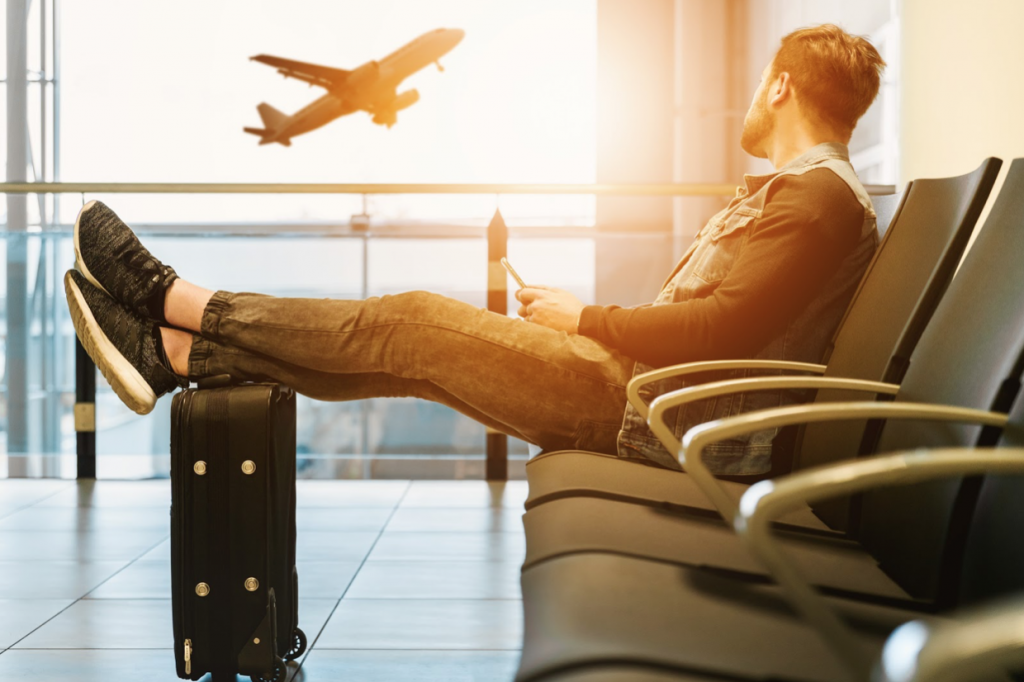 Of course, effective business promotion doesn't just happen in one place or time which means no avenue should be left unexplored. In addition to routine business publicity, traveling also provides an avenue for promoting your business. How can you do that?
Here are 5 tips to help you market your business while on a trip.
Social Media Marketing
While traveling, you will have to put up with spending a few hours glued to your plane (or car) seat and not doing anything worthwhile. This is time to connect to the Wi-Fi and do some serious business. Social media platforms such as Facebook, LinkedIn, Twitter, Youtube and Instagram have become veritable tools for reaching out to millions of people around the globe.
More importantly, they are also potent marketing tools for advertising your business and disseminating information to existing and prospective customers. Posting relevant content (such as posts & videos) on social media and interactive engagement with your target audience can massively increase your business visibility.
According to a Forbes insight, TechCrunch reported that Instagram exceeded 1 billion monthly users in June 2018. Also, targeted ads can now be placed on virtually all social media platforms. This delivers adverts to your specified audience, in your specified location and at your specified time, plus they are very affordable too.
Get Tech-savvy
Sometimes, you could be all too busy to keep tabs with updating multiple social media platforms or not just able to keep up with the flow. Smart marketing tools are effective in this scenario.
Tools such as HootSuite and Tweetdeck serve as your legs in the digital world. They can help you launch messages across social media platforms and keep your handles buzzing all day. 
Additionally, they can help you with social profile integration such that one message can be automatically broadcast across all linked platforms concurrently. Also, they can help with general web management such as link shorteners, muting unwanted broadcasts and deleting unsolicited mentions.
Custom souvenirs
Traveling with branded company souvenirs is a good way to market your business while on the go. When you embark on business-oriented travels and you attend trade shows, business expos or other outdoor events, nothing gives you a bigger shout than having your custom-made souvenirs on display. 
For example, a custom canopy highlights your brand and makes an impression on potential customers. It attracts attention to your business. One good thing is that it is easy to move around with. Additionally, it is easy to install and transport, and are designed for use in all weather conditions. They are versatile, affordable and are fully customizable to your needs.
Travel Journaling
One of the best ways of marketing is bringing in your personal travel story and giving it a brand outlook. Through written or video blogs, you can chronicle your travel experience to create custom marketing messages for your customers.
For example, detailing what you do behind the scenes and how your travel seeks to add more value to your customers is a great marketing idea. This will keep them engaged with your brand and your customers will most likely want to know where next you'll be heading and the next service/product they should be expecting from your business.
One-on-one marketing
With technology at the fore, it's often common to overlook conventional marketing methods, such as face-to-face marketing. Talking one-on-one with people has proven to be one of the most effective methods of marketing that builds trust and human rapport. 
When traveling, you get to meet a lot of people you would not otherwise see on a daily basis. This gives you ample opportunity to talk about your product or service. For example, talking business with a co-passenger on a plane isn't a bad idea. So, while you get to work with your gadgets, watch out for in-person networking opportunities to market your brand.
The list of avenues with which you can promote your brand while traveling is endless. You can bank on the 5 aforementioned tips to significantly promote your business. While traveling, you can also explore other marketing tricks and tweaks that you find comfortable.
Image Source: Unsplash.com