To see fascinating historical sights, beautiful buildings and natural scenery and experience lovely French hospitality,  head to the Canadian region of Quebec. The beautiful Quebec hotels (I personally would love to stay at  http://www.hotelsvillegia.com/en/) rival those of Europe, and the charm and atmosphere in this city is sure to bring a smile to your face. Don't miss these 5 great sites in this lovely part of Canada: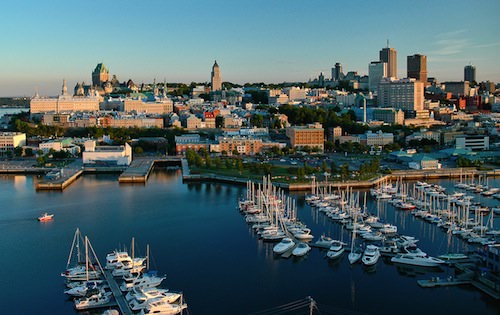 Battlefields Park
This park is beautifully located up above the St. Lawrence River, offering gorgeous views of the scenery below. But it's claim to fame is the historic Plains of Abraham. Here, in 1759, was a battle which turned Canada from French to English hands. You can explore the history at one of the exhibits here, or simply enjoy the now peaceful atmosphere at the park.
Musee National Des Beaux-Arts du Quebec
This museum of fine arts traces the history of Quebec and much of Canadian art, so it's great for history and art lovers alike. Three buildings built in impressive architectural style house the various sites in the museum. On the Plains of Abraham, this museum enjoys quite a historic location as well. Don't miss it for your dose of culture on your trip to Quebec.
Le Cafe du Monde
Enjoy dining at notable spots during your travels? Don't miss this lovely cafe, a Paris-style bistro that's actually the only restaurant directly on the St. Lawrence River. It's been a local favorite for years with its bright and airy ambiance and delectable food. Try bistro favorites like steak frites or go for the roasted pork rack or lobster ravioli.
Boutique Ketto
For shoppers, Quebec is an ideal destination. The city has tons of cute and unique boutiques offering a wide array of various handmade products. In this particular boutique, the artist has created gorgeous illustrations on all sorts of surfaces, from plates and mugs to jewelry and other ceramic items. Pick up a unique piece for a souvenir!
La Citadelle
Quebec is a region with a massive and fascinating history, so you can't miss the opportunity to check out this impressive fort which towers over the St. Lawrence River. The Citadelle was built by the British to defend against both the Americans and the French. It's a fascinating look into the history of Quebec and Canada, and offers an incredible view as well.